I had a large request to some some ideas for hanging stockings when no mantle is present, so I put together two different ways in this post! Here are some ways to hang stockings without a mantle.
Blanket ladders are a great way to display blankets as decor, but are also functional as stocking holders during the holidays! I created the look below simply by using some ribbon to attach our stockings to different ladder rungs. I added a few sprigs of greenery in each stocking and a fun disco ball ornament to dress them up a bit. It's a simple way to display your stockings when you don't have a fireplace mantle! Isn't it cute?! I'm linking similar options below.
Shop this look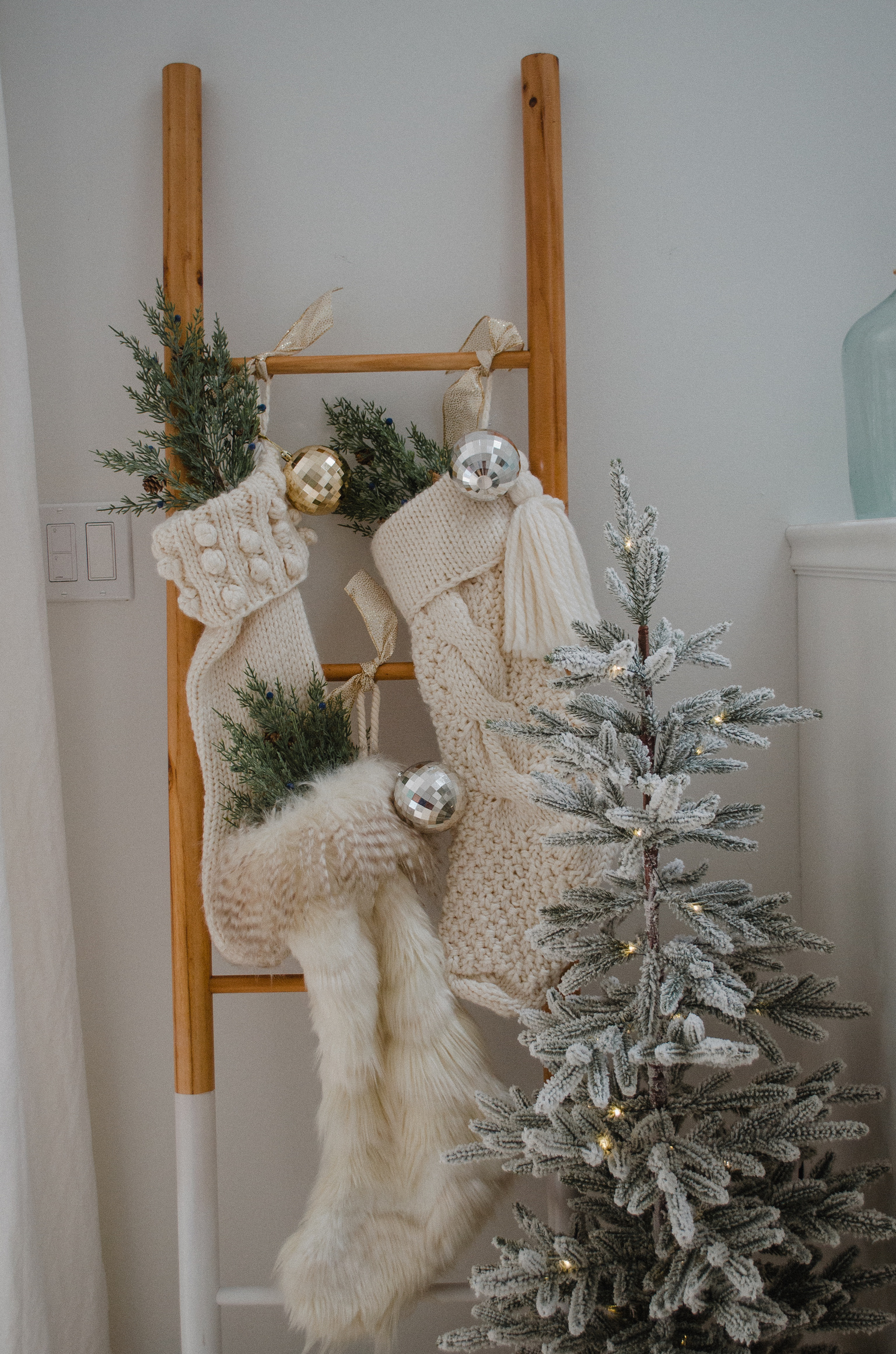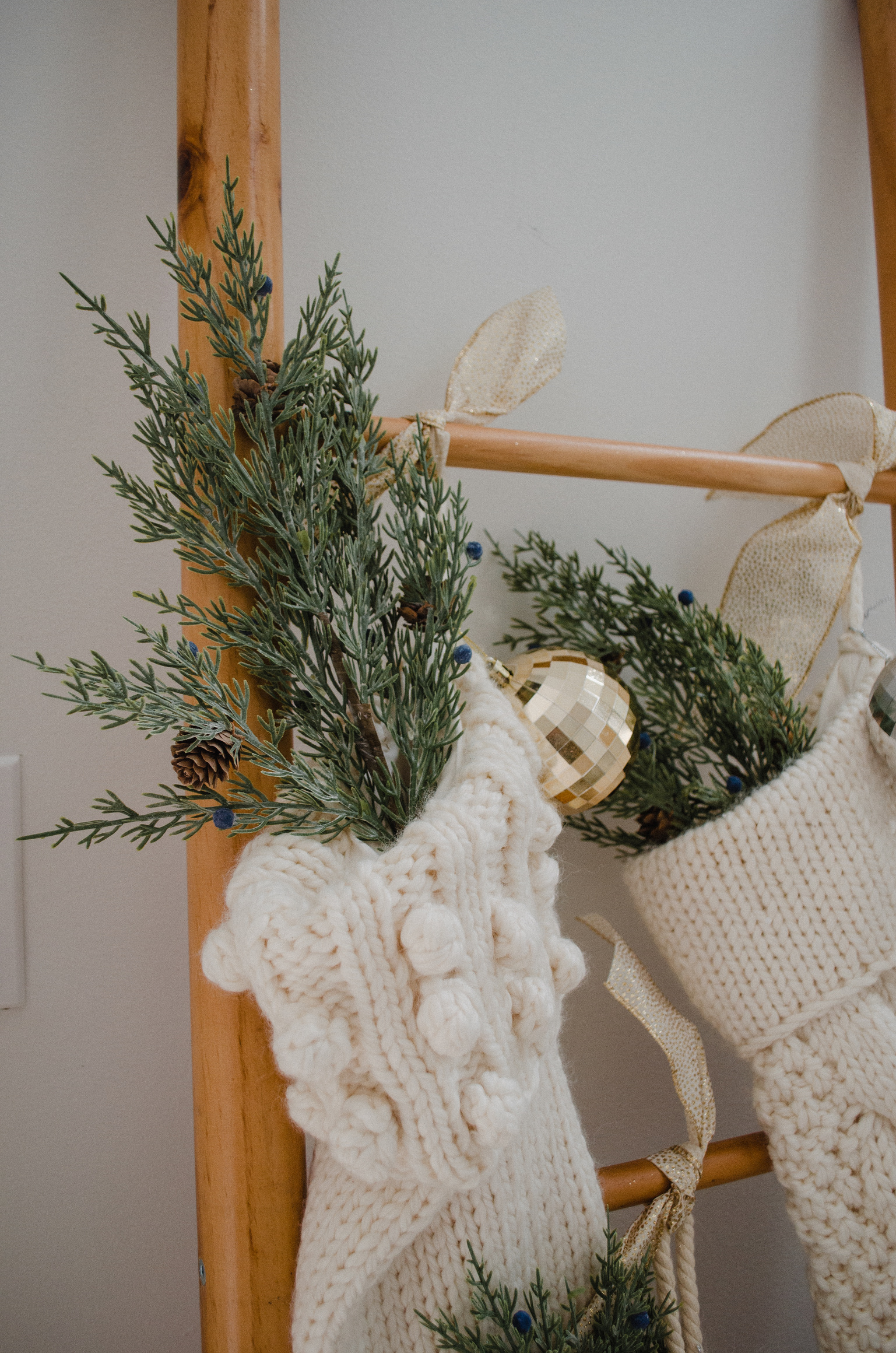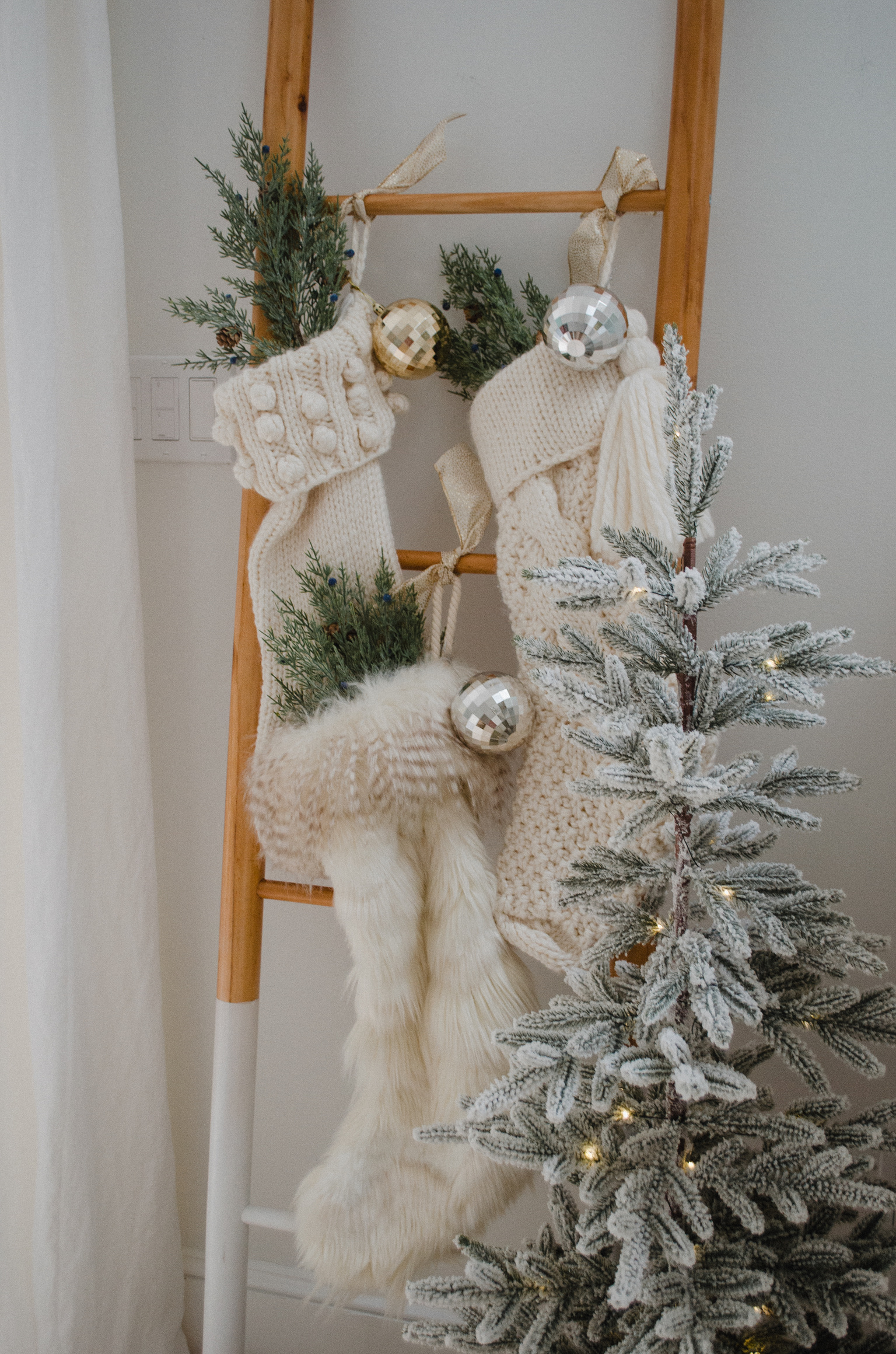 Another way to display stockings easily is on any type of shelf or even a media console. I'm using a bookcase in our kitchen for demonstration purposes here, but you can see how the shelf can function just like a mantle here. I used some stocking holders (you can also use adjustable shelf hangers like these) and then dressed up the shelf a bit like I would a mantle. I added a mix of bottle brush trees and an Advent calendar to complete the look. Simple, yet effective!
Shop this look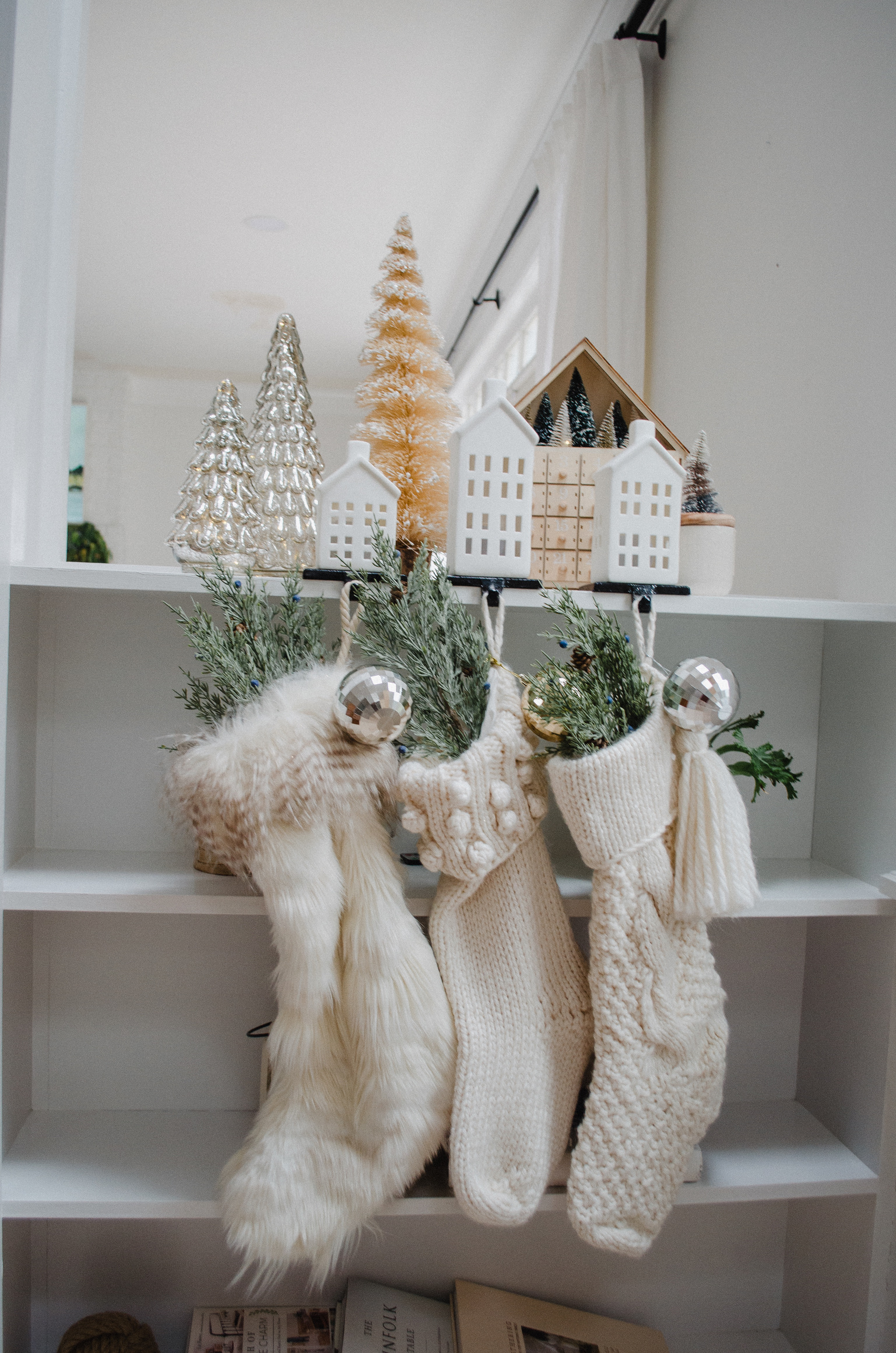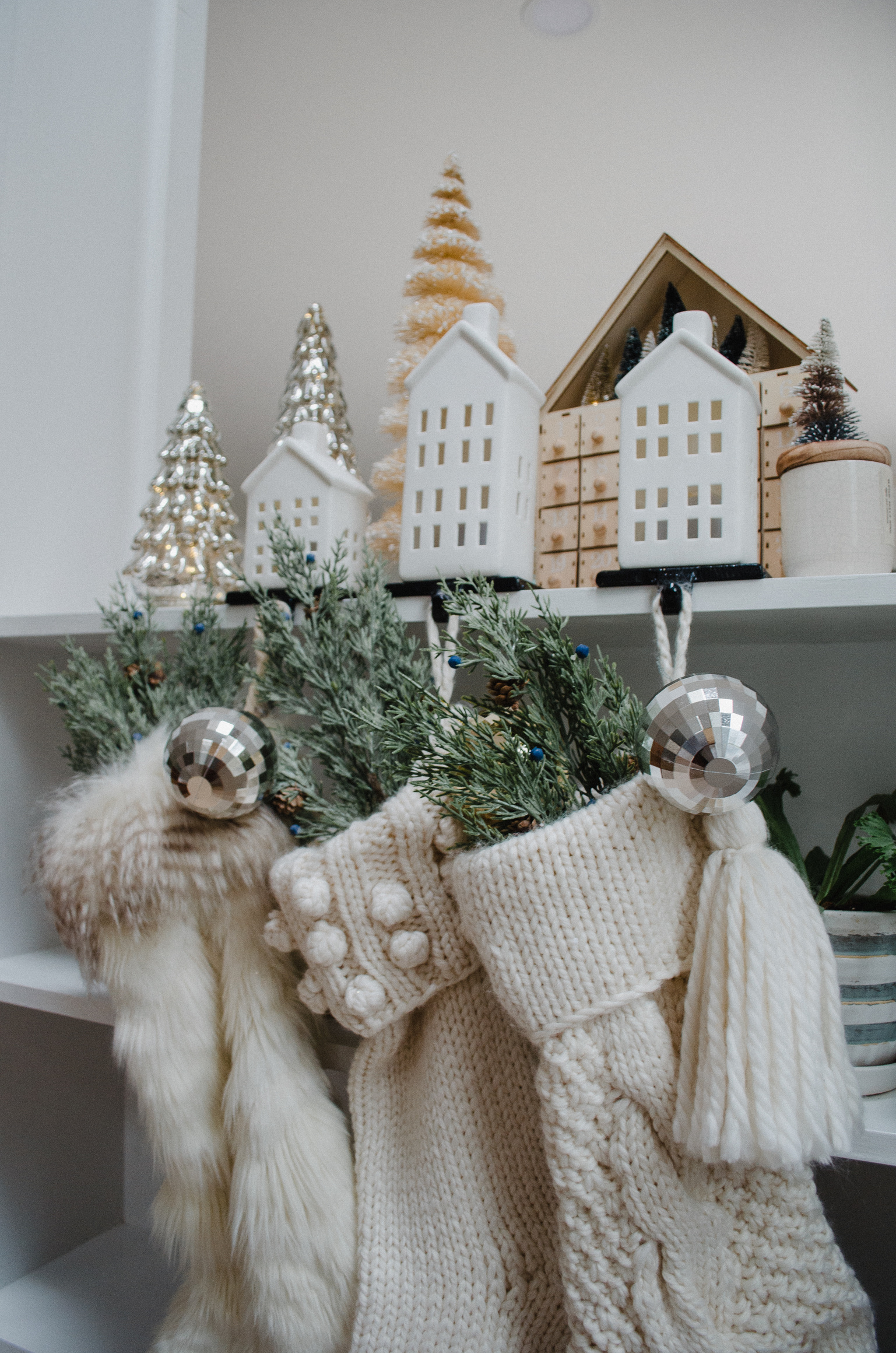 I hope these ideas help inspire you if you are stumped on where to hang your stockings! Other suggestions from my Instagram community included a stocking holder, a door frame, or even on hooks on a wall. Really, they can go anywhere – a mantle isn't necessary! 🙂