Disclosure: Some of the items in this post were gifted for consideration. All thoughts, opinions, and photos are my own.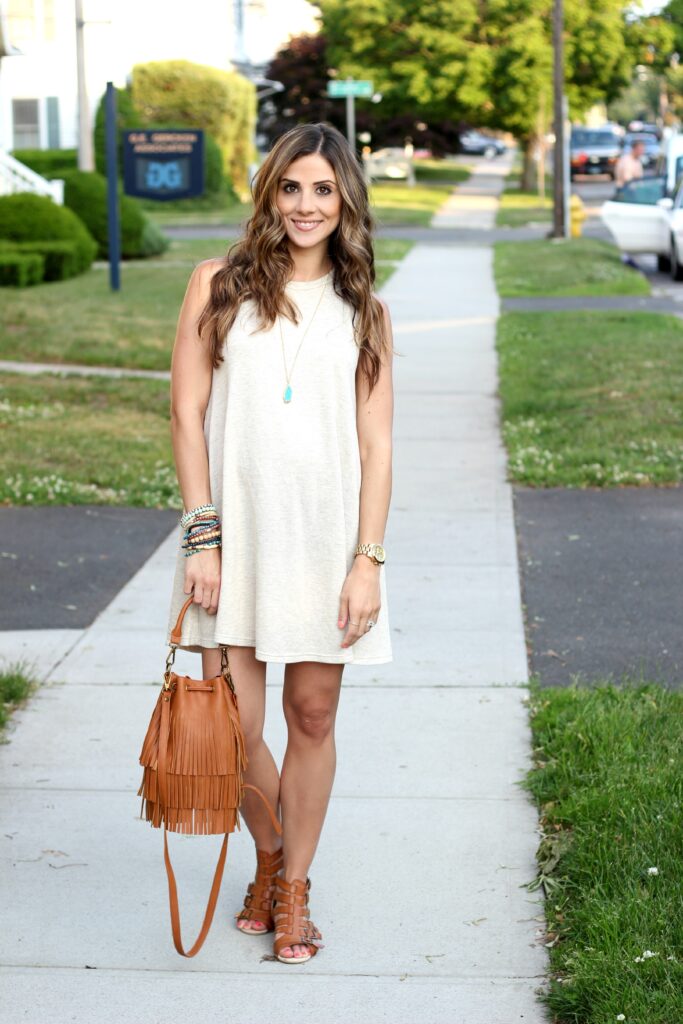 Dress: c/o BUMPStyle Box
Shoes: TJMaxx (similar)
Bag: c/o LuLu Handbags (similar)
Bracelets: TJMaxx, Forever 21 (similar)
Watch: Michael Kors
Necklace: Nordstrom
We all know about the beloved monthly subscription (I almost just wrote prescription..nurse brain) boxes, and maybe you've even taken part in some yourself! I know I have. Well, did you know there's one for expecting mamas? Cause I had NO idea! BUMPStyle Box is a chic maternity boutique delivered right to your doorstep. I love this concept because maternity fashion can be really difficult at times, and they are essentially doing the work for you!
BUMPStyle Box was kind enough to send me a box to try out, so you'll be seeing some looks on here as a preview of what they have to offer. This simple dress was my favorite from the box! It feels like a lightweight sweatshirt, but is cool enough to wear on even the hottest day. The beige color makes my accessory options endless, which is always a plus. And the style is perfect for all stages of pregnancy (and even after!). All of those characteristics make it the PERFECT addition my wardrobe because I can wear it again and again!
Learn more about BUMPStyle box here, and stay tuned to see what else I received in my box! Happy weekend!