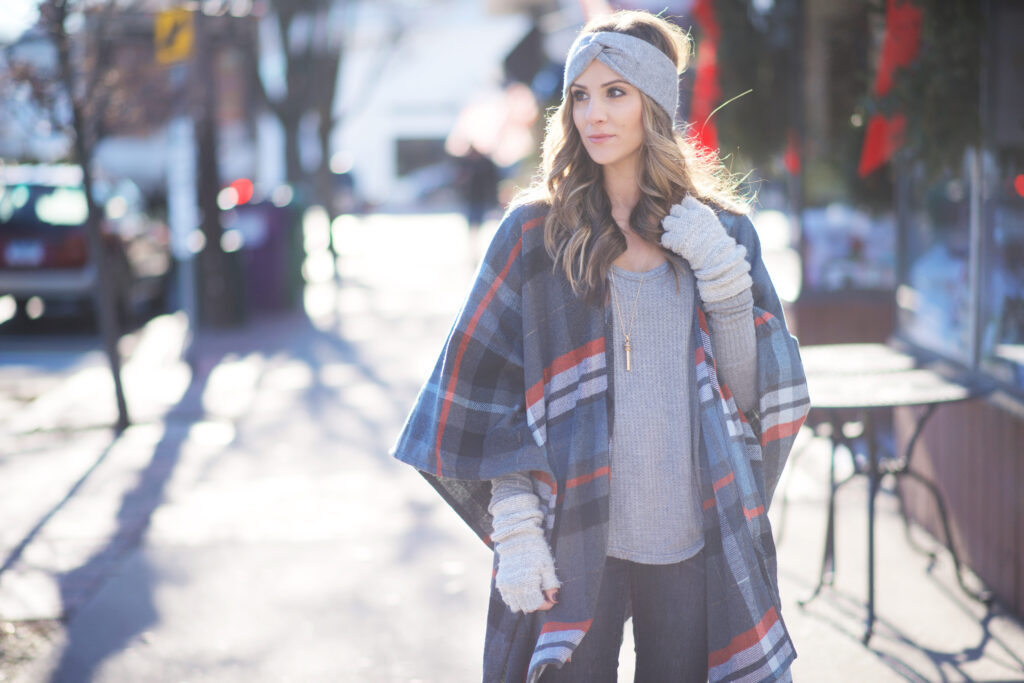 One thing I've realized since becoming a mom, and again with number 2, is that I continually think of myself last for every situation. For example, a trip to the store involves quite more than one would expect because I'm leaving the house with two tiny humans who require food and diapering on a regular basis. This means a bag filled with snacks and a drink (for the toddler at least) as well as diapers, wipes, jackets, and an extra change of clothes for both. While I try to keep the bag packed at all times, chances are I'll run out of something at some point so I'm always checking that I have enough for the duration of our time away from the house. Mamas, you feel me? I swear it takes longer for me to actually get out the door than it does to run my errand.
As a result of all the packing, I often forget to pack a snack and a bottle of water for myself, as well as a hat, gloves, and jacket if it's cooler than I'd like outside. I can't tell you how many times I've forgotten my jacket and then froze my butt off later on.
Outfit Details:
Poncho: Target // Top: Free People // Jeans: Target (similar) // Booties: Vince Camuto // Necklace: c/o Alex and Ani // Headband: H&M (similar) // Gloves: Old Navy (similar)
That's what I love about ponchos. If you remove the plaid one I'm wearing, you'll see my outfit is quite basic. Distressed black denim and a gray thermal top…not all that exciting. But when you throw this plaid poncho over it, my look becomes stylish, trendy, and bonus? WARM. By building layers into my look, I don't need to think about that jacket I'm always forgetting 😉 Now if I could just remember my snack and water, I'll be all set.
If you need more convincing that ponchos are a wardrobe staple, check out how I styled this houndstooth one, this striped poncho, this hooded one, this chunky striped one, and this cozy knit poncho that is my absolute favorite!
SHOP THE POST