If you're pregnant, I'm willing to bet that you've googled "what to wear for a maternity shoot" once or twice.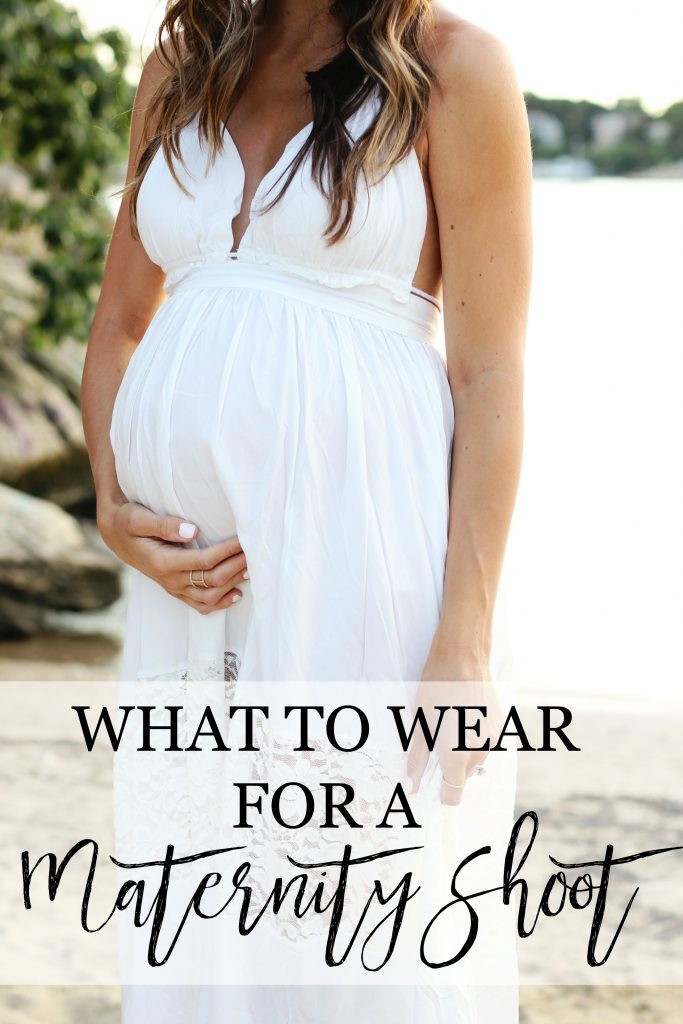 I took my maternity shoot with Landon very seriously, as it was quite the unexpected struggle to become pregnant with him and I really had no idea what the future held for me and future pregnancies. I wanted to be able to look back on that moment forever with timeless photos, so I invested in a luxury motherhood photographer to capture the moment. She also happened to be my friend, so I was able to share my over the top ideas with her, which she willingly complied with! During my "research," I realized some really important details on what to wear for your maternity shoot to endure your photos are essentially timeless. Here are my tips!
What To Wear For A Maternity Shoot
Avoid strong colors. Stick to white or pastels. I can't tell you how many times I've been told to NOT wear white during a photo shoot, which is pure insanity. White is SO beautiful and allows your bump to really show because it's not distracting.
Avoid trends. If you're investing in quality maternity photos, you don't want to look back in 20 years thinking "why was I wearing that?!" because something is now out of style. That's why I prefer just wearing a simple flowy dress and sticking to neutral, pastel tones.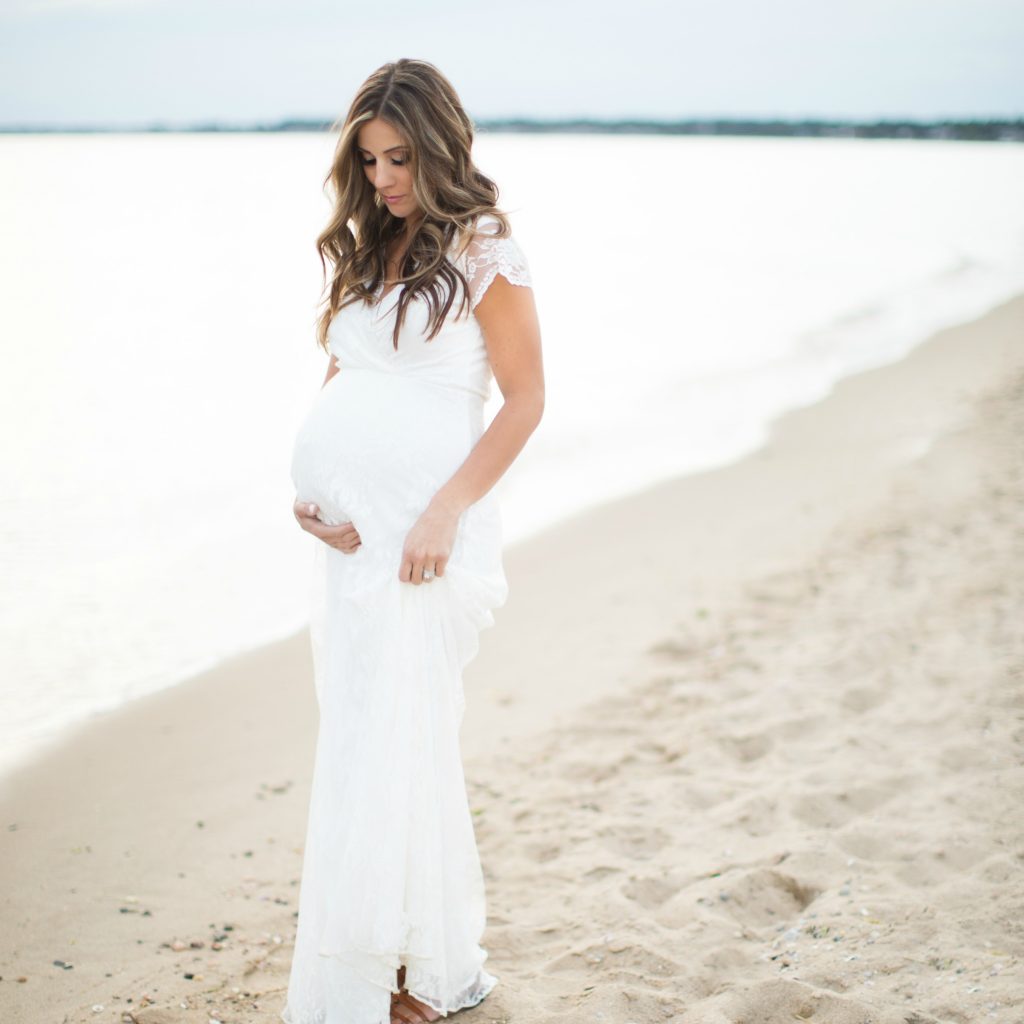 (Photo by Tiffany Farley)
Avoid heavy makeup. Also with the trend issue, there's no reason for a dark smokey eye during a maternity shoot. You want to look like an enhanced version of yourself, and that's it. No need for crazy makeup. Same goes for nails! I love simple white polishes like Essie's Blanc, Angel Hair, or Ballet Slipper.
Choose a fit that's right for you. Not all pregnant bodies are created equal, so choose a dress or outfit that will accentuate your bump. I love anything with a waistband that sits above the bump because it essentially gives you the waist you're missing due to pregnancy!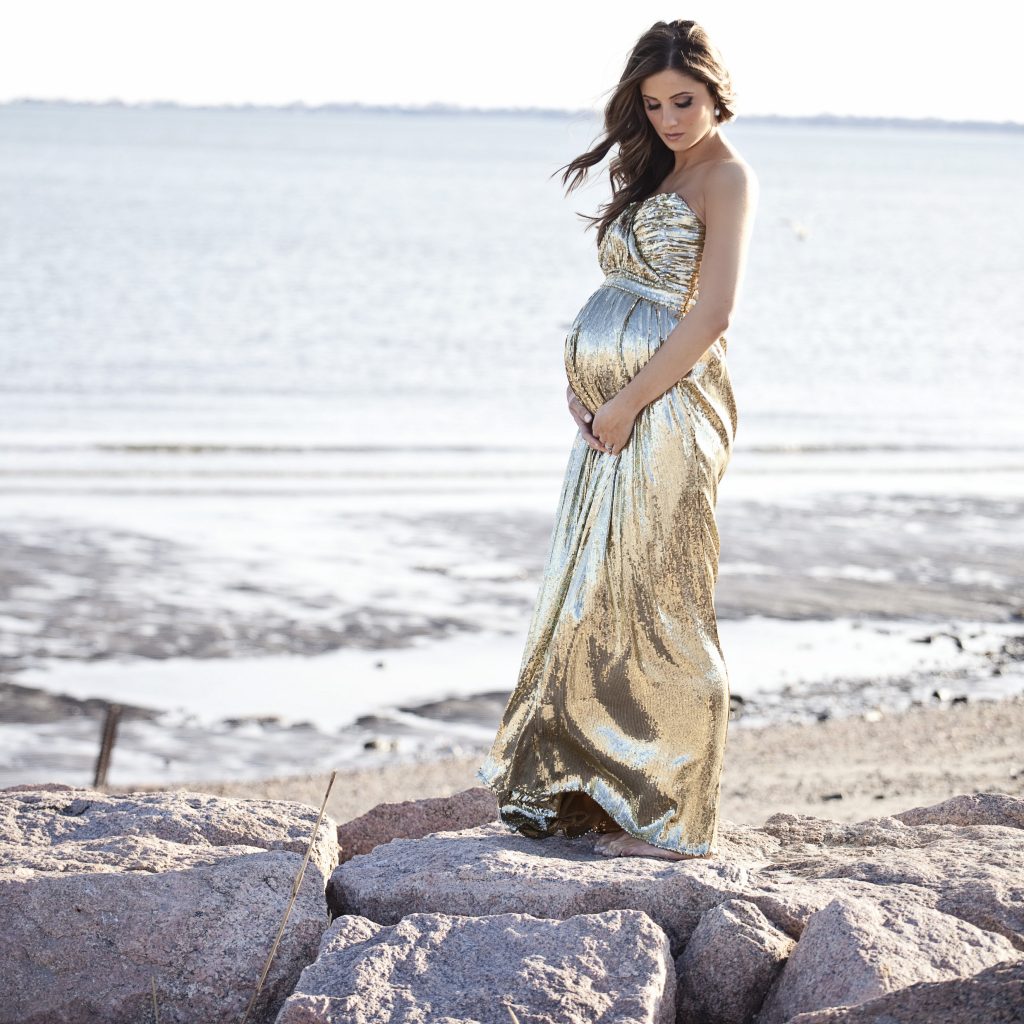 (Photo by Tiffany Farley)
Rent your dress! I used Rent the Runway to Rent Badley Mischka's Siren Gown for my shoot with Landon. Totally over the top, but the photos are absolutely stunning and I still look back on them with heart eyes. This dress was not a maternity dress, so I made sure to find one with that high waistband I was talking about. I knew it would sit right below my boobs and right above my bump, which was perfect. It's the perfect place to browse for what to wear for a maternity shoot. Use this link here for $20 off your rental!
Don't feel limited to just a dress. I wore a gorgeous cream sweater for one shoot and a stunning lace top for another. I kept the same neutral, natural look but switched it up for something different! I love how they came out!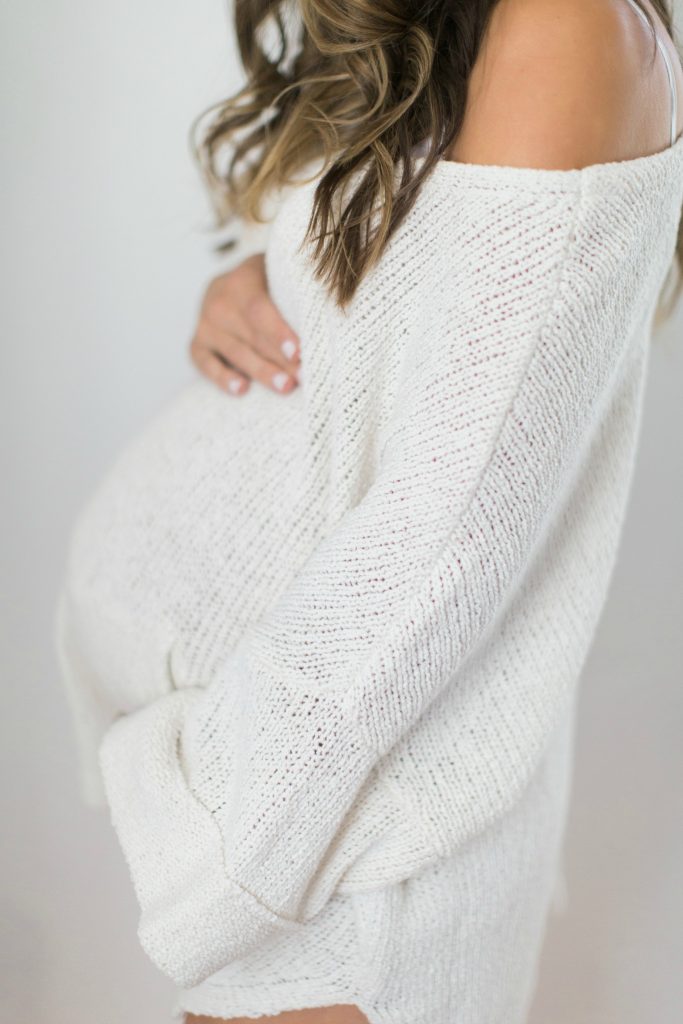 (Photo by Alicia Ann Couture)
DO invest in a quality photographer, if you can. I've had many people say to me they just afford a good photographer, and I understand that. But if good photos are what you want, you need to hire someone good! Which means they'll most like cost you some money. Look at it like an investment, as you'll have these photos to look back on for years. Start budgeting, or if the budget isn't happening right now, plan on doing a newborn shoot instead. Of course, some photos are better than none, so if you really can't swing it then try to find the best for what you can pay for.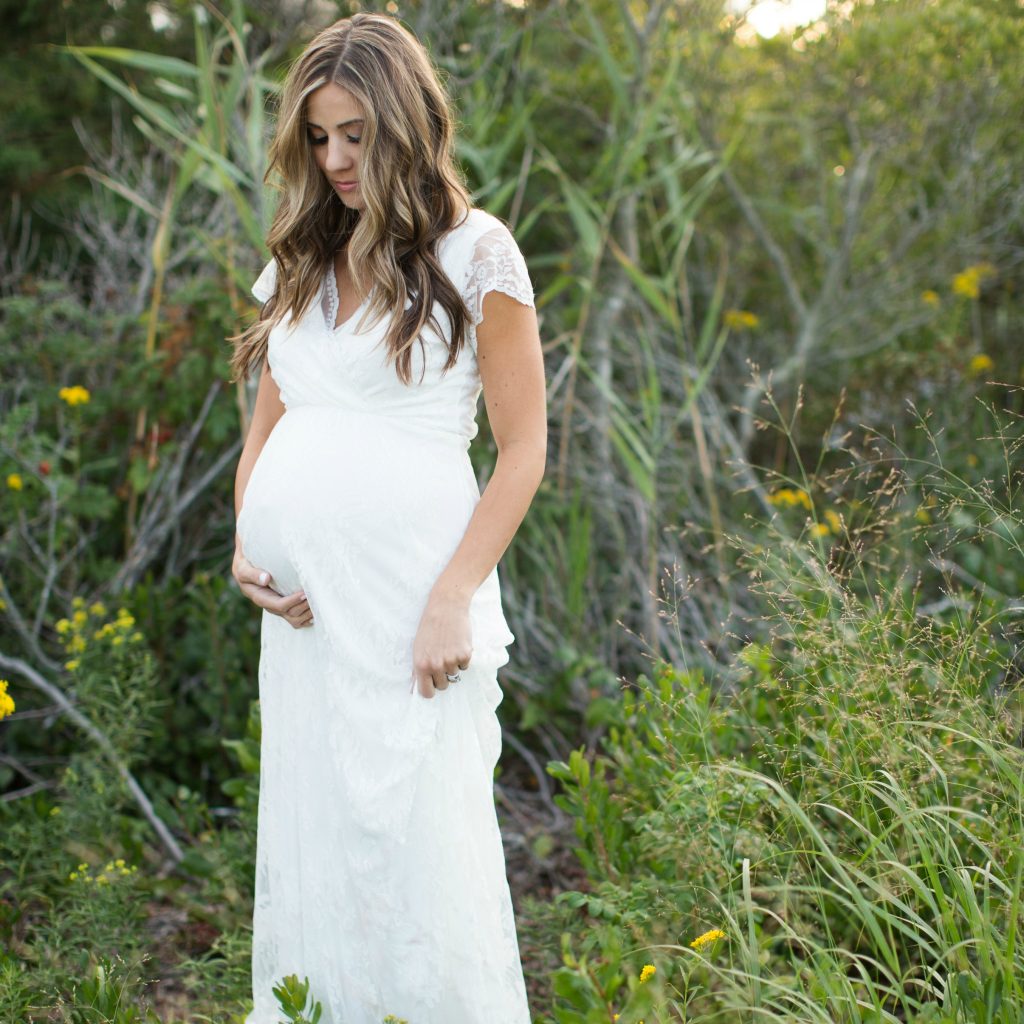 (Photo by Tiffany Farley)
Here are some of my favorite options for what to wear for a maternity shoot. You'll see a common theme in most (white!), but many of them come in other pastel colors as well. If white isn't your thing, try a blush pink, lavender, mint green, or pastel blue. Also, you can find the white one above right here! Click any of the images below to shop!