Thank you to Lunchbox and Dasani for sponsoring today's post!
Ever since we set up our outdoor patio furniture, we've been making it a point to eat outside every opportunity we get! I love the ease of grilling and BBQ-ing in the summer because it's much less stressful (for me, who hates cooking) to prepare a meal. We also haven't had a patio up until we moved into this house, so it's a real treat to be able to spend time outside.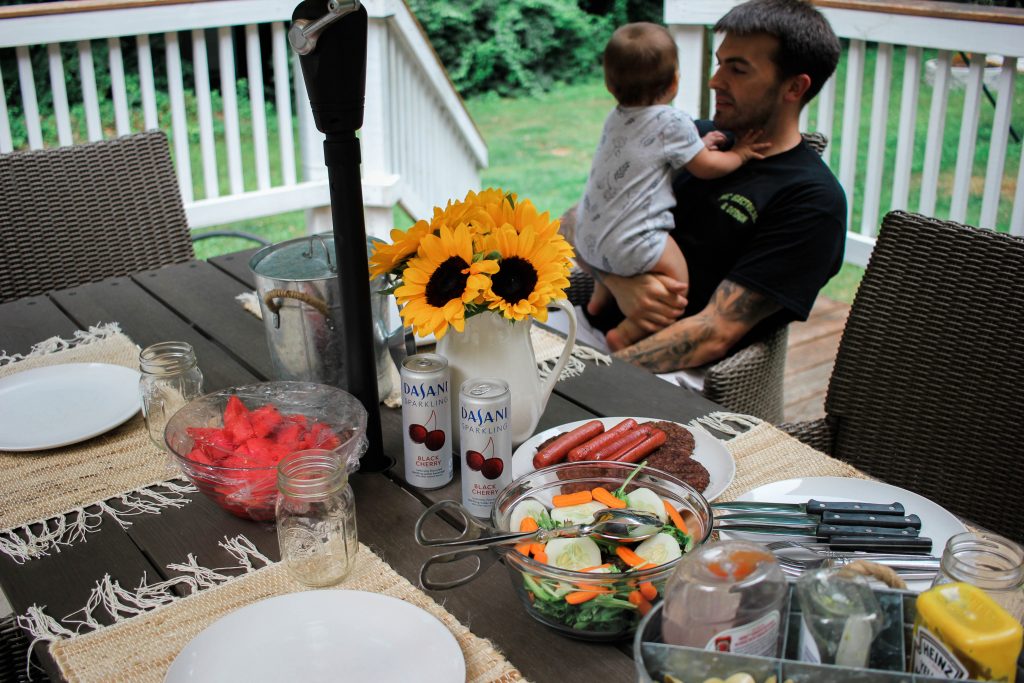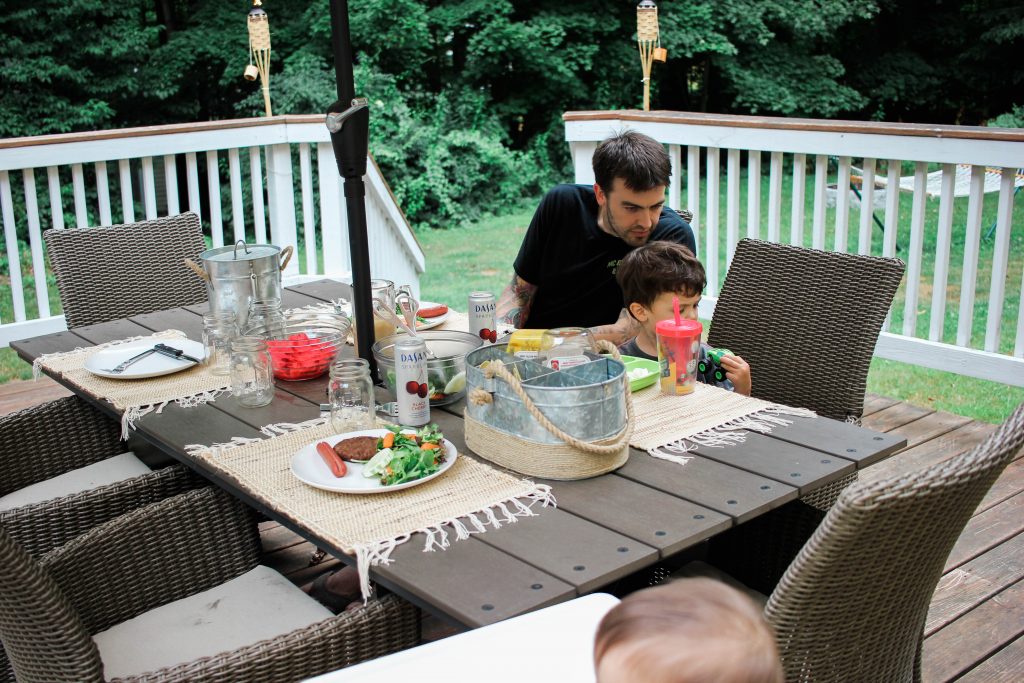 Since I'm still breastfeeding, I tend to stick to mocktails unless I'm out for the night (and even then, I keep it minimal even though I may joke about needing wine as a mom of two). My husband doesn't drink alcohol, and we also don't drink soda. We really try to watch our sugar consumption, so our drink selection is significantly limited. I recently started adding fresh fruits to my water to infuse it with a little flavor, since water can be bland after awhile. I love creating a fun, refreshing drink to enjoy while sitting out on our patio because it makes me feel like I'm not actually home, but on an island somewhere (a girl can dream, right?)!
Lately I've been a fan of sparkling water as a change up for summertime. Dasani recently came out with Dasani Sparkling, which contains no artificial flavors and zero calories. I decided to make us a little Mint Berry Summer Mocktail with the Black Cherry flavor during a recent grilling night. I kept it simple because I didn't want to add any additional sugar with the exception of fresh fruit.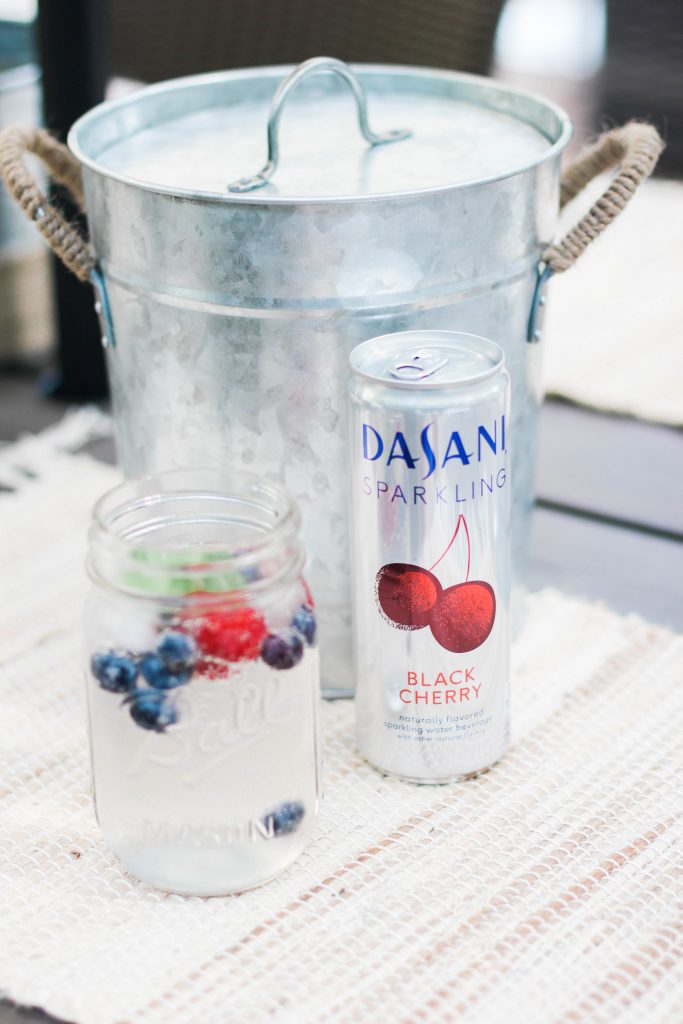 I poured the Dasani Sparkling over ice, and then added some blueberries, raspberries, and fresh mint. I let it sit for a bit so the flavors could infuse, and then garnished with additional mint leaves. It literally was as simple as that! The mint added such a refreshing twist to an already refreshing drink. The Black Cherry flavor was delicious, and the addition of a few simple ingredients just amplified the flavor.
It was so delicious! Dasani Sparkling has new packaging and comes in an 8 pack of 12oz slim cans, which are perfect to bring over a friend's BBQ! I chose the Black Cherry, but there's also Lemon, Berry, Lime, Raspberry Lemonade, and Tropical Pineapple (YUM!).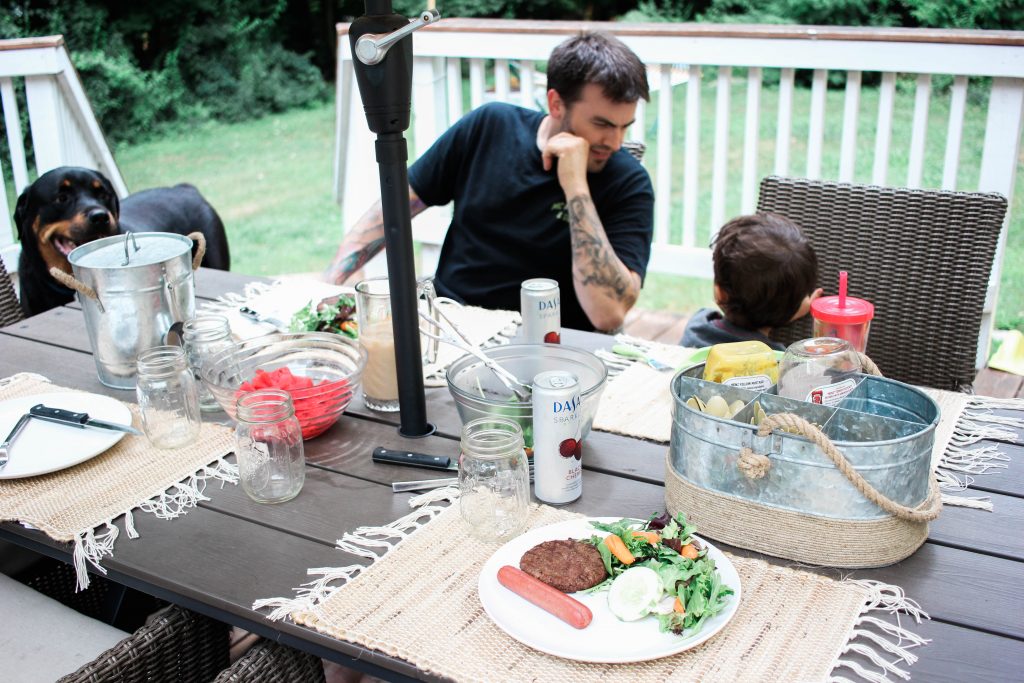 This is our typical dinner on our patio…giant dog sitting close by waiting for someone to drop something. Which he knows by now will be one of the kiddos 😉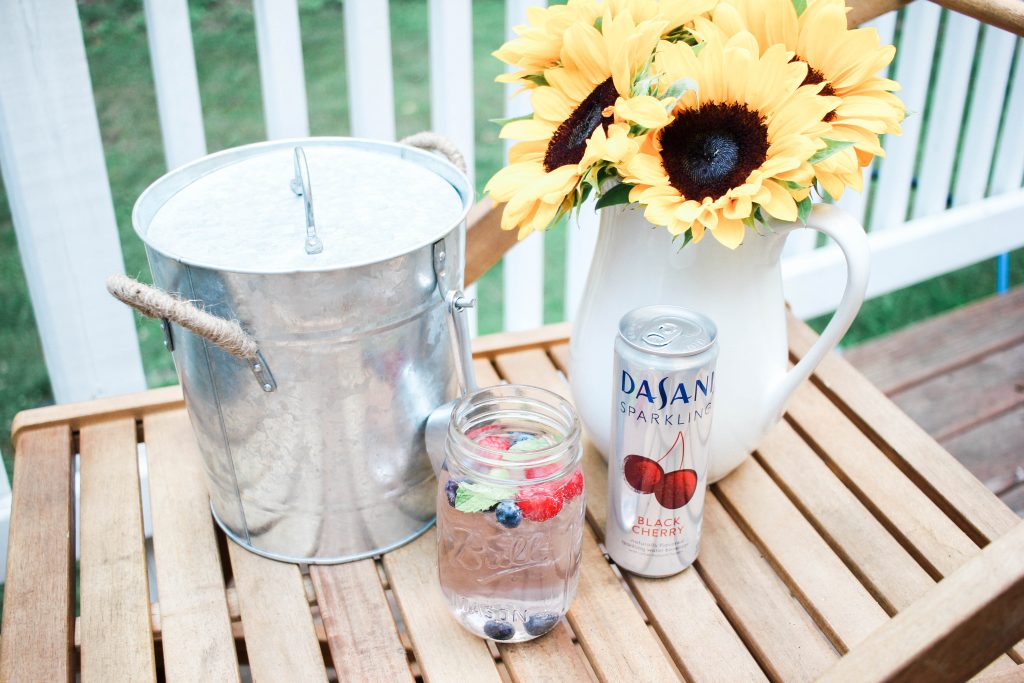 You can purchase Dasani Sparkling at your nearest Kroger for only $2.99!