If you missed my Facebook Live video yesterday, you can watch it here! I'm giving away a Lansinoh SmartPump and answered some pumping Q&As during the live broadcast. So head to my Facebook page and enter!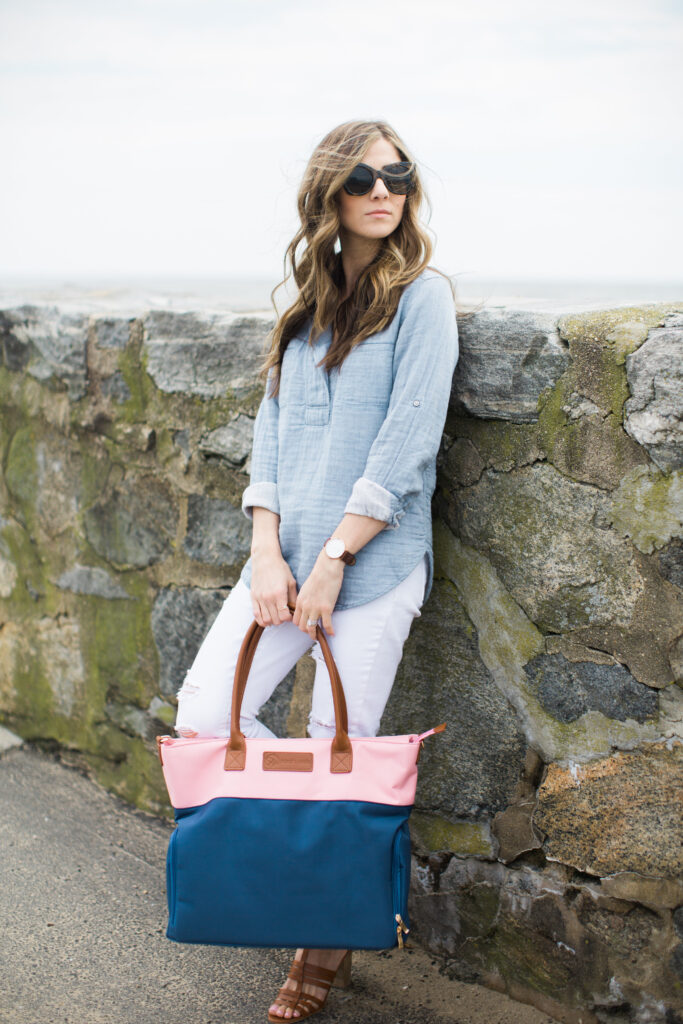 As you know, it's World Breastfeeding Week! I happen to love this week because breastfeeding (of all forms!) is something I'm really passionate about. As you know, I pumped exclusively for Landon and I'm now successfully nursing Noelle. Since I've experienced both of these situations, I feel quit educated on breastfeeding as a whole. I thought I would compile some of the frequently asked questions from yesterday's broadcast and do a pumping Q&A here for you guys as well. There's always an AWESOME giveaway below, so keep reading!
When did you stop pumping through the night?
I stopped pumping through the night when my son started sleeping through the night! Because that's what you would be doing if you were nursing! I do suggest waiting until after 12 weeks, since that's when your milk supply is established (especially for mamas with low milk supply).
Any tips on pumping when going back to work?
Yes! I have an entire post on pumping tips for going back to work. Head over there for some good info!
Tips on lessening the pain while pumping?
Coconut oil! Rub some coconut oil on your nipples before pumping to help reduce friction! YOU'RE WELCOME! 🙂
How long should you pump for?
I say about 15 minutes. You can pump longer if you'd like, but that should be enough to cover it.
What size flange should I use?
I recommend getting sized by an LC because they are not a one size fits all! An LC knows what to look for to ensure a proper fit. This helps avoid sore nipples!
How can I prevent the breast milk bags from leaking?
Put them in a ziplock bag when you're defrosting! That way you can catch any milk, if needed.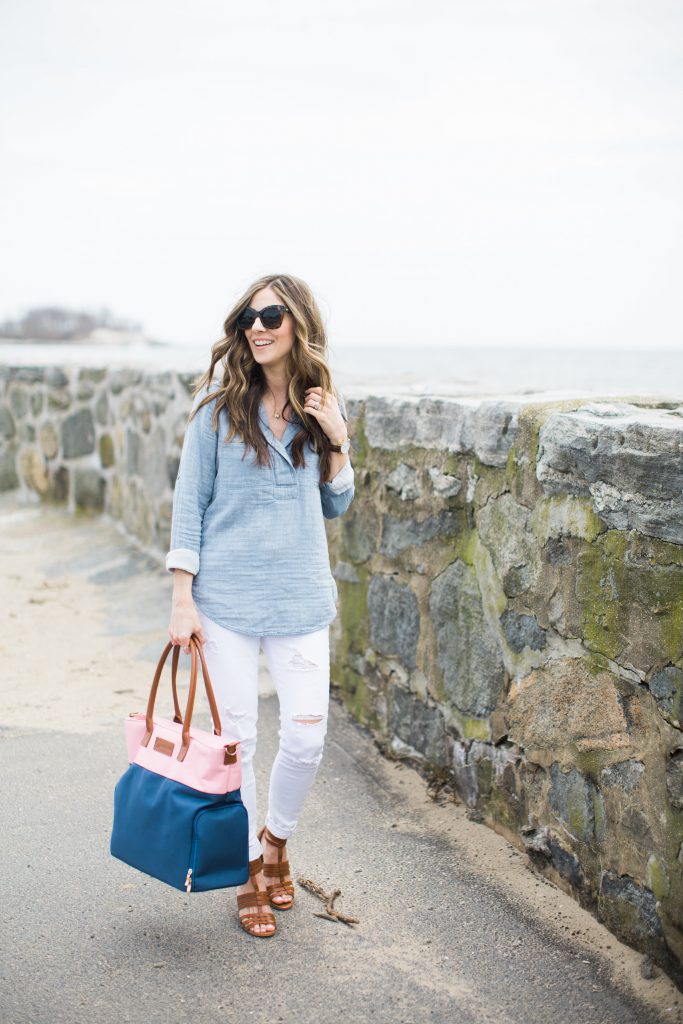 You all know I'm huge fan of Sarah Wells Breast Pump Bags, and Sarah is hosting an AMAZING giveaway over on her site! Head over here to enter!