You guys have been asking for this post for quite some time, so today I'm happy to share the Best Mom Sneakers and how to style them with you! I often hear from you ladies that you aren't entirely sure how to wear sneakers without them looking like you're going for a workout, but I'm here to tell you it's totally possible. Sneakers are BY FAR my favorite shoes to wear because they're practical, COMFORTABLE, and never leave me with sore feet the next day (ain't nobody got time for that!). So today I'm sharing the types of sneakers I love, what to look for when purchasing, and how to style them!
Best Mom Sneakers
Athletic Sneakers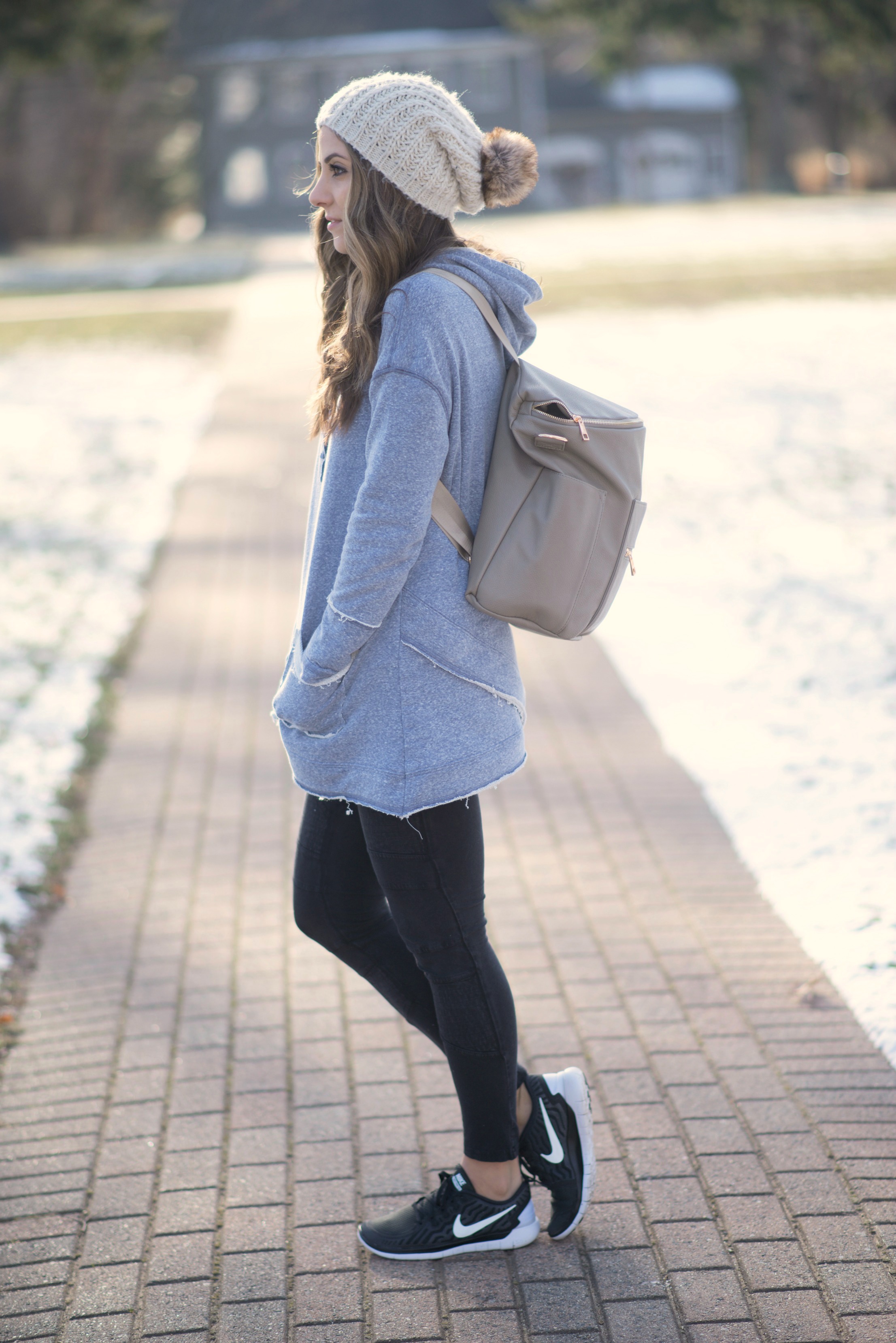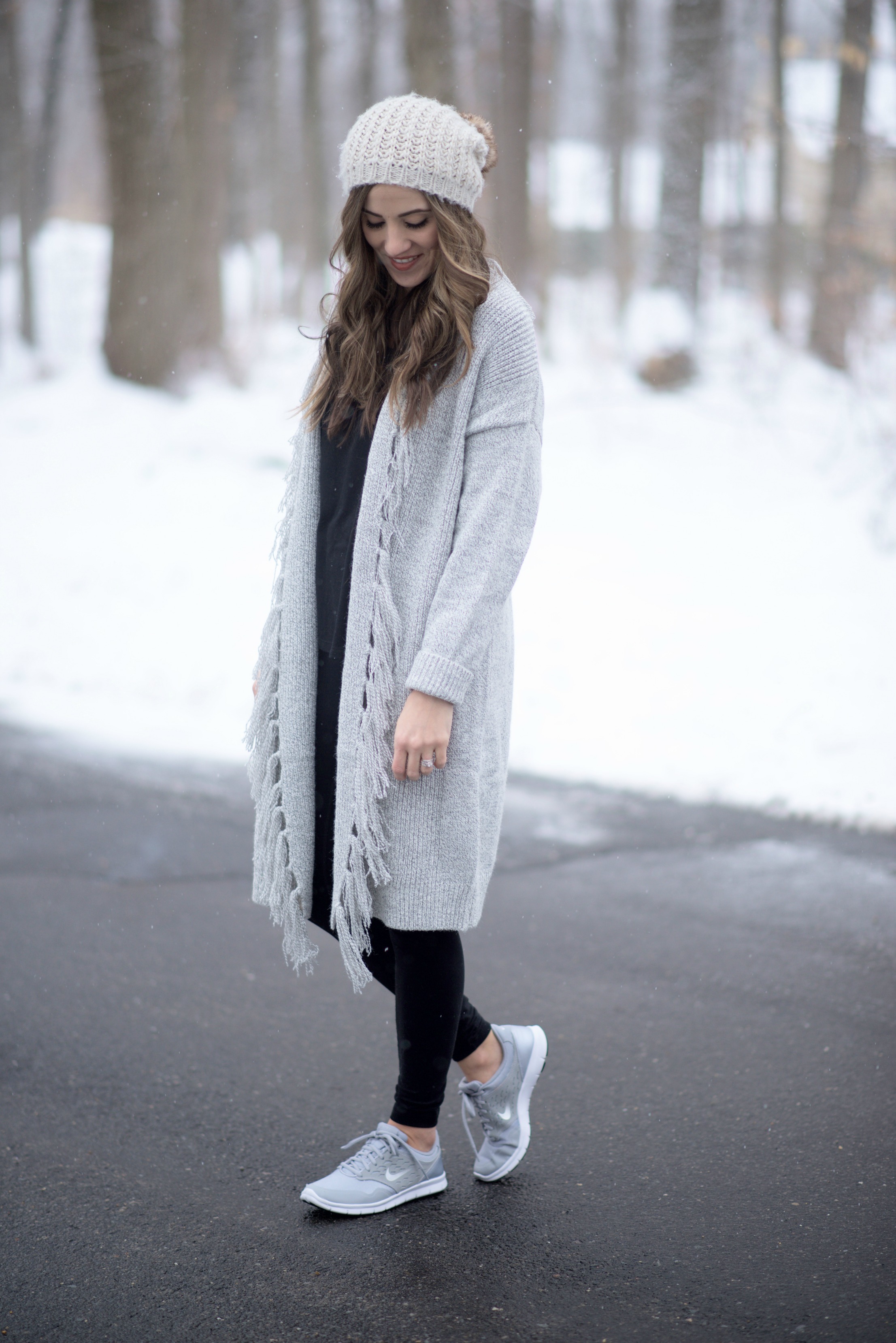 Athletic sneakers are undoubtedly the most comfortable sneakers one could put on her feet! Designed to withstand even the toughest workouts, they'll surely be able to withstand a toddler tantrum 😉 Choose a pair of athletic sneakers that are slim, which is ultimately more flattering. Thin sneakers will give an elongating effect – think pointed toe shoes! I recommend keeping your outfit dressed down, and pairing them with tees and sweaters as opposed to dressier options. Choose a pair that's fashionable and sleek, and avoid bright colors. Nike Frees are usually my go-to because they're sleek and lack bulk. I also love the look of the Nike Air Max Thea, and pull these often from my closet! They obviously both double as a running shoe, so added bonus! 😉
SHOP ATHLETIC SNEAKER OPTIONS BELOW

Slip-On Sneakers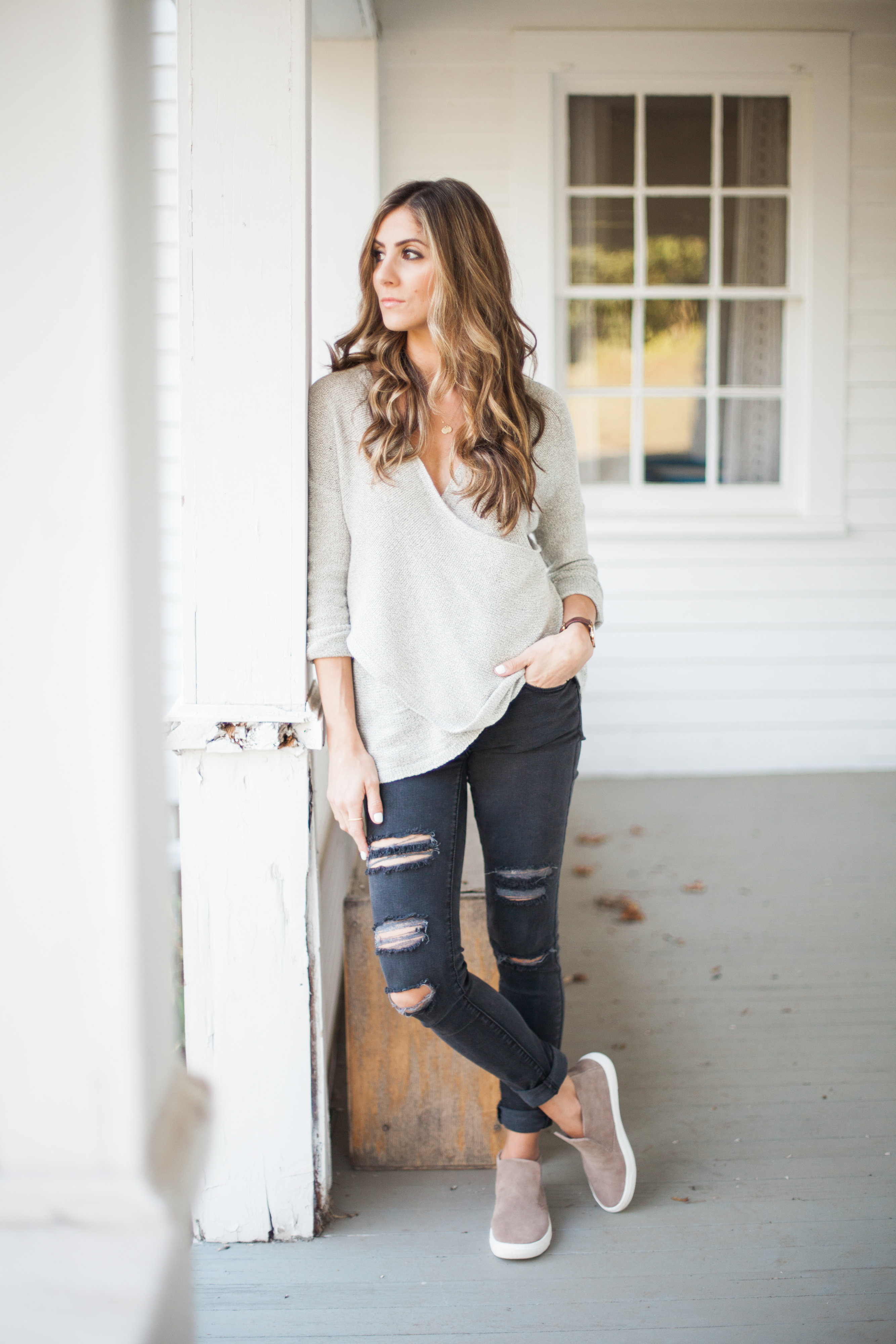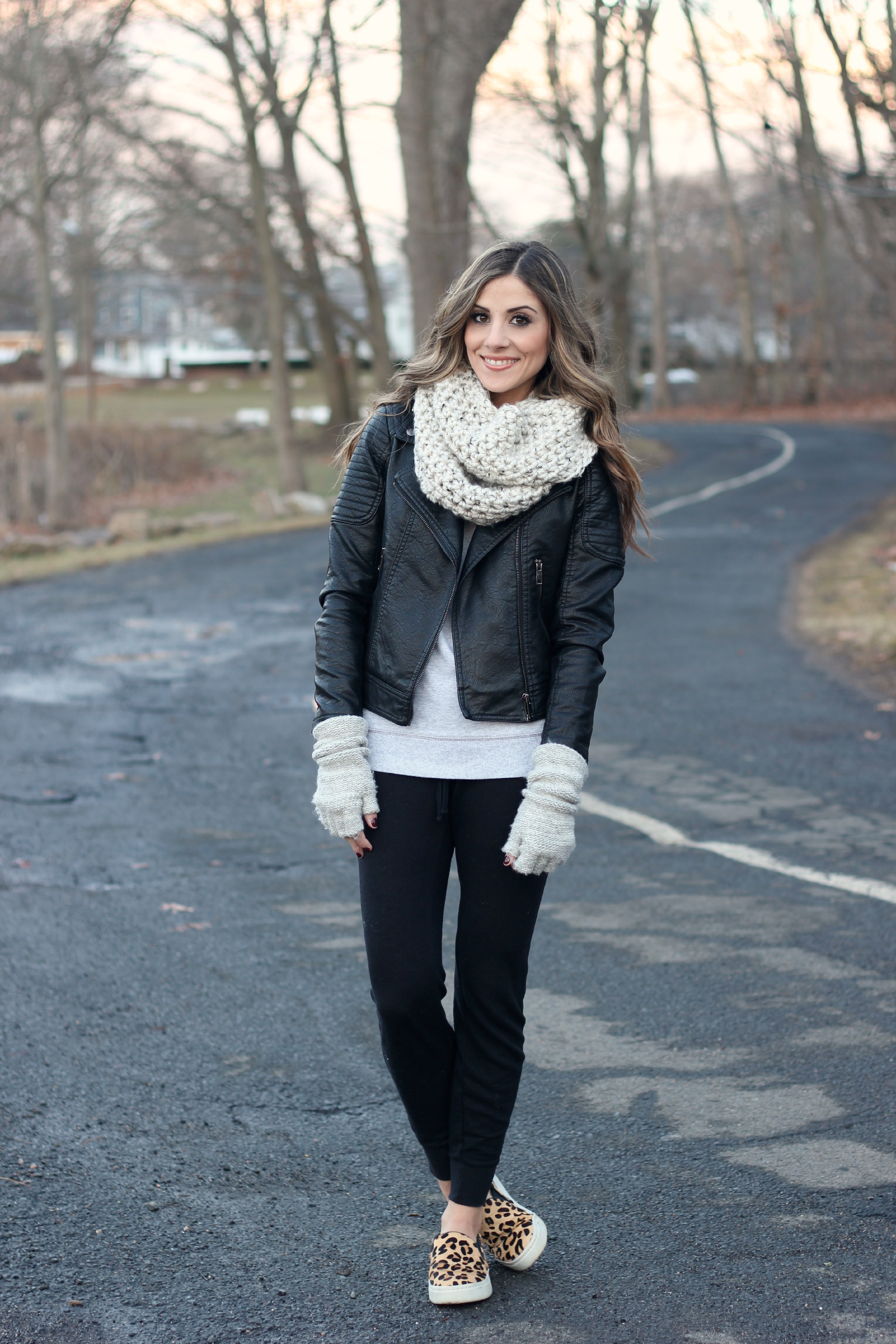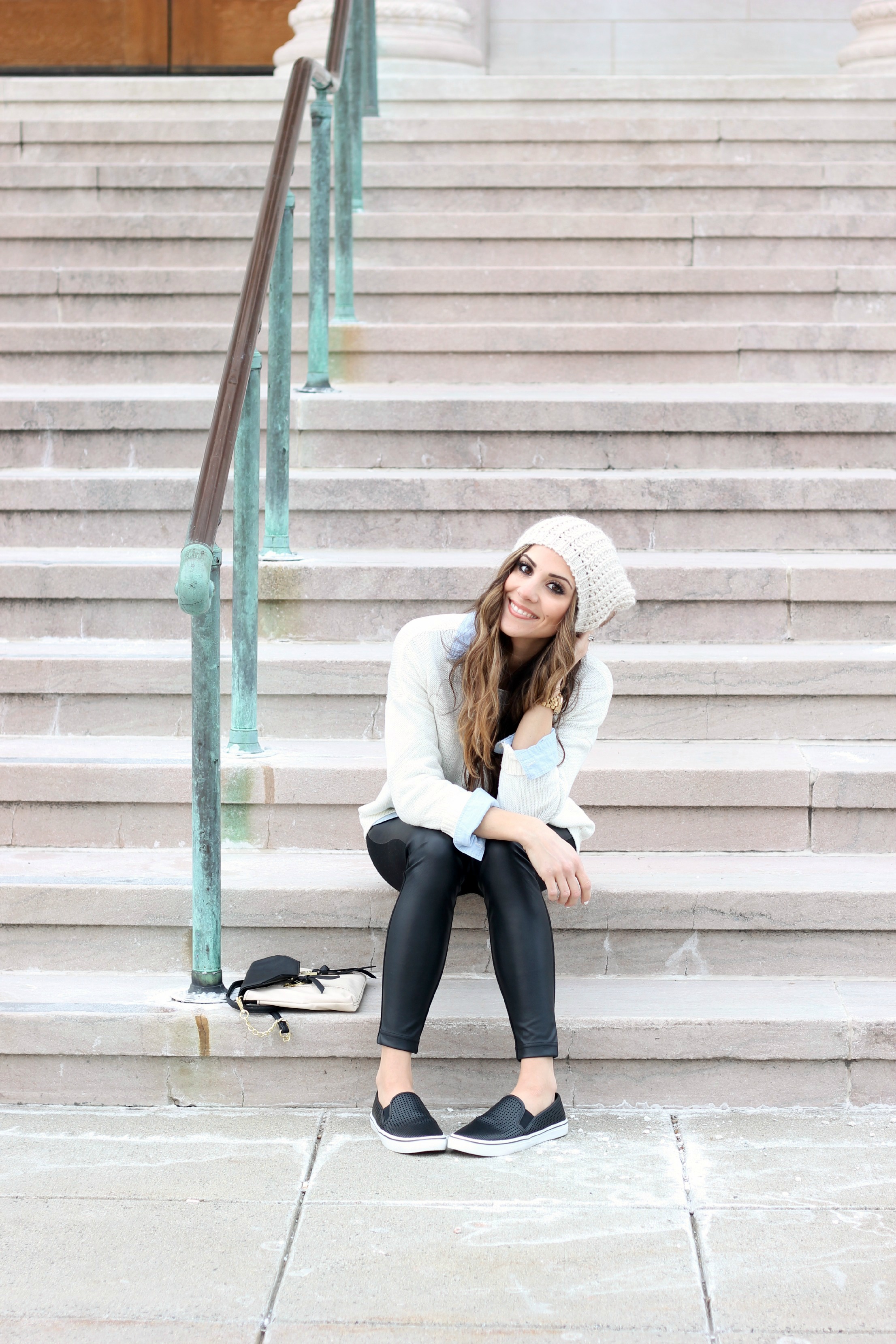 (Some old photos from like 2 years ago for you, hahahaha)
By far, the easiest sneakers to throw on as a mom! Slip-on sneakers are incredibly versatile, and look great with jeans, shorts, dresses, and even skirts. If you have shorter legs, choose ones with a bit of a platform sole to give you some height! I'm a huge fan of some simple Vans, or even a slightly more feminine pair like these Via Spiga perforated slip-ons. I also love these perforated Steve Maddens (there's a fun metallic option, too!), and I'm already obsessed with Soludos so I know this pair is good! This velvet option by Sam Edelman is also fun for the cooler months.
SHOP MORE SLIP-ON SNEAKER OPTIONS BELOW

Lace-up Sneakers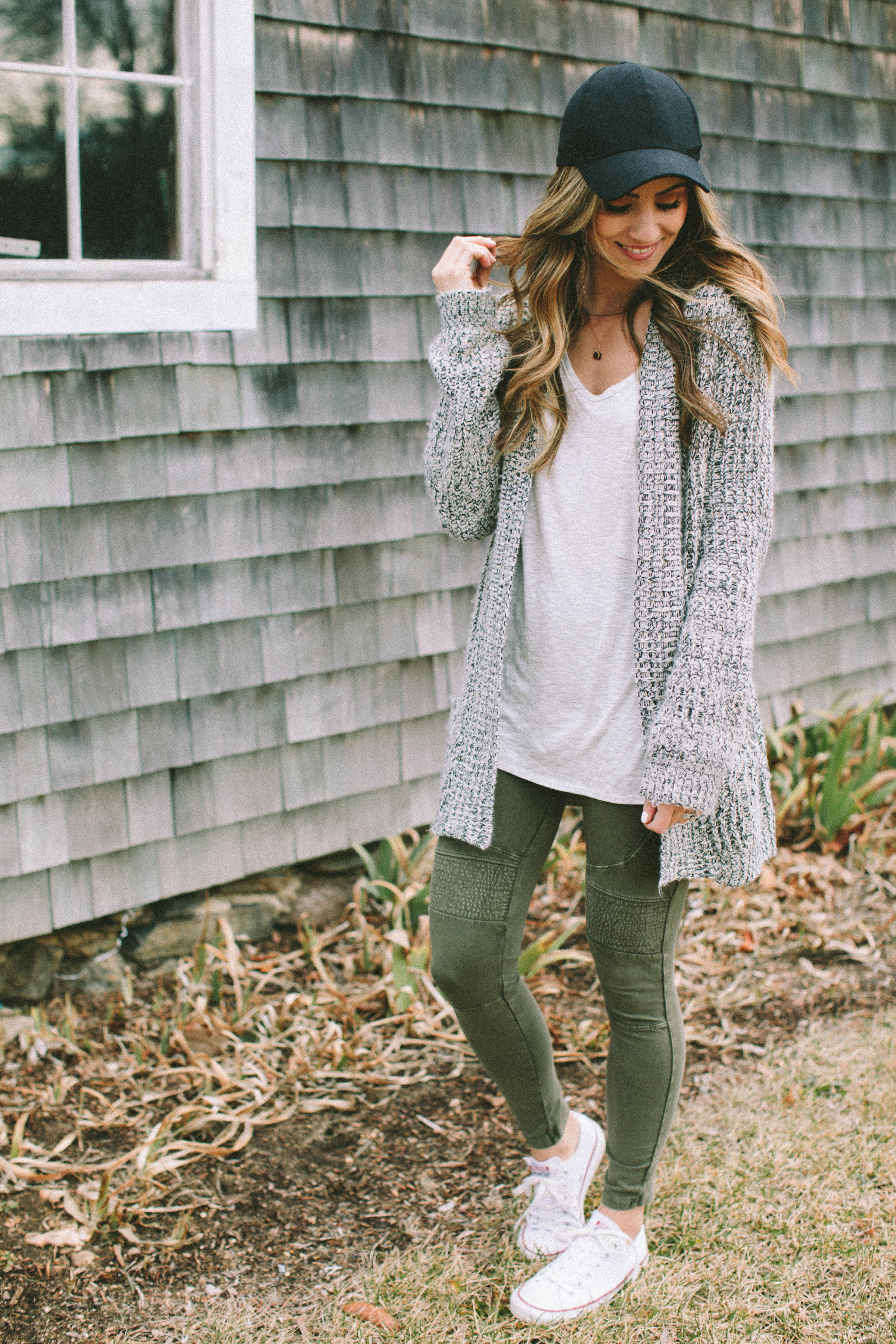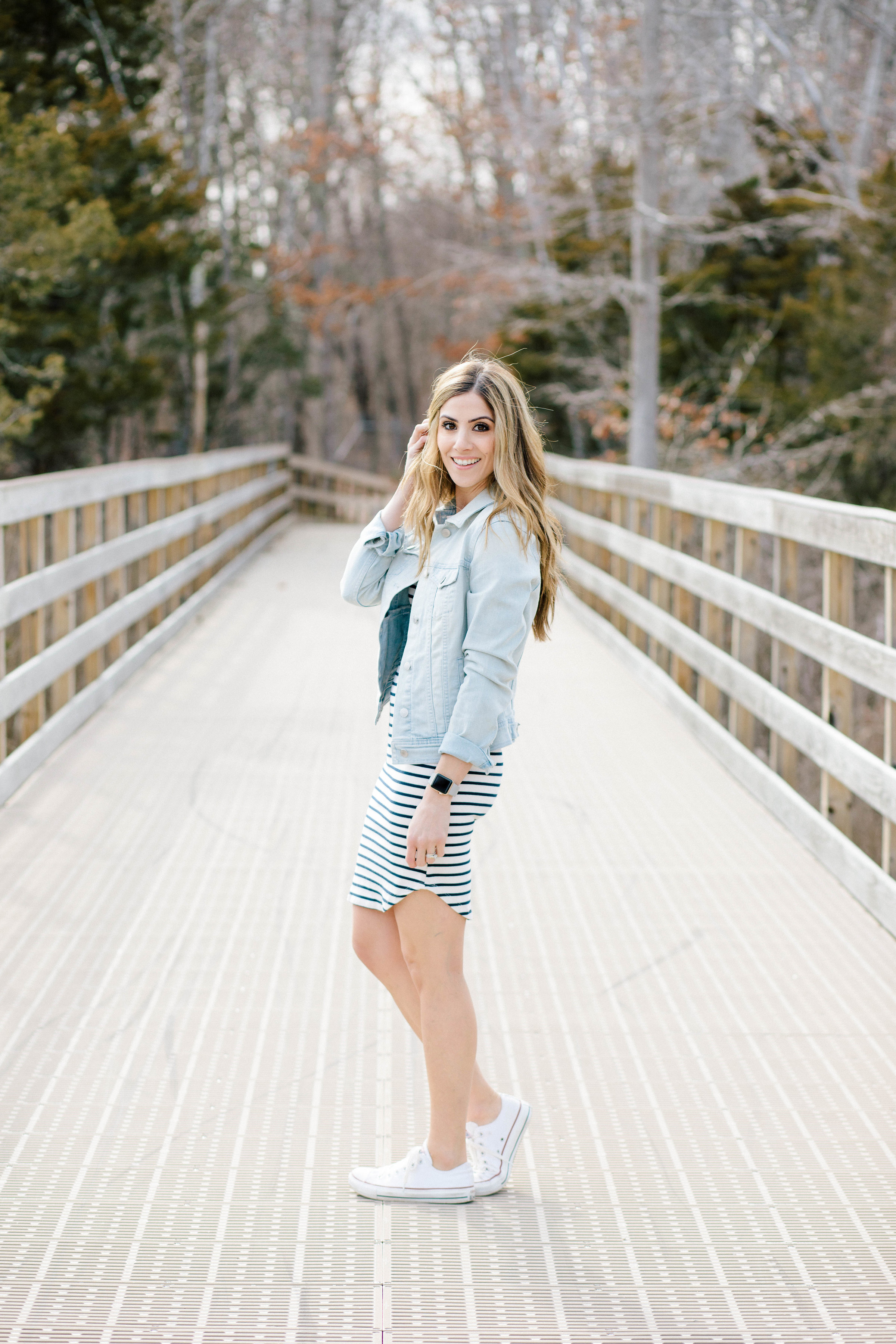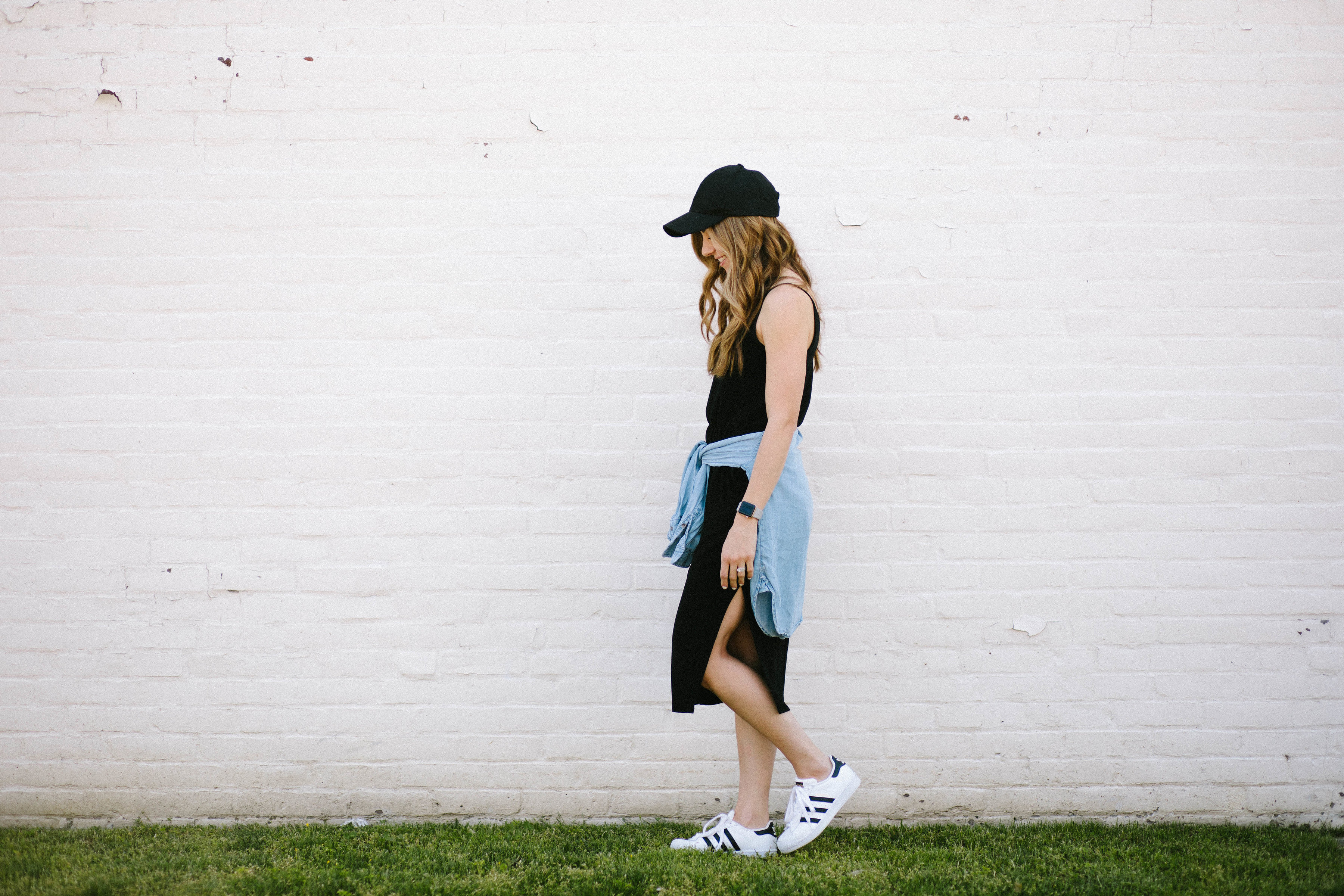 These are very versatile and give a preppy, casual look. They can be worn with jeans, dresses, skirts, leggings, jogger pants…the works! Look for a pair with a slightly elongated toe and a good sized sole (not too thin and not too thick) which will appear more proportioned. Again, think the same effect as a pointed toe shoe or pair of pumps. Converse are, by far, my favorite lace-up sneakers I own. I have them in a variety of colors, and I feel they are versatile enough to wear with any outfit. I also love my Adidas Superstars, and also approve of the Stan Smith version (a little less bulky).
SHOP MORE LACE-UP SNEAKER OPTIONS BELOW

My top tips for styling sneakers: Expose your ankles! This makes your legs look longer and your body look taller. Cuff your jeans if need to give this illusion. Also, ALWAYS keep your outfit style in line with the sneakers you're wearing. If you're wearing a dress, choose a more sleek sneaker like lace-ups or slip-ons.
Some other favorite sneaker brands:
I hope that helps! I'll be styling them much more over the next season, so stay tuned!