I've been compensated by QVC for this post, but all thoughts and opinions are my own.
In case you missed the announcement, Urban Decay is now available on QVC! And being the QVC fanatic I am, this is wonderful news! So today I thought I would share with you some of my favorite Urban Decay products you can now buy on QVC with you! If this is your first time shopping, use the code FIVE4U for $5 off at checkout!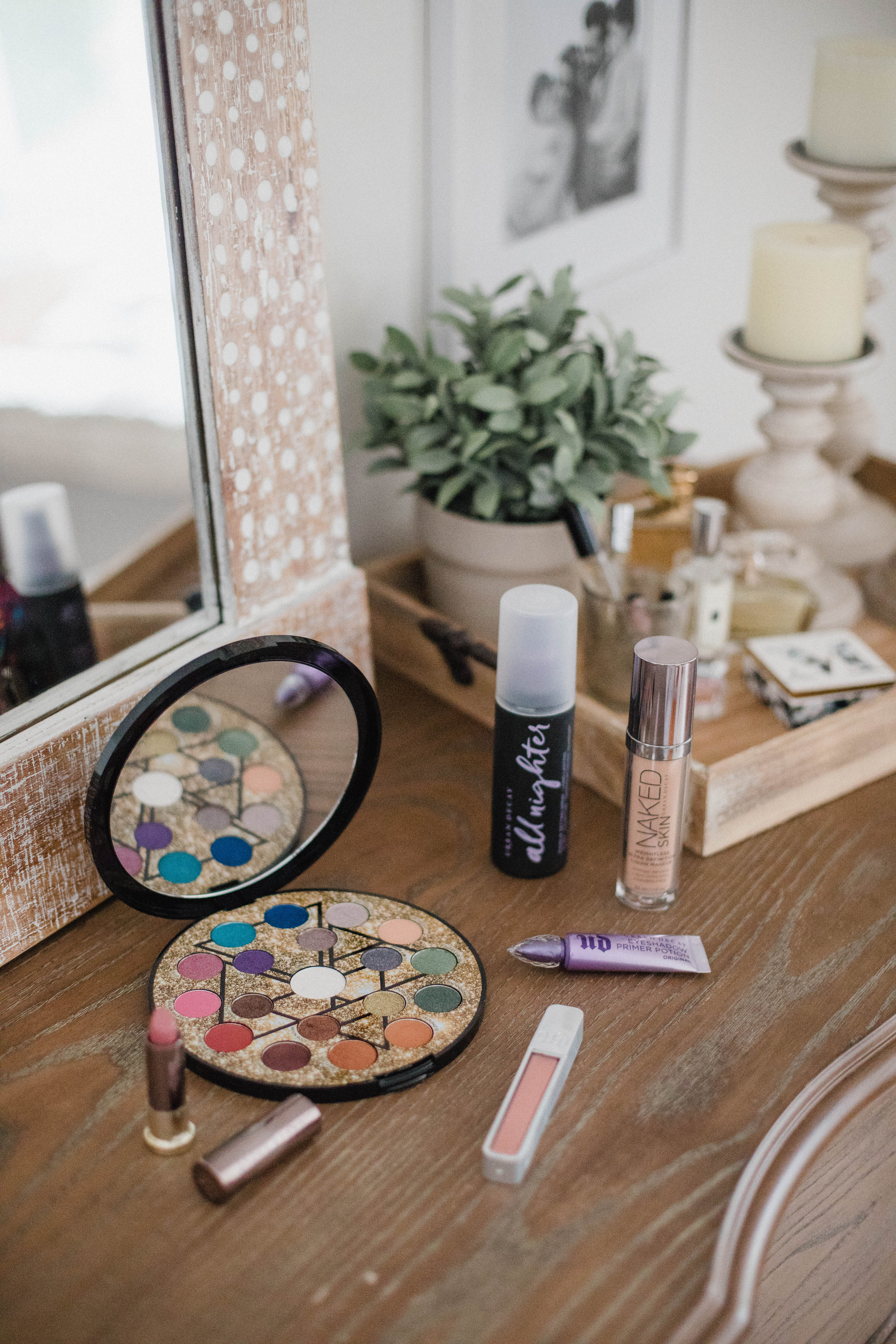 This is a brand favorite, and every makeup-loving person I know is obsessed with this setting spray! It keeps your makeup in place all day, and I frequently use it when I'm attending an event and need things to last a bit longer.
I recently tried out this foundation and I'm SO impressed with the coverage and application. It does not look like foundation has been applied at all – it literally looks like a smoother and more even version of my skin! I've heard so many good things about Naked Skin, and I'm not sure what took me so long to try it! I'm glad I did!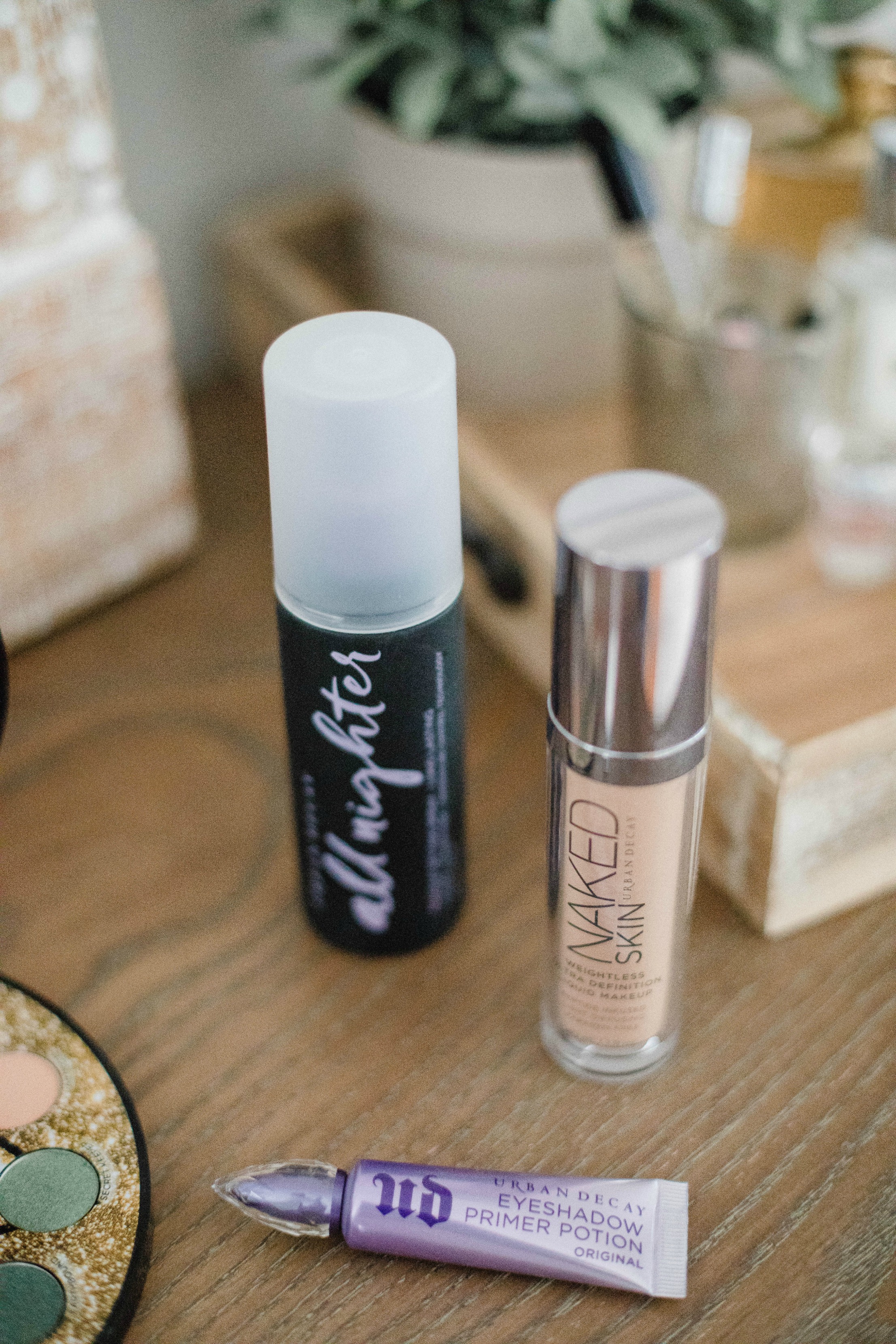 I've used this eyeshadow primer for years anytime I need to wear eye makeup and want it to stay in place for an extended amount of time. A little goes a long way, and it really helps with longevity of your shadow! You get 2 for only $31 on QVC!
I wear this color on a daily basis to even out my skin tone on my eyelids a bit! It's also a great warm base color for any combination of shadows. It's one of my holy grail makeup products! I also love the color Darkhorse and use it to line my upper and lower lash line.
I started using lash primer a few months ago, and it's made a world of difference to my mascara application! My lashes look longer and the mascara applies much better. QVC also has this Subversion and Perversion mascara combo for a great price!
Naked Palettes
I love all of the Naked palettes, especially Naked 2 and Naked Heat! I find these are a great bang for your buck, as you get a variety of shadows that flow together in one palette. I also REALLY love the Naked 2 Basics palette, which is a mini matte version of the larger palette.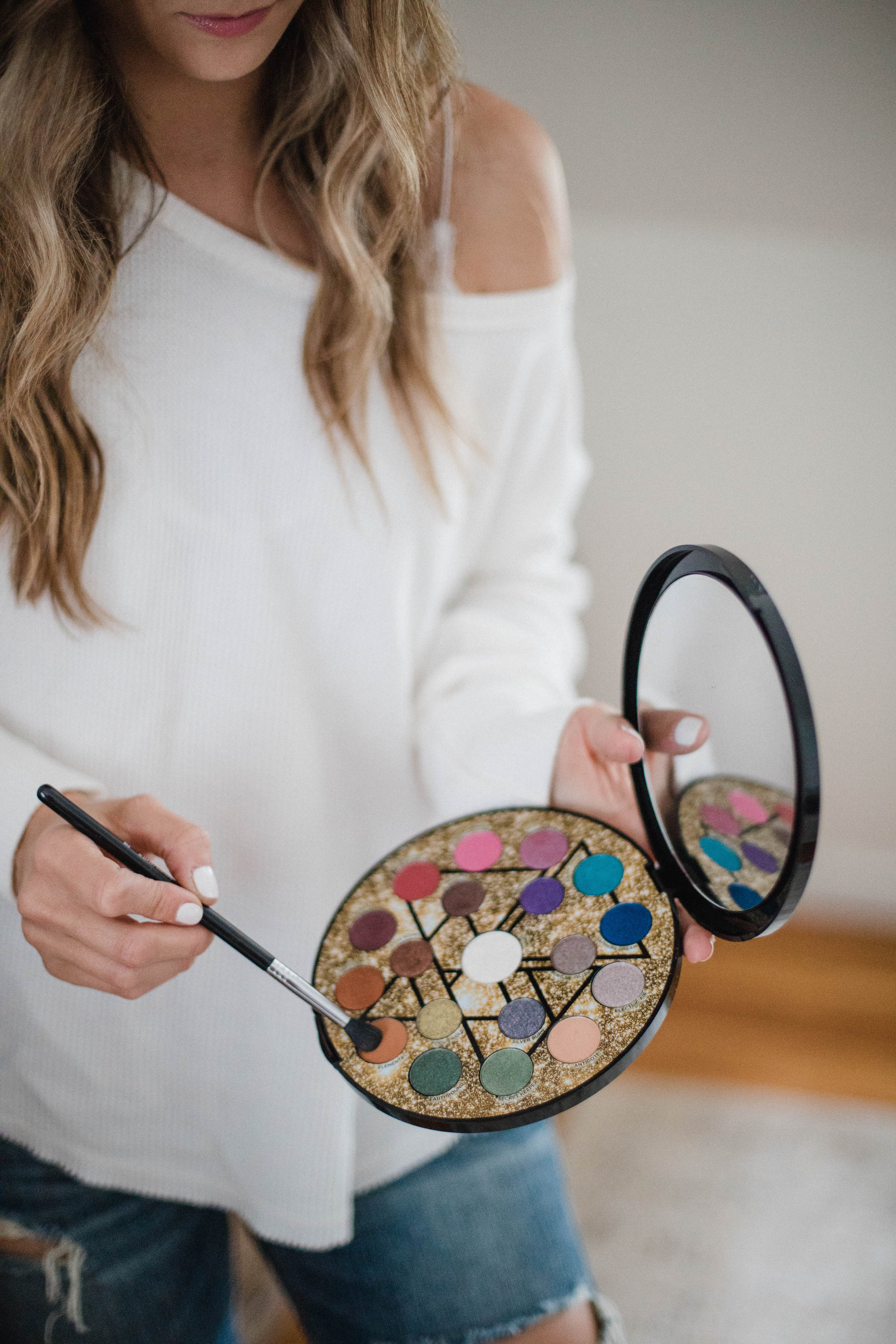 This palette is for those of you who love bold colors! There are a few neutrals that I do really love, but this is definitely for those of you who like to explore a bit with eyeshadow! The colors are pigmented and apply really well. I like "Elemental" and "Antidote" for fall!
I love this lipgloss because it's sheer, adds the perfect amount of glossy shine (without being sticky) and looks great on its own or over lipstick! My favorite shades are Midnight Cowgirl, Fuel and Obsessed.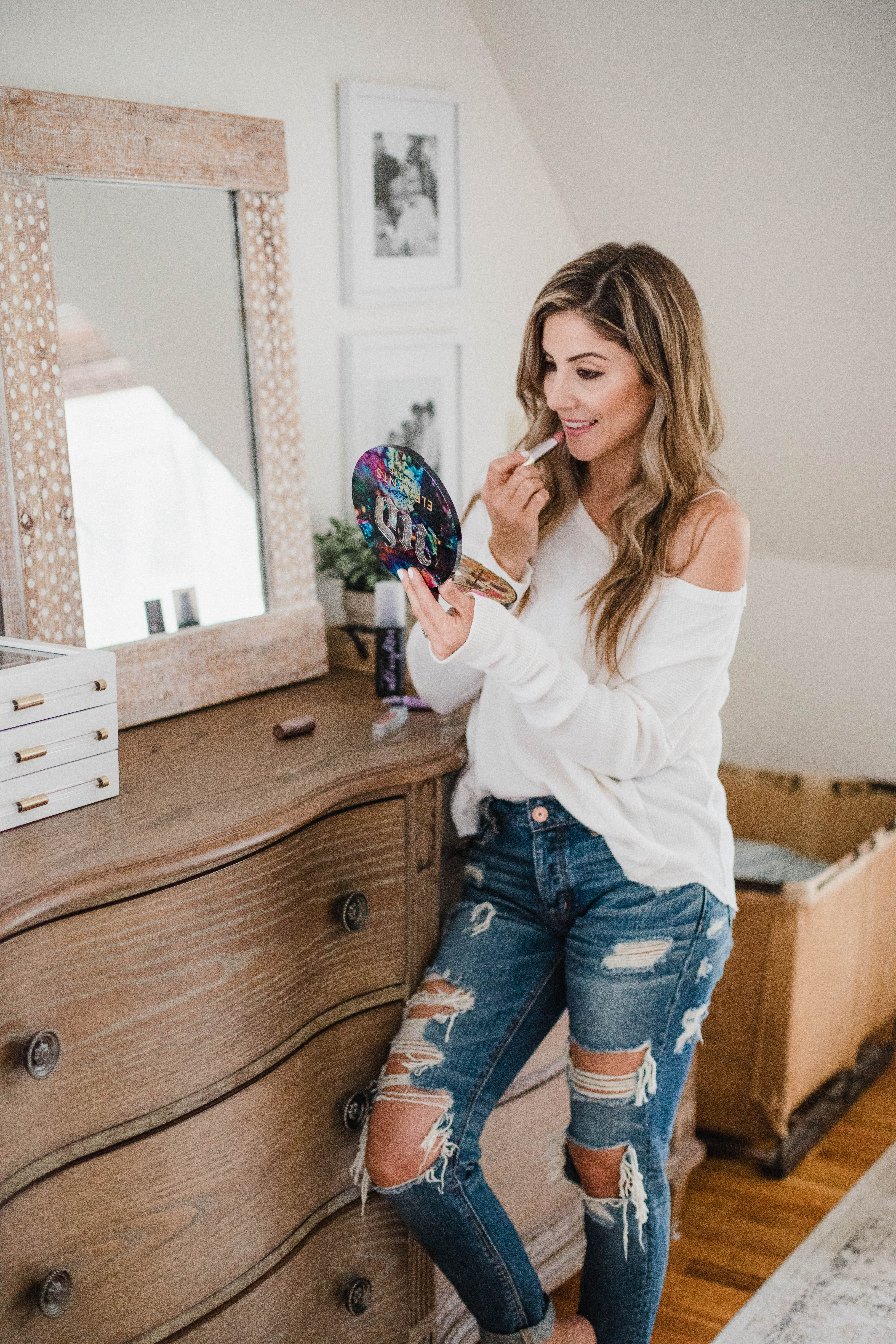 And don't forget, if you're a NEW QVC customer you can use the code FIVE4U to get $5 off your purchase! And they offer Easy Pay on many items! You can check out the FULL Urban Decay collection by clicking here!
SHOP THE POST