Thank you to Nordstrom and ShopStyle for sponsoring today's post! All thoughts and opinions are on my own.
My Spanx leather leggings are probably one of my most worn pairs of leggings that I own. Not only are they insanely comfortable, but they're surprisingly versatile for the fall and winter seasons. I purchased mine from Nordstrom last year, and they held up remarkably well considering how often I wore them last year! I could style them a million different ways, but thought I'd share four basic ways with you in today's post. Here's How to Style Spanx Leather Leggings, plus some sizing tips if you're looking to buy a pair!
SIZING TIP: I wear one size up in Spanx leather leggings (a Small). They offer a lot of compression, so that one size up gives me the perfect fit that's not too tight. Also, I recently purchased these leggings again in a petite which fit my legs much better! I'm 5'4″ with longer legs and a short torso, and I still feel a petite fits me best.
OUTFIT 1
This is simplest way to wear these leggings, and my go-to mom outfit. Throw on a basic tee with a cardigan (love this one by Madewell) and some athletic sneakers and you've got a put together look that's comfortable! Just make sure whatever you're wearing is covering your booty and front side – a fashion requirement with these leggings!
OUTFIT 2
Still keeping things casual in these leggings, I threw on this amazing oversized sweater from Free People that I'm loving for the season. I like that it's long enough to cover the backside, too. Since I went all black with this outfit, I added my favorite pair of Madewell calf-hair sneakers for a fun pattern addition.
OUTFIT 3
This look is great for work or a slightly less casual weekend outfit! The key here is the under flannel covering my backside – this makes it more appropriate to layer a shorter sweater on top! This is a cashmere sweater by Halogen. I love that it's a simple closet staple item because of it's versatility! I also recently purchased these Sam Edelman loafers and love their classic style. They're insanely comfortable, too!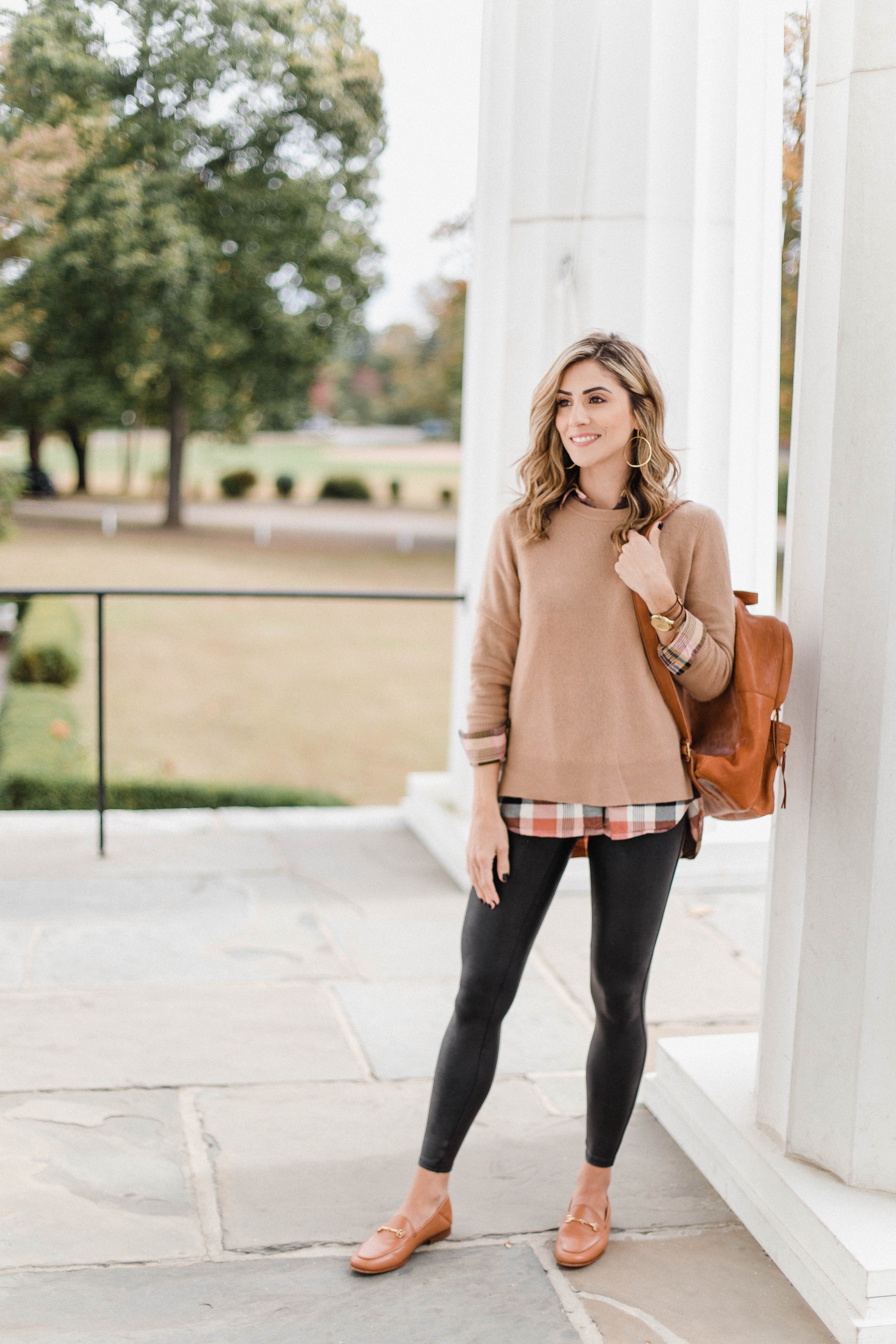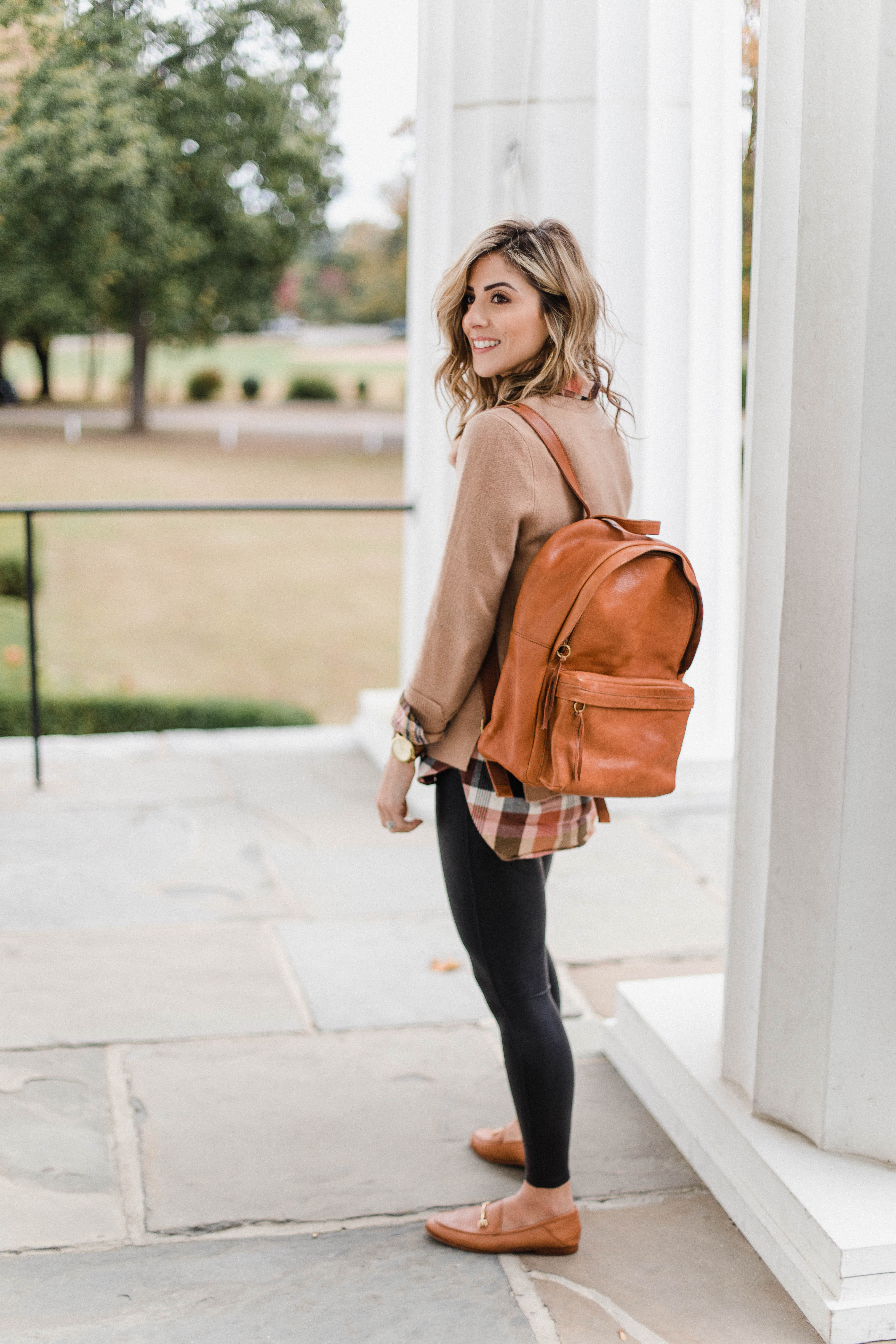 OUTFIT 4
The Spanx leather leggings are easy to dress up a bit, too! I'm wearing a simple tunic turtleneck sweater by Free People (another season favorite!) and my current favorite Vince Camuto heeled booties here. This is my kind of date night outfit – stylish and comfortable!
This is just four of SEVERAL ways to style Spanx leather leggings, but I hope it gave you some inspiration for creating your own outfits! They're a versatile item to add to your wardrobe, especially if you prefer a capsule! Nordstrom has a variety of Spanx leggings styles, and I love that their free shipping and return policy makes it care-free to shop online! I'll be sharing more ways on stories over the season, so be sure to follow there!