Our first trip to Walt Disney World with our three children, one of them being an 18 month old, was definitely a learning experience! I learned all the things we did right and all the things we did wrong (haha!). I definitely feel it's important to be prepared when visiting with toddlers. In this post I'm sharing Tips for Visiting Disney World with Toddlers to help enhance your Disney experience! My 6 year old and 3 year old were fantastic during our trip, and handled the busy days better than I expected. My 18 month old was fairly good too, but this age can be a bit tricky in general…we fully expected him to be a bit challenging! Here are my tips if you're bringing a little one to Disney!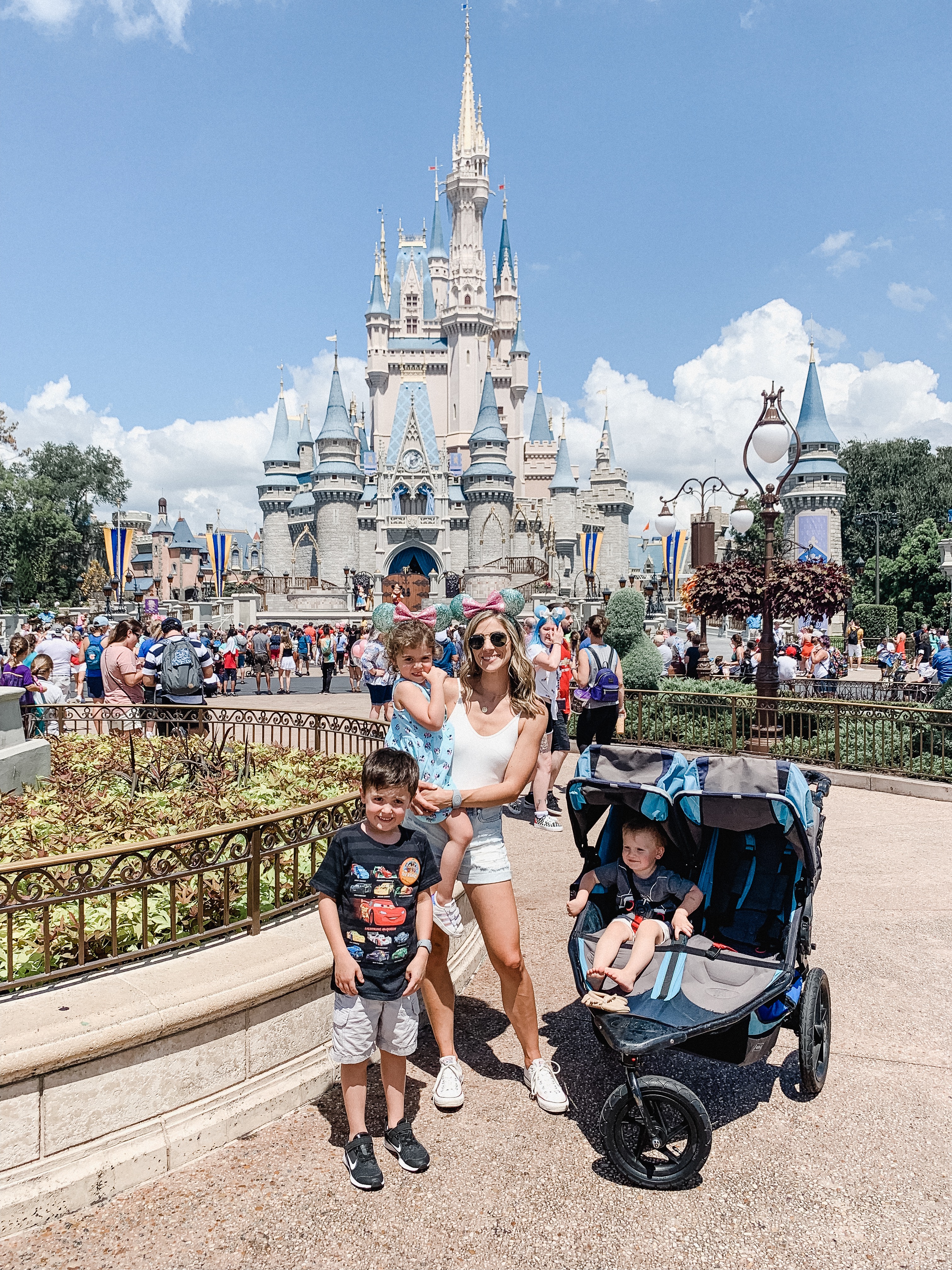 Prepare for meltdowns. Gonna throw this out there first because let's be real, it will happen. Schedules are off and there's a lot of stimulation, which is usually a recipe for disaster. Just expect it! But here's the thing – it's Disney. Everyone is having a meltdown at one point or another and no one (and I literally mean NO ONE) bats an eye. And if they do, they probably shouldn't be at Disney.
Have a stroller.
Having a stroller is KEY. We rented a double BOB that we piled all three of our kids on. My youngest napped (very short naps, but naps nonetheless) in the stroller throughout the day, and it was nice to have a place for him instead of in my arms. We rented from
Kingdom Strollers.
Bring a baby/toddler carrier.
Honestly, I don't know what I would've done without my
MiaMily carrier.
I'm SO glad I brought it on a whim! My youngest spent most of his time in this than anywhere else. I was able to face him out so he could see everything, and even wore him on the rides! It made it nice to be hands free and contain him while keeping him occupied.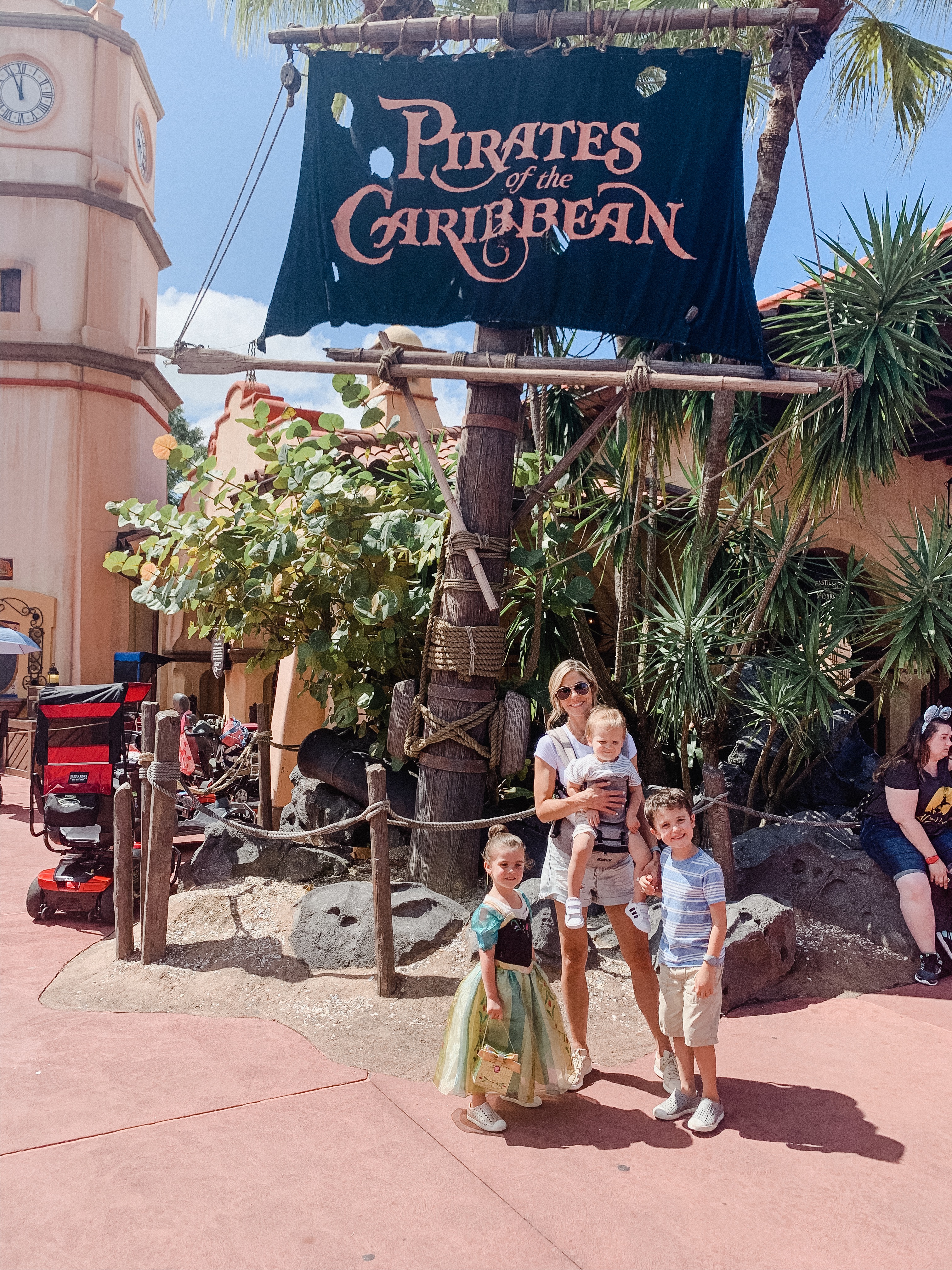 Pack all the snacks. You can bring as many snacks and water as you want into the parks, which is exactly what we did! Our stroller company sent a mini cooler with the stroller, so we loaded up cold waters and shoved a ton of snacks in our diaper back (saves you money, too!!!!!). This made it so my youngest didn't have to actually wait for food if he was hungry, and therefore become HANGRY. We packed Annie's Cheddar Bunnies, Go-Go Squeez, some Happy Family snacks (love these for babies and toddlers!), and other items that weren't perishable in the heat.
Be prepared for the elements.
Disney in September was scorching hot, so I was very grateful I remembered a
clip on fan
for the stroller! The stroller company also gave us a rain cover for the stroller. We ended up buying ponchos in the park for ourselves during a rain shower. Bring whatever you think you might need dependent on weather, but you can usually find it in a park store as well.
Plan for rests. We didn't have much rest time during our trip because it was short and sweet, but I would definitely suggest building in some rest time if possible! Head to the parks early morning if you have early risers, and take a break midday before dinner to hopefully get a nap in. I think this would've greatly helped us!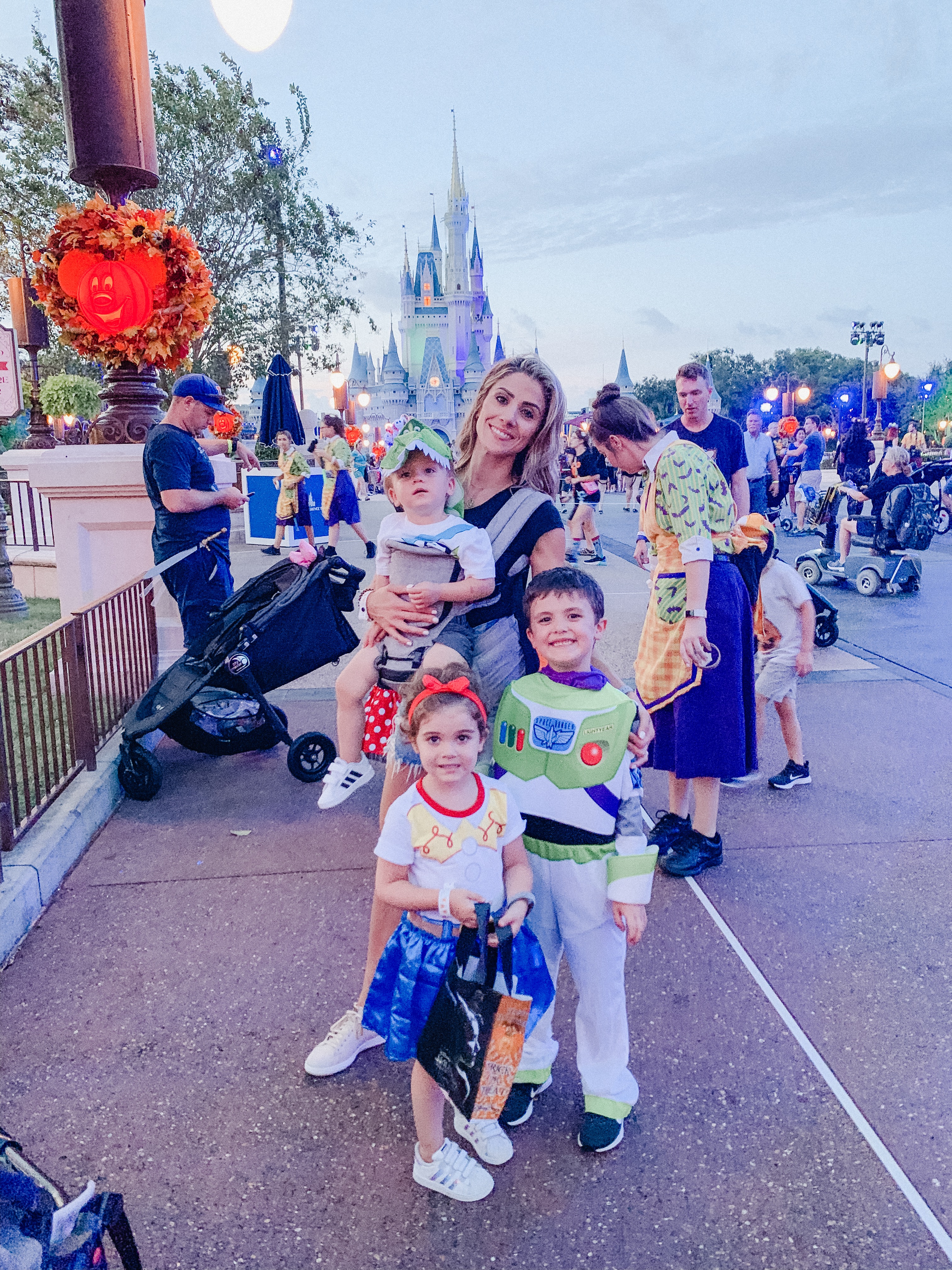 Take advantage of the baby centers! Every park in Disney has a baby center (which I found out after the fact!) It's a quiet, air conditioned, clean space to tend to your small kiddos as you need! Inside they have changing tables, a bathroom, an area for nursing moms, food equipment like high chairs/microwaves/utensils/a sink, and several items for sale like diapers, wipes, formula, baby food, first aid products (even for adults), basic baby clothes, bottles, and sippy cups. Here's where they're located:
Magic Kingdom: On Main Street, it's near the First Aid Station between Casey's Corner and The Crystal Palace.
Epcot: In the Odyssey Center, between Test Track and the Showcase Plaza.
Animal Kingdom: To the left of the Tree of Life, in the building right before you cross the bridge into Africa.
Disney's Hollywood Studios: Right near the main entrance to the park, inside of the Guest Relations building.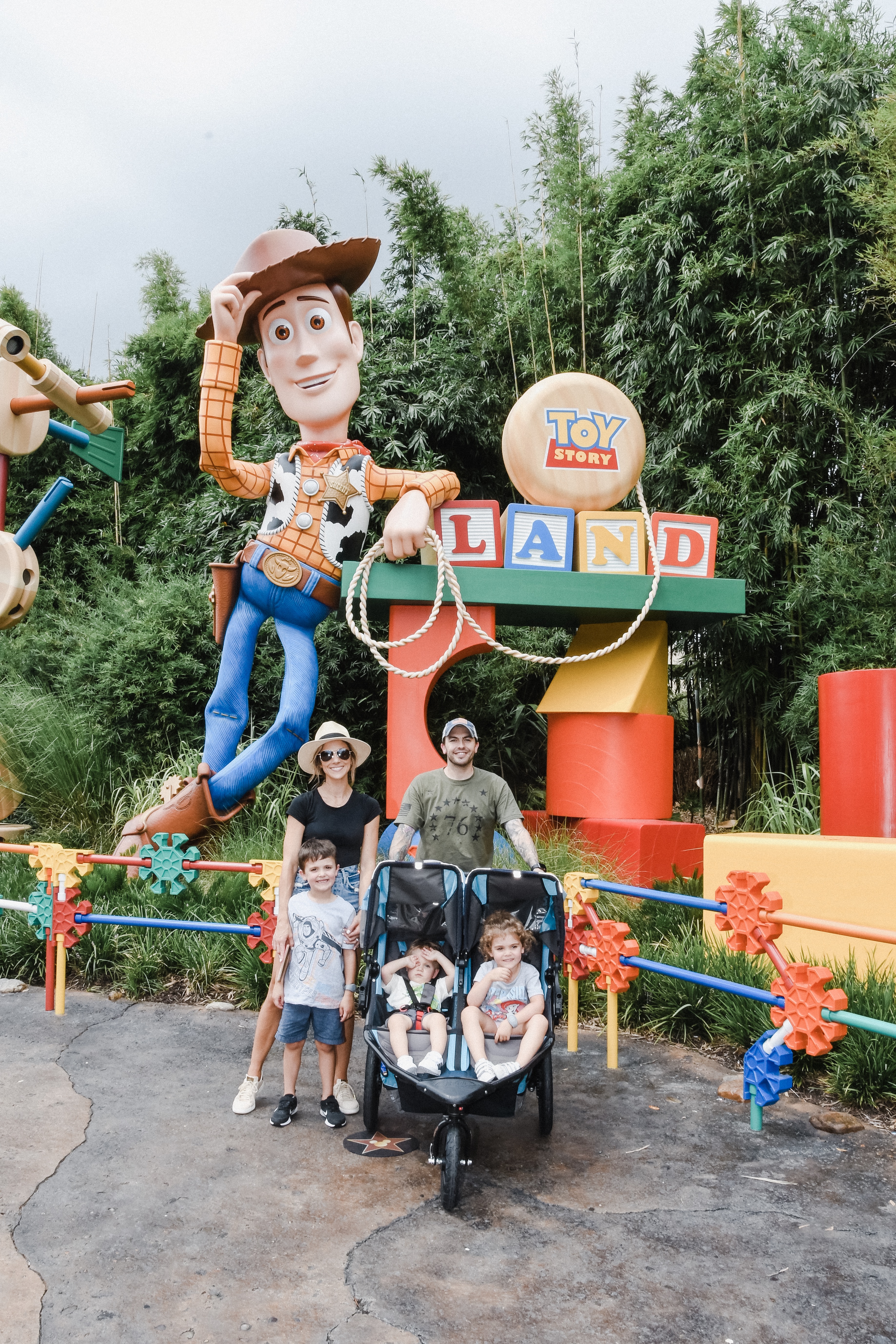 My best advice…just roll with it! They're kids, things happen. They meltdown. They throw tantrums. And then it's all over in 5 minutes and you're back to normal. And you can always buy something you forgot, or have something Amazon Primed to you if needed! 🙂 Walt Disney World is truly a magical place, so I know you'll have a blast no matter what!
MORE WALT DISNEY WORLD POSTS:
Read Now, Pin for Later: