We had the pleasure of eating at Storybook Dining at Artist Point during our last Disney trip (SO SO GOOD, highly recommend!), and one of the amazing allergen friendly desserts they brought me was a delicious coconut based Chia Seed Pudding! I usually do not love foods with this texture, but it was SO good that I kept thinking about it from that meal on, haha! I tried reaching out to Disney to get the exact recipe, but sadly no dice! So I decided to try for myself. This is not as sweet at the Disney version, but I'm okay with that. I can just the sweetness depending on what I'm feeling that day!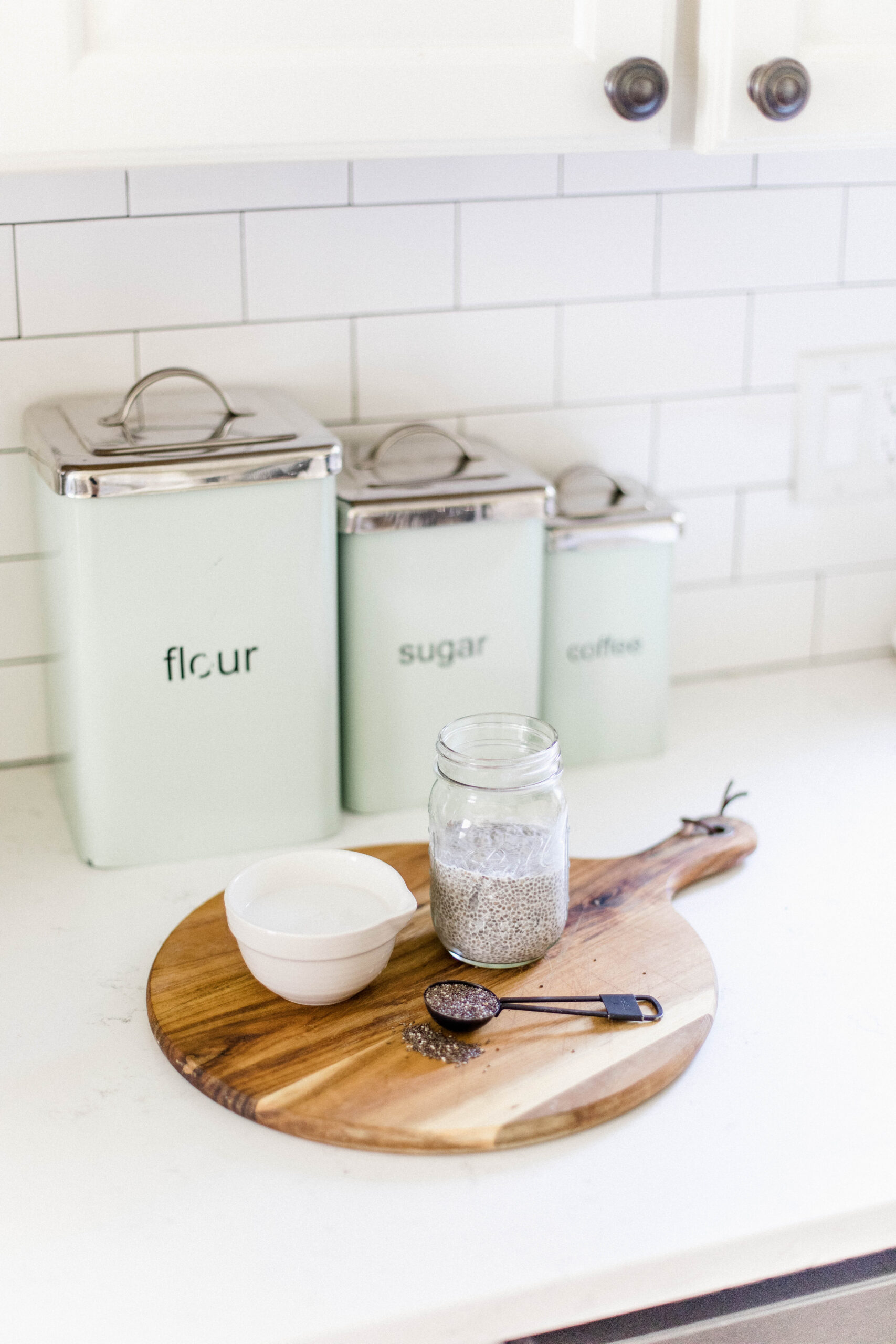 I found it was best to let this sit overnight, so prep it the night before to have in the morning! All you need is coconut milk (I used boxed coconut milk, I have a feeling canned coconut milk will make the consistency thicker. But since we can't go anywhere right now, I'm just using what I had!), chia seeds, maple syrup, and vanilla extract.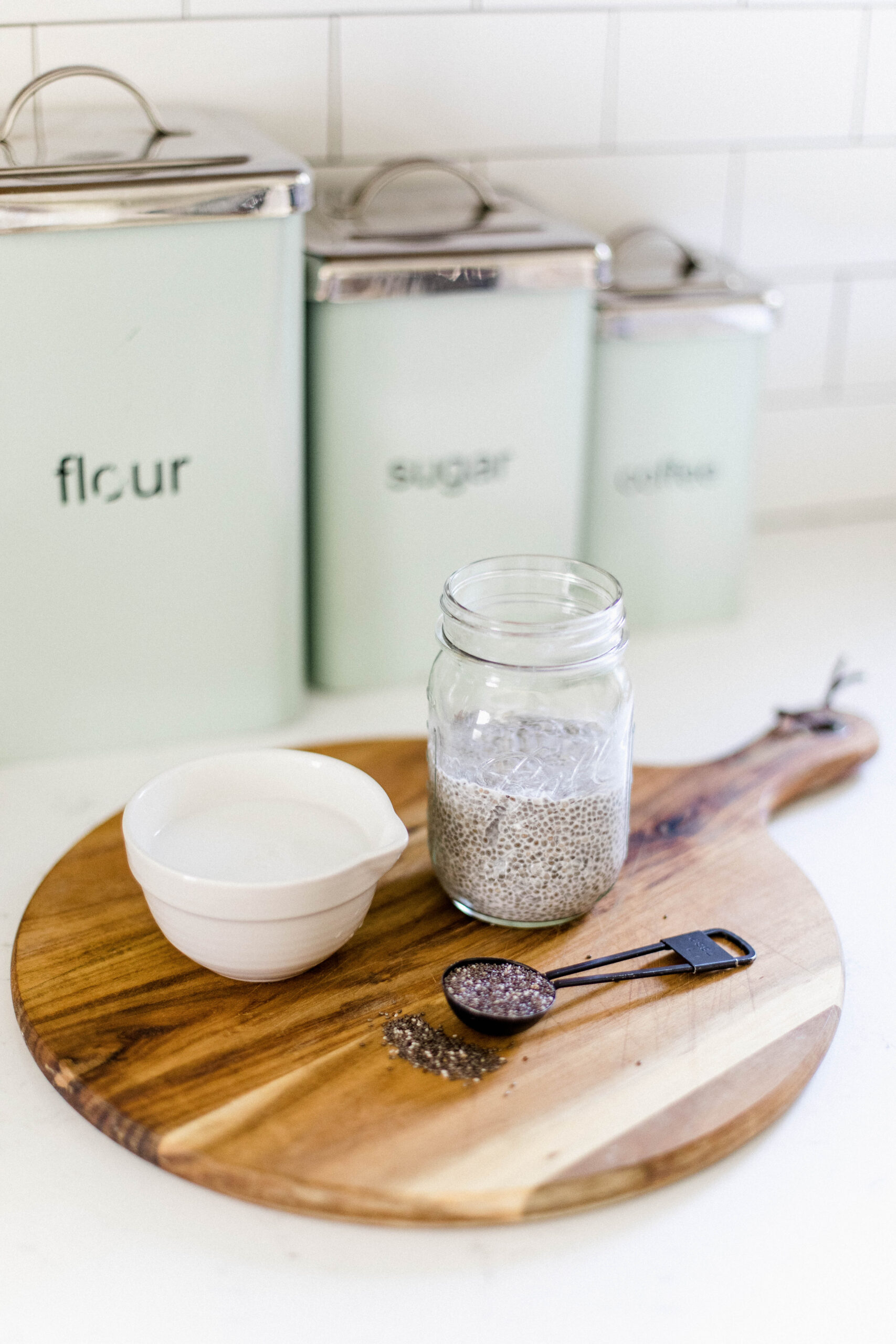 It's literally the easiest recipe ever. Place 1/4 cup chia seeds in a jar (I used a mason jar, but a glass works too!), add 1 cup of coconut milk (or another milk substitute), 2 TBSP maple syrup, and 1 tsp of vanilla extract. Mix it all together and let sit for about 15 minutes. Stir it up again (this step is NECESSARY), and then put it in the fridge, covered, overnight. That extra stir really helps blend things well!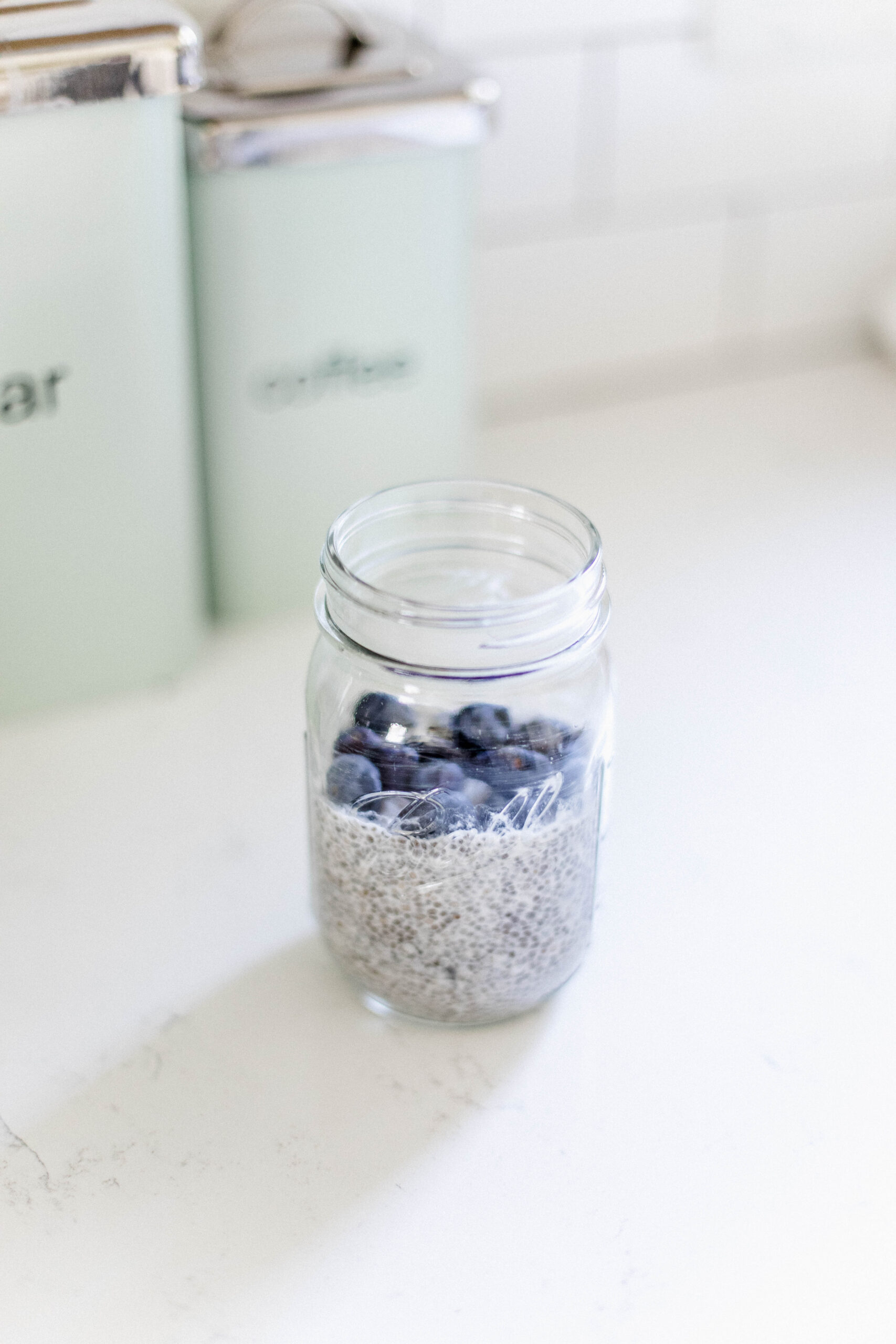 If it's not sweet enough for you in the morning, you can add a little sweetener of choice! I think it's delicious with fresh blueberries on top! It's a really great base to be topped with fruit and nuts! And while it's not the same as Disney, it will satisfy my craving for now! 🙂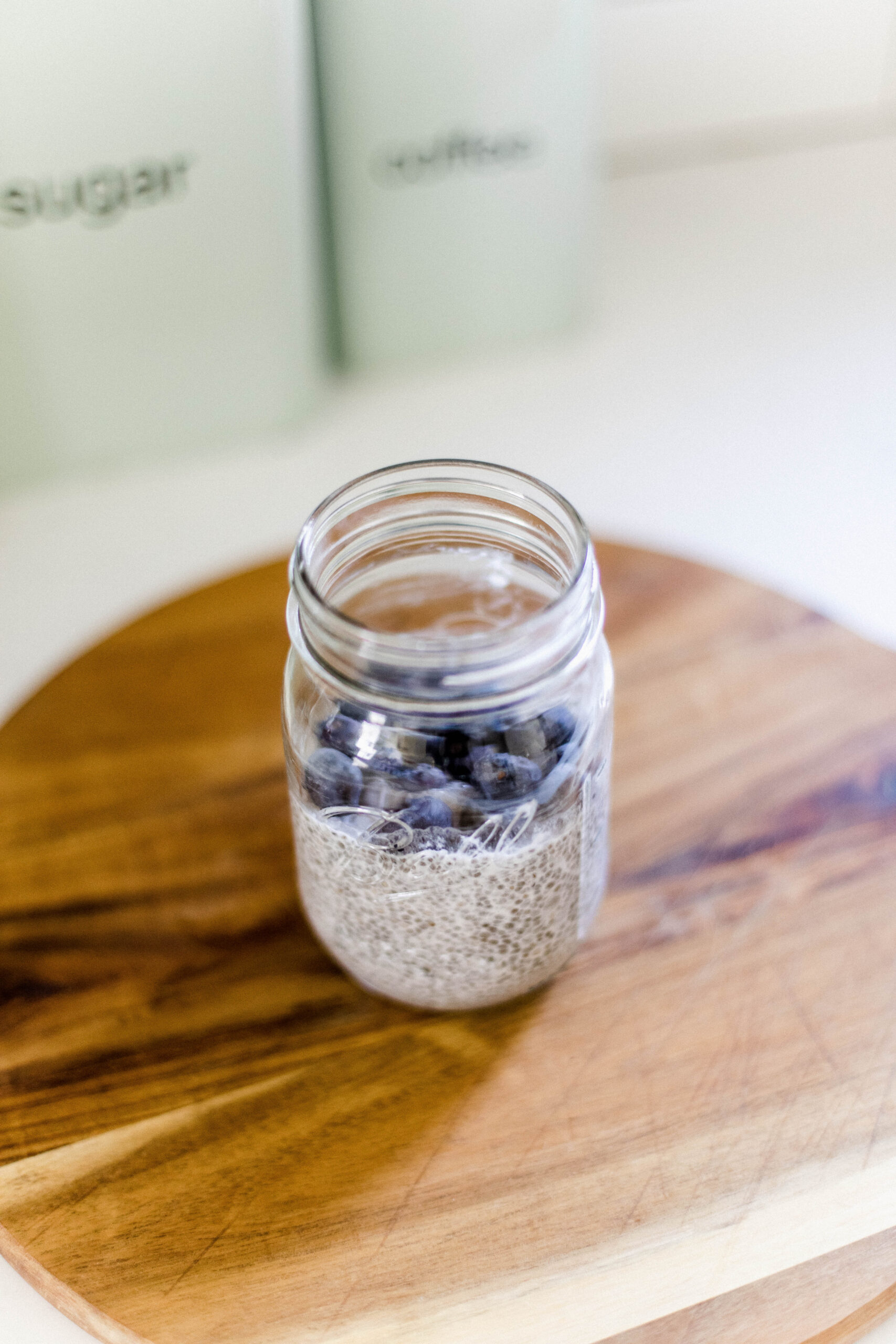 Chia Seed Pudding
2020-03-27 11:06:11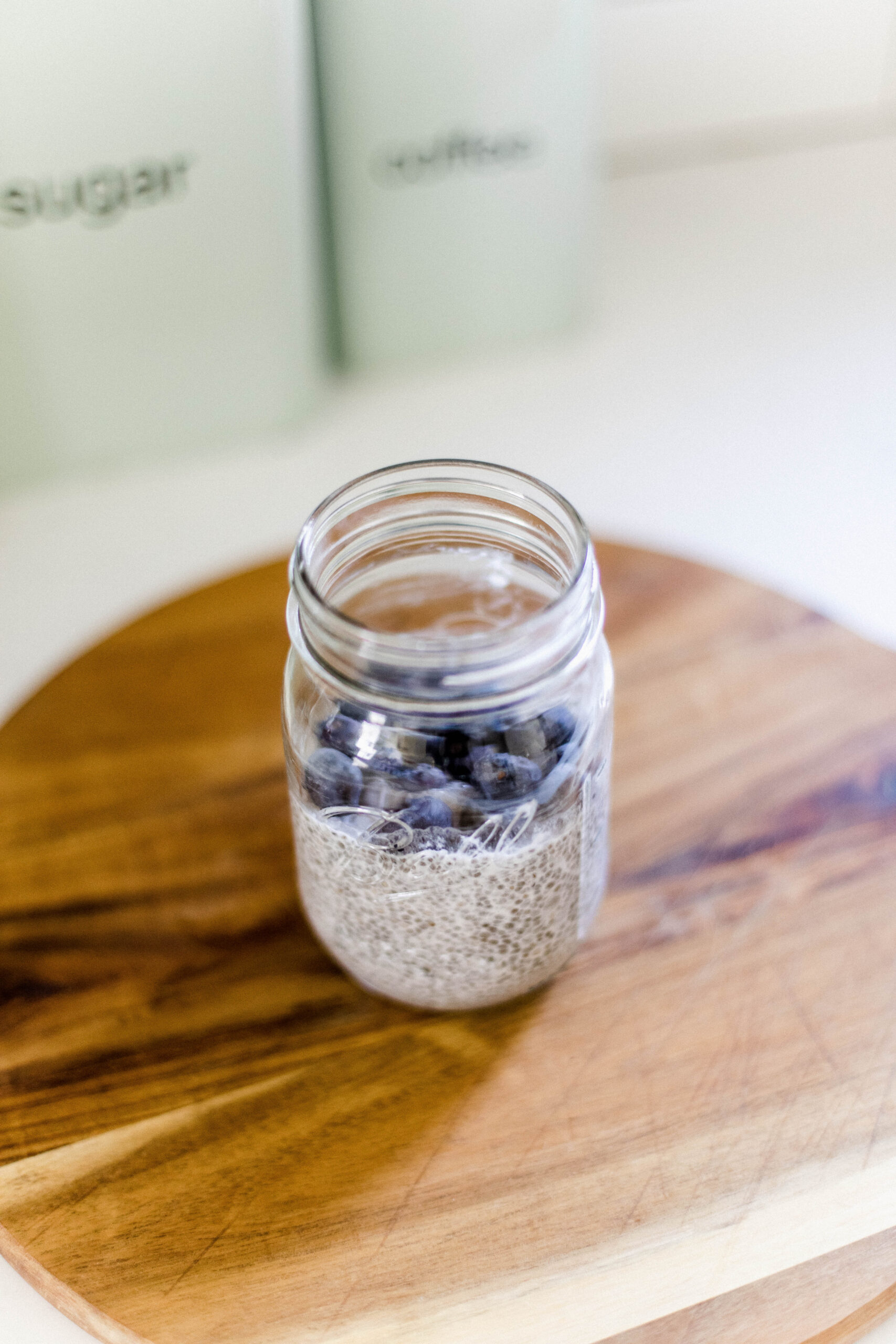 Serves 1
Ingredients
1 cup coconut milk (or milk of choice)
1/4 cup chia seeds
2 TBSP maple syrup
1 tsp vanilla extract
Instructions
Mix coconut milk, chia seeds, maple syrup, and vanilla extract in a glass or jar. Stir until well mixed.
Wait 15 minutes, then stir again.
Place the jar in the fridge and let it sit overnight.
The next morning, enjoy it topped with fresh fruit, nuts, or by itself! Add sweetener of choice if needed.
Lauren McBride https://laurenmcbrideblog.com/
READ NOW, PIN FOR LATER: