In preparation for the warm weather, I recently bought a few items to update the kids' closets! They outgrew all of their clothes from last year, so it's time for a few new things! I took advantage of a recent Old Navy sale, and found some really adorable items! I'm sharing some of them below with you!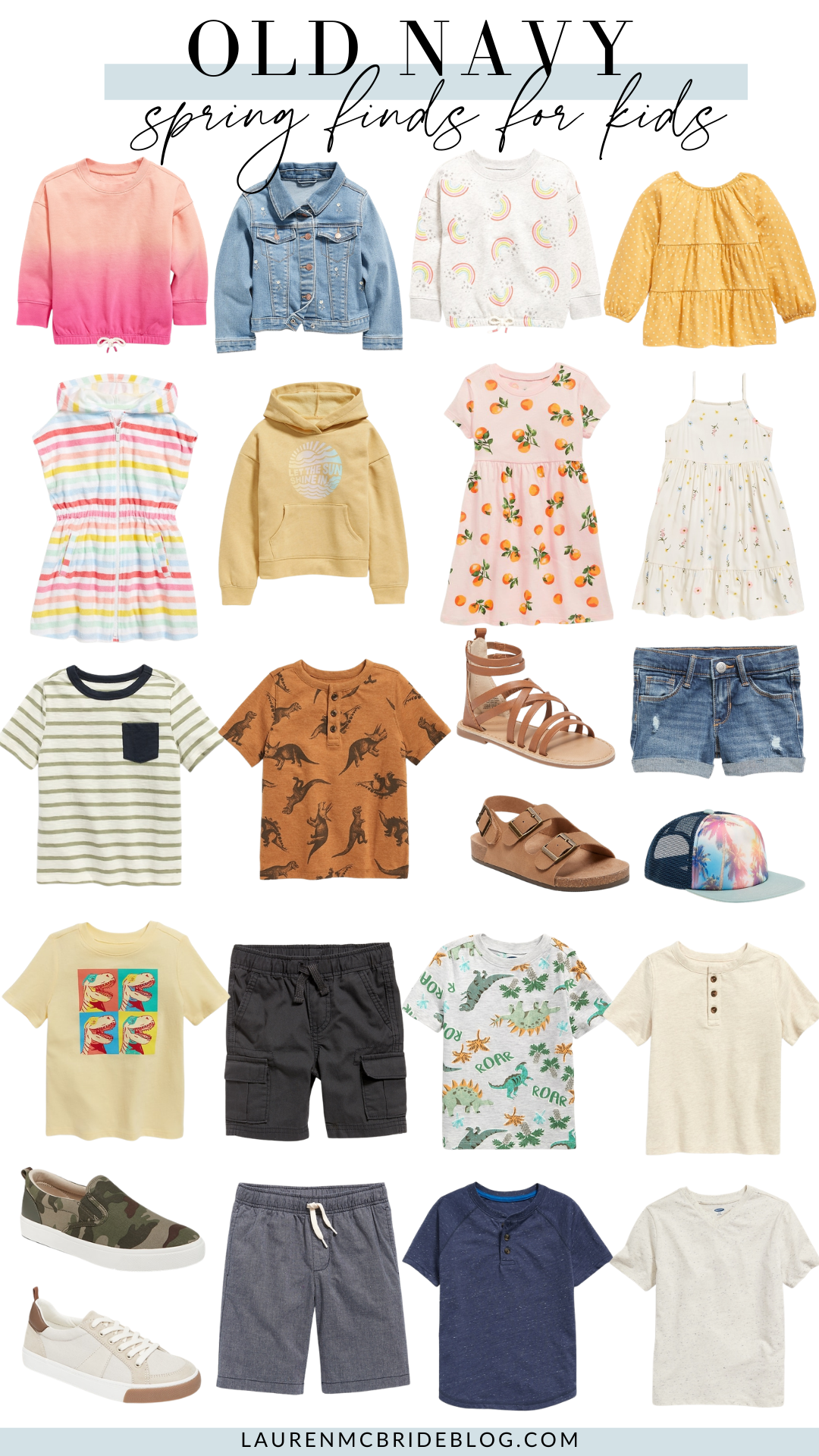 GIRLS: Pink Sweatshirt | Jean Jacket | Rainbow Sweatshirt | Yellow Top | Rainbow Romper | Sweatshirt | Dress | Cami Fit Dress | Jean Shorts | Sandals | LITTLE BOYS: Striped Tee | Brown Dino T-shirt | Sandals | Hat | Dino T-Shirt | Cargo Shorts | T-Shirt | Henley T-Shirt | BOYS: Camo Slip-on Shoes | Sneakers | Shorts | Blue Shirt | V-Neck Shirt
I can always count on Old Navy for great kids' clothes! They wash well, and I like that I can easily mix and match to make somewhat of a capsule wardrobe for the kids. I also like that they have slim and husky sizing for older kids. You can shop more items I have my eyes on below!
Shop my favorites