As a fitness enthusiast, I know how hard it can be to find the perfect workout outfit that is both stylish and comfortable. When it comes to working out, you want an outfit that provides you with the freedom to move and sweat, but you also want to feel confident and put-together. That's why I've compiled a list of my top 6 workout outfits that will not only keep you motivated but also have you looking your best during your workouts.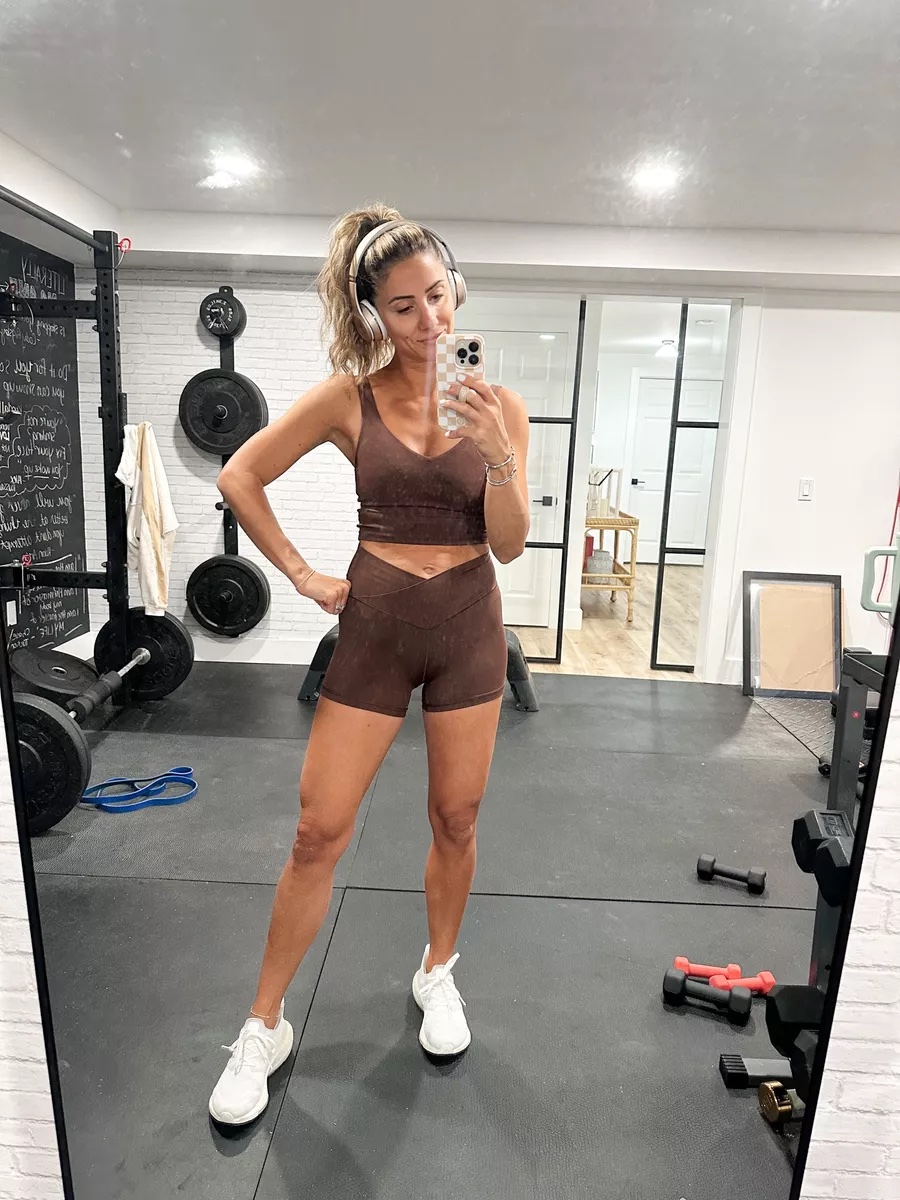 When it comes to workout outfits, you can never go wrong with a matching set. This brown matching set from Aerie is not only comfortable but also stylish. The bottoms feature a high-waisted crossover 3″ bike short, and the top is a low-key longline sports bra. And the best part? It's currently 25% off. If you're looking for a comfortable yet trendy way to elevate your workout, this outfit is perfect for you!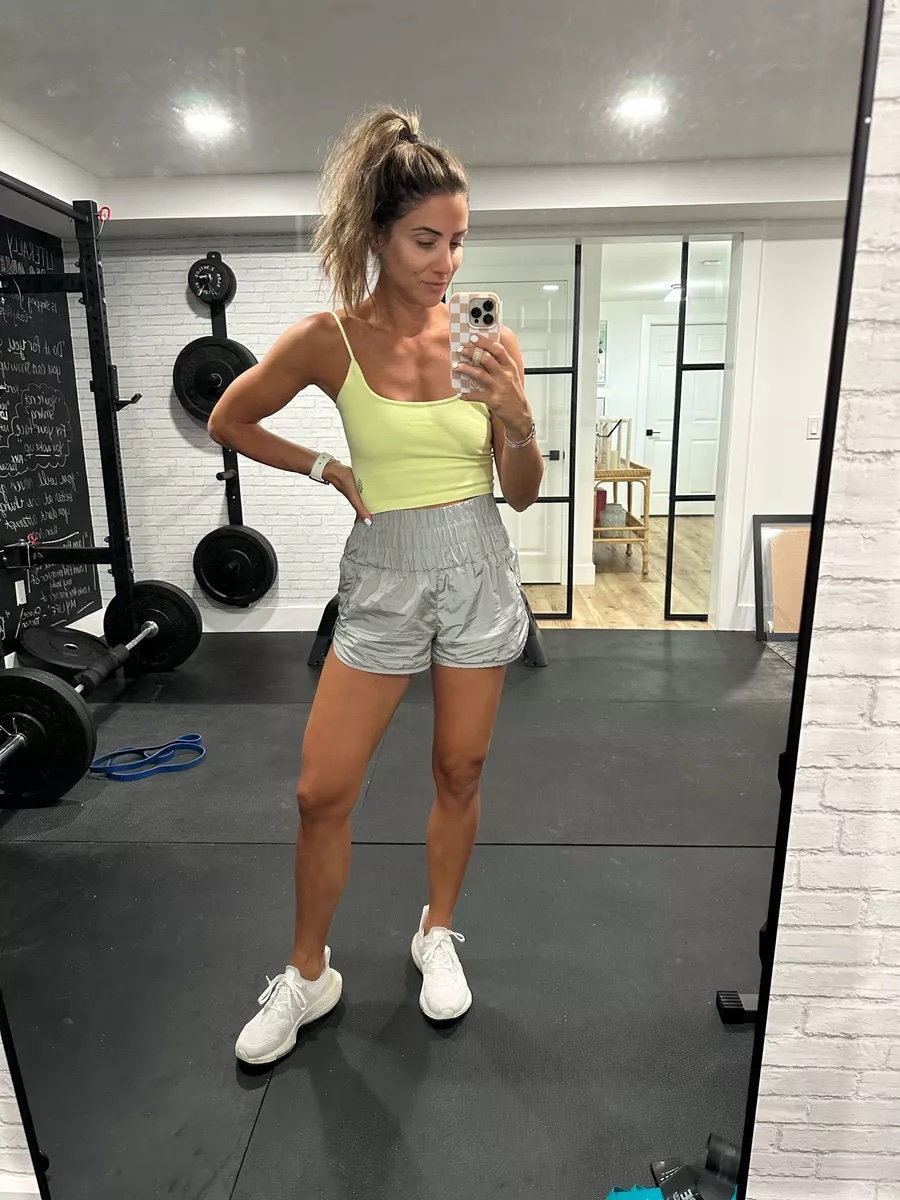 If you're a fan of Free People, you'll love this outfit. The top is the Tighten Up Low-Back Tank, and the bottoms are The Way Home Shorts. This look is effortless and simple, yet it still makes a statement. And the icing on the cake? You can always wear these pieces separately and create different workout outfits.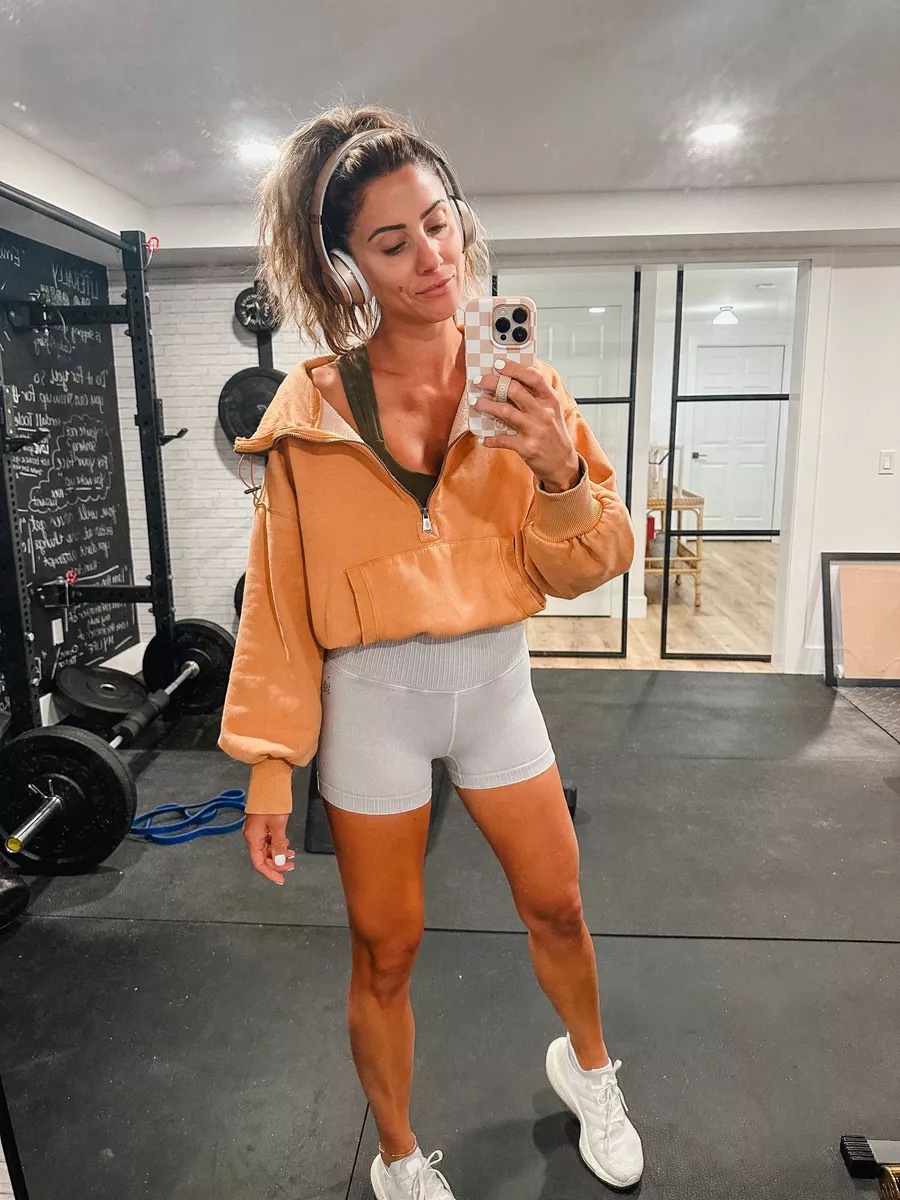 As the weather starts to cool down, it's essential to have layers for those chilly mornings. This outfit features Adidas Ultraboosts, Good Karma Running Shorts, On The Radar Bra, and a Shelter Hoodie. This outfit is not only practical but fashionable. The layers provide warmth, and the Shelter Hoodie add a pop of color that will elevate your look.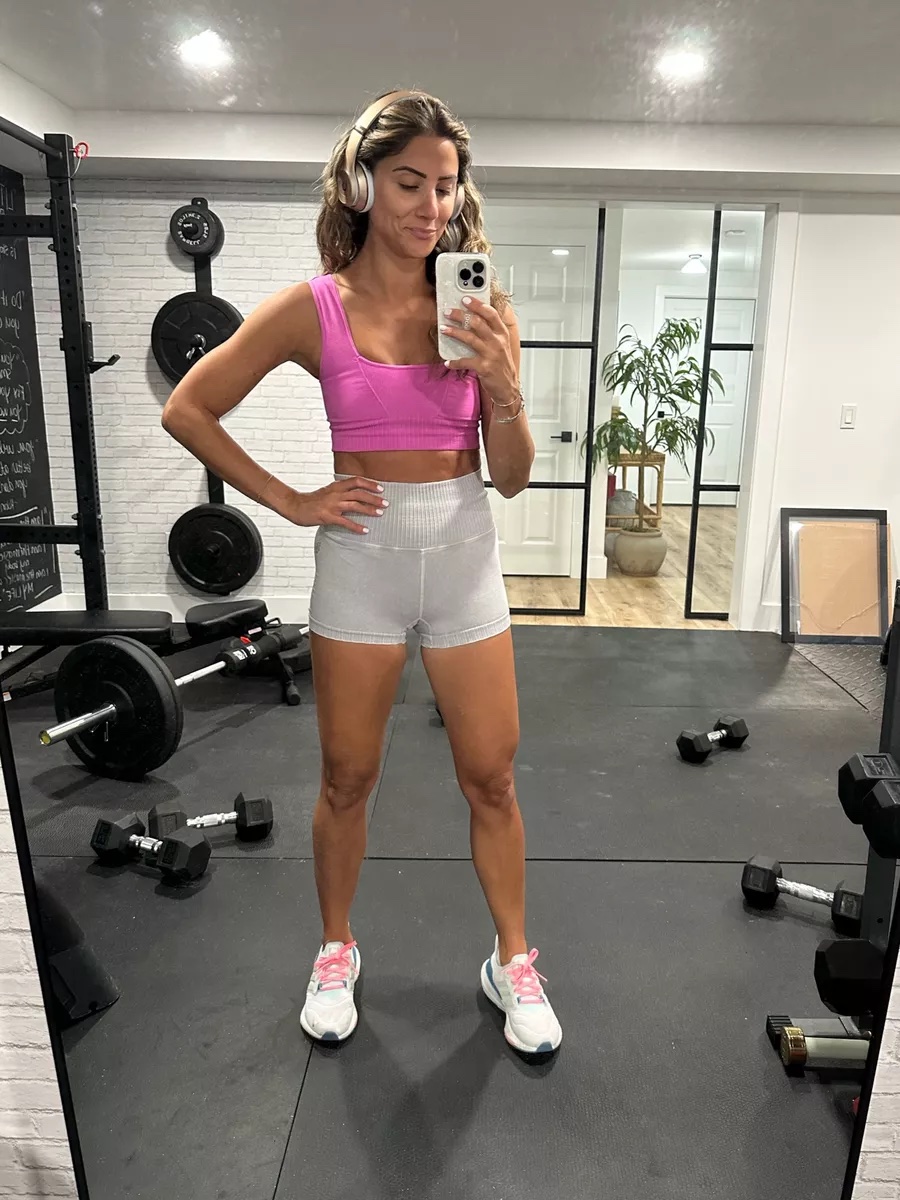 Who doesn't love a pop of color? This outfit features Adidas Ultraboosts, Good Karma Running Shorts, and a Good Karma Square-Neck Bra. The highlight of this outfit is the pop of pink from the sports bra! This outfit is perfect for those who want to have fun with their workout outfits.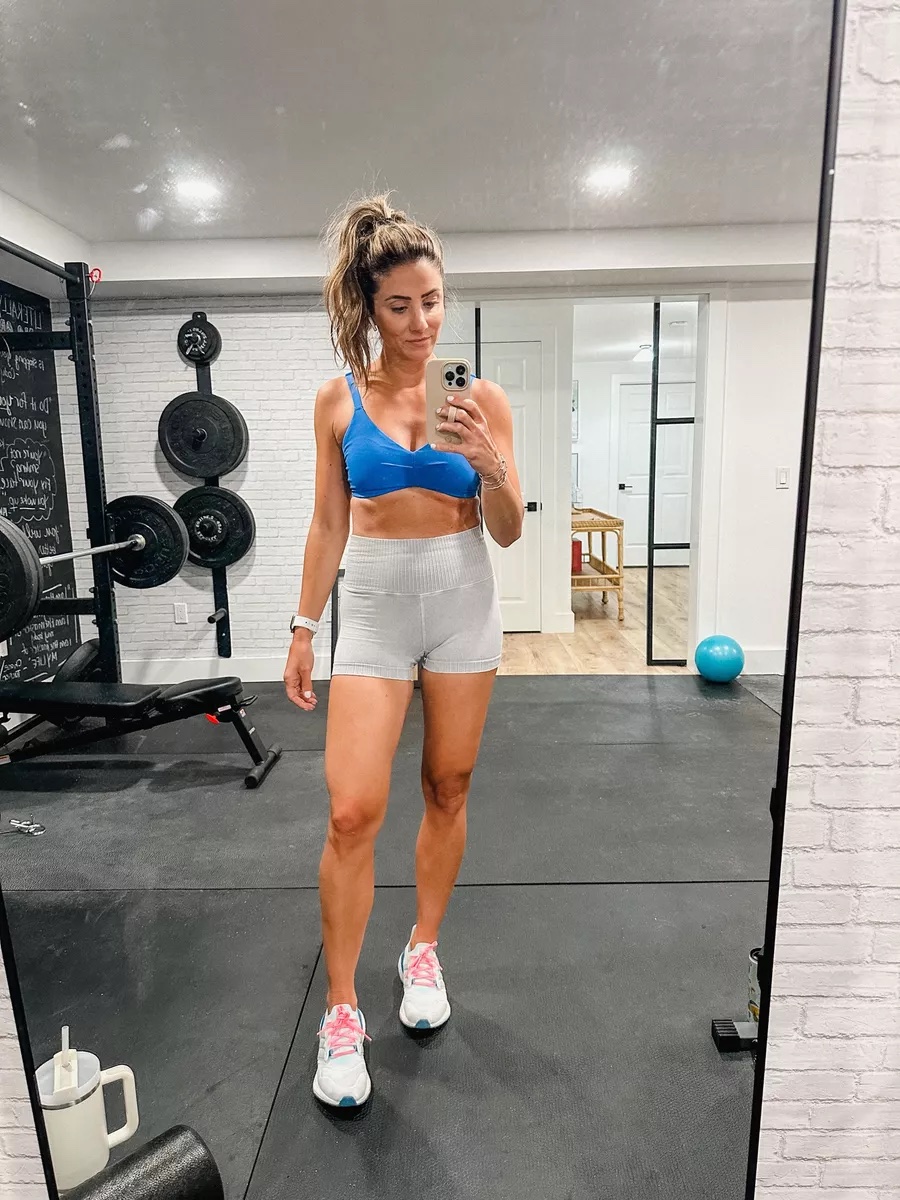 The Good Karma Running Shorts are worth the buy. They are comfortable, fashionable, and versatile. This outfit features OFFLINE By Aerie Real Me Xtra Curved Sports Bra, and of course, the Good Karma Running Shorts. The sports bra is currently 70% off, so it's the perfect time to snag it. This outfit is practical yet stylish and makes for an ideal workout outfit.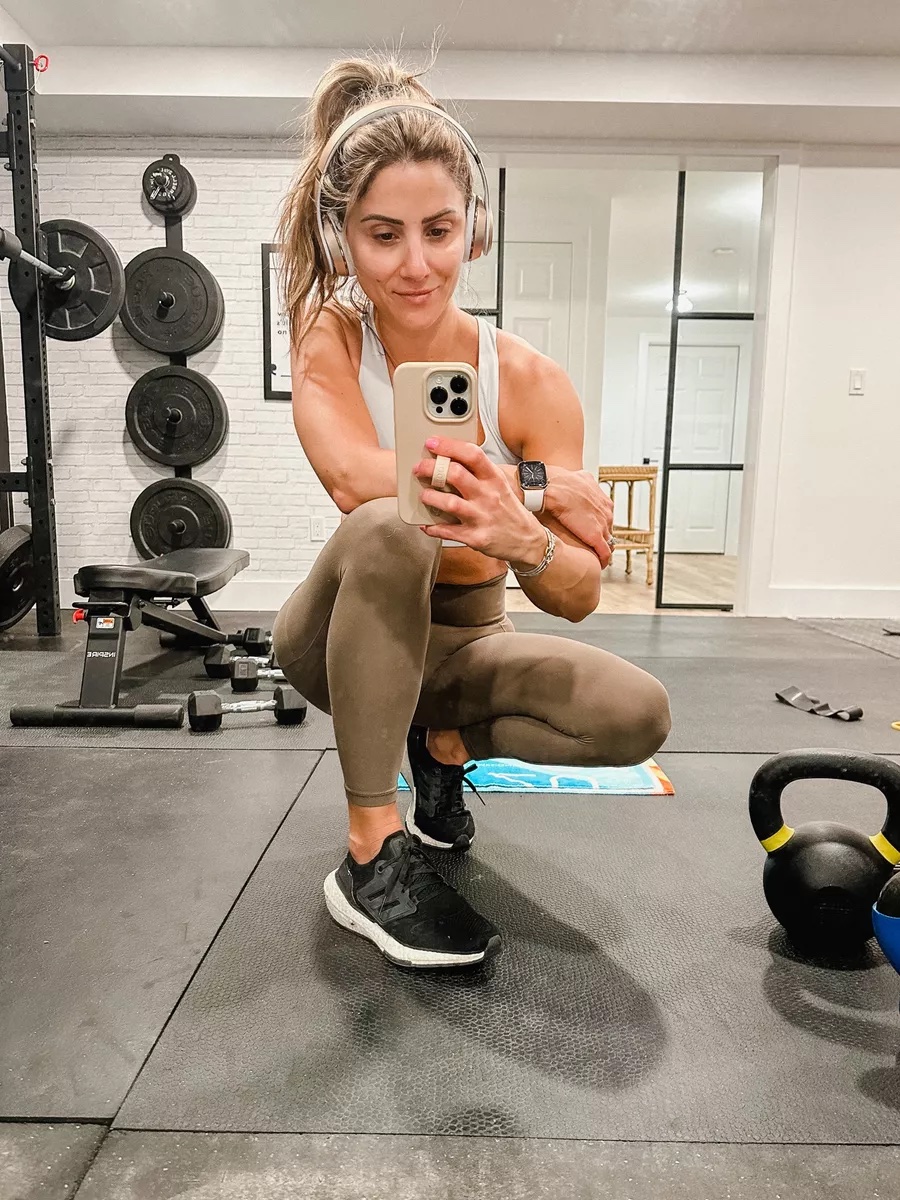 No workout outfit lookbook is complete without a pose to show off your favorite sneakers, and mine are the Adidas Ultraboosts. They are the perfect shoe for any workout, and they also add a fashionable touch to any outfit. You can wear them with any of the previous outfits or mix and match to create different looks.
Finding the perfect workout outfit can sometimes be a challenge, but it doesn't have to be. With these 6 outfit options, you're sure to find something that fits your style and needs. Remember, your workout outfits should be both comfortable and stylish. And with a little creativity, you can elevate your workout and turn heads while doing it!