Who says you need to dress up when dropping your kids off at school? I'm all about casual drop off attire, and I'm here to share some easy looks that will have you feeling comfortable and put together. Whether you prefer leggings and an oversized tee or want to dress up just a little, I've got you covered. No need to sacrifice comfort for style – these looks are both easy and comfortable. But no pressure! Leggings and an oversized tee never fail either! Chances are, if I have no where to be after drop off, that's what you'll find me in!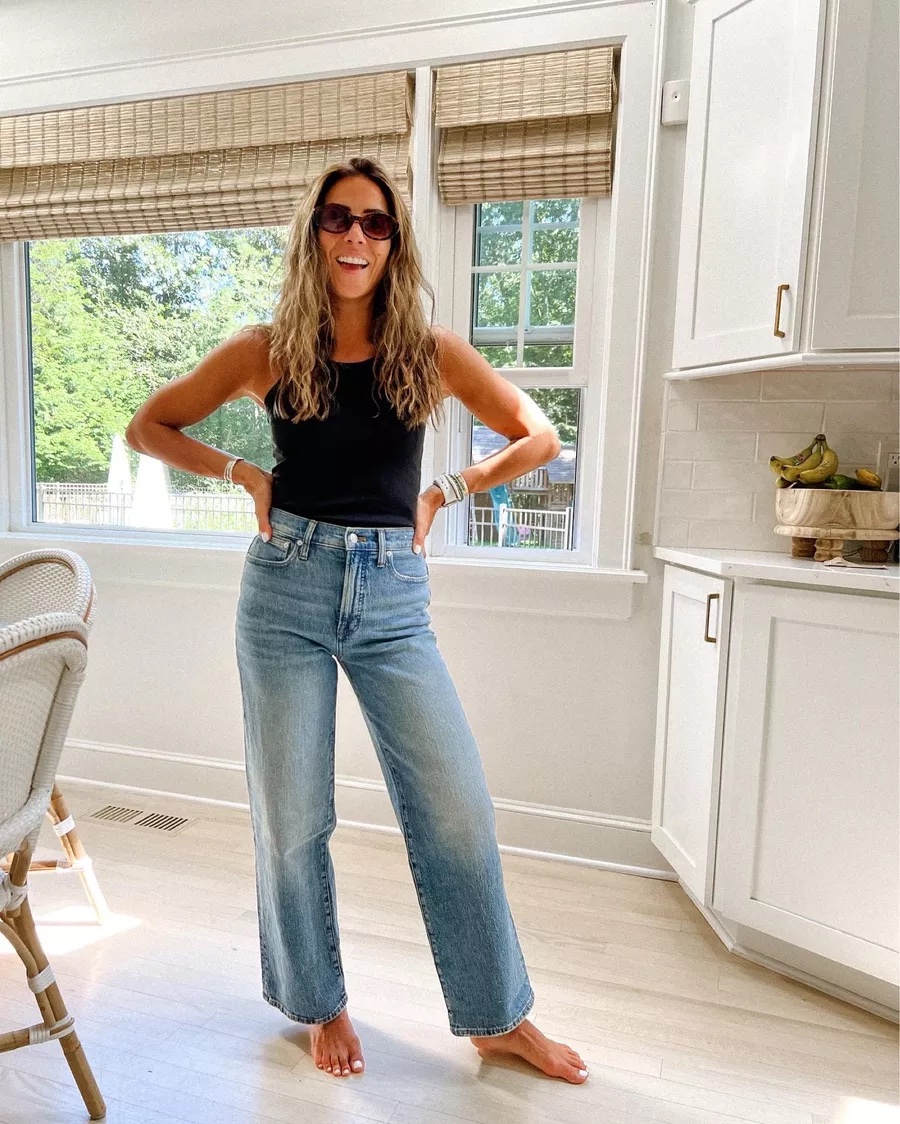 If you're running errands after dropping the kids off, you might* want to wear something a little fancier than your PJs. That's where this look comes in. Swap the PJs for comfy jeans and pair them with a ribbed tank for an easy, put-together look. It's comfortable enough for running errands but still looks stylish. But trust me, most mornings you will not find me in jeans.
*or you might not…no shame either way.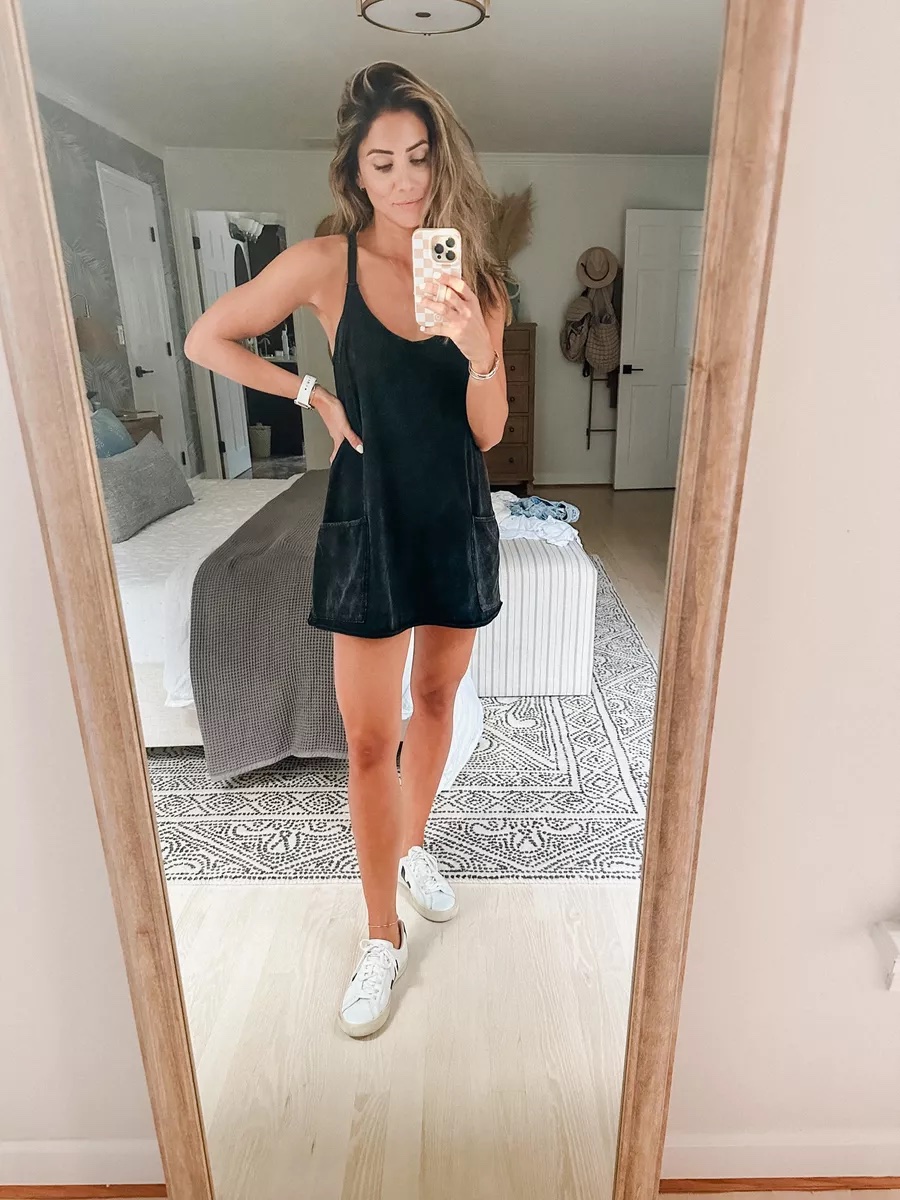 I know I promised casual, but trust me – this dress is so comfortable, I already bought a second one. Pair it with some comfy tennis shoes and you have an elevated look that's just as easy to wear as your favorite sweats. It's perfect for those days when you want to dress up just a little without sacrificing comfort.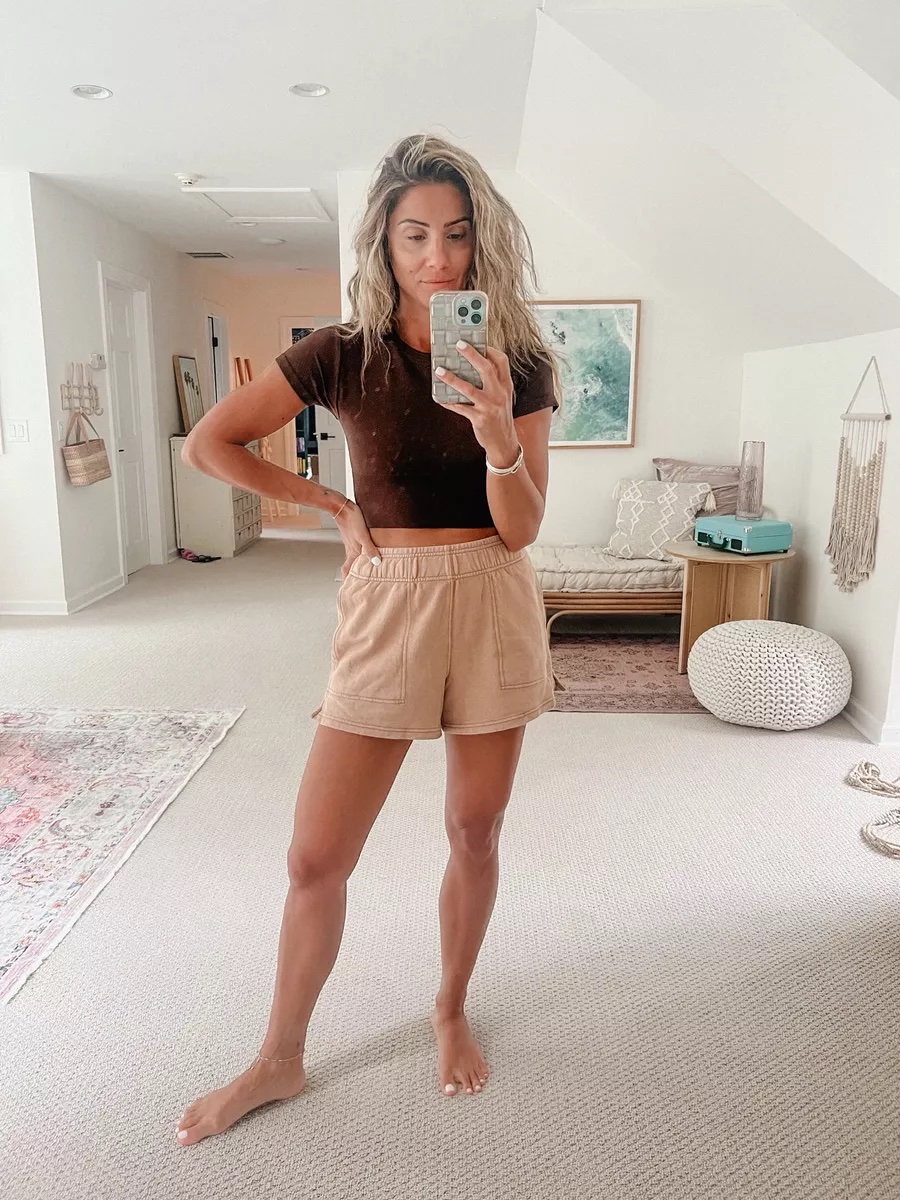 Ok jeans? A dress? If you're here for the comfy basics, this one's for you! This cute and comfortable set from Aerie is perfect for those who want to keep it simple. It's a great alternative to your usual leggings and oversized tee. Plus, it's comfy enough for a day full of errands or doing chores around the house.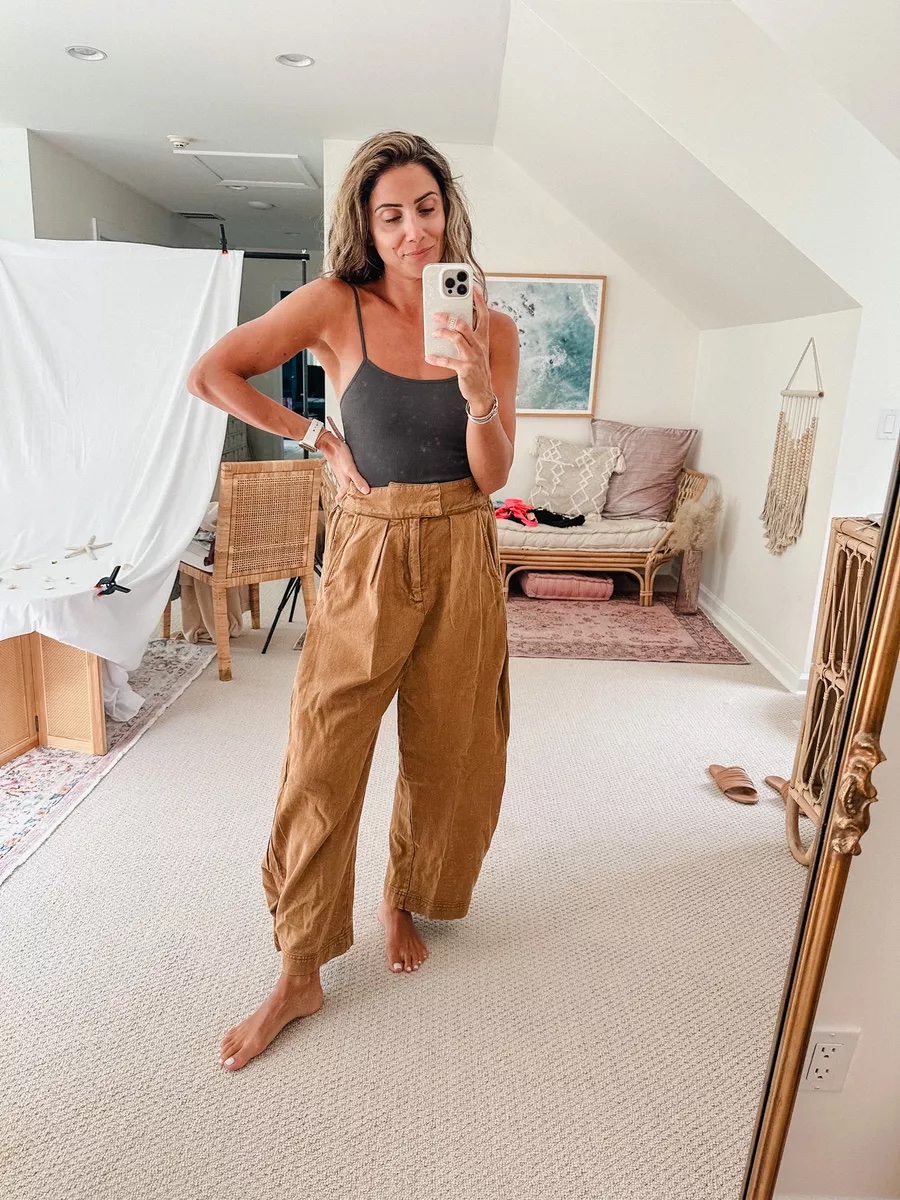 Who says sweatpants have to look like sweatpants? These loose-fitting pants from Free People are just as comfortable, but offer a more elevated look. They're made with breathable material, so you won't overheat on those warmer days. The best part? They're loose-fitting, which means you'll be comfortable all day long.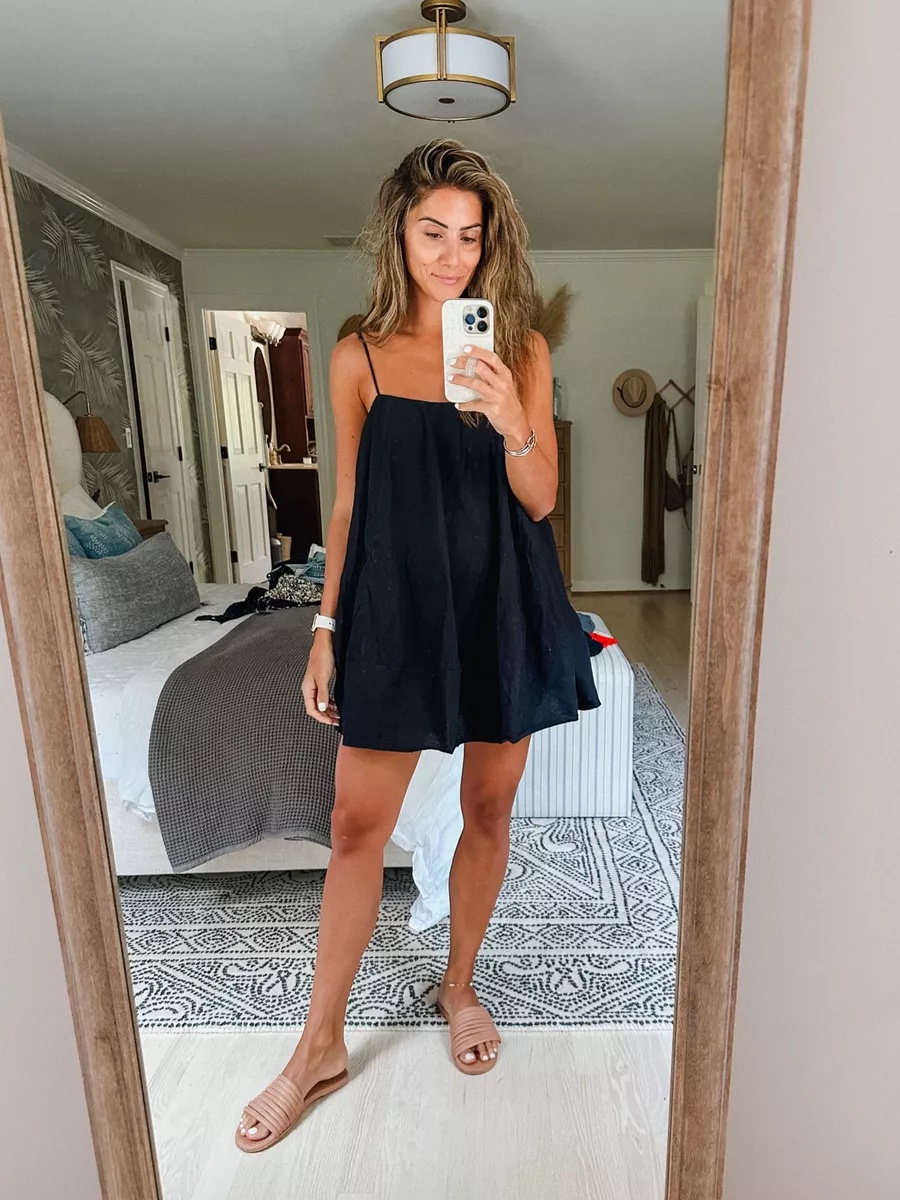 Dresses are a great secret weapon when it comes to easy looks. Think about it, it's just one item of clothing and you already have a full outfit! This little black dress is super flattering and cute, and gives off a fancy vibe without too much effort. The best part? You can dress it up or down, depending on the occasion. Pair it with sneakers for a casual look or dress it up with some sandals!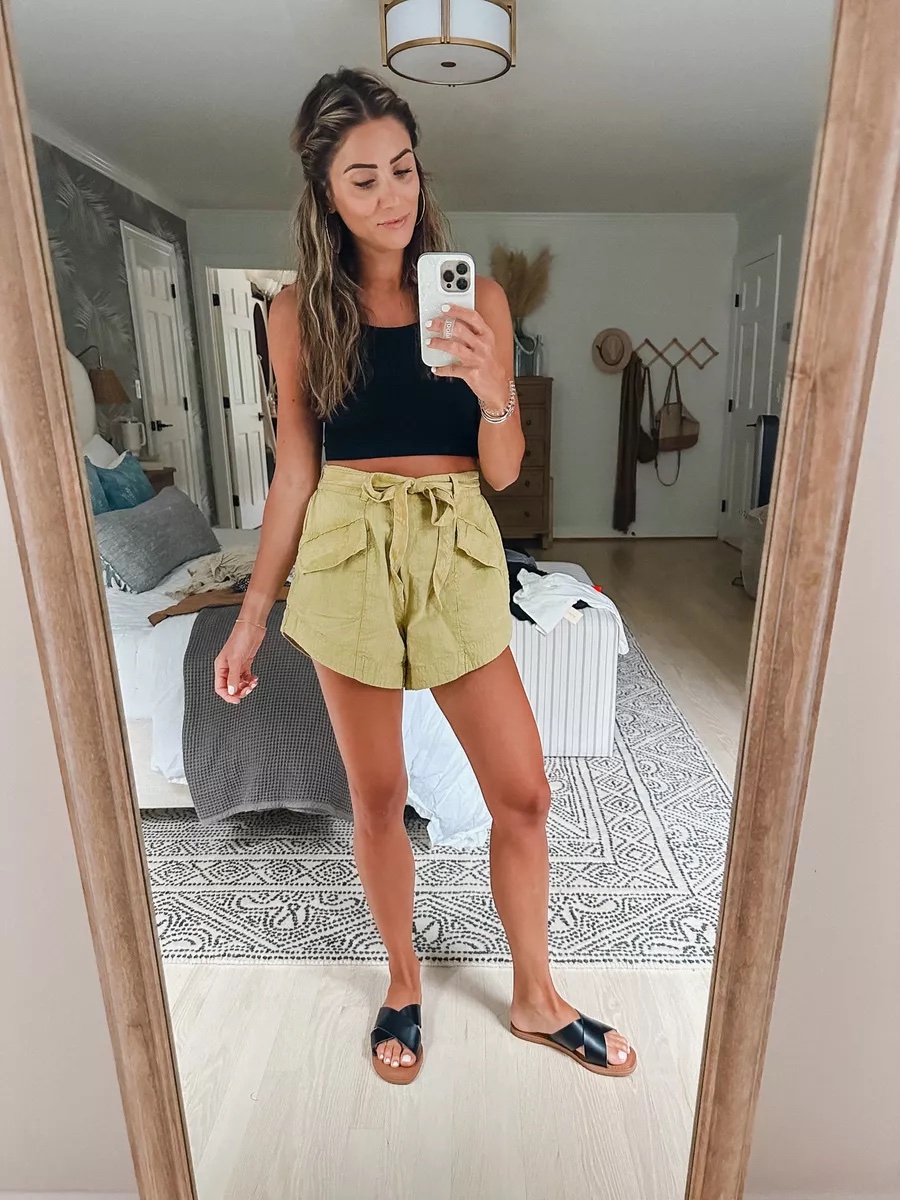 If you have some fun plans after drop-off, try this look on for size. It's both comfy and cute, which means you can enjoy brunch or run errands in style. Swap out the shorts for some loose trousers (like the Free People ones from a few looks back) when the weather gets cooler!
Casual drop off attire doesn't have to mean sacrificing style for comfort. These easy looks for the school year are both comfortable and put-together, meaning you can have the best of both worlds. From elevated sweatpants to cute and comfy sets, there's something for everyone. So, go ahead and rock that oversized tee if that's what makes you happy, but if you want to feel just a little more put together, these looks are definitely worth trying. But trust me, most days you'll see me rocking leggings and a band tee. No shame in either game 😜