With the dawn of a new school year comes new responsibilities for my kids. In an effort to give them a space where they can unwind and recharge after their day, I'm embarking on a project to give their rooms a much-needed facelift. Starting with my oldest, I'm going to transform his room into a personalized haven that reflects his interests and personality. As a huge baseball fan, we're going all-out with baseball-themed decor! Here's how we're starting: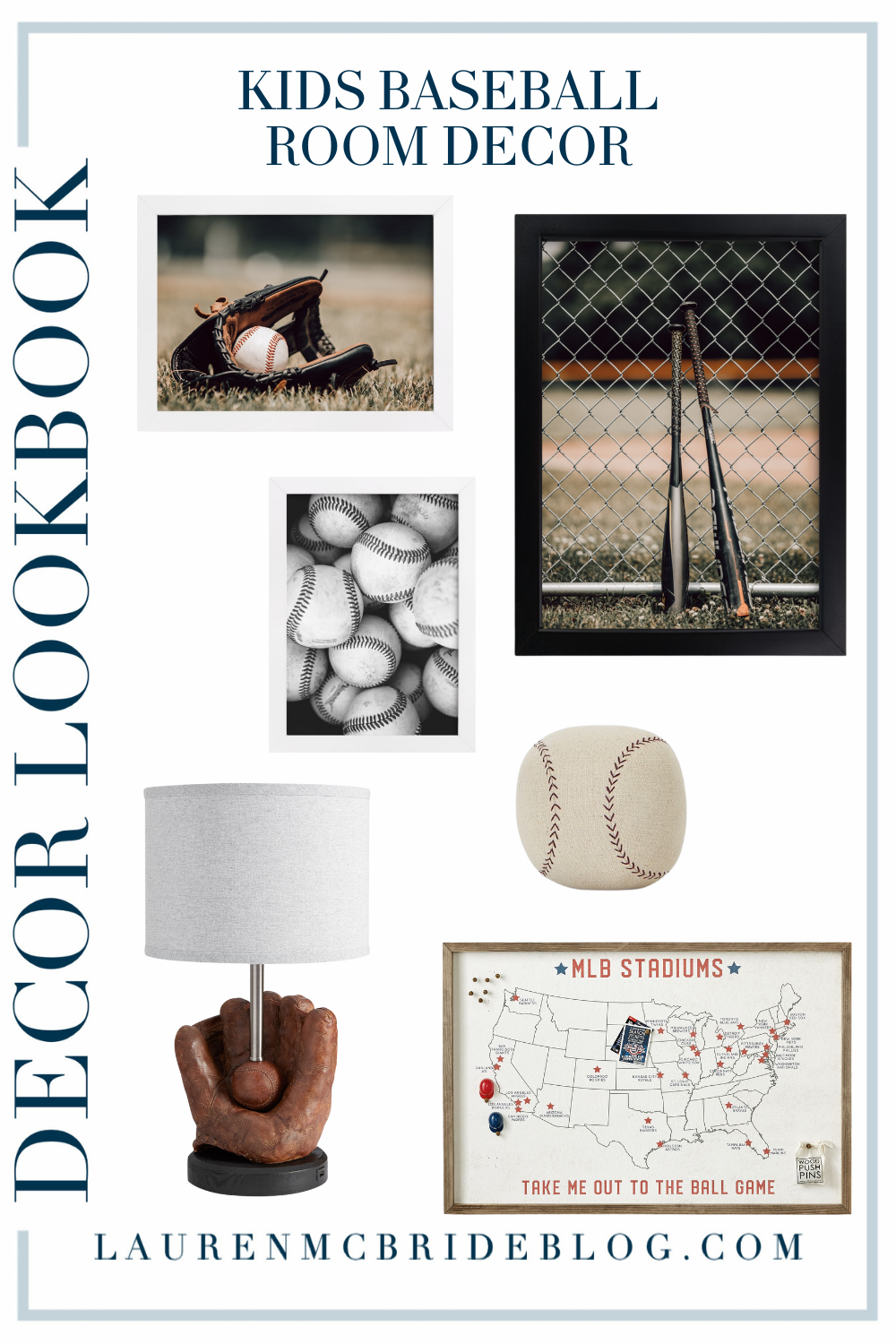 To make the room functional and fun, I started browsing through Pottery Barn Kids for some baseball-inspired finds. The first thing that caught my eye was the MLB Pinboard. This versatile decor item serves a dual purpose- it's both a pinboard where my son can pin up his favorite baseball memorabilia, as well as a wall decor item featuring a map of all the Major League Baseball stadiums. Talk about eye-catching and practical!
Next, I found this awesome baseball throw pillow, also from PBKids. Not only does it add some dimension to the room, but it's also a reminder of my son's passion for baseball. I'm all for incorporating decor items that reflect my kids' interests- it not only elevates the room's design but also makes them feel seen and heard!
From PBKids, I ventured over to PBTeen. There, I found the lamp of all lamps– it's a vintage baseball mitt with a lamp attached to it! It's a great way to add some character to the room while also providing additional lighting for homework sessions. The built-in USB outlet is a bonus, making it super easy for my son to charge his Apple Watch!
Lastly, I headed to Minted for some unique art prints. I love shopping on sites like Minted or Society6 for one-of-a-kind prints that I can pair with affordable frames from places like Target or Marshalls. We found three prints that I think will thrill my son- one of some baseball bats, another of a baseball glove, and a third showcasing some used baseballs. When paired with a simple frame, they'll add some much-needed personality to his room.
Creating a room makeover for my oldest is a fun project that I'm excited to see come to fruition. So far, we've incorporated practical decor and fun accents that reflect my son's passion for baseball. I can't wait to see how it all comes together and the look on my son's face when it's done! If you're considering making over your kids' rooms, my advice is to start with items that are functional but also spark joy for your kids. By incorporating unique decor items that represent their interests, you'll create a room that feels personalized and special for them. This is just the beginning to keep following for updates!