Thank you to Minted for sponsoring today's post! As always, all thoughts and opinions are my own.
We have professional family photos taken every year. It's something very important to me because I cherish those photos so much! I use them for family photos around the house, and our holiday cards as well. Today I'm sharing some Tips for Taking Family Holiday Photos with you, including our holiday card for the 2019 season with Minted!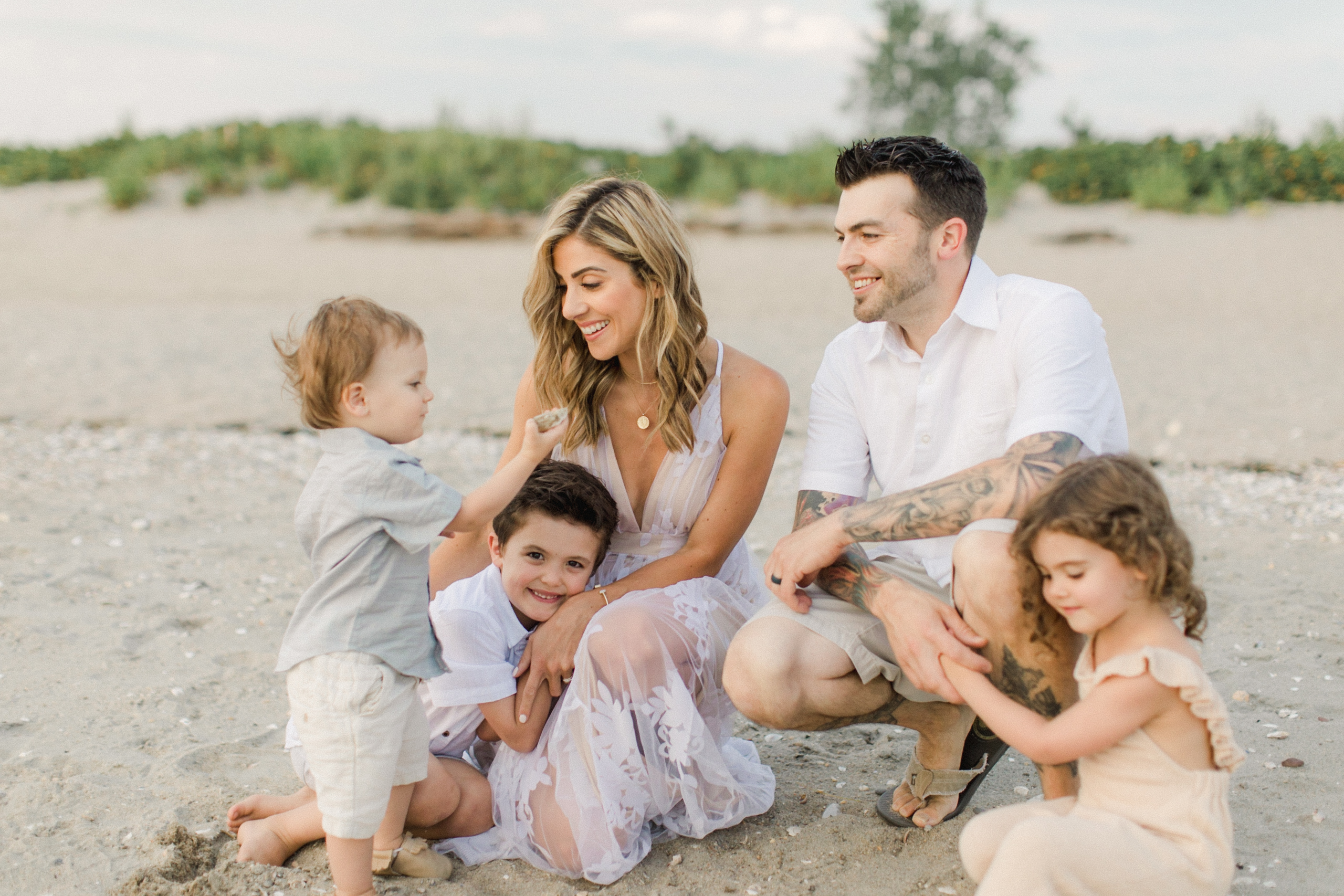 1 // Hire a professional, or ask a friend!
I prefer to hire a photographer friend because with three small kiddos, it can be hard to get a photo of all of us in one shot! I'd much rather have someone else do that work instead of trying to wrangle everyone and use my camera with a tripod. If hiring out isn't in the budget, ask a friend to snap some photos for you! Mobile phones are so advanced these days, and I can get a pretty fantastic photo with just my iPhone! Mobile presets or some simple editing can adjust the lighting in the photo a bit. I love using Lightroom (they have a mobile app!).

2 // Coordinate outfits.
Coordinating outfits is important! You don't need everyone to be dressed up super fancy, but coordinating colors makes everything appear much more thought out and put together. Personally, I like to choose what I'm wearing first and build the rest of the families outfits off of that. I like have everyone's outfit colors compliment each other. Also, you can never go wrong with white and khaki!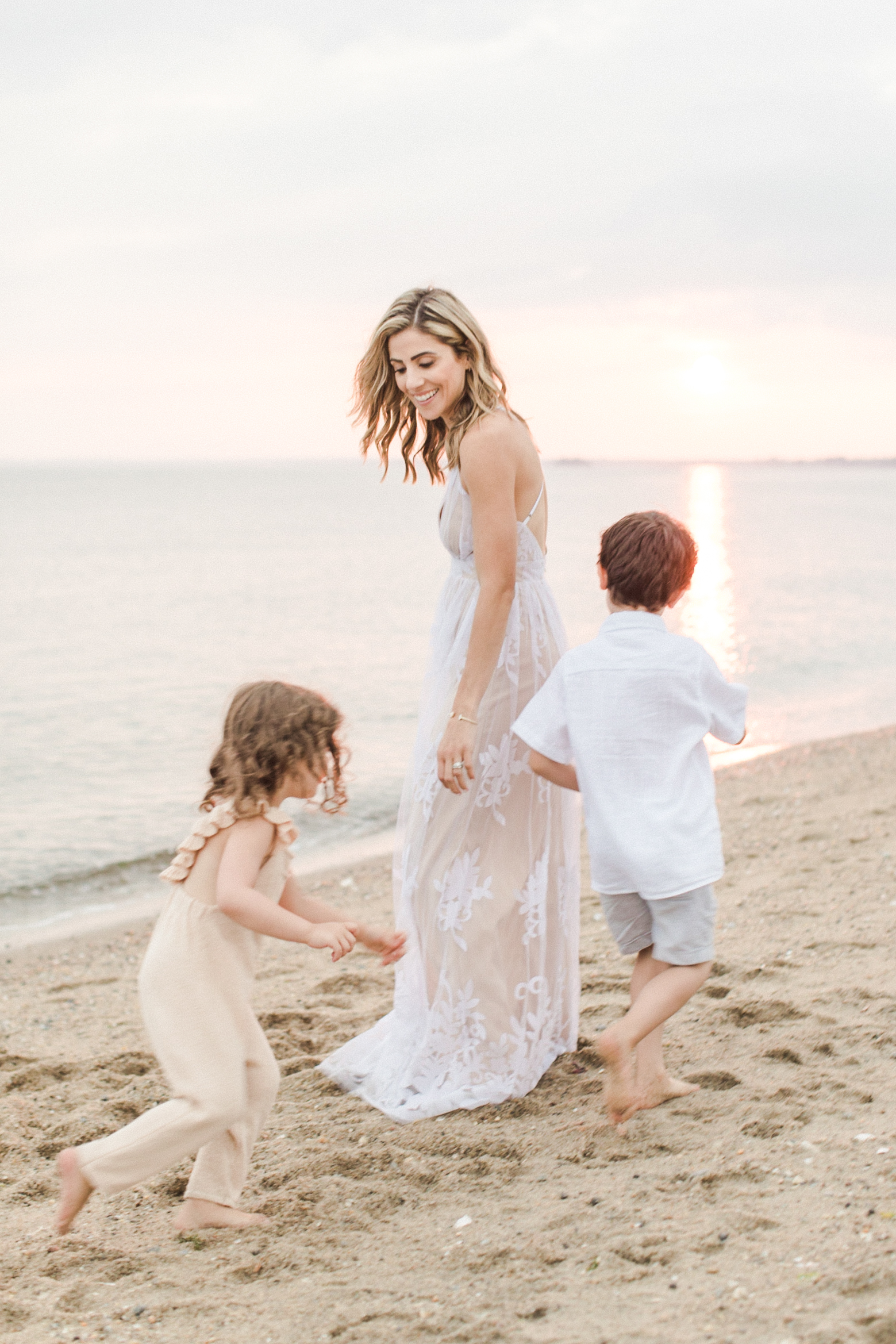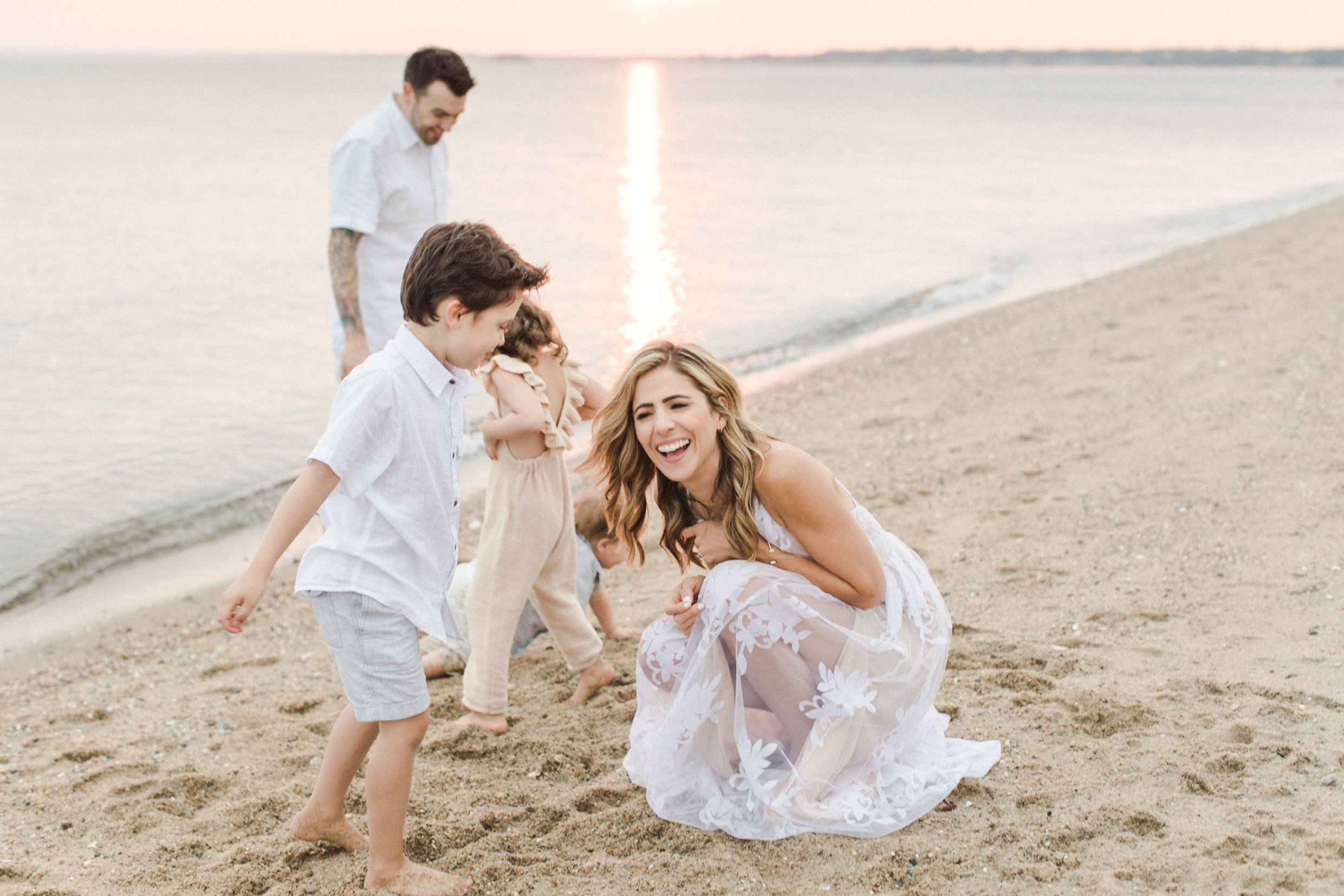 3 // Have low expectations.
This is important for all family photo shoots. I never have high expectations of every looking at the camera at the same time. If it works out that way, great! But I'm never forceful of the situation and I don't expect my children to be acting a certain way (standing still, smiling, etc). I actually prefer more candid moments than posed ones, so this works out well! I feel if you going into the shoot expecting everyone to stand and say cheese, especially if you have young children, you're bound to be disappointed! Be yourselves, enjoy the shoot, and have fun! I promise your photos will turn out great even if no one is looking!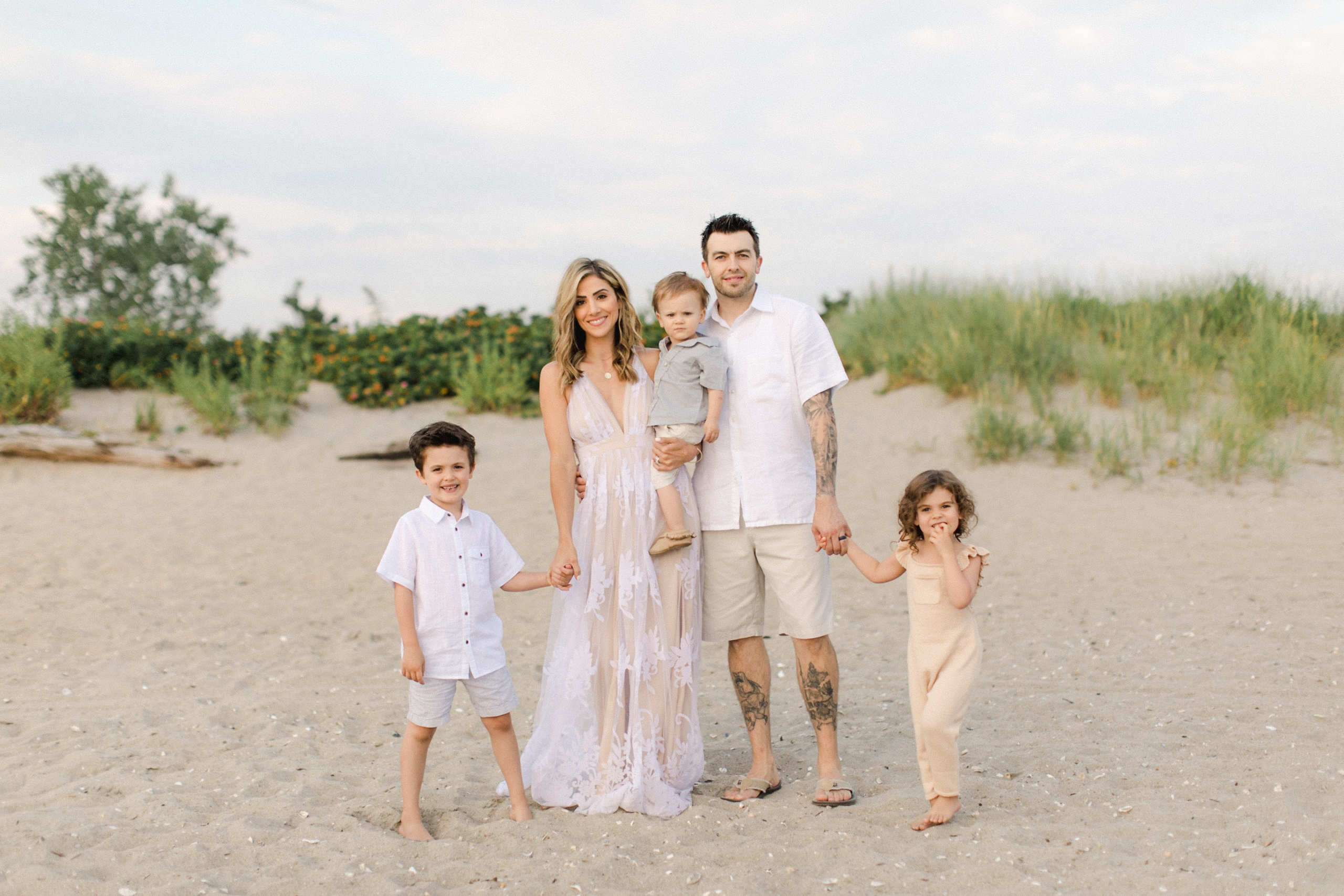 We use Minted for our cards every year because they make it a BREEZE. I like quick and easy, and Minted takes the work out of the entire process for me. They have a variety of holiday card options featuring luxe details like letterpress or pre-lined envelopes in a variety of colors. They also offer a concierge address book service with free address collection and printing! This might be my favorite feature. I save all of our loved ones' addresses to my Minted address book and can have the envelopes printed with the click of a button! They also offer personalized stamps delivered to your door! So really, all thats involved is designing the actual card – Minted does the rest for you!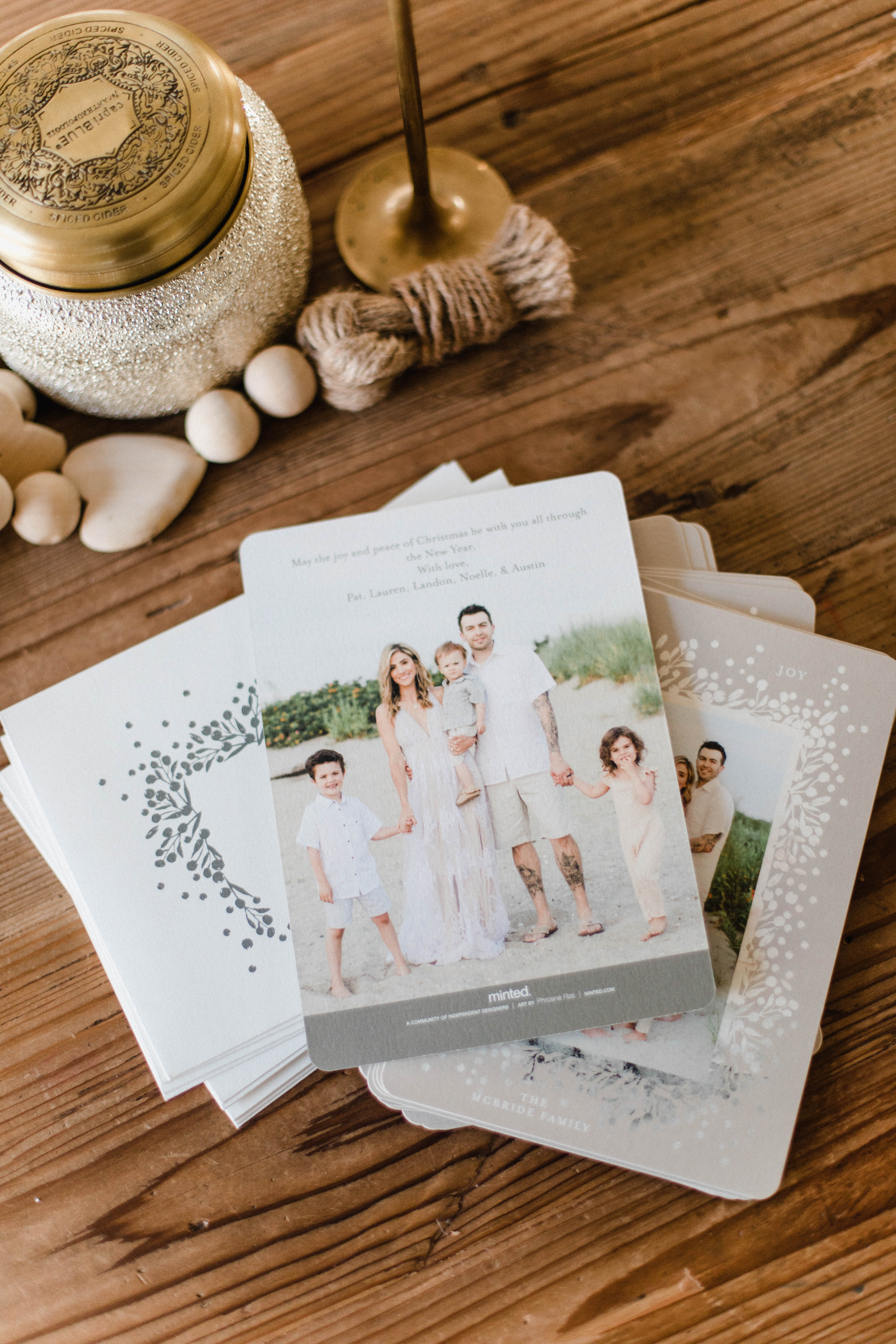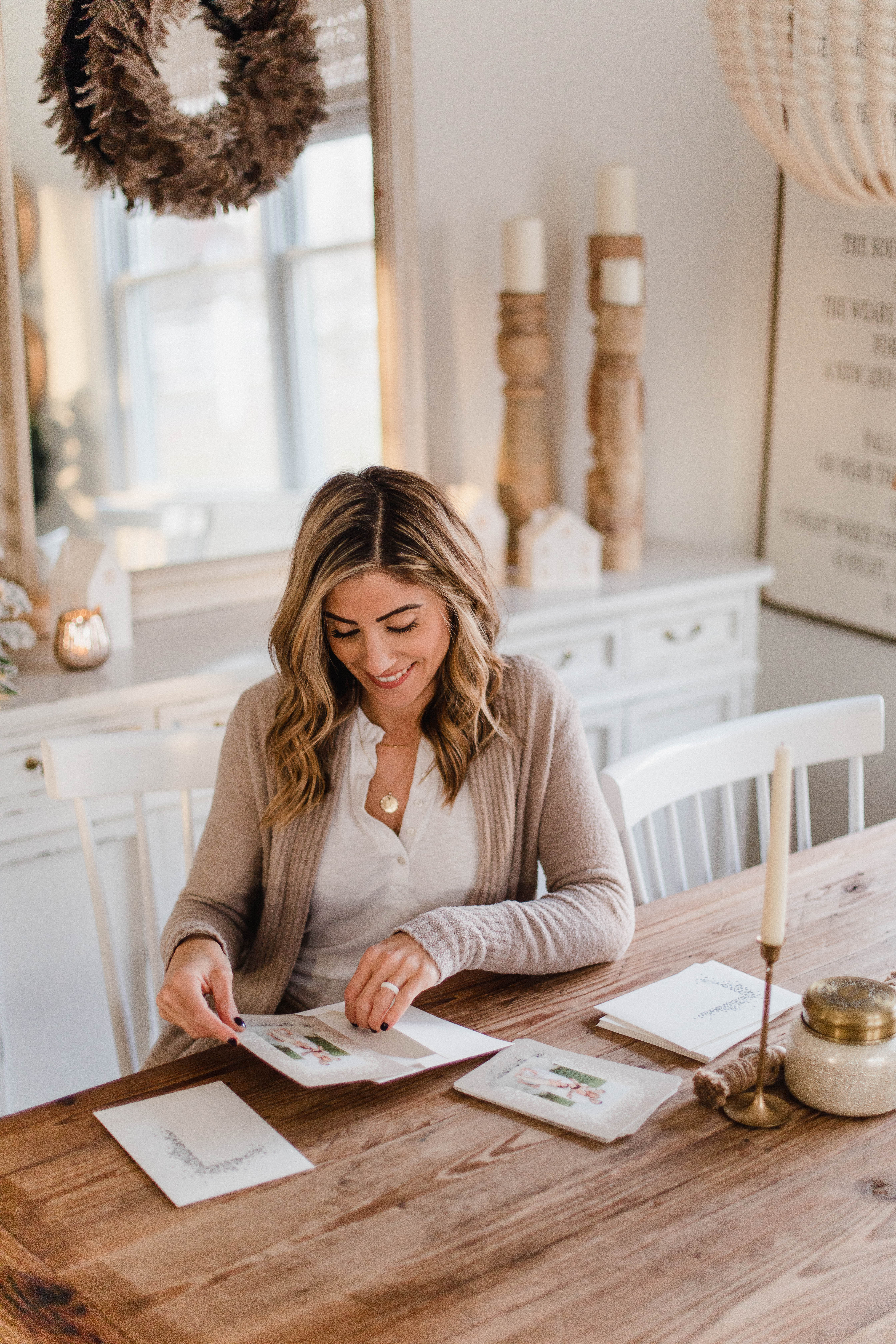 This year I went with the Ombre Berries card. I love the design, and it's available in multiple colors too. I chose to have another family photo printed on the back with a sweet message from our family! I like that Minted offers a variety of options to customize your card to your liking. They offer special add-ons like foil lettering or special shaped edging as well. Every Minted card I've ever designed has always been absolutely beautiful!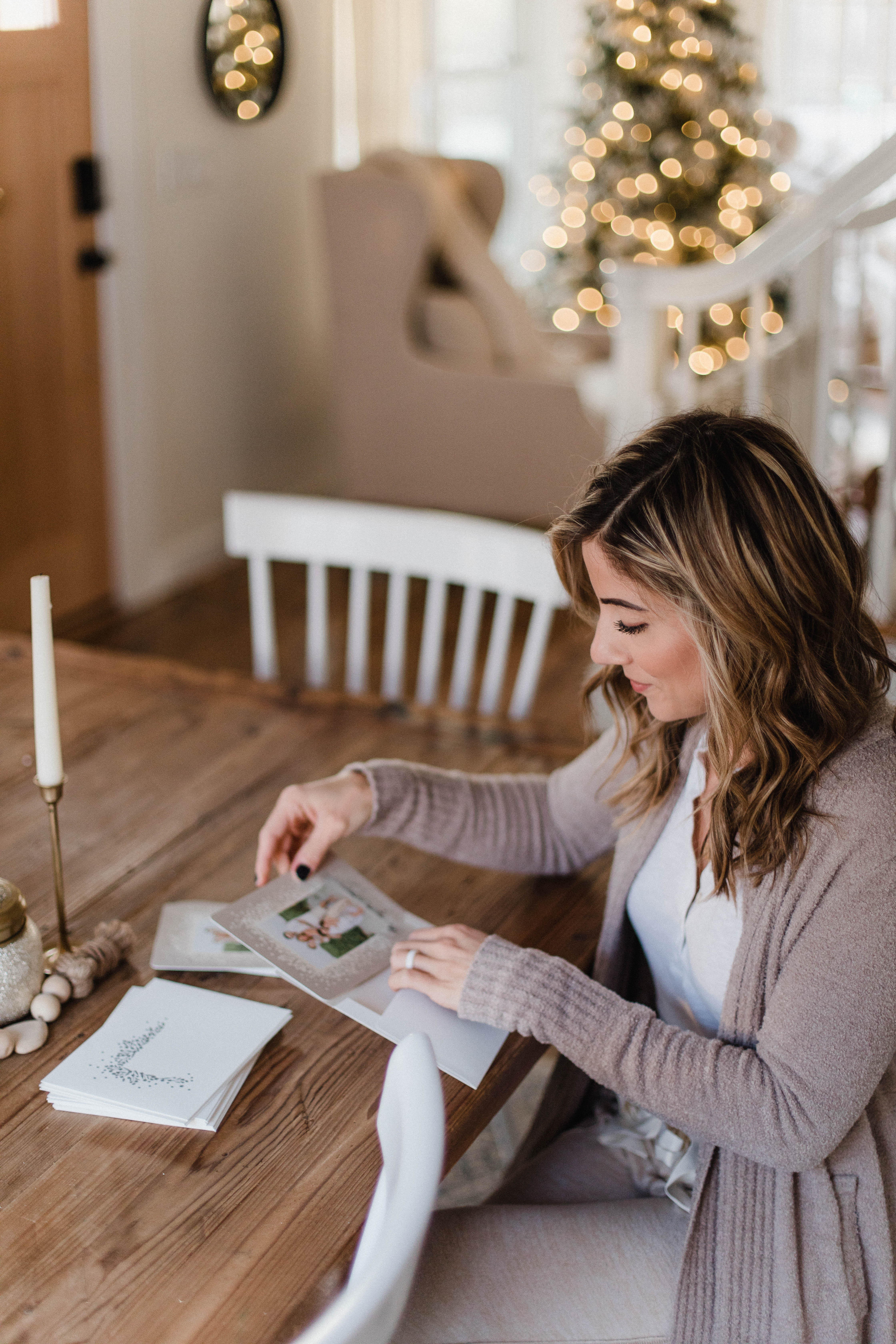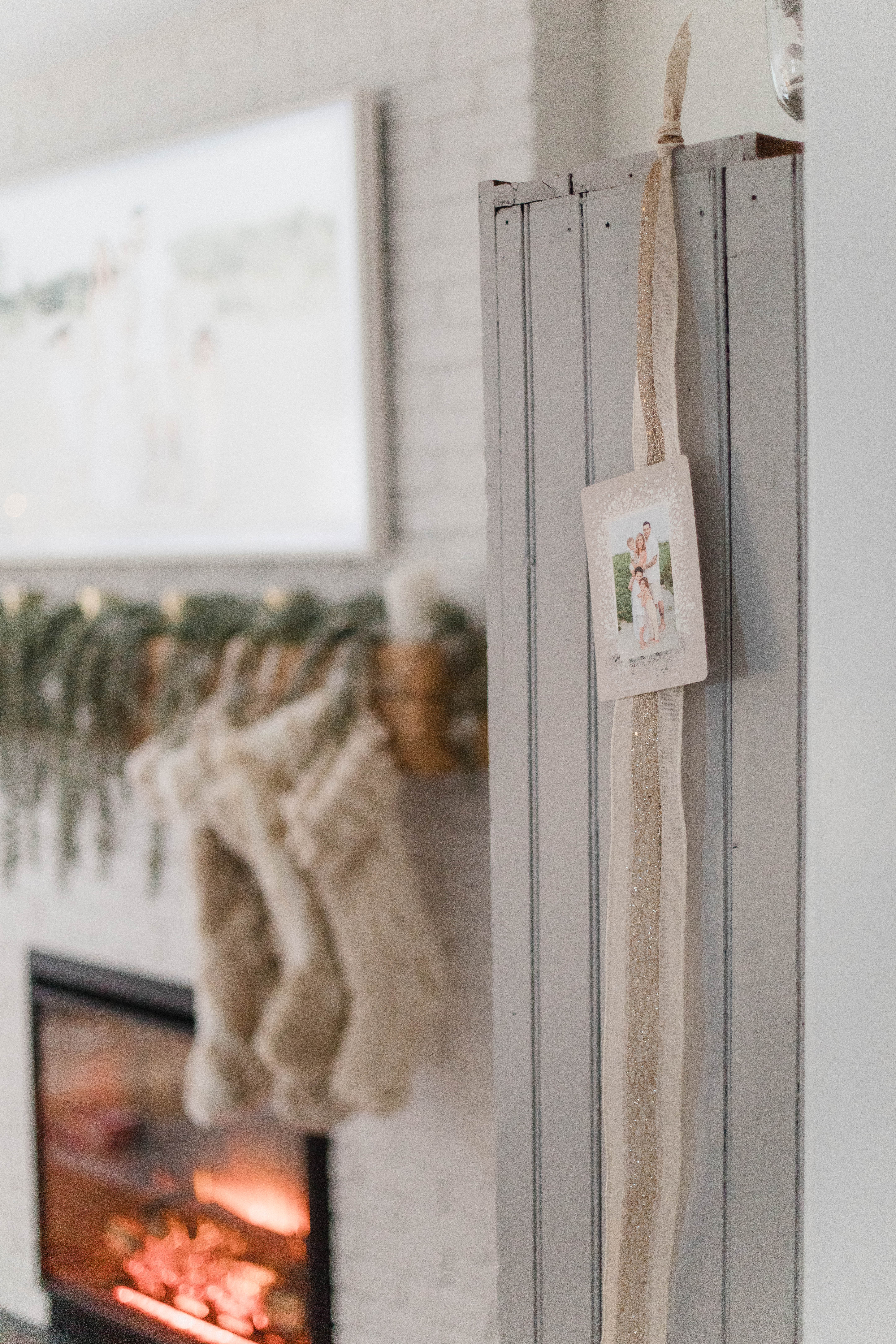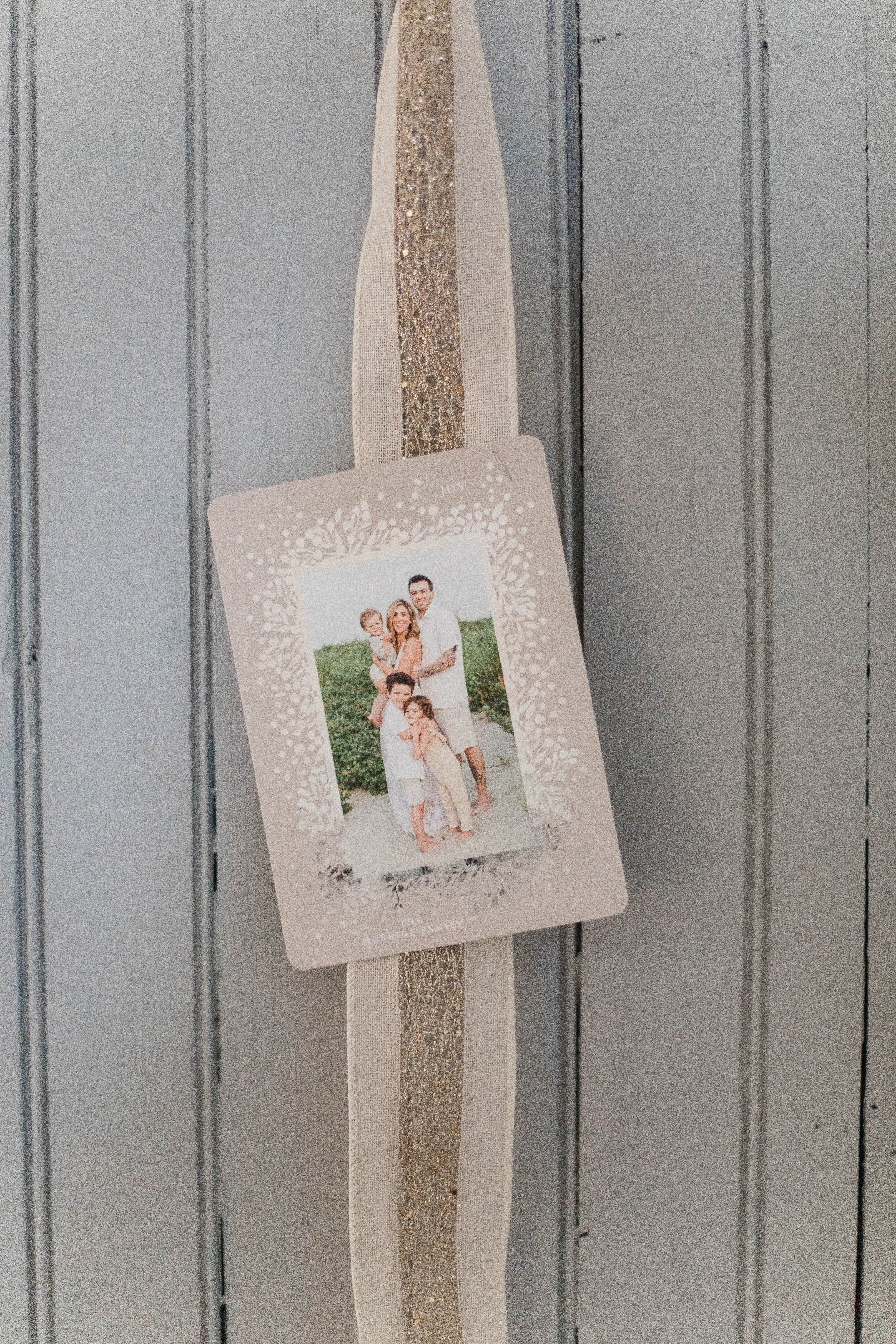 Whatever photos you use, your card is sure to be beautiful with Minted! Head over to see the wide variety of holiday cards they offer! Right now holiday cards are 15% off with code JOYFUL19 through November 26th!