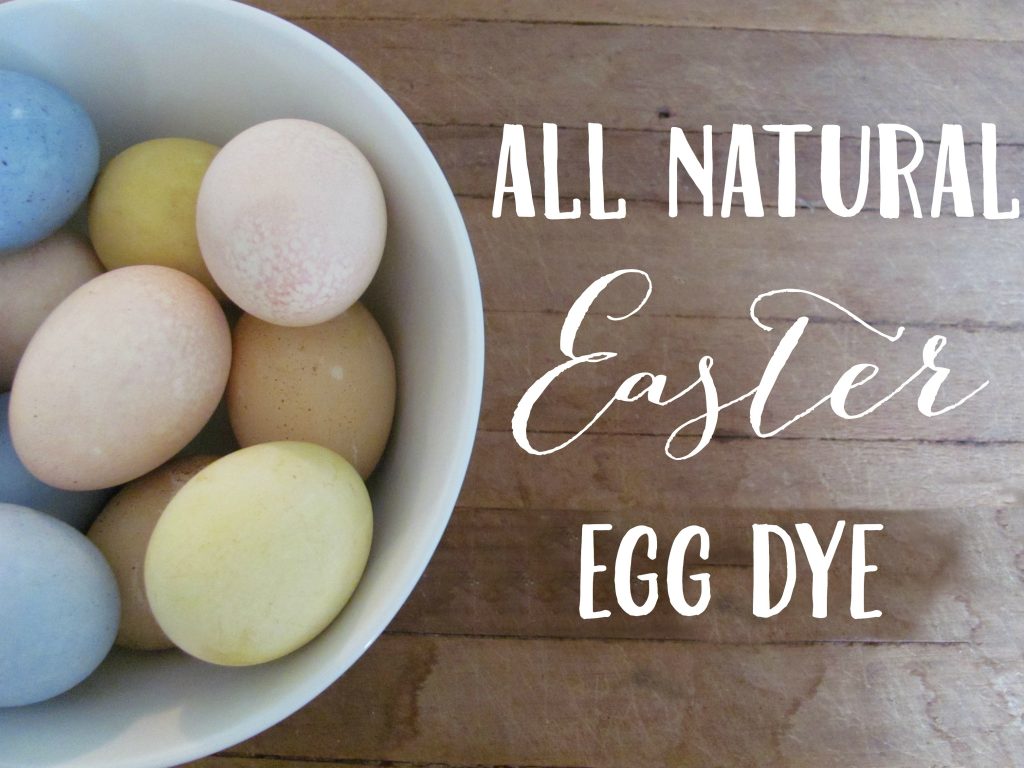 With Easter right around the corner, I've been thinking about whether I should attempt dying eggs with my crazy toddler. It could go really well or reeeeaaalllllyyyyy poorly!
Since having Landon, I've made more of a conscious effort to remove chemical substances from our home and to use all-natural ingredients whether it be for cleaning or cooking. That's why this all natural Easter egg dye is the perfect Easter project for the little ones!
It had never even crossed my mind that hard-boiled eggs could be dyed using natural ingredients until I came across this recipe on the Better Homes and Garden website. Maybe it's because Paaz was all I knew, but I thought this might be more fun to try than just dropping little colorful tablets into some vinegar. Plus, I'd rather not risk Landon eatings the little colorful tablets, or even attempting to lick the eggs (he's a toddler, they do weird things! Lol). These recipes all involve a fruit, vegetable, or spice with boiling water and vinegar. Perfect for the kiddos!
I chose to use ingredients I had in my house, with the exception of beets which I purchased at the store. It was quite simple really…just a matter of mixing the ingredient with either boiling or cold water, per the recipe, and adding 2 teaspoons of vinegar. They do take longer to turn colors than artificial dye, and the colors are much less vibrant….but I actually love that more.
I chose to make the following colors:
Frozen blueberries + water = bluish-gray
Paprika + boiling water + vinegar = faint red-orange
Chamomile tea + green tea + boiling water + vinegar = faint yellow (the recipe states to use either chamomile or green tea…I didn't feel like wasting four bags of either, so I used two of each)
Beets + boiling water + vinegar = faint pink.
I placed a few eggs in each mixture and then put them in the fridge for a few hours to speed up the process a bit. The recipe suggests keeping them in the fridge overnight for deeper colors, but again, I enjoyed the lighter version.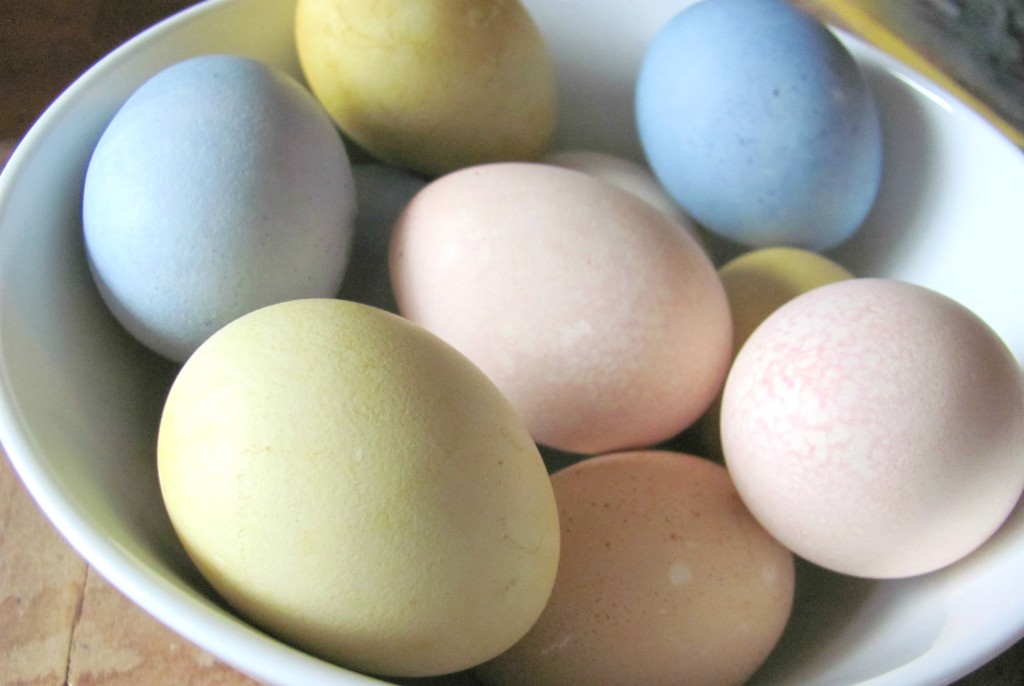 I can't wait to do this again with Landon, and I bet it would be even more fun to experiment with other natural ingredients found in the home! Check out the Better Homes and Garden website for the recipes! Gotta love BH&G for their holiday tips 🙂
Have you used all natural ingredients to dye Easter eggs before? What colors did you come up with? I'd love to hear about it!