Disclosure: This post was sponsored by Sperry through their partnership with POPSUGAR Select. While I was compensated to write a post about Sperry, all opinions are my own.
With spring around the corner, I've started investing in some staple items to add to my closet. I'm huge on basic pieces (a simple white tee, worn in jeans, etc.) because you can almost always use one as a base to an outfit. I'm quite positive I could live in a closet of neutral basics and be totally content with it. They also never go out of style and can be transitioned through the next season!
One must-have – a necessity if you will! – for any woman's closet is a classic white sneaker. And yet, it's one I've only recently introduced to mine! I've never been a sneaker girl with the exception of workout shoes, but now there's no turning back!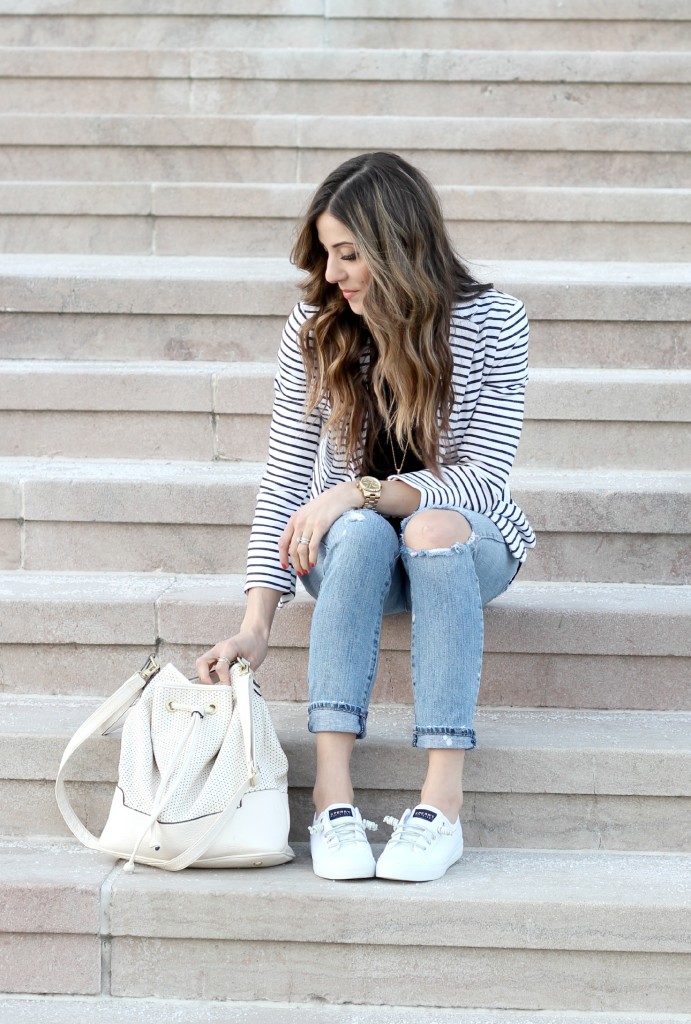 Sperry, the brand that invented the original boat shoe in 1935 and has been putting trends on platforms ever since, has mixed up their classic silhouettes this Spring with fresh colors and materials so their shoes can be worn for any occasion! You may know them for their tradition boat shoe style, but the brand offers so much more! The Seacoast Canvas Sneaker you see me sporting above has been my favorite new spring addition because of its versatility. I can easily throw them on with a pair of jogger pants, boyfriend jeans, or even a casual skirt. They also make chasing a toddler on the playground easier than a pair of flip-flops 😉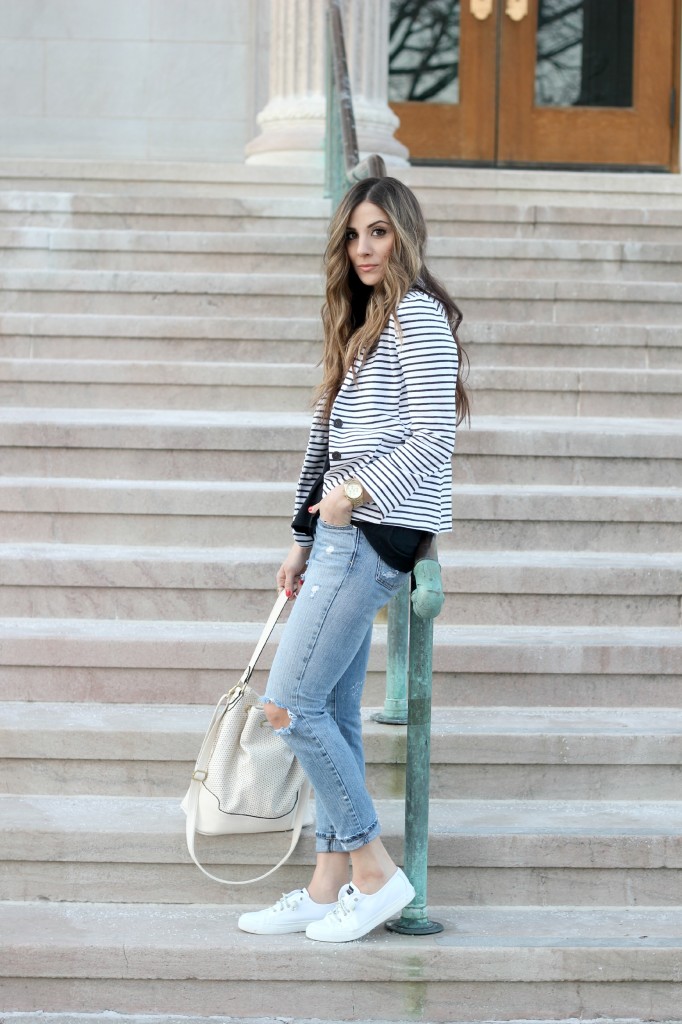 One feature I love about the Seacoast Sneaker is their boat-shoe like look. It makes them different than a standard white sneaker, and I'm always looking for something with a little flair!
So do your closet a favor this spring season, and scoop up a pair of these classic kicks. Your feet (and outfits) will thank you! Sperry – Odysseys Await!
Blazer: Old Navy
Tee: TJMaxx
Jeans: American Eagle
Bag: Target
Shoes: Sperry