Disclosure: This post is written in collaboration with Dove via Lunchbox. All thoughts, stories, and opinions are my own.
It's no surprise that everything I learned about beauty I learned from my mother. As young girls, we tend to look up to them the most. I remember sitting in my mother's bathroom watching her get ready for the day or wash up before bed, and asking her about every product she used and why. I remember sneaking into her room and just staring at all of the beautiful colors of her lipsticks, wishing I was old enough to join in on the makeup fun. I distinctly remember her sprinkling some of her Esteé Lauder illuminating powder over my head, telling me it was "fairy dust" from Peter Pan and that maybe, just MAYBE, it would make me fly (obviously it didn't, but I loved thinking it possibly could!).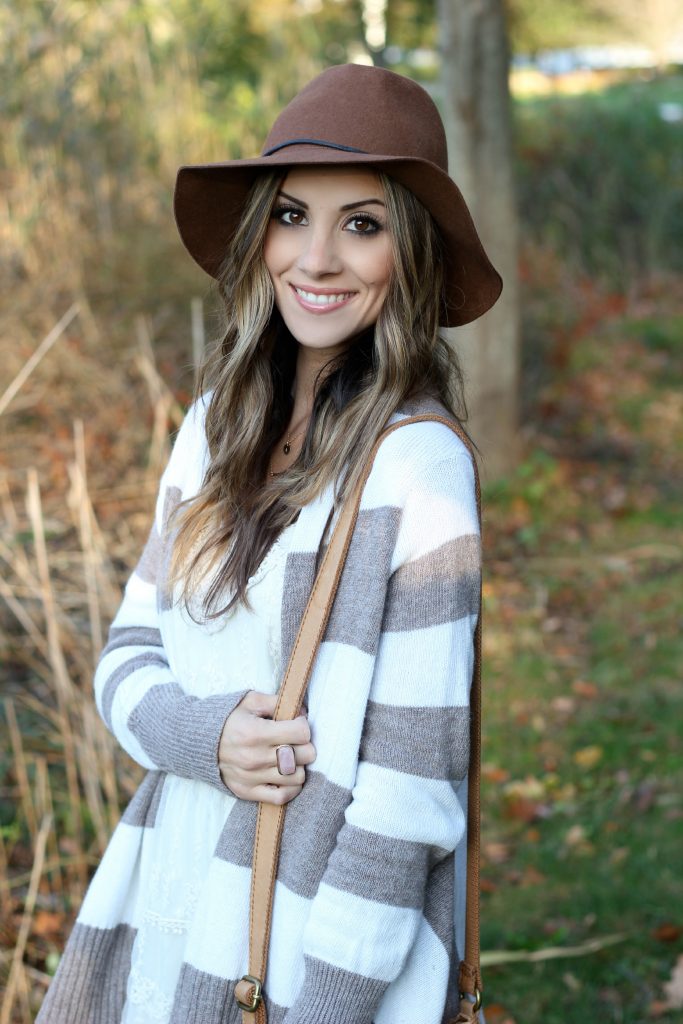 When I was in high school, my mother started talking to me about the importance of skin care. She was always an advocate of SPF and washing your face before bed. She always kept a Dove Beauty Bar near her sink, which was her go-to for facial cleansing. When I turned 20, she told me to invest in an eye cream to prevent wrinkles. My mother is in her 50s and frequently gets mistaken for my sister (or even Landon's mom!), so I openly take any beauty advice she gives me! Here are some of her tips:
1. Always wear an SPF. Sun = wrinkles and possibly skin cancer. My grandmother had skin cancer, so we are super careful with that.
2. Always moisturize your neck and hands. According to my mom, these are the two places to show age first (she's totally right). I always keep a hand cream in my bag and always include my neck when moisturizing in the morning and at night.
3. Eye cream. So important to moisturize around your eyes with a good eye cream to prevent any premature wrinkles.
4. Wash your face before bed! I've said this before on the blog, and it's my mom's biggest piece of beauty advice. I will never, ever fall asleep with makeup on. Ever. Let your skin breathe overnight, and avoid clogged pores.
5. Do not smoke. Keep drinking to a minimum. It's no surprise, both of these things are bad for you and therefore bad for your skin.
6. Eat healthy. My mother taught me at a VERY young age about eating healthy. There was never any junk food in our house…no soda, no chips, only healthy snacks. I've kept this up because I've learned about the benefits of healthy eating over the years, and I can only hope to instill this in my children as well.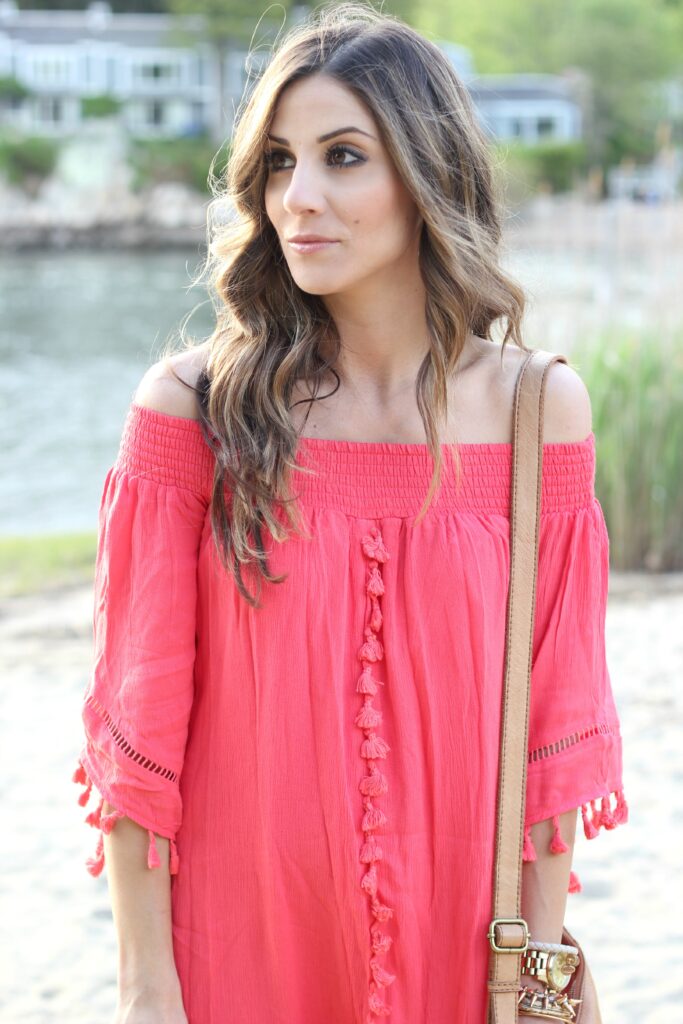 Most importantly, my mother always taught me that true beauty comes from within. Beauty doesn't need to be how smooth one's skin is or how "pretty" one looks…it's about having a kind, caring, and loving heart. It's about being selfless instead of selfish, and loving instead of spewing hatred. Because that, my friends, is what truly matters in this world. And what our world needs more of. And if I can pass that down to my children…then I know I've succeeded in life.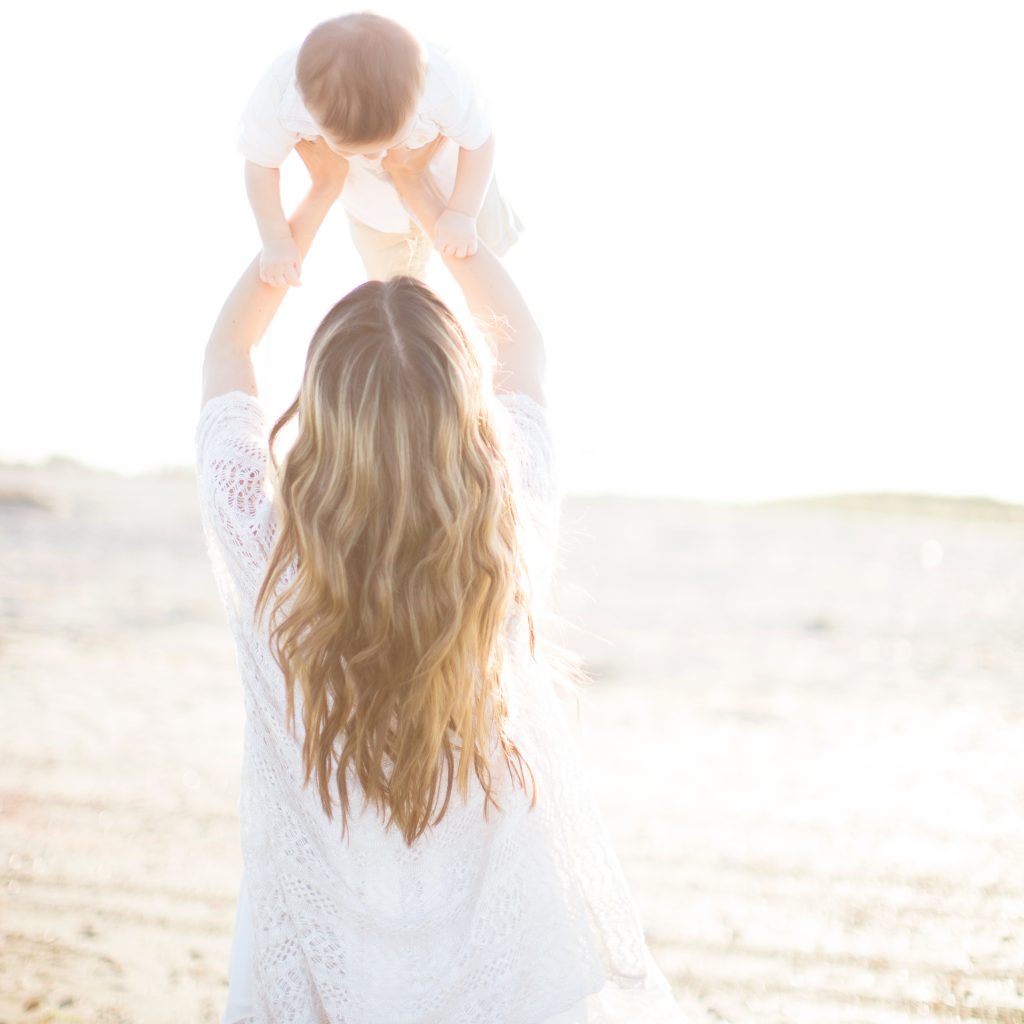 (Photo by Tiffany Farley)
What's your Dove #BeautyStory? Share it with me below!