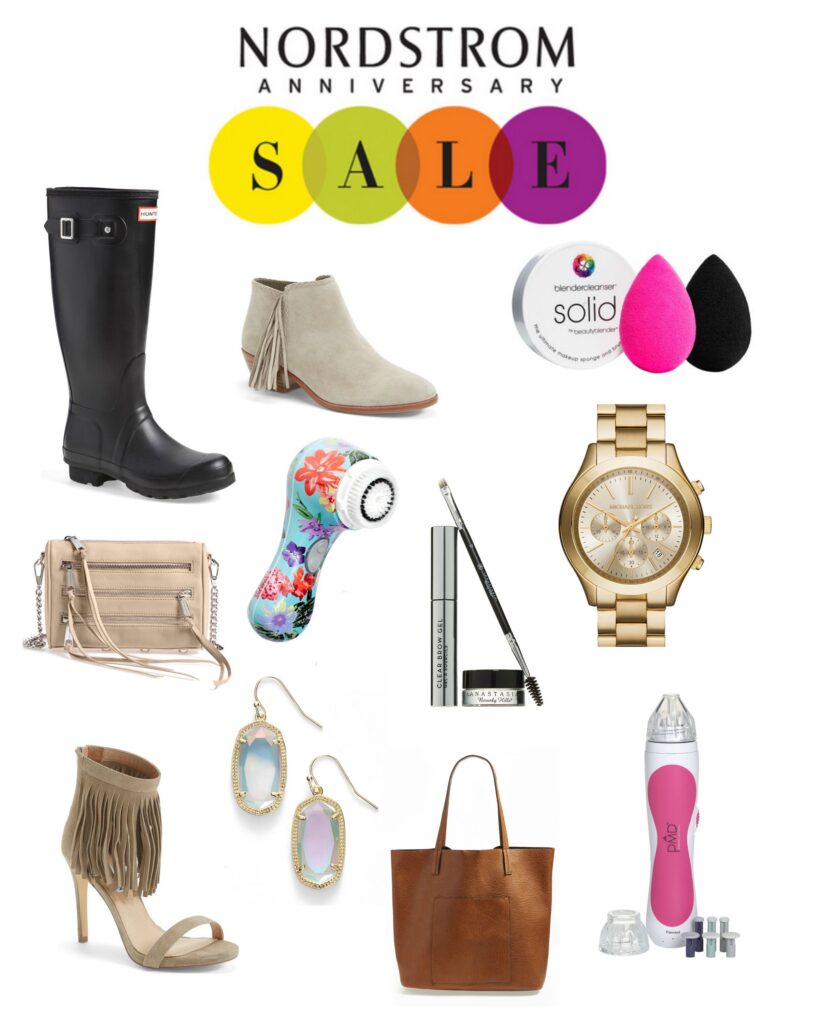 If you haven't heard, it's time for the Nordstrom Anniversary Sale!!! The sale is currently in early access for Nordstrom card holders, but tomorrow it opens to the public! So today I'm sharing with you my top picks from shoes, bags, beauty, and makeup! My favorite thing about Nordstrom is they offer free shipping and returns, so if you buy something and end up with buyer's remorse, you can always send it back 😉 I highly recommend purchasing quick because I know things are gonna sell out quick tomorrow!
I'm a huge fan of Hunters rainboots, especially in the fall and early winter. I purchased a pair a few years ago and their cost per wear is definitely worth it. These fringe booties are #1 on my list….and I KNOW they will sell out tomorrow! They have a variety of colors so be sure to check them out! This Rebecca Minkoff bag is perfect for nights out, but the blush color makes it work for daytime too. I love the edginess of the zippers! And because I'm obsessed with fringe, these Steve Madden heels are #2 on my list! How gorgeous are they?! These Kendra Scott earrings are under $35, which is huge. I love that they aren't too heavy, as well. This vegan leather cognac tote will be a fall staple and is less than $40, so I highly recommend snatching one up! You already know how much I love my Clarisonic, and this one is on super sale! I feel like these are never on sale, so it's a good deal! Anastasia Brow Studio products are my go-to for my brows, so this kit is also a must have because it includes a brush and brow gel! I've yet to find a better product. You also know my love for my Beauty Blender, so this is another necessity! And to add to my favorite beauty products being on sale, the PMD Personal Microdermabrasion is only a little over $100! That's one of the lowest prices I've seen it at! Last, you've seen my beloved gold Michael Kors Runway Watch in almost every post, and now you can get it for under $200! These are some seriously great deals!
Check out the full sale here! Happy shopping!