Disclosure: This post is sponsored by Clinique. All thoughts and opinions are my own.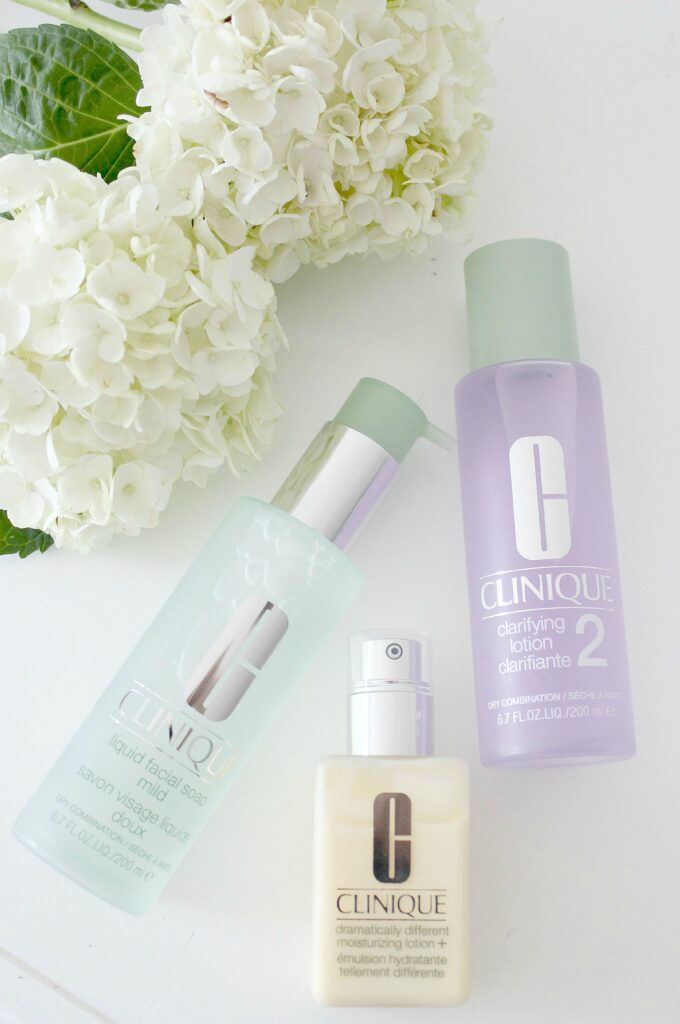 As a home care nurse, I work primarily with the elderly population. It never ceases to amaze me at how different two people the same age can look, depending on their previous lifestyle. It's like having a crystal ball at my fingertips, and has given me great insight into why it's so important to take care of myself in my younger years up through the end of life. I've come in contact with many elderly women well into their 90s who could pass for 60-70s. And I always ask, "What's your secret?"
Many will respond with things like their faith. Or happiness. Or even "good genes." But the top answer I receive? "Take care of your skin now, girl."
I'm turning 30 next year (did I just admit that? GAH!), so naturally the reality of my age is starting to hit me. I consider myself to be incredibly healthy for your average 29 year old. I regularly exercise. I drink plenty of water. I don't smoke and my alcohol intake is minimal, if any. I wear SPF daily. I wash my makeup off before bed. You get the idea. I feel as though I've made it almost 30 years living a healthy lifestyle, and I want to aim to keep in that way!
I've set some beauty goals for future myself, on the inside and outside, so that I can maintain this lifestyle as long as I possibly can and reap the benefits later in life. Today I'm partnering with Clinique to bring you my ways to put my best #FaceForward for the future!
Stop stressing out about pointless things. I have such a Type A personality when it comes to everything, which tends to be my downfall. I worry, get anxious, and incredibly stressed so easily and there are so many moments I've looked back on situations where I think, why did you get so worked up? It's not benefitting me in any way…in fact, it's only adding to whatever issue I'm having. So a goal of mine for the next 30+ years is to RELAX. Let things roll off my back. Realize some things are out of my control, and move on!
Continue eating healthy. We all love our cheat meals, but those aren't benefitting us in any way. It's just an impulse fix and I usually end up feeling like garbage (mentally and physically) later. When I have weeks of eating clean and healthy, with no cheat meals, I feel my absolute best. I want to save the cheat meals for holidays, or the occasional night out, and focus on eating well to nourish and heal my body consistently.
Focus on my skincare regime. Eat healthy, and drink more water. Keeping wearing the SPF.  Invest in quality skincare products that will keep my skin feeling fresh and moisturized! When I turned 20, my mother took me to the Clinique beauty counter and purchased me my first 3-Step Skincare kit, and I've loved it ever since. It's affordable and effective. The Dramatically Different Moisturizing Lotion is so lightweight and gentle, and has always been a staple product of mine. I plan on putting my best #FaceForward and utilizing Clinique's 3 Step Skincare to help my skin throughout the years! Clinique has been an integral part of the beauty world for quite some time now, so I know their products are tried and true. I feel comfortable knowing I'm doing the best I can caring for my skin by using their 3-Step System!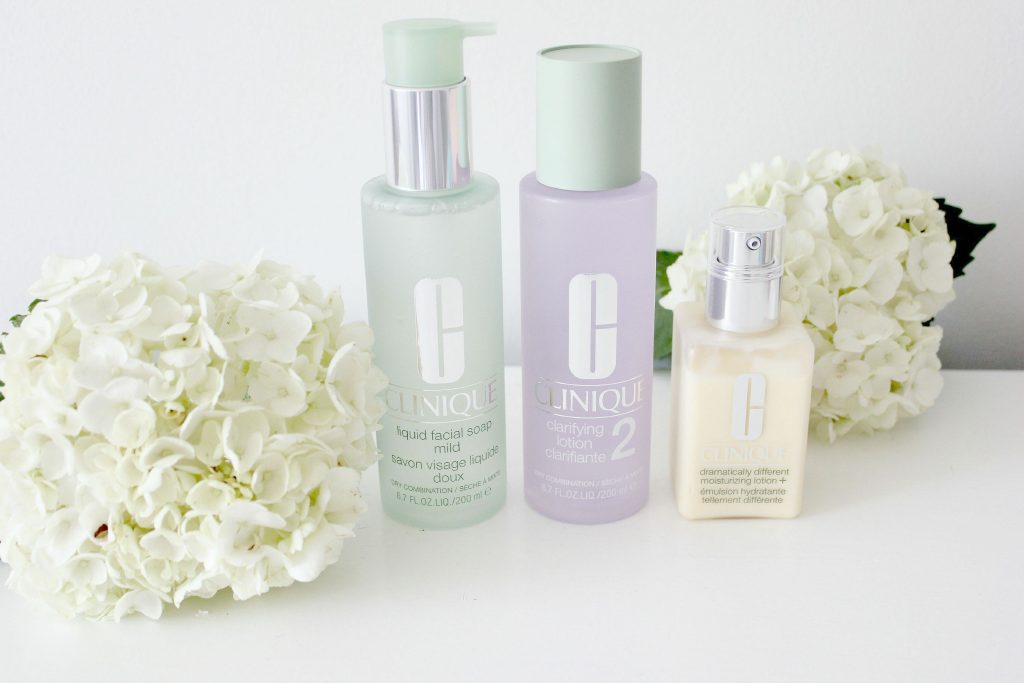 Smile more. Soak in life. Live in the moment, continuously. Be Kind. Dream Big. I never, ever want to look back on my life with regret. I don't want to look back wishing I was happier. Or wishing I enjoyed every waking moment more than I did. I want to try to accomplish my goals, even if they seem too big. And I want my children to follow suit, knowing they have my support with whatever goals they want to achieve. I want to know that I lived my life to the absolute fullest, and as happy as I possibly could regardless of what difficulties may come my way. I want to continue to be kind to others, and teach my children the same. Because that's TRUE beauty right there. Beauty starts from the inside out. Happiness and genuine kindness on the inside radiates to the outside and can be felt by everyone you meet. And that's the most important beauty trait of all!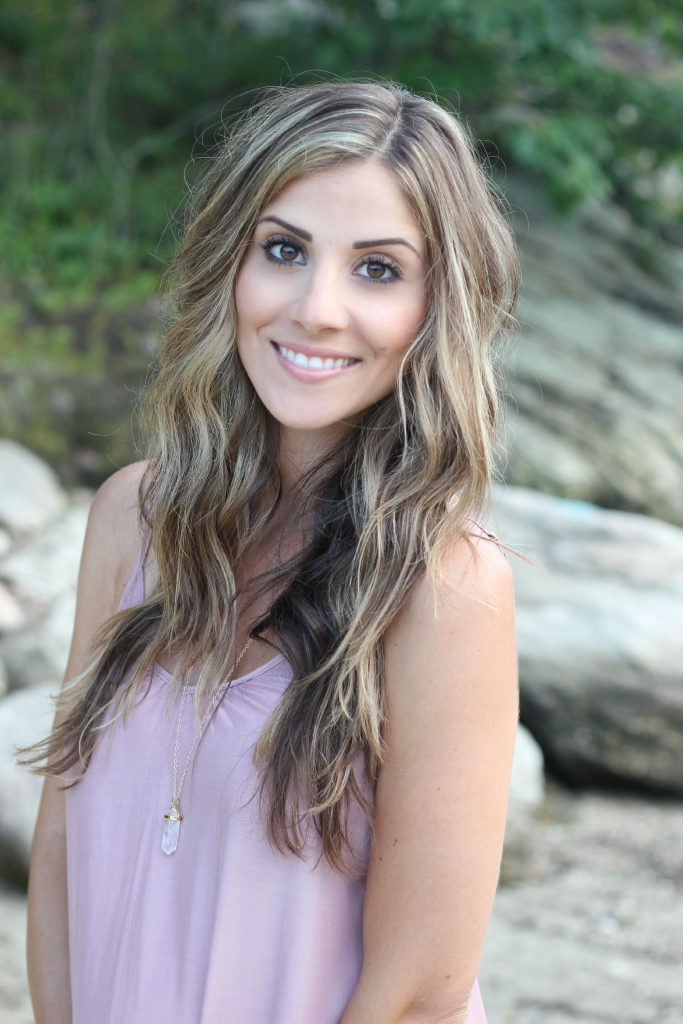 What advice would you give your future self on how to maintain beauty from the inside and out?
Join Clinique's #FaceForward movement and be proactive with your skincare regime! Your future self will thank you. 🙂

This post is sponsored by Clinique. All thoughts and opinions are my own. Thank you for supporting the brands that make this blog possible.