This post is written in collaboration with Aveeno® and Socialstars. All thoughts and opinions are my own. #Aveeno®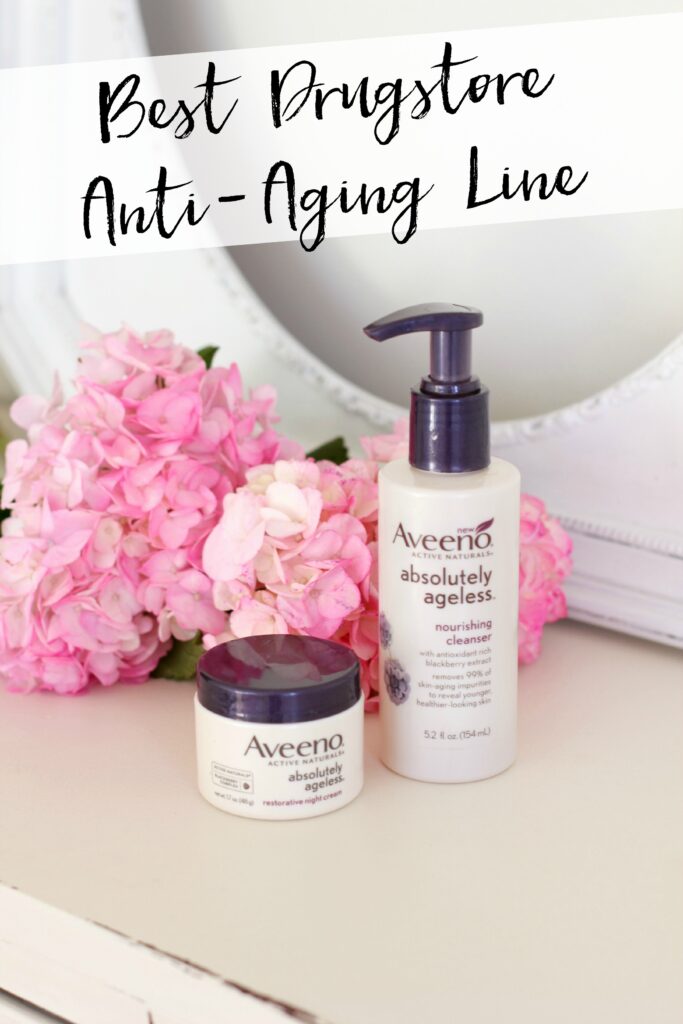 It's hard to believe, but next year I'm turning the big 3-0. I still feel 16 at heart, and apparently I look it too because everyone is astonished when I tell them I'm actually married with two kids and pushing 30. I'll attribute it to my genes and taking care of my skin from a very young age. But as I turn that corner into my 30s, I know I'll be needing to switch up my skin care regimen again to help keep it looking younger longer. That's why I like Aveeno®'s Absolutely Ageless® line.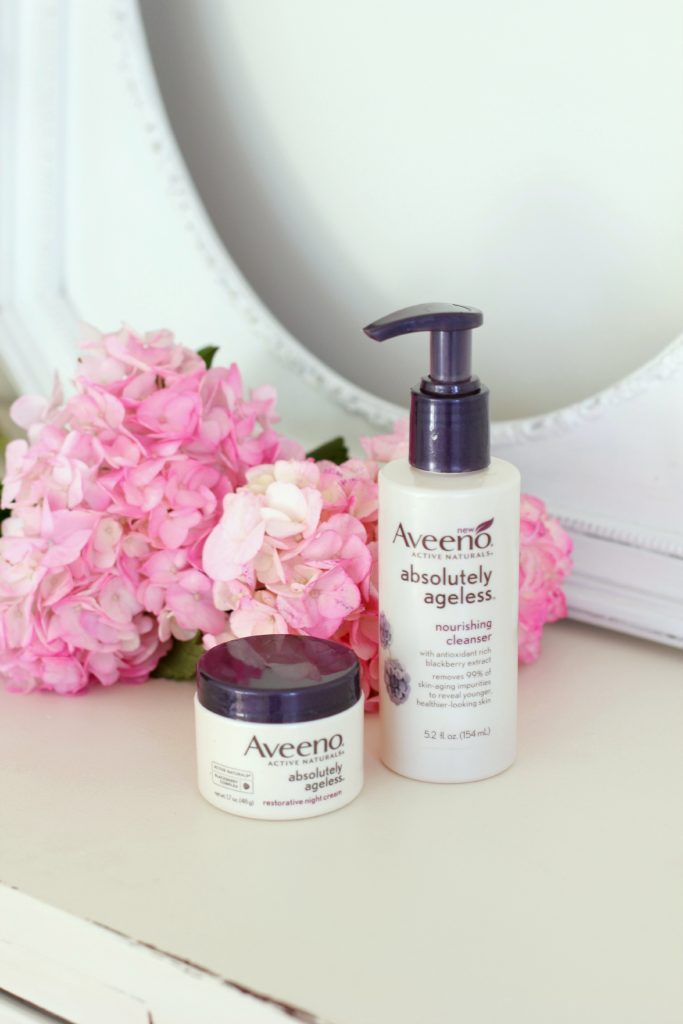 For a drugstore line, Aveeno® has always been my favorite. I know I'm getting quality skincare within budget, which is always a plus. Aveeno®'s Absolutely Ageless® line is brand new to the Aveeno® collection and really packing a punch.
The Aveeno® Absolutely Ageless® Nourishing Cleanser contains antioxidant rich blackberry extract and removes 99% of skin-aging impurities. That means younger, healthier looking skin for you! It's also gentle enough for everyday use and won't clog pores or dry out skin. That's always a concern of mine when using anti-aging products because I've found them to be a little harsher than standard skin care products. I love that the Aveeno® line is always gentle on my skin.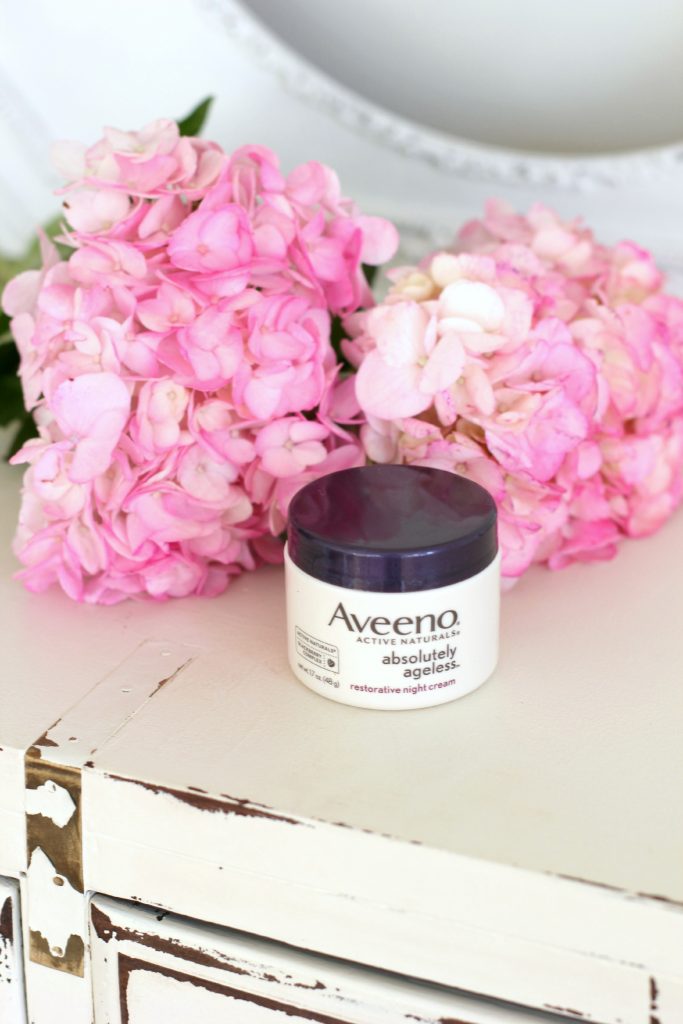 Aveeno®'s Absolutely Ageless® Restorative Night Cream contains ACTIVE NATURALS® Blackberry Complex which helps improves your skin's elasticity and firmness in just ONE week. It's deeply nourishing of dry skin, yet isn't greasy (or pore-clogging!). I really liked that aspect because a lot of night cream tend to leave me oily in the morning. It also helps improve the appearance of any fine lines and wrinkles…which I don't have many of right now, but anything to help avoid the onset of that is fine by me!
I always trust Aveeno® products because I've found they work best out of any drugstore line. If you're in the market for a budget-friendly anti-aging skincare line, I highly recommend Aveeno® Absolutely Ageless®! It's BRAND new and in stores now!