This post is written in collaboration with Pergo. All thoughts and opinions are my own, unless otherwise stated.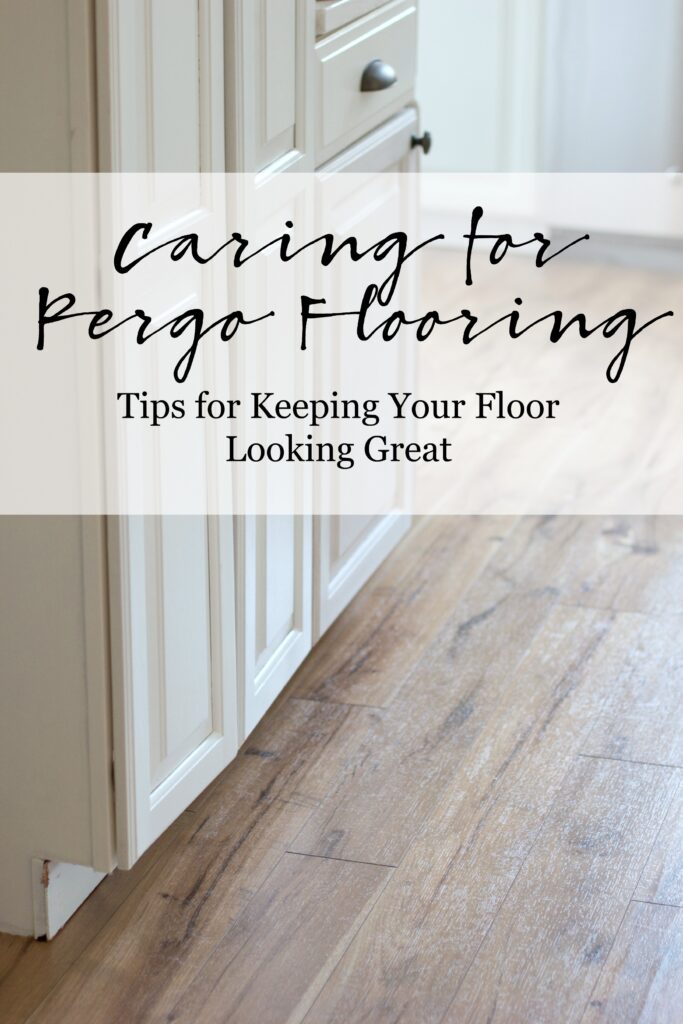 We've been living with our Pergo flooring for about a month now and I love it even more than I did when it was first installed. So much so that I've debated ripping up our hardwood flooring and laying Pergo down everywhere. I know, crazy talk. But I'm really drawn to how low-maintenance and easy to clean it is. And as a busy mom of now two, and a dog owner, that's just what we need. I don't have time for anything more high maintenance than myself!
We have the Pergo installed in our kitchen and dining room – two of the highest traffic areas of our home. Landon is constantly sitting on the kitchen floor playing with his cars and trains while I cook, and our dog's kennel is housed in the kitchen as well. It's the most used room of our home, and the one that gets the biggest "beating." Pergo's patented ScratchGuard Advanced fights off permanent pet and kid marks, leaving my floors looking continually gorgeous. There are no scratch marks from my overzealous dog's nails or Landon banging his toys against the floor. But in my living room with the hard wood? That's an entirely different story. I'm kicking myself for having the floors refinished because it's proving to have been a waste of money!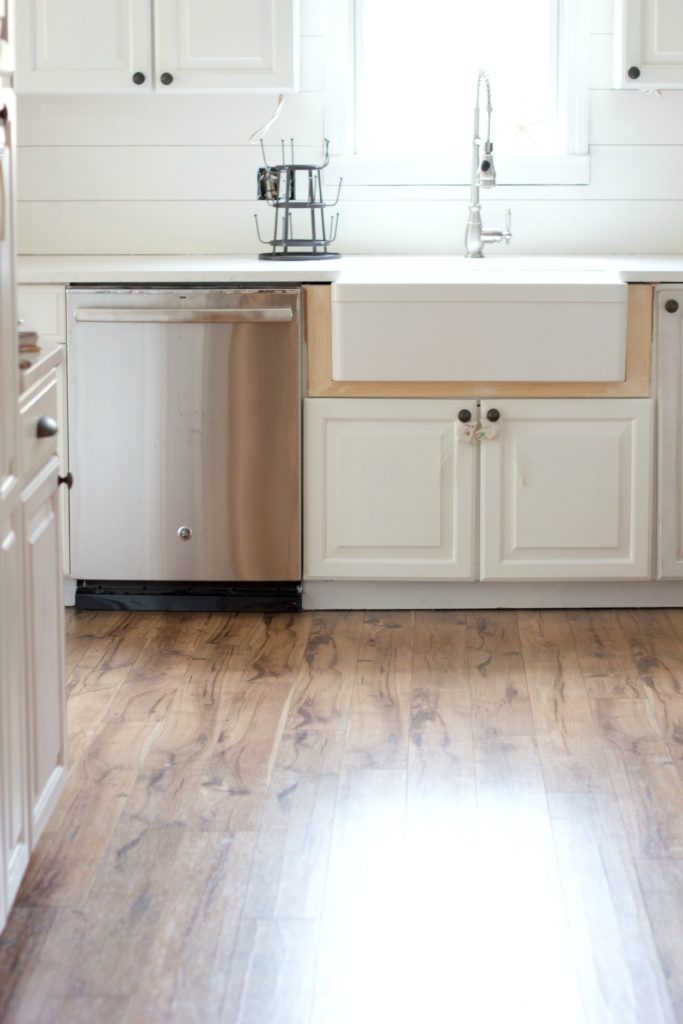 (Don't mind our unfinished kitchen…it's getting there!)
Even though Pergo is highly scratch resistant, we still take precautions to keep our floors looking new. We always apply floor protectors to chair and furniture legs. We also use floor mats near entryways to collect small bits of sand and gravel that may be tracked inside (especially because we have a gravel driveway and the rocks always get stuck in my husband's sneakers).
Cleaning our Pergo flooring is incredibly easy and doesn't require any harsh chemicals. We use a simple mixture of household vinegar and water (1 cup vinegar to 1 gallon of water) to mop the floors, and simply wipe them dry. We don't use soap or detergent based cleaners, wax-based products, or any type of polish because they leave a dull, filmy residue (plus, they aren't always safe for children!). The beauty of Pergo flooring is they never need waxing or refinishing!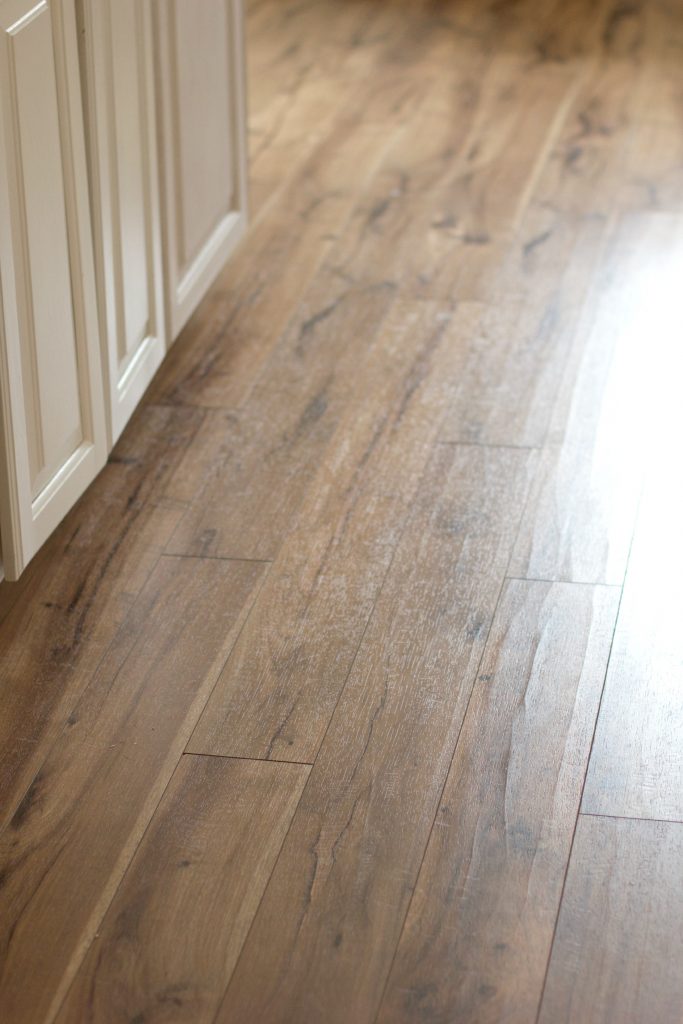 Pergo is also stain resistant, which means peace of mind and easy clean up (are you seeing how this flooring is totally kid-friendly?). We've yet to experience any stain-causing spills, but Pergo recommends using lukewarm water and a non-abrasive cleaner like ammonia to remove chocolate, grease, juice, cordials, and wine. For tougher stains like tar, markers, and nail polish, they recommend using acetone or nail polish remover (with the exception on Pergo wall base and quarter-round). To remove candle wax or even gum, wait for it to harden before carefully scraping it off with a blunt plastic scraper.
We really love how easy and low-maintenance our Pergo flooring is to care for. It's perfect for young families or families with pets, and they're made for REAL LIFE situations. You can see our previous post on why we chose Pergo flooring here. Be sure to check out Pergo for your laminate flooring needs!