How To Get The Industrial Farmhouse Look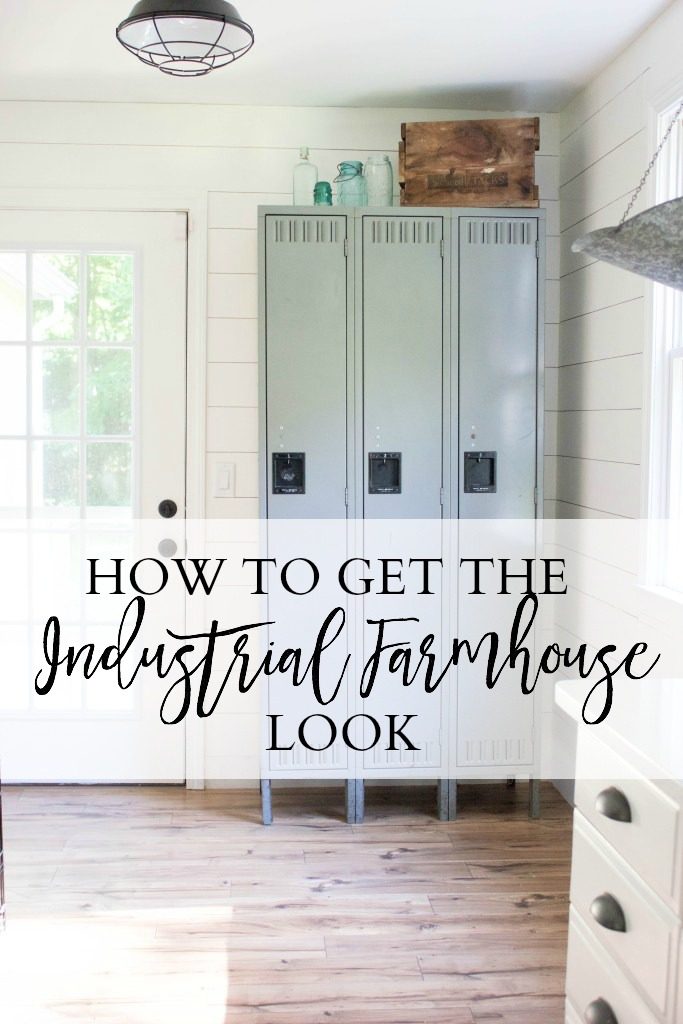 The industrial farmhouse trend is all the rage at the current moment, but what's funny is it's actually been around for years. I've been following some of my favorite home decor bloggers for more than 8 years now and their farmhouse style has remained the same. I love this style because of the mix of textures and neutral tones. I'm frequently by friends and readers how to get the industrial farmhouse look in their home, so today I'm sharing how to add some key elements to achieve it!
Neutral walls. This isn't to say you can't have color in your home, but you'll notice most of the industrial farmhouse rooms you see have neutral walls. Whites and light gray walls make for a nice neutral color base for other details in the room. I also think it makes a statement and architectural pieces more prominent and lets your furniture speak for itself. I'm often asked how I keep my walls so "white" with kids, but my kids don't exactly care about the walls and I don't allow art supplies within reach. That's an activity we do at the table! Check out my favorite farmhouse paint colors here.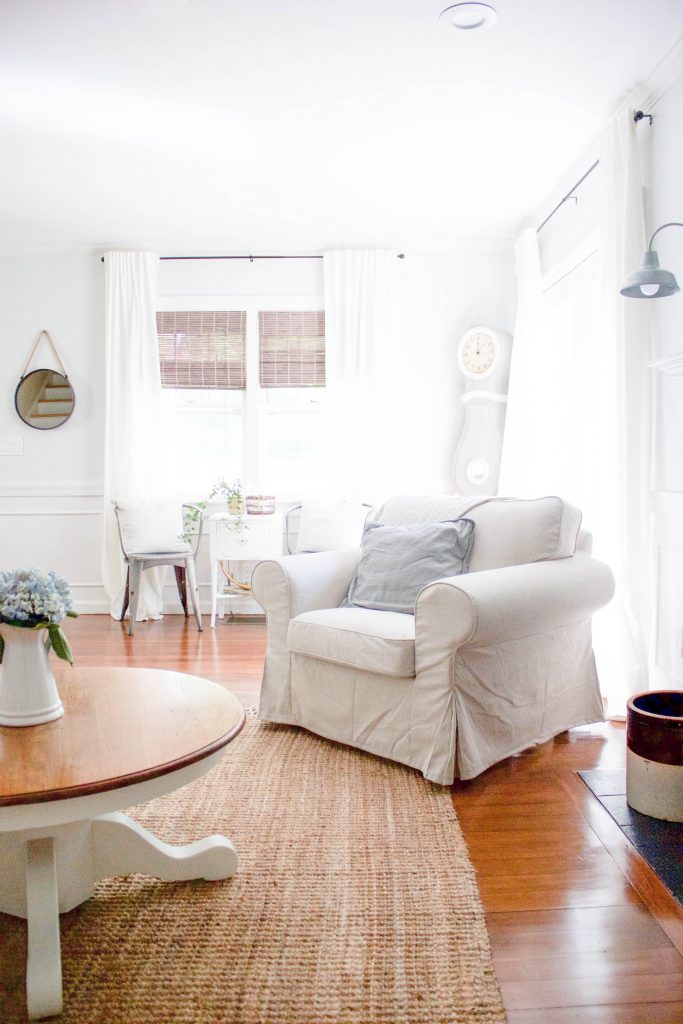 Add wood. Adding wood elements against neutral walls is so rustic and gorgeous, in my opinion. The wood tone really pops because it has no color to compete with. I love adding antique wood furniture, mirrors, candlesticks, lamps, decor, and wall art. And wood beams are another great way to add some architectural interest to a room (you can make a faux wood beam..I have plans in the future for that!).
Industrial lighting. Lighting is one of my favorite parts of a room because it can make a huge statement. There's a variety of lighting out there, so don't feel limited. I try to have the lighting in my home flow through each room, so if you come over you will see a mix of wood and oil-rubbed bronze. Lighting can also add a fun pop of color! Bright metal wall sconces or pendant lighting is a fun touch. Check out this post on the best places to find farmhouse lighting!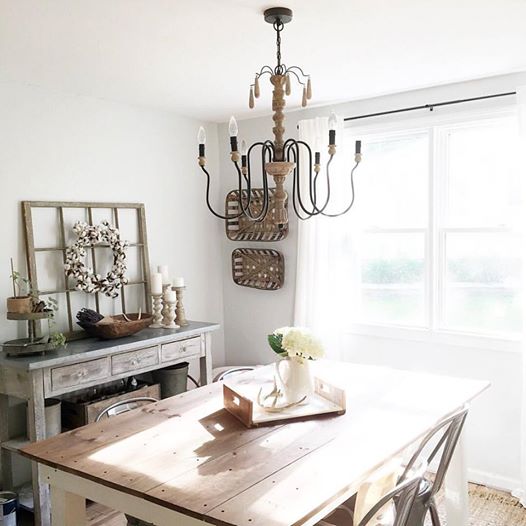 Add greenery. I'm the first person to admit I kill all plants, but adding greenery really makes a room come alive. If a green thumb isn't your talent, buy faux! There are some very real-looking faux plants, you just have to know where to find them. IKEA has some great faux plants in their floral department, I use them all over my home! Just be sure to dust them off every once in a while so they don't look fake.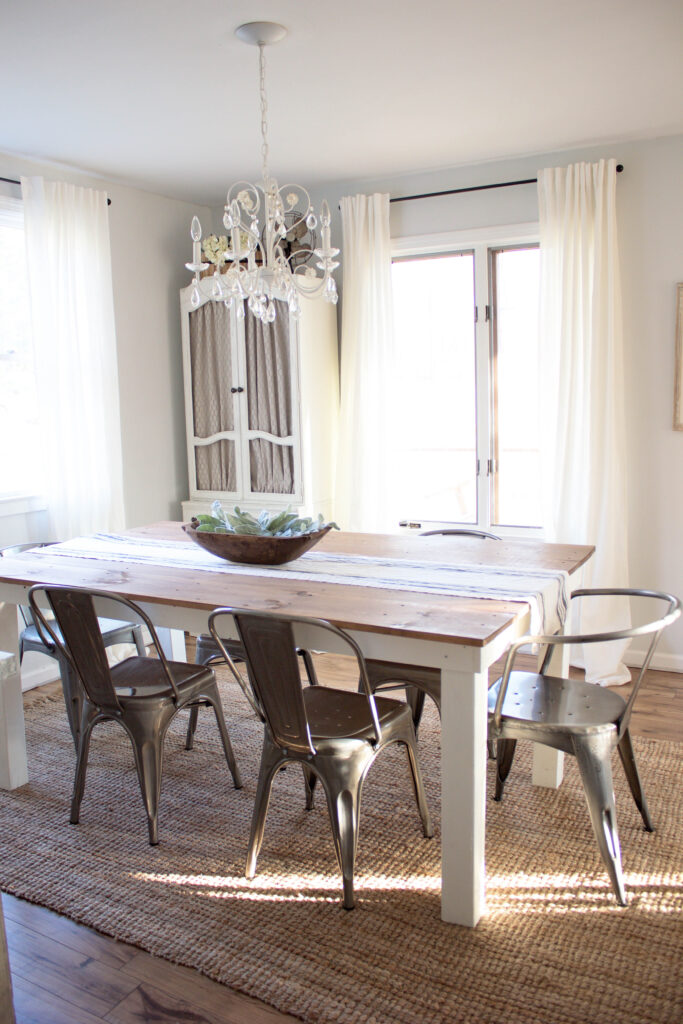 Metal chairs. Anything metal adds an industrial touch, and metal chairs around a farmhouse table are the perfect fit. I love (and own!) these inexpensive ones I found on Amazon, and I also have these gorgeous ones from World Market. Metal chairs comes in all colors, so don't feel they need to be galvanized or bronze! This is another good area to add a pop of color if you're craving it.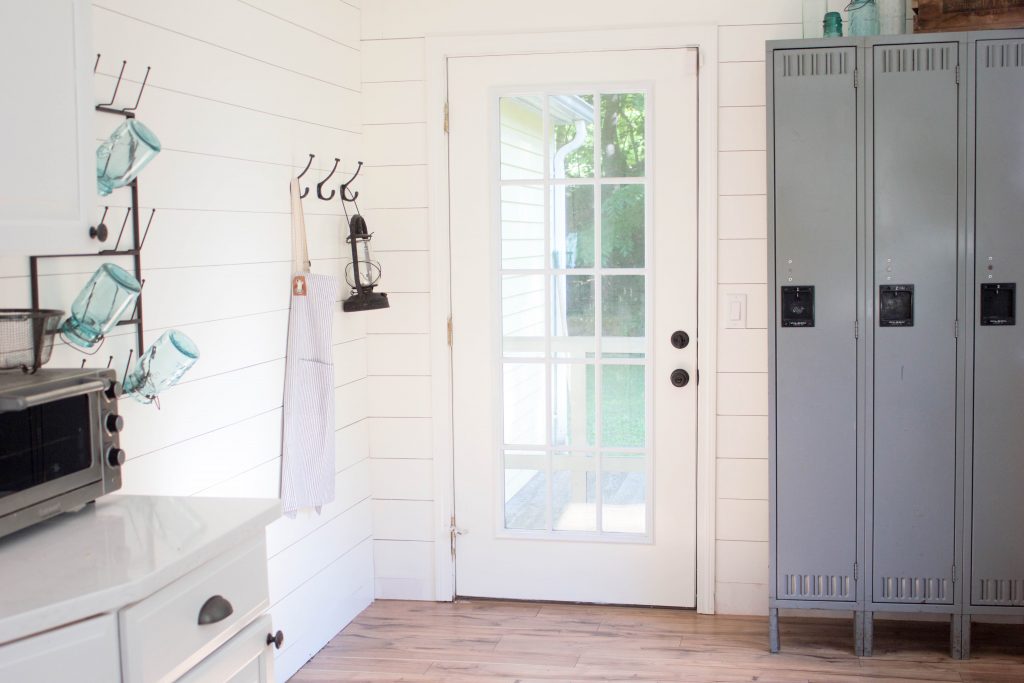 Oil-rubbed bronze hardware. If you have neutral walls, adding some oil rubbed bronze door or cabinet hardware will add a nice contrast. We've been slowly changing over all the hardware and I love the industrial touch it adds. Sometimes silver hardware gets lost if there's a lot of white, so the contrast of the dark metal makes it stand out more.
Shiplap/bead board/board and batten. Adding these wood elements to the walls gives nice texture and a farmhouse touch. Shiplap is (of course) all the rage, but if you're thinking it's too trendy try bead board or board and batten. Those styles have been around for many years and are classic, in my opinion. You can see how we DIY'd our shiplap walls here!
Add signage. Adding a wooden sign (think: "Market," "Grocery," "Farmhouse," etc) is a great farmhouse touch, but is one that need to be minimal. It can easily look overdone, which ruins the effect. Adding one statement sign to a room is all you need. There are some great ones on Etsy, and they're also easy to make yourself!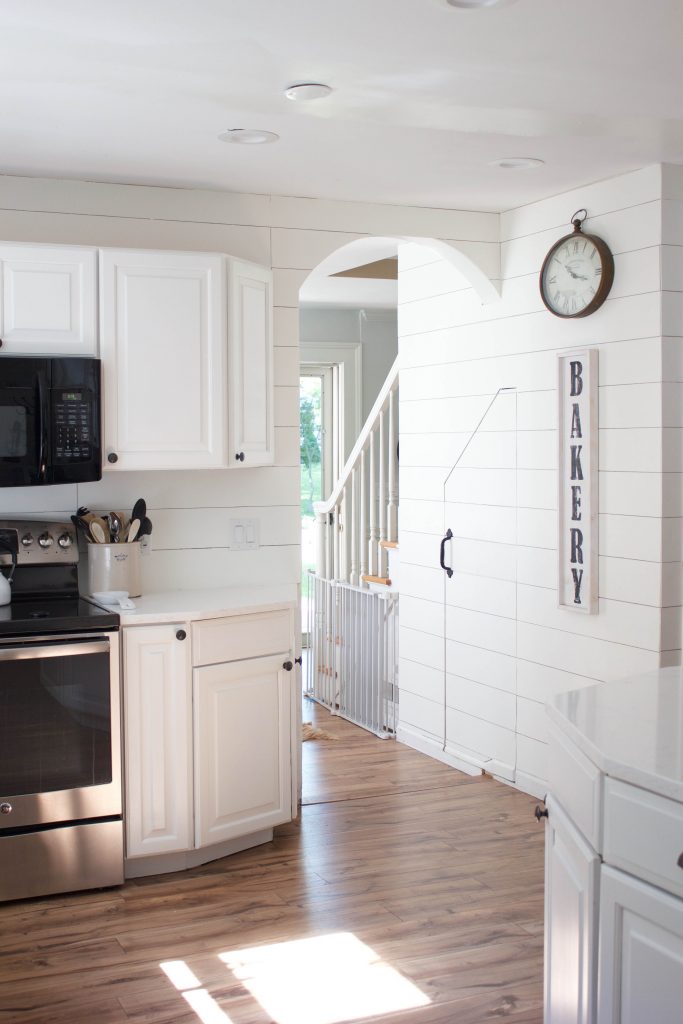 Add clocks. Clocks are a great industrial touch, but another one that needs to be minimal. Too many clocks, unless done purposeful as a collection, can look overdone. You can pick up faux antique clocks for inexpensive at stores like TJMaxx, Hobby Lobby, or Target.
Adding some, if not all, of these details to your home will help you achieve the industrial farmhouse look.
To see how I've achieved this look in my own home, check out the rest of my home posts!