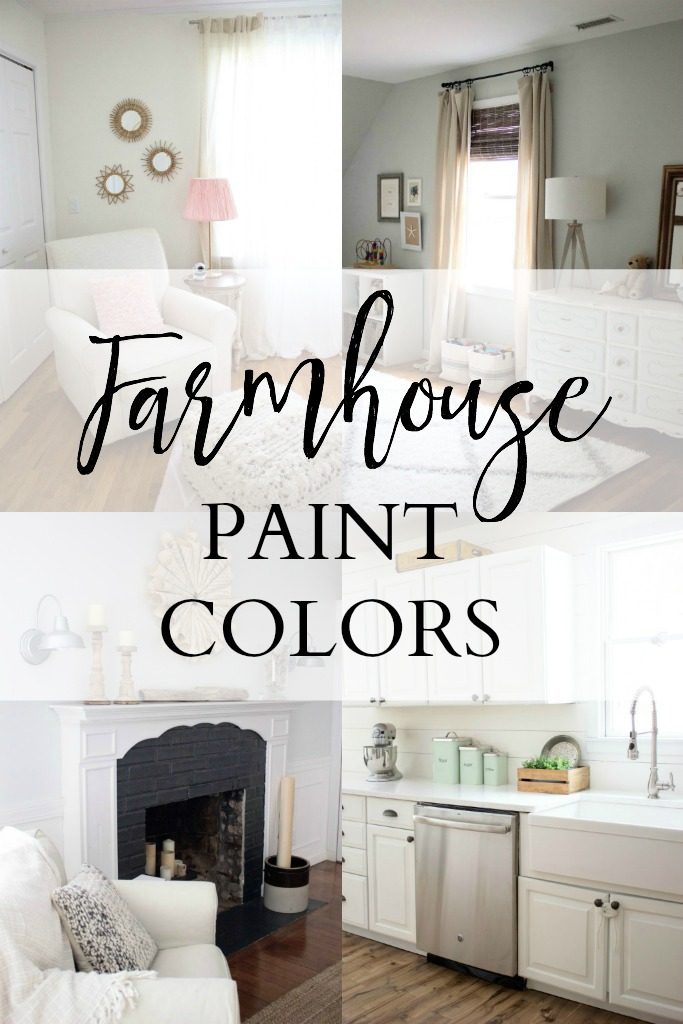 I'm frequently asked on my Instagram what paint colors we use in our home, so I thought I'd throw together a quick post for you all that I'll update accordingly as we continue to paint! The colors below are a mix of old time favorites and new finds. I love that they work seamlessly and flow together throughout the house.
Benjamin Moore Simply White. This is my favorite white and has been for quite some time. It's what we use on all the trim work, cabinetry, and wall planks in our home. I've also used it on furniture, like our farmhouse dining table. It's the perfect white, and I've yet to find one that compares.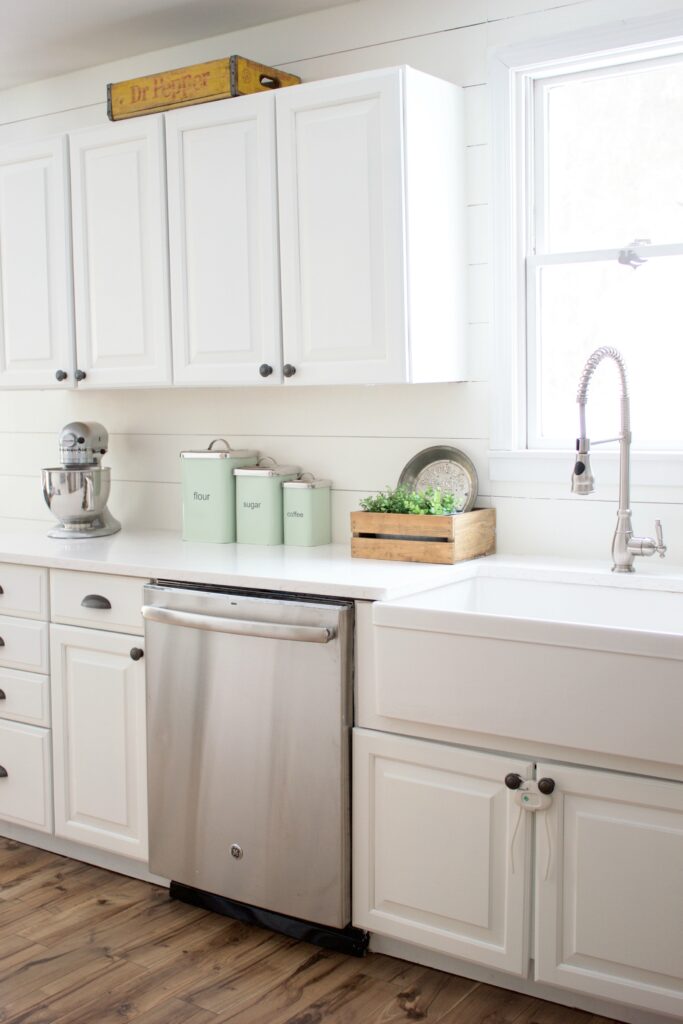 Benjamin Moore Horizon. I recently fell in love with this gray when we moved into our new home. I wanted a gray lighter than the gray in Landon's room and the gray that was on the walls of our condo because there's a little less light in this house (I miss the insane natural light we had!). Horizon is a cooler, very light gray. It definitely runs on the bluer side, which was exactly what I wanted. This is the current color of our living room and family room.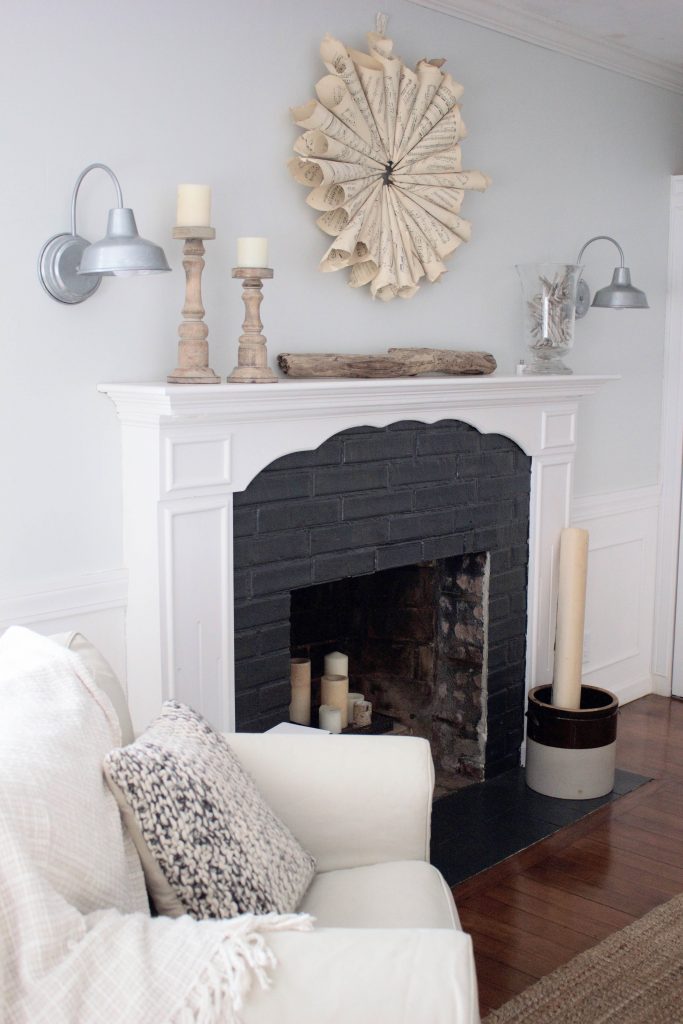 Benjamin Moore White Dove. This off white is the current color of Noelle's room and the 4th bedroom/office. It's a slightly warmer white with a tiny touch of gray. I love it, and it's cohesive with the other whites and grays in our home.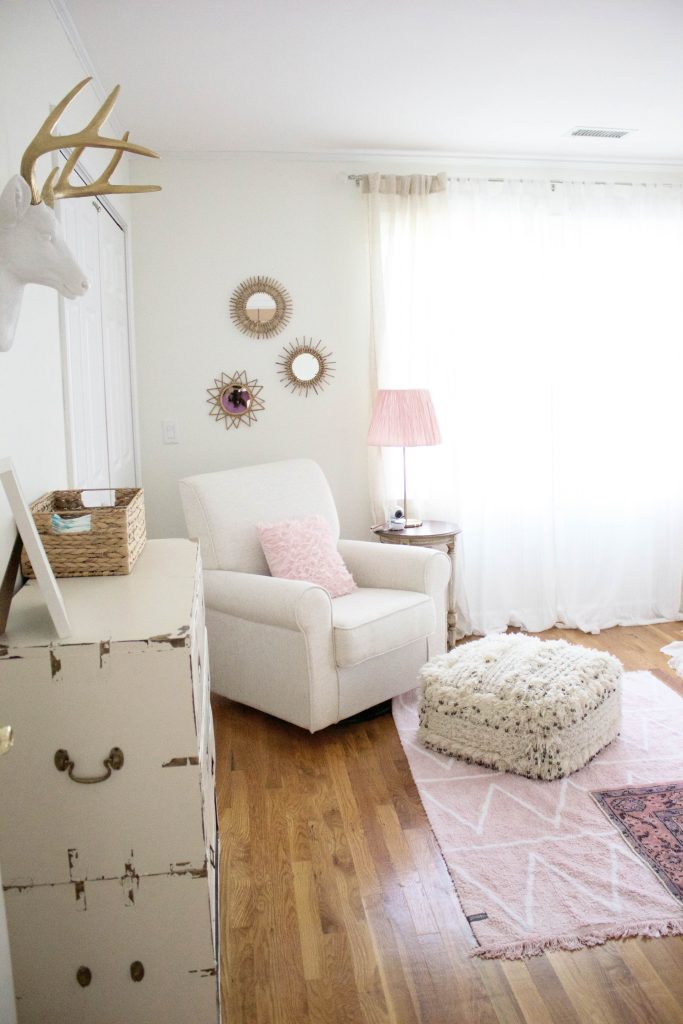 Benjamin Moore Gray Owl (lightened 50%). This is a beloved favorite of mine. It was the color of Landon's nursery in our old home, and I ended up bringing it into this home as well. It's still the color of his room, and I plan on using it again elsewhere. The initial color was a little dark for me, and lightening it up really made all the difference. Never be afraid to ask for that! If you love a color, but it's too dark in your home, ask for it to be lightened by a certain percentage! I guarantee you'll be satisfied!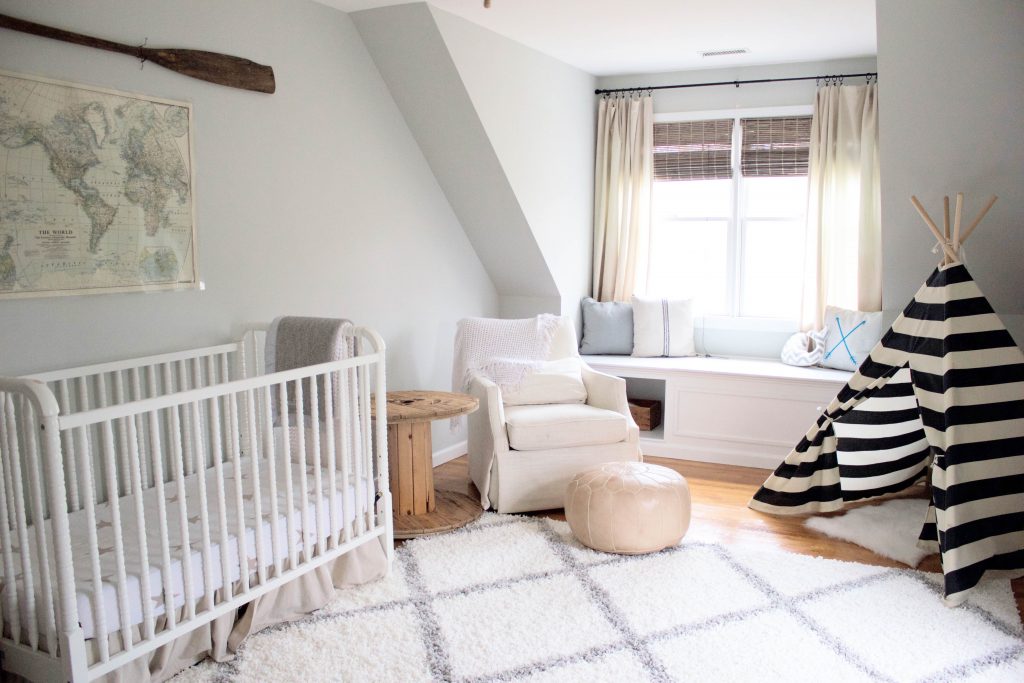 If you have a similar style to mine, you can't go wrong with these colors. I'll add any new colors we use here as we continue to update our home (we still have bathrooms to paint!)!
MORE HOME POSTS: Quartz Countertop Review // DIY Planked Walls // Pergo Flooring Install // Farmhouse Dining Room // How to Choose a Farmhouse Sink