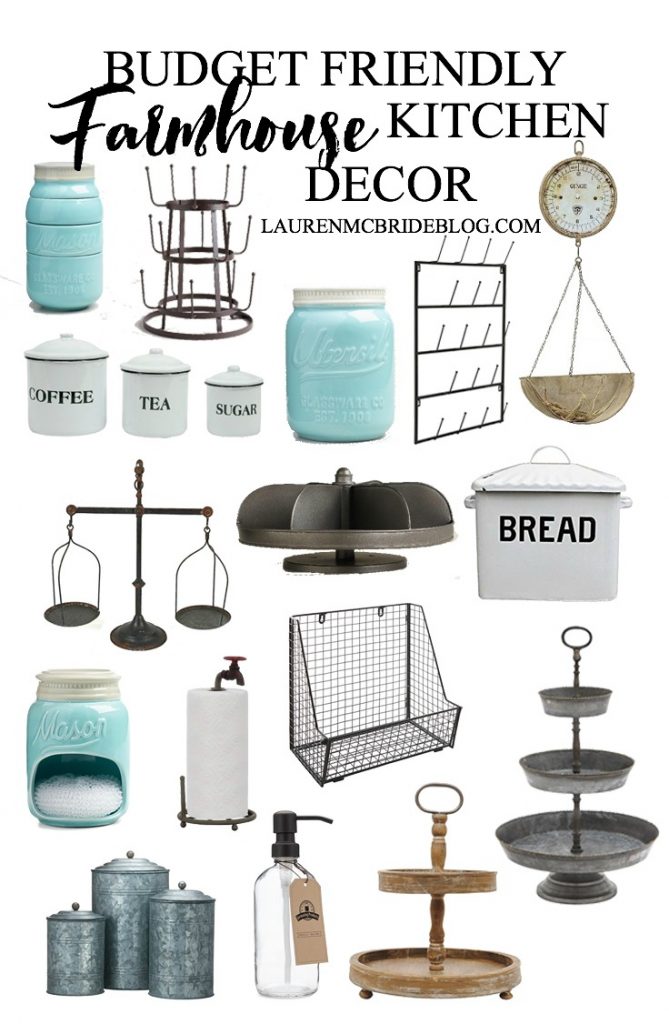 It's time for another installment of our budget-friendly series! Today I'm sharing budget friendly farmhouse kitchen decor, all under $100 and most under $50! Adding a few of these items to your kitchen will add a little touch of farmhouse to your space. I own a few of these myself, and have a few on my "to buy" list.
Budget Friendly Farmhouse Kitchen Decor
Mason Jar Ceramic Sponge Holder
Metal Faucet Paper Towel Holder
You can see more budget friendly posts below:
BUDGET FRIENDLY FARMHOUSE LIGHTING
And be sure to check out my Budget Friendly Home Decor board on Pinterest for all of the items I'll be featuring in the series!