I've been trying out Amazon's Prime Wardrobe feature, and it's allowed me to try their Amazon exclusive brands without actually purchasing them! I scooped up quite a few in my most recent box, and I'm sharing details with you below! If you don't know what Prime Wardrobe is, think Trunk Club or Stitch Fix but YOU pick the items! Some of the selections are limited, but I was able to find some great pieces in this round!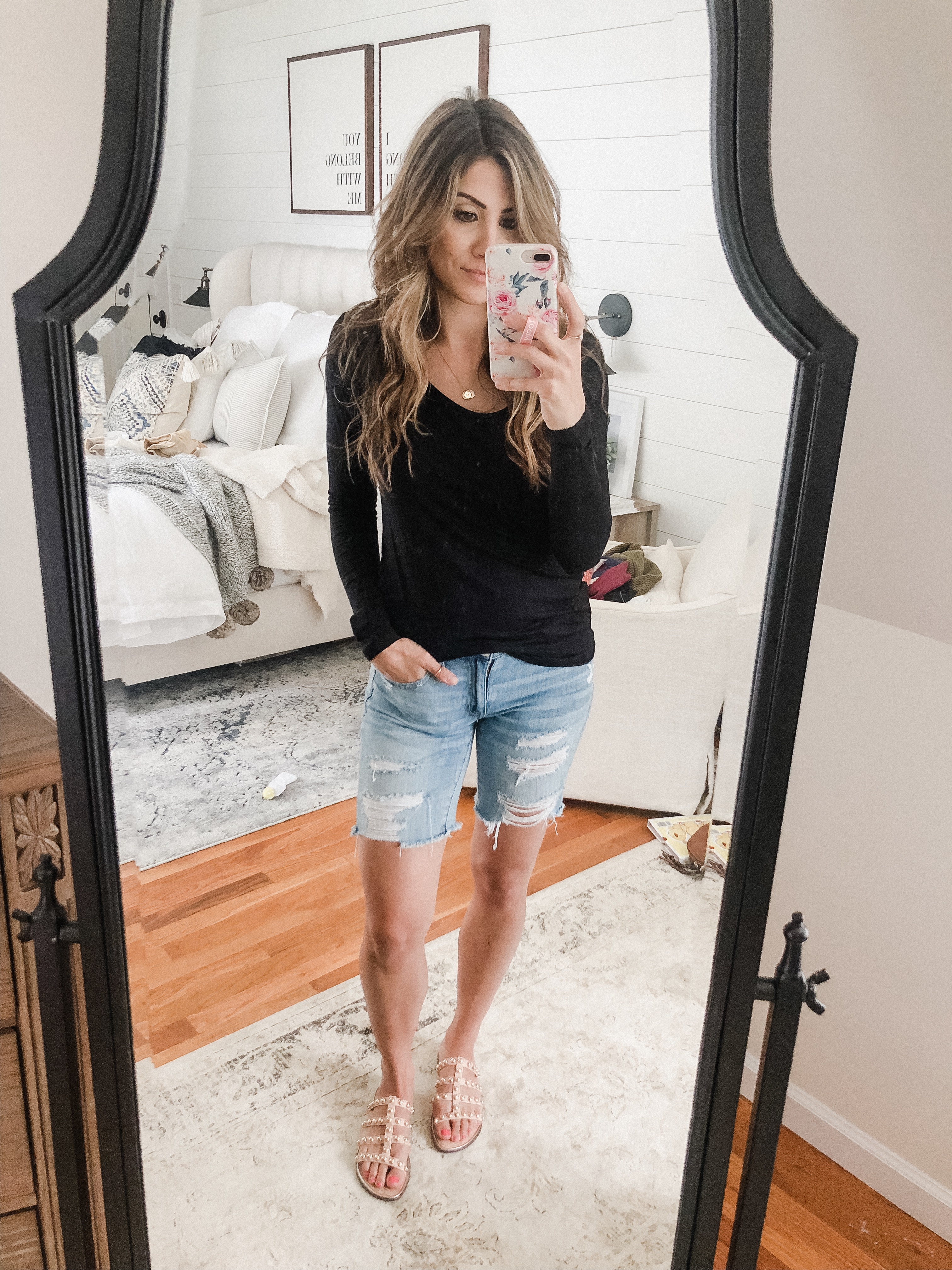 Shoes: Sam Edelman. Fit TTS, I'm wearing my normal size 7!
T-shirts: Daily Ritual. Come in a pack of 2 for $22! I got black and white. Fits TTS, I'm wearing an XS.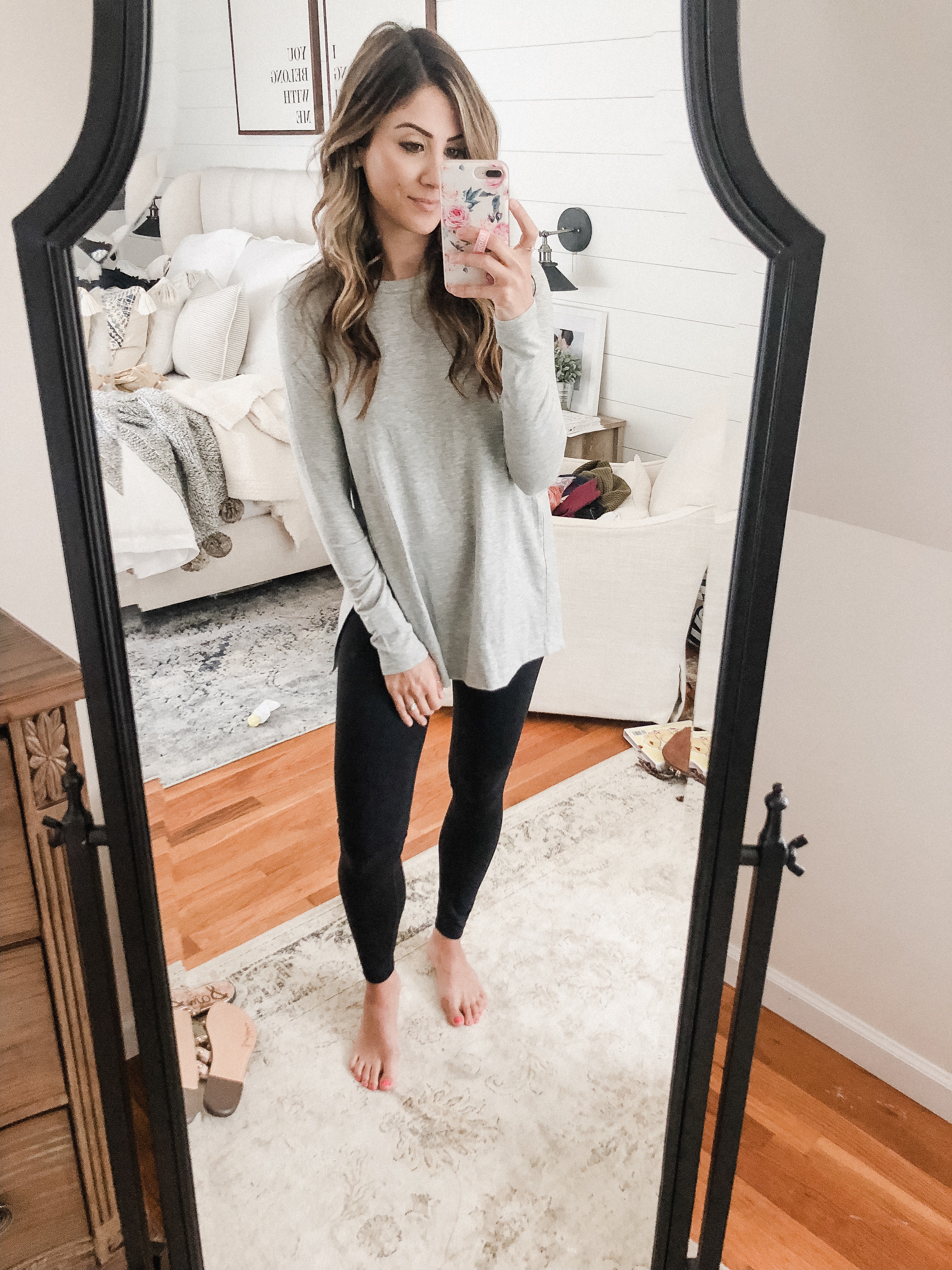 Leggings: Core 10. THESE ARE THE BOMB. Not see through, fit TTS. High waisted. SUPER comfy, almost similar to the Lululemon Align fabric (just not AS soft). Loved these!
Top: Daily Ritual. Nursing friendly! Super comfortable and versatile. Fits TTS, comes in black too.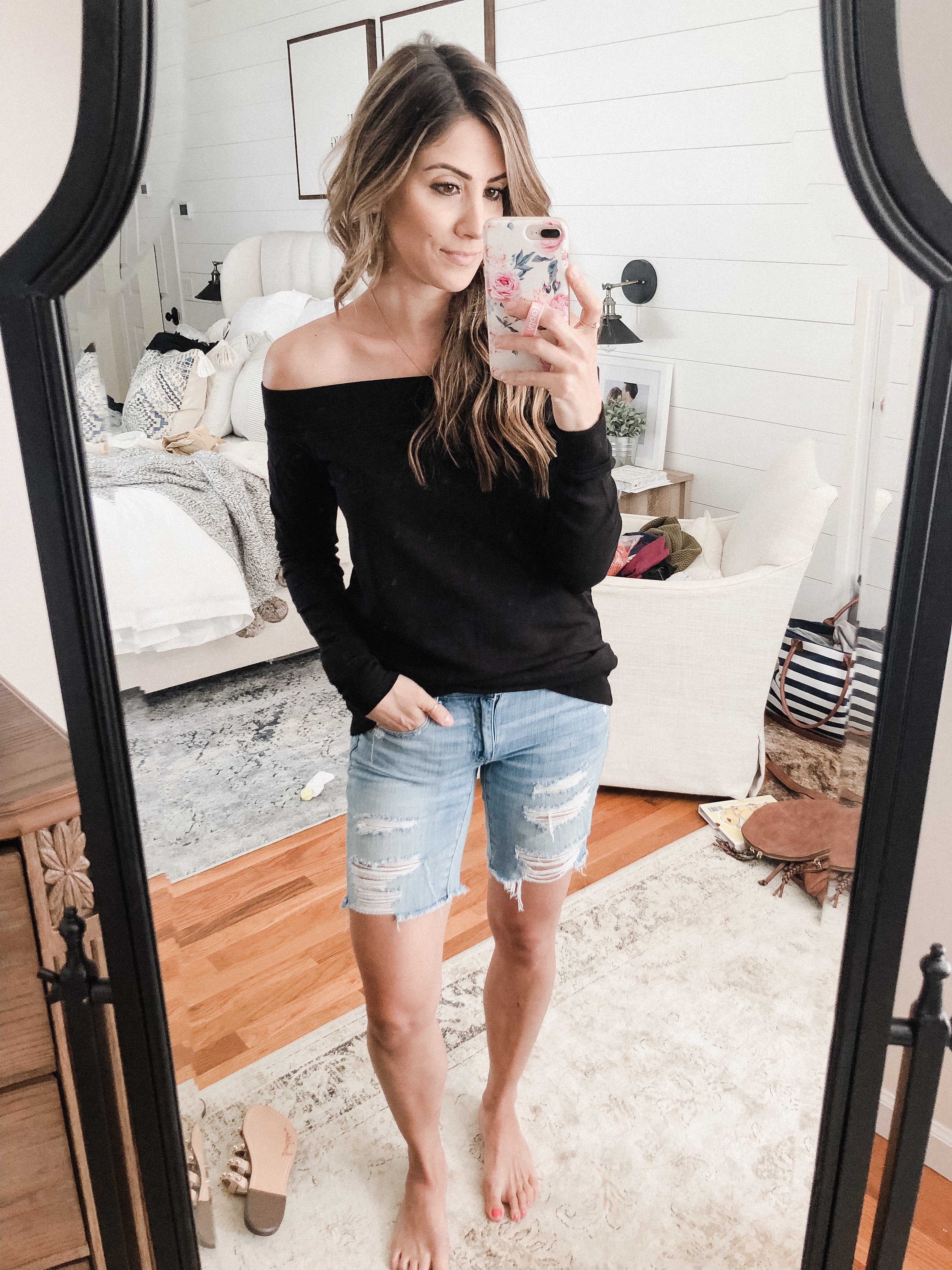 Top: Daily Ritual. Love this! VERY long, but great with leggings or tucked in the front. Doesn't come up as annoying as some cold shoulder tops. Fits TTS, I'm wearing an XS.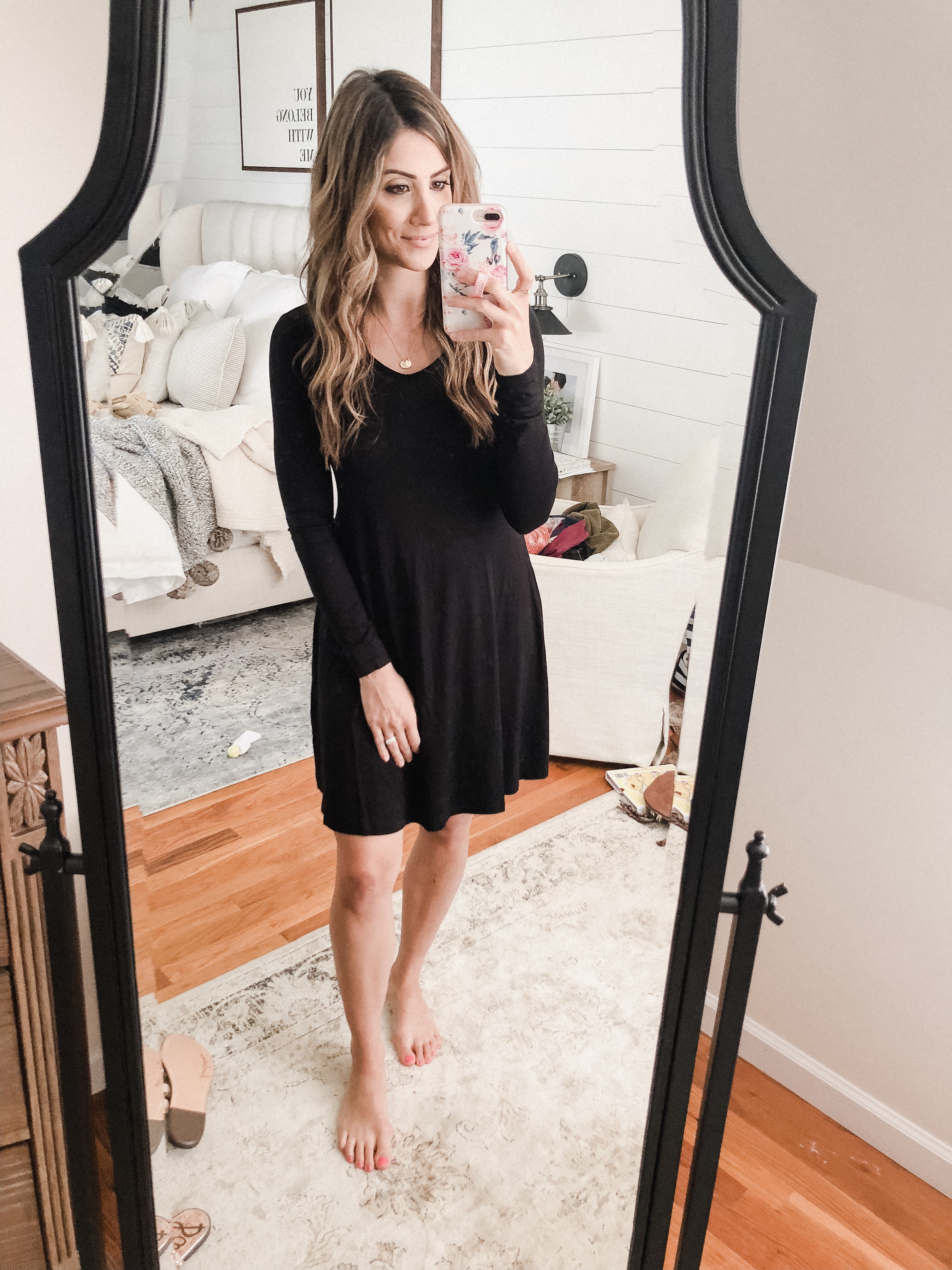 Dress: Daily Ritual. SUPER soft. Some reviews say it pills, but it seems to be on specific colors! Fits TTS, I'm wearing an XS.
I also tried on this tank by Core 10, which fits TTS and is very lightweight. I was wearing an XS! I also tried this top by Daily Ritual in an XS but I felt like it looked a bit weird, so I'm not a fan! My TOP PICKS would be the Core 10 leggings and the Daily Ritual T-shirts! Overall I am SUPER impressed by these items and their price points!
If you guys like these reviews, let me know in a comment below and I'll keep trying new things out for you! 🙂