This is a sponsored post written by me on behalf of Vintage Seltzer. All opinions are 100% mine.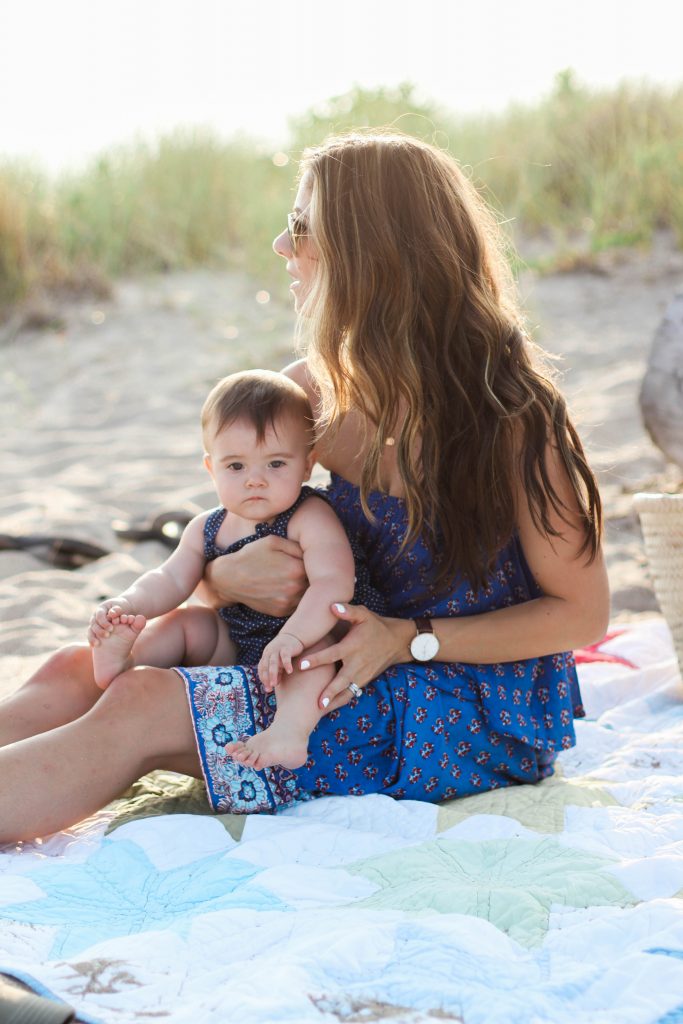 With the weather in New England changing by the day, I try to take full advantage of our short summer months. It really isn't getting warm here until mid-June and fall comes quickly in September. So once the warm weather hits, I make it a goal to spend our days and evenings outside by the beach. My husband is the only one of us four who dislikes the beach, but he grins and bears it despite his complaints. 😉
I usually take the kids to the beach by myself during the day, and then we return to watch the sunset once daddy gets home. I always pack a small bag of water and treats for ourselves and Landon, and occasionally we'll make it an evening dinner picnic. My husband is not the biggest fan of picnics on the beach (he claims sand gets everywhere…I claim he just doesn't know how to picnic right!). Usually, we'll end the night with ice cream! I love sharing these moments with the kids, and I pray they are moments they'll remember forever.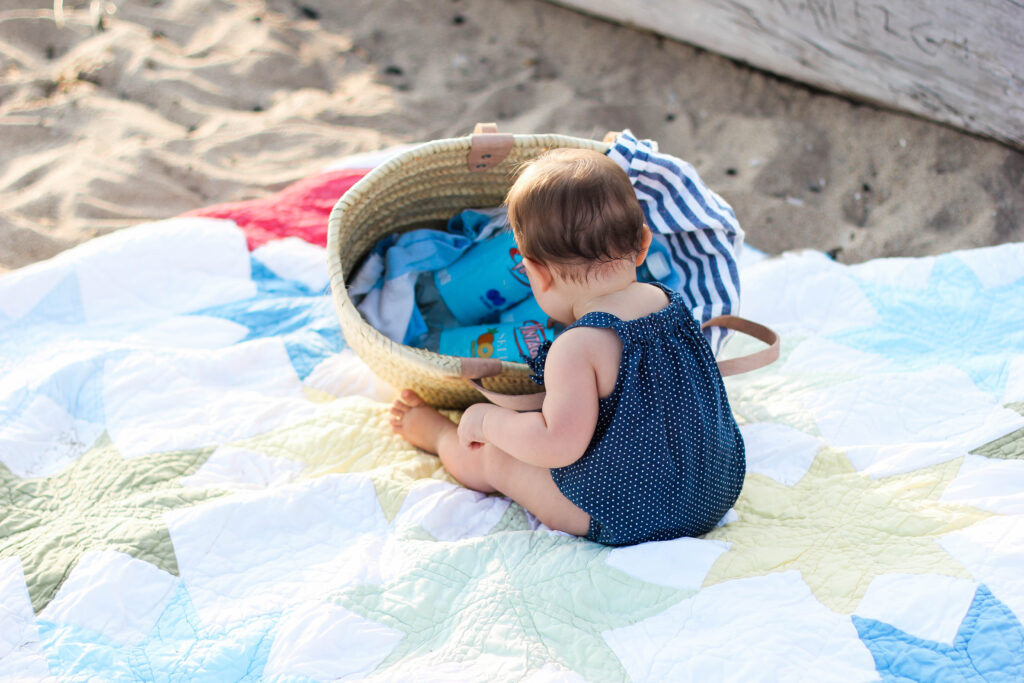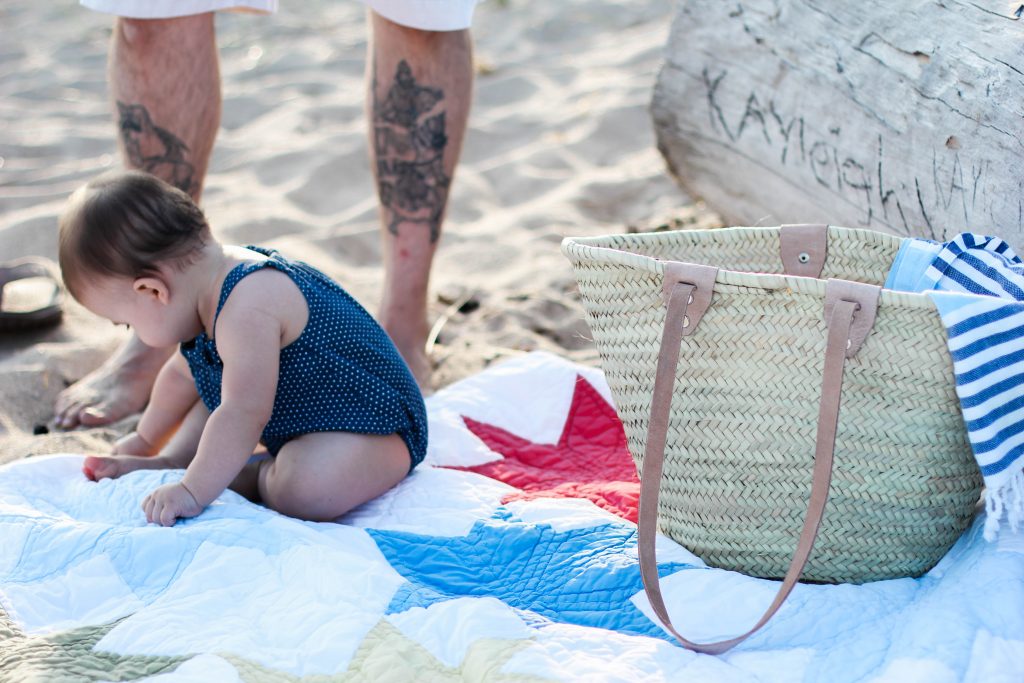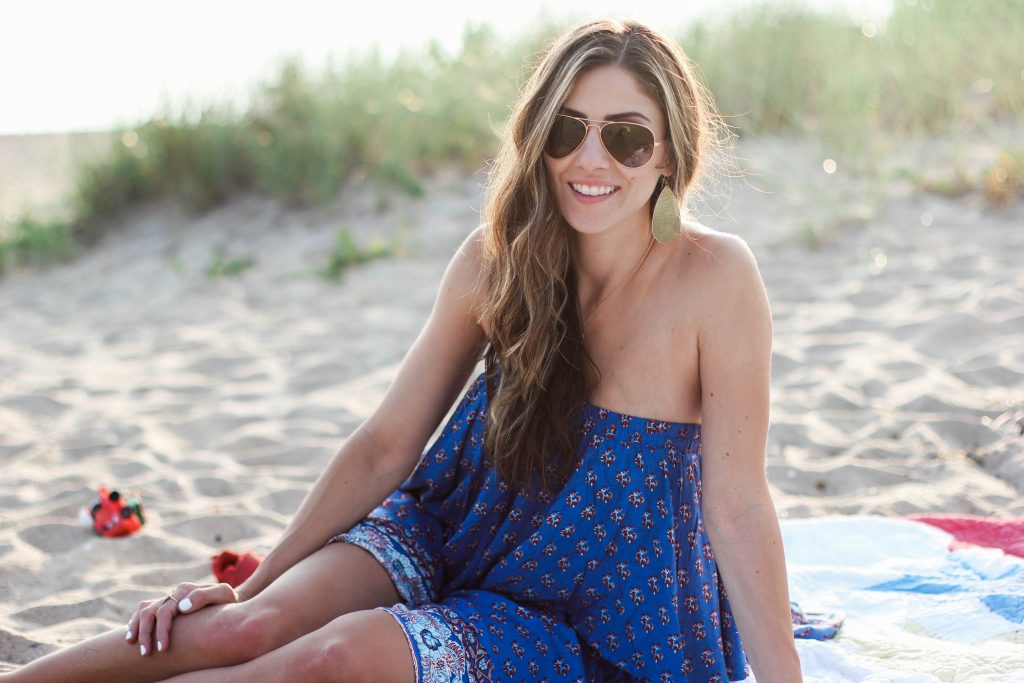 Dress: Faithfull The Brand // Sunglasses: RayBan // Earrings: Nickel & Suede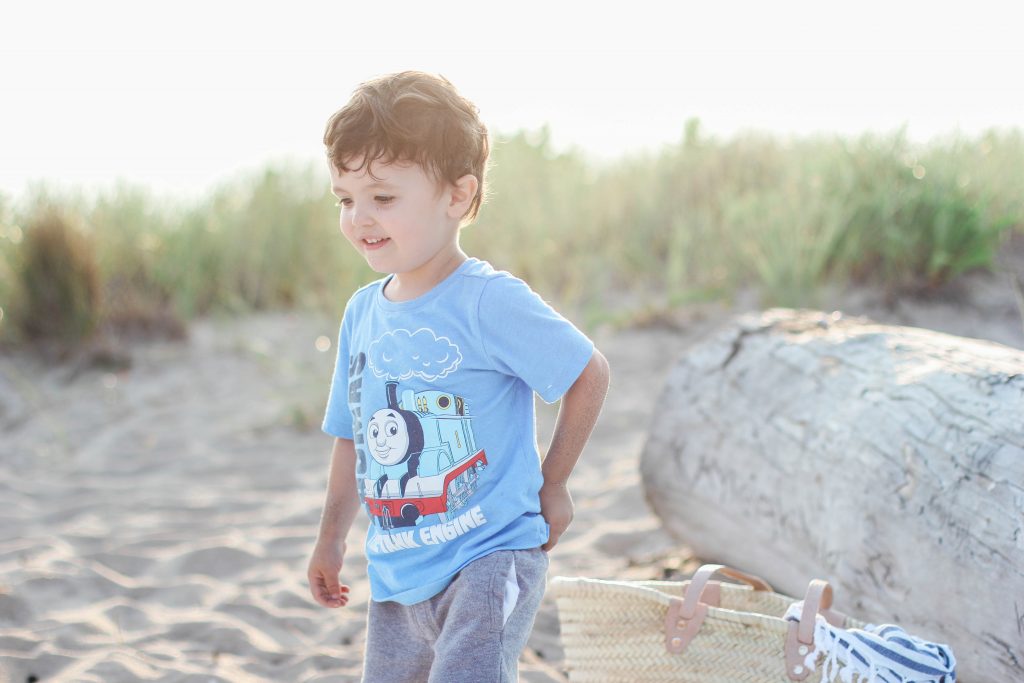 I have a few simple tips for a successful family picnic on the beach.
Pack foods that can be easily eaten. Utensils can be a pain and also get messy, so I prefer foods that can be easily eaten by hand mess free (sandwiches, etc).
Instead of plates, serve food in containers. This makes it easy if there's no trash nearby because you can just put the lid back on and pack it up when you're finished.
Always pack napkins and wet wipes. Wet wipes are super convenient for sticky messes! I always wipe my son's face and hands with the wet wipes followed by the napkins to avoid any sand sticking to food spills.
Opt for water bottles or sippy cups for the kids instead of plastic cups. Anything that contains the liquid and can be recapped it the best option on the beach!
One of my favorite beverage treats (since I don't drink soda or anything sugary) is sparkling water. Vintage Seltzer's new summer flavors will be available from June 24-July 31st, and are made with natural flavors, zero calorie, sugar/fat/gluten free, with NO artificial sweeteners or HFCS or FDC color. I love the new summer flavors because they remind me of everything about summer. Pineapple and Peach-Mango are deliciously tropical, and blueberry reminds me of blueberry picking with the family during July. They're incredibly delicious and perfect if you like a little flavor in your water!
To Find Vintage retail locations and for recipe ideas visit drinkvintage.com. In Connecticut, you can find them at your local Big Y or Shoprite! The limited edition flavors are only available at Shoprite, Wegmans, or Stop N Shop New York. Join the conversation on the new flavors @VintageSeltzer on Vintage Facebook and Vintage Twitter and #DrinkVintage.