Thank you to Nordstrom for sponsoring today's post!
I think it's pretty obvious by now that I live for comfortable clothing, especially in the cooler months. I love wearing lots of layers when its cold, and comfortable leggings or joggers for lounging around the house. Many of you have asked about some items you've seen me wearing in my Instagram stories, so today I'm partnering with Nordstrom and sharing my favorite Fall Layering Basics with you!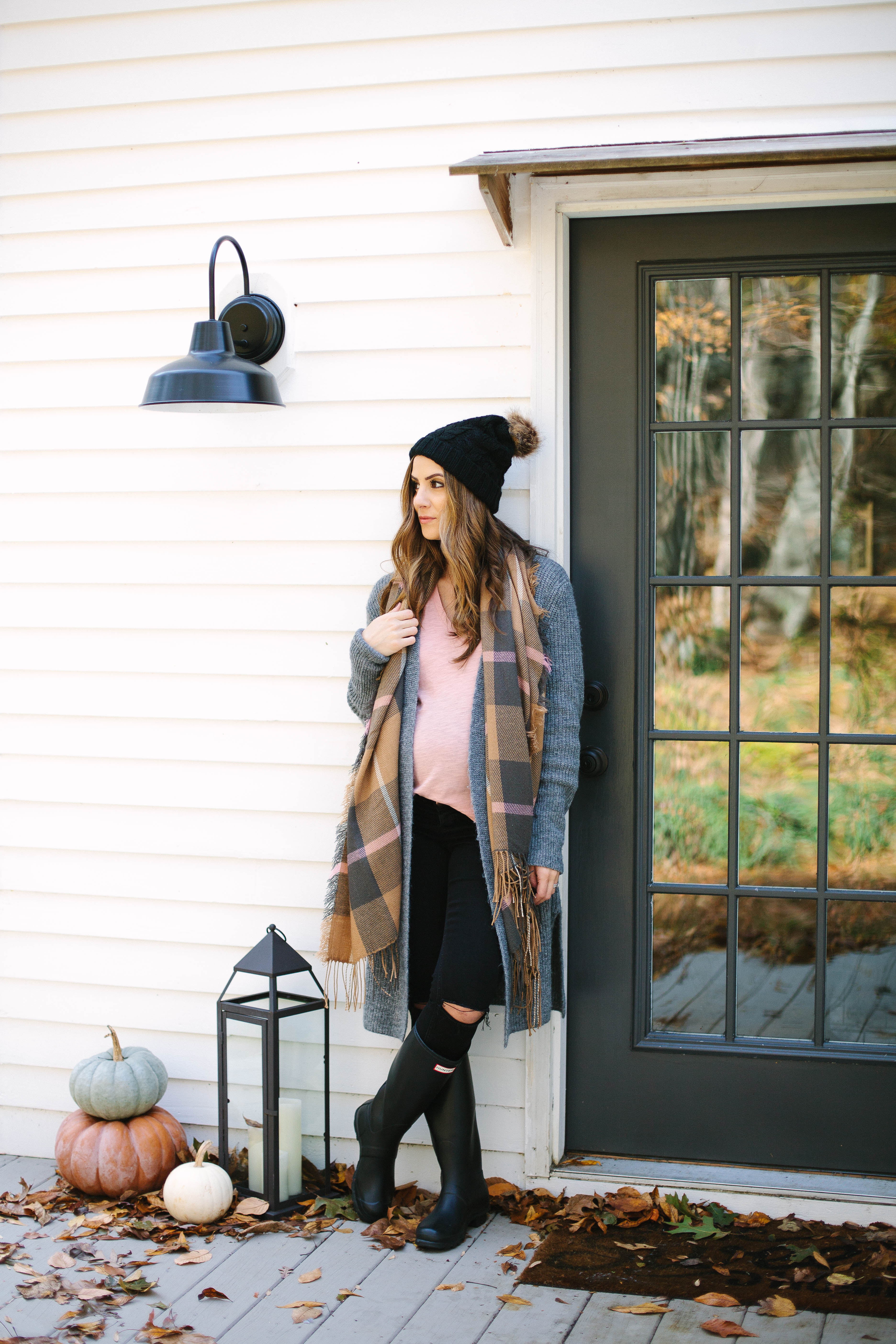 Short Sleeved Tees
I'm a basic tee and jogger pants kind of gal, you all know that! I get a ton of questions on my favorite basic tees, and the v-neck you always see me wearing is this Madewell Whisper Cotton V-Neck Tee! It's, hands-down, the best t-shirt I've owned. The white isn't see through as long as you wear a nude bra underneath! I also have the Madewell Whisper Cotton Crewneck Tee if you're looking for a higher neckline. I just learned it comes in a striped version as well, which I just added to my cart! I like having basic tees in a variety of colors as well as stripes to layer under cardigans.
SHOP SHORT SLEEVED TEES

Long Sleeved Tees
Similar to short sleeved basic tees, I love these for layering as well. I switch to long sleeve tees when its extra cold for added warmth. They're great to layer under cardigans, ponchos, and even vests! I particularly love this Caslon Long Sleeved Crewneck Tee because of the great price. I have the striped version of it, and I recommend sizing up one size for a looser fit!
SHOP LONG SLEEVED TEES

Cardigans
Is there ever such a thing as too many cardigans? I live in them during the fall and winter because they're the easiest way to layer! I love this Halogen Ribbed Cardigan I'm wearing because it's a heavier knit and very warm without being itchy. I like to layer them with basic tees or even a flannel or chambray top (which is a little harder for me at the moment being pregnant!). This Madewell Waffle Knit Cardigan and this Halogen Rib Knit Wool and Cashmere Cardigan are also beautiful options!
SHOP CARDIGANS

Ponchos
I love throwing ponchos over my outfit for extra warmth or when I don't feel like wearing a jacket. They're also great for just lounging around the house (instead of my bathrobe, haha!). They're great for layering over basic tees, or even sweaters. I love this Caslon Mixed Stitch Poncho and this Halogen Cashmere Turtleneck Poncho. This Caslon Cowl Neck Poncho also comes in a few pretty colors, and they'll all work with pregnancy too!
SHOP PONCHOS

Scarves
I love a good scarf during the cooler months, and it's amazing how much warmer you are having something around your neck! I have a variety of scarves in my closet, from plaids to knit to cashmere. I recently scooped up this plaid one from Madewell, and I love that the plaid is more muted than most! I also love this scarf that's a little longer because I can wrap it loosely around my neck for a more casual look.
SHOP SCARVES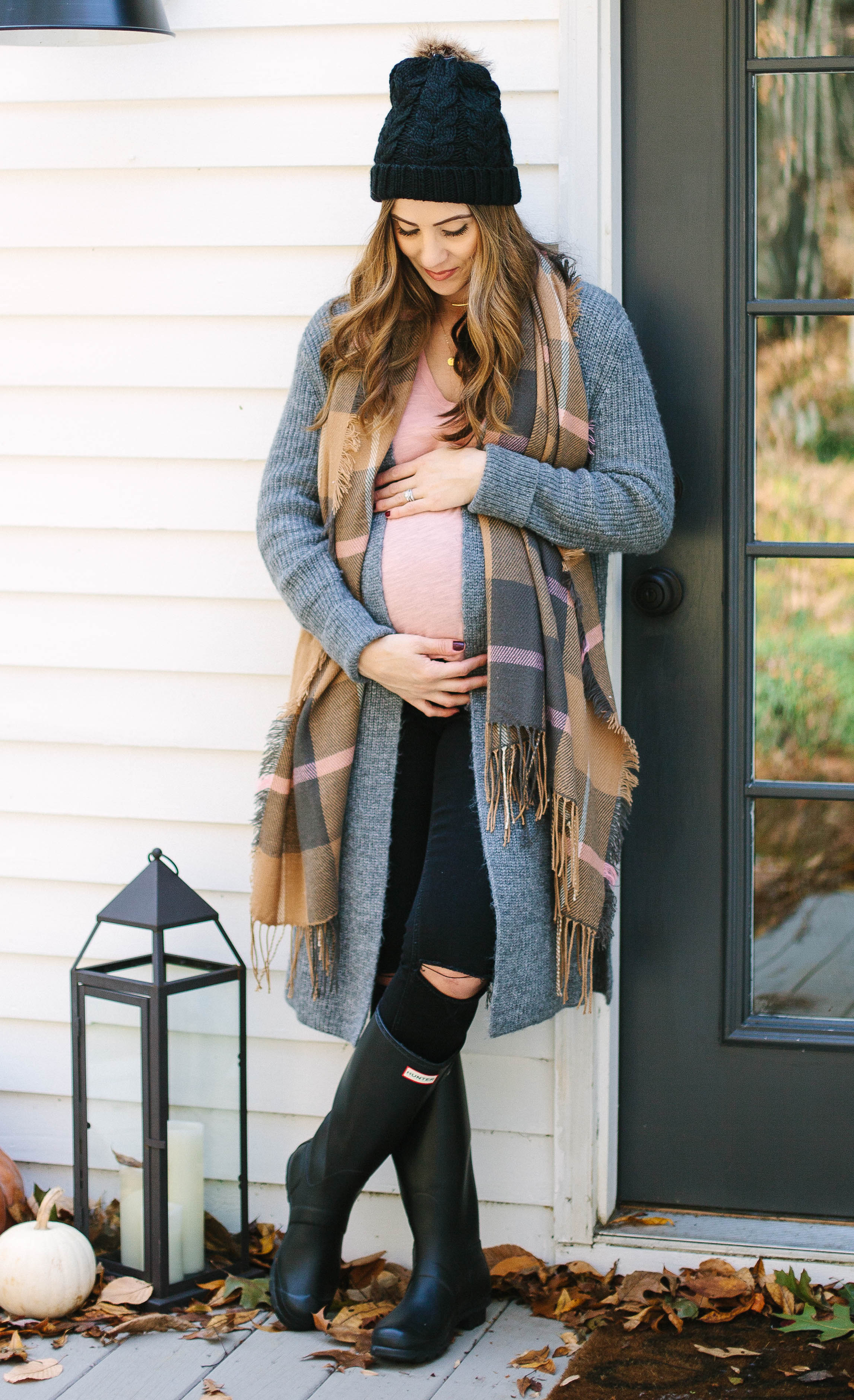 All of these great items can be found at Nordstrom! I just learned they offer curbside pickup, which is freakin' awesome if you're a mom (and even if you aren't!). I was able to place my order, pick it up within 2 hours and have it HAND DELIVERED to my car! Woo! If you're in need of some great layering basics, check out Nordstrom for the wide variety of options they offer!