Thank you to Lunchbox and Dove+Men for sponsoring today's post!
My husband doesn't make an appearance on here much and that's because he's usually the one taking the photos for me. But I need to brag on him a little bit today. If you've been a follower on here for quite some time, you know my husband is the man behind our DIY projects and home renovations. He's the one who says "yes, dear" when I come up with another bright idea, even if it means late nights and minimal sleep.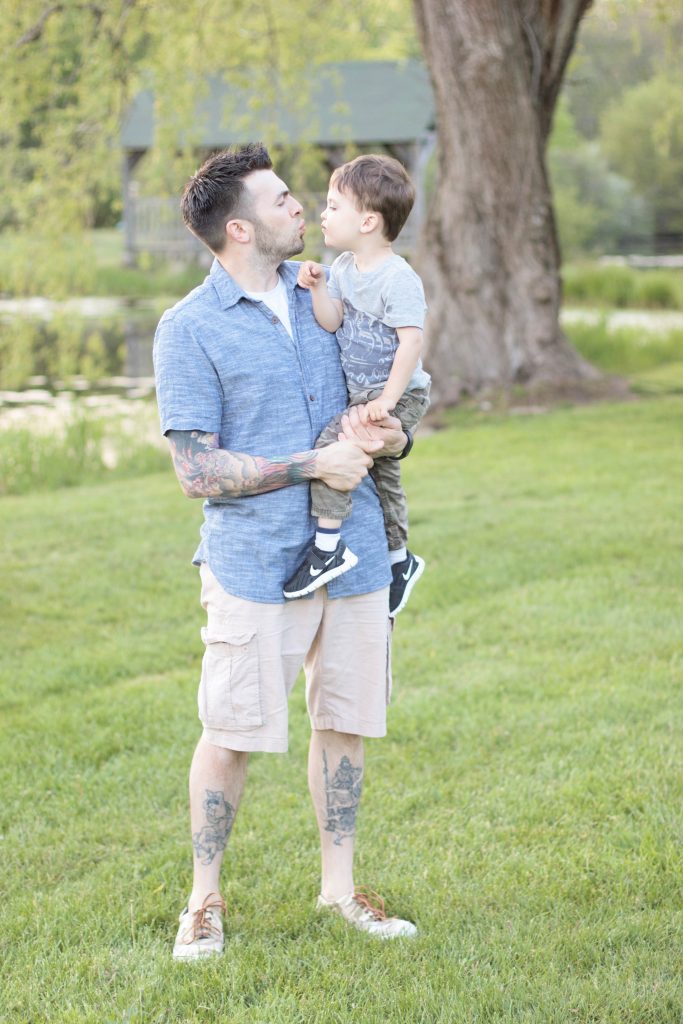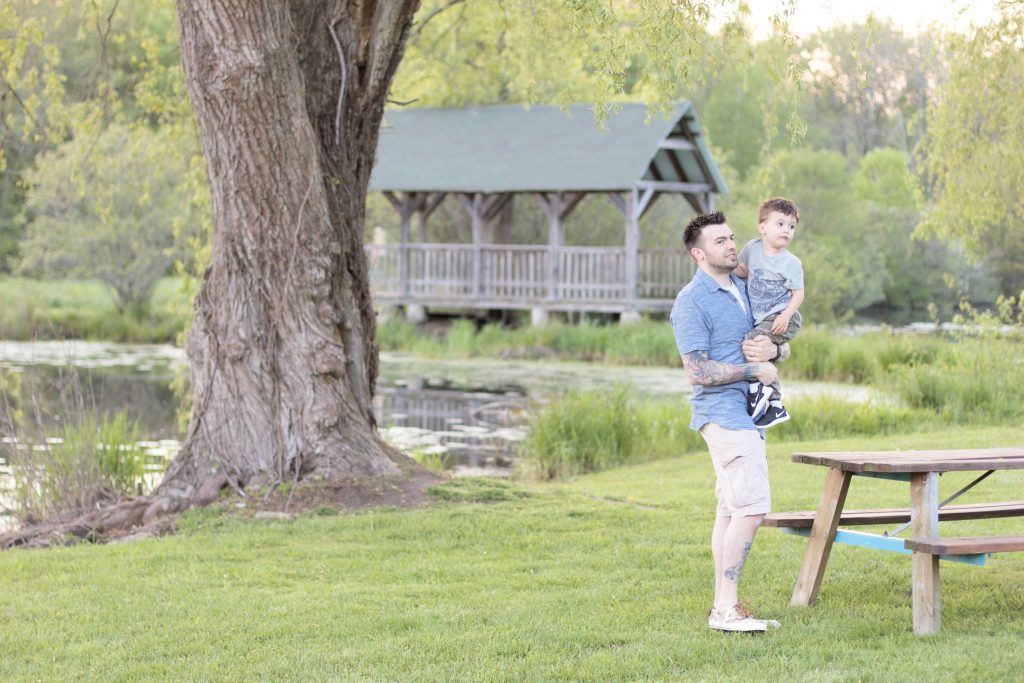 My husband is an electrical contractor, which means he works with his hands all day long. He often leaves before we all wake up, and easily puts in 10-12 hour days. When he arrives home, I usually have an ongoing project I need his help with or a new one I ask him to start. And this man continually agrees with my grand plans over and over again without putting up one fight.
On top of dealing with my crazy ideas, he is one fantastic father. And he is one supportive husband when it comes to my role as a mother. He is always keeping my needs in mind and knows when I need some time to myself away from the house for a bit. He fully supports my "me" time and always goes out of his way to make things work for me. I'm not quite sure how I won the husband jackpot, but he makes me feel like the luckiest girl in the world 😉
I have a few ideas in mind for Father's Day gifts for my husband this year. He's obsessed with his FitBit, t-shirts that represent America (that's the military in him!), and he could probably use a good nap 😉 But I recently realized my husband probably doesn't want any of that stuff. No, I'm pretty sure all he wants for Father's Day (and 5 things all dads want for Father's Day!) can be found below:
To sleep in. "Sleeping in" hasn't happened in about 3 years, and I'm quite certain my husband could sleep all day if I let him.
To not be nagged about an endless project. He definitely deserves a break because I literally throw something at him every second of the day, but he knew I loved DIYing things before he married me, soooooo. 😉
To fall asleep in his recliner and NOT have me wake him up. I always wake him up to come to bed, but apparently he really loves falling asleep in that hideous recliner that I keep trying to get rid of. Probably because he can't hear the baby downstairs.
To just do nothing. Work, kids, house projects. There is no such thing as "nothing." But I know he would just love to not be thinking about anything for more than a few minutes.
Alone time with me. I don't really need to divulge on that, you get the idea. 😉
Since he gave me exactly what I wanted for Mother's Day, I'll try to work on those things because he definitely deserves a break.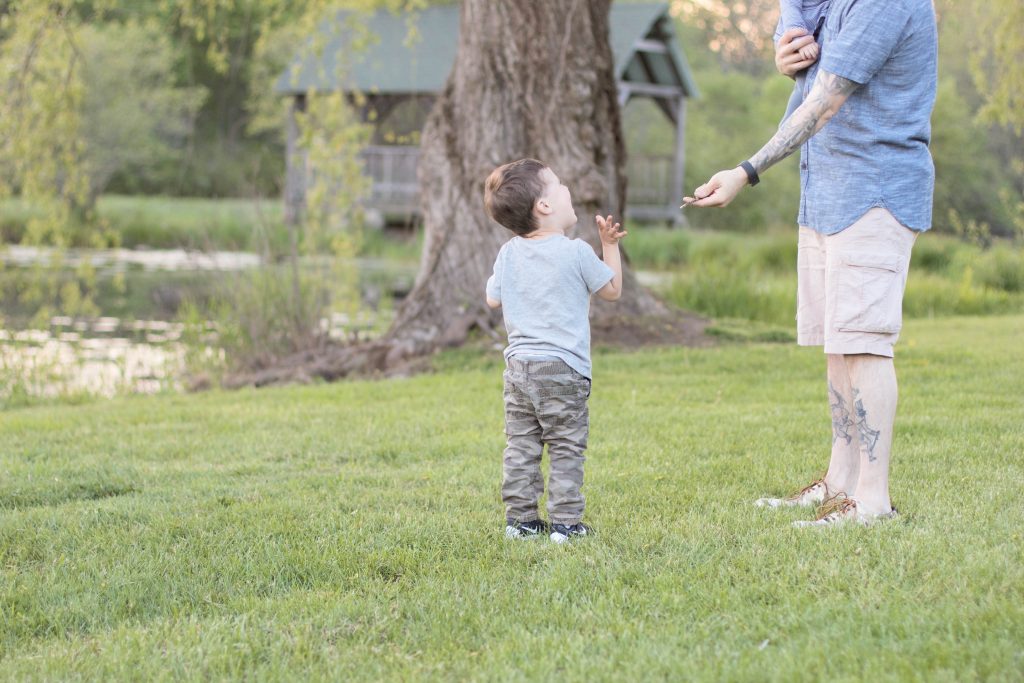 All jokes aside, I always include some basic necessities because my husband always seems to forget about himself since he's so busy caring for the three of us! He is basically always a mess from his electrical job and the home projects I have him working on (sorry, honey), so I'll be grabbing some of these Dove Men+Care products from Walmart for him as well. Here's why: The Fortifying Shampoo will clean his hair of all the sawdust from the countless wood planks I ask him to cut and nail to our walls. The Clean Comfort Body and Face Wash or Bar will wash all the paint off of his hands and body from my latest request to paint another room/piece of furniture/project. The Clean Comfort Dry Spray Antiperspirant will keep him dry when I ask him to pick up and move some crazy heavy piece of vintage furniture that I bought off Craigslist. And last, the Hydrate and Post Shave Balm is for when we finally do get to spend some alone time together and he cleans himself up for date night. That way when he is busy caring for our family, he's still caring for himself too.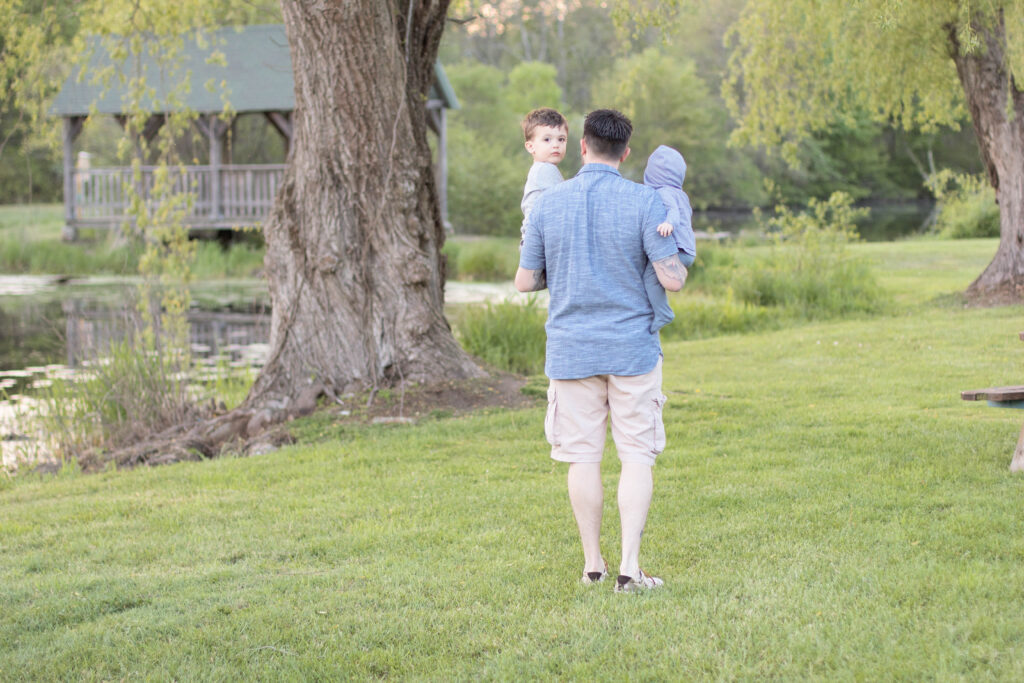 To the world's best dad, we love you so much and appreciate all you do around here. Thank you for being YOU!