Thank you to Hourglass Cosmetics for sponsoring today's post!
I've got a couple of my tried and true makeup tips for you today that are super easy and help keep your makeup in place! I've shared before about my love for Hourglass Cosmetics Veil Translucent Setting Powder, and I want to share two ways I use setting powder with you.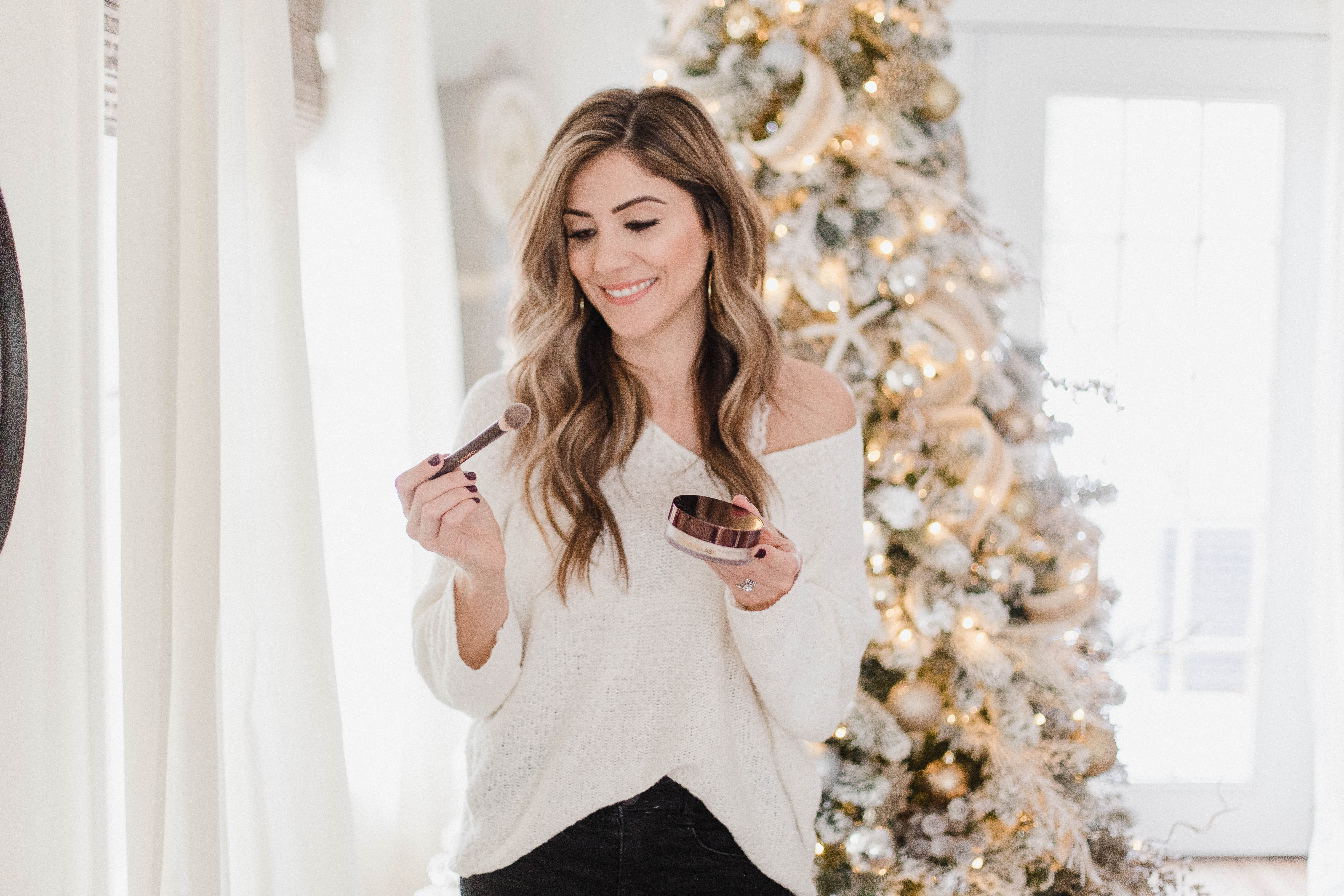 1 // Using setting powder to set concealer.
I struggle with REALLY dark circles. They're hereditary, so there's not much that will fix that even with 8 hours of sleep every night! So concealer is my jam, and I can't live without it. My secret to getting concealer to stay in place all day is to set it with setting powder. I CANNOT skip this step in my makeup routine because my concealer will crease otherwise. After applying my concealer with my favorite makeup sponge, I lightly apply Hourglass Veil Translucent Setting Powder using the tapered end of the Hourglass Ambient Lighting Edit Double Ended Brush. A little is all you need, and I like how this brush applies it lightly but enough to set the concealer in place. I have zero creasing of my concealer when I set it this way, and it stays in place ALL day.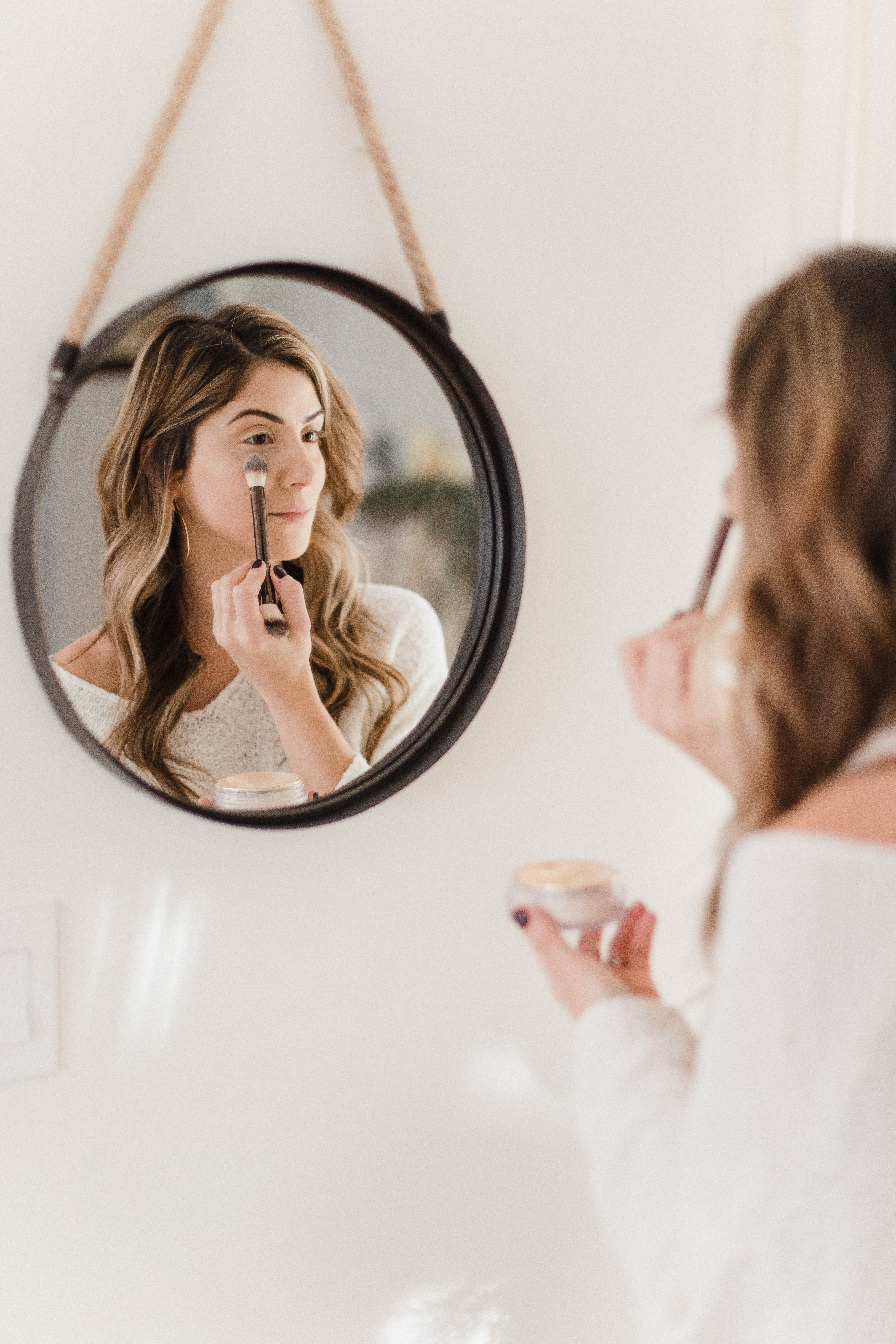 2 // Using setting powder to set eyeliner/eyeshadow.
I frequently get messages asking how my lower lash line eyeliner/shadow stays in place all day. I no longer use eyeliner on my lash line (with the exception of my water line), and instead use a dark shadow for a smokier/less heavy look. My trick for it staying in place all day is again setting it with the Hourglass Veil Translucent Setting Powder. This time I'll use a smaller concealer brush (this No 8 Large Concealer Brush by Hourglass is a great option), dip it into the setting powder, tap off the excess, and then lightly sweep it under my lash line. It helps keep everything in place all day!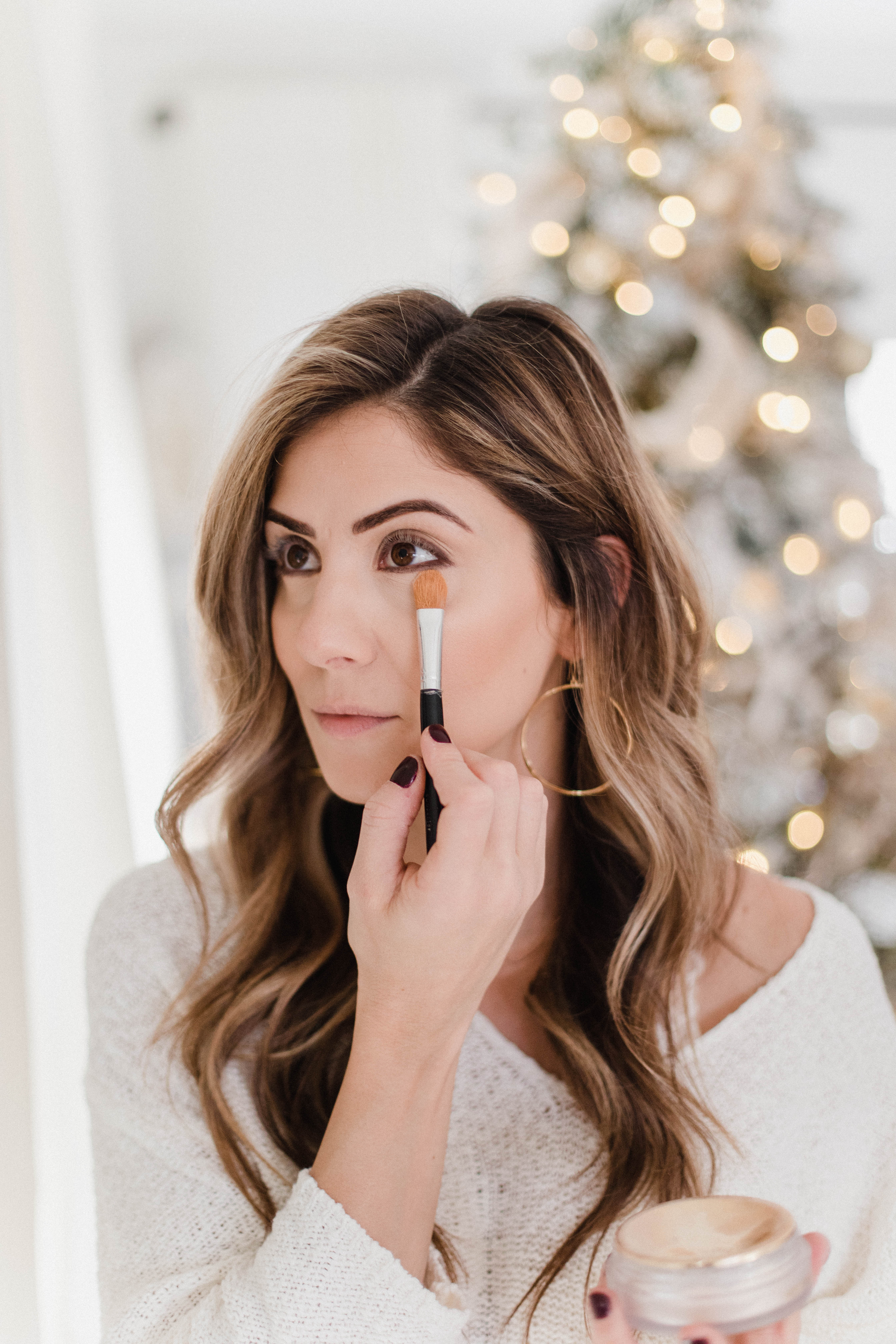 I also use the Hourglass Veil Translucent Setting Powder to set my foundation too! I love that it's slightly pigmented, yet still translucent, and will work for all skin types. A little goes a long way, and a light dusting is all I need!
If you need any other recommendations from Hourglass Cosmetics, I've got a few for you! I recently tried out their Ambient Lighting Edit – Unlocked and LOVE the variety of shades it comes with for setting powder, bronzer, blush, and highlighter. I've been using the top left shade to brighten up under my eyes a bit on days I'm extra tired. I also really love their Veil Mineral Primer, and I recently tried their Ambient Light Correcting Primer as well which gives a slight illuminated, lit from within glow.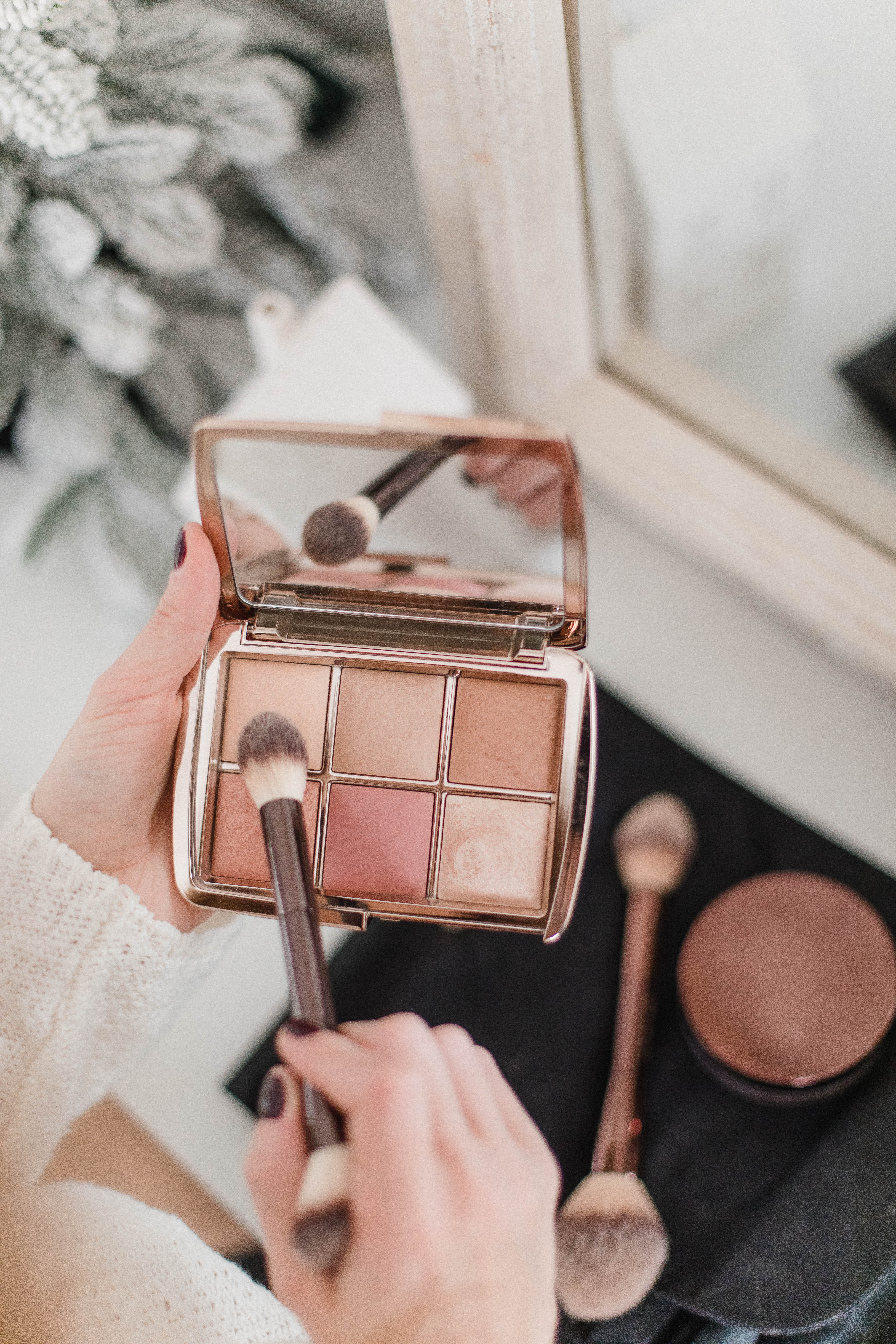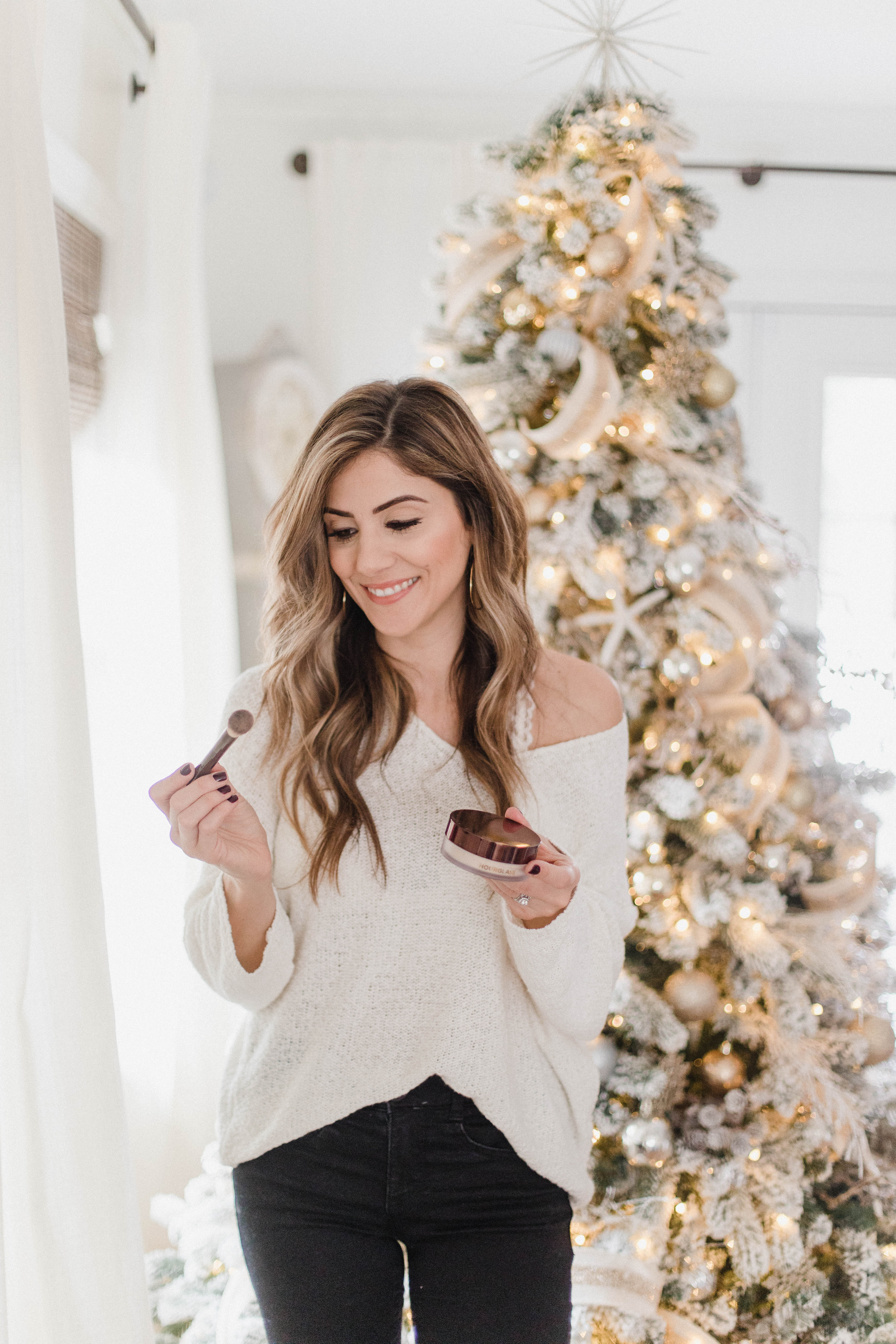 I hope these tips are helpful next time you're applying your makeup! Check out more faves from Hourglass Cosmetics below.