I've spent the past several months scouting out the Best Amazon Athletic Wear, so today I'm sharing my current faves with you! I've found Amazon's in house brands like Core 10 to be really fantastic quality for my workouts, and I love that they're significantly less expensive than other brands. I've got a little round up below for you below so you can find all of my favorites in one place!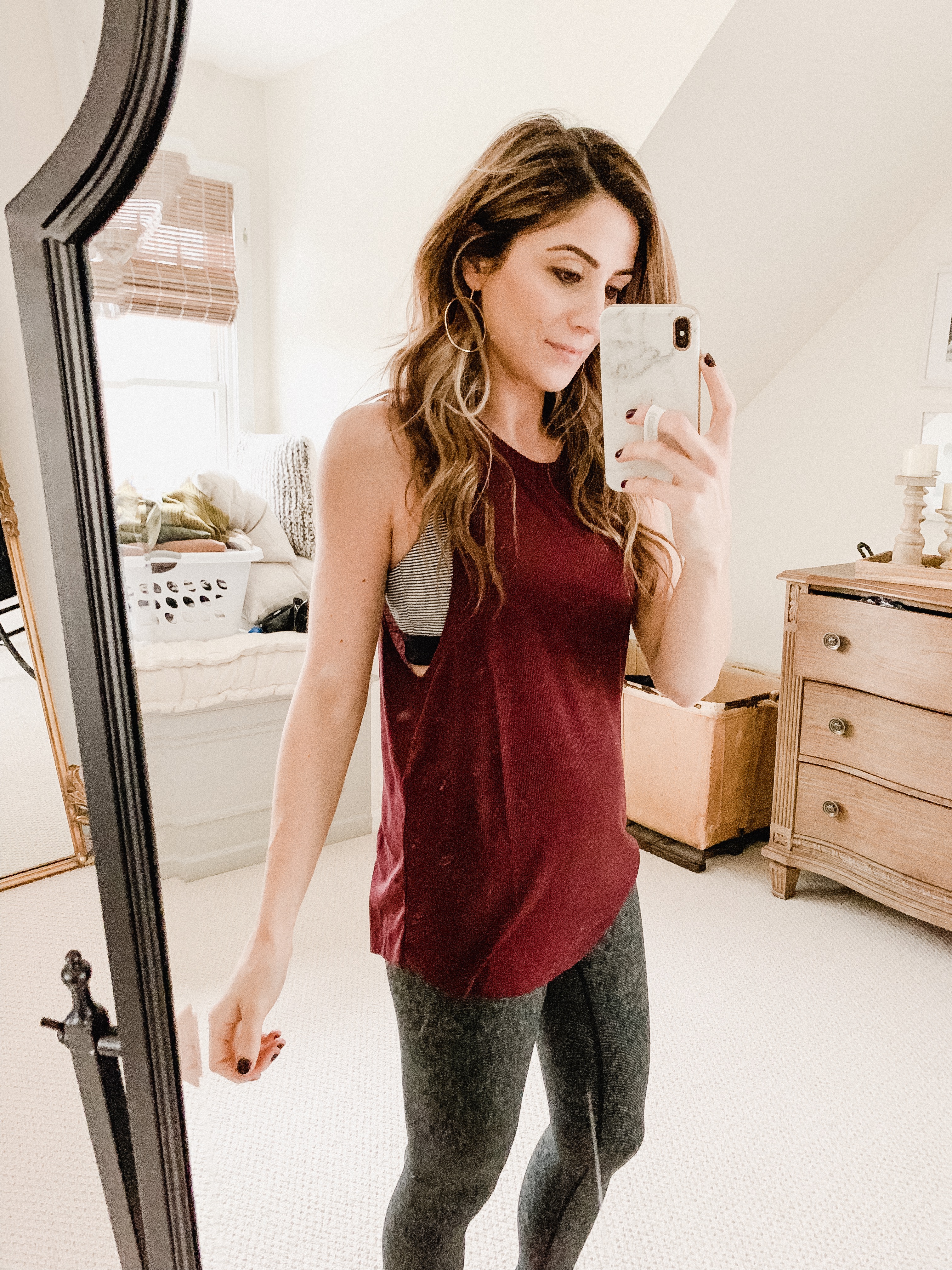 adidas Loose Tank Top: This tank has 4.5 star reviews and is only $15! I just scooped it up for myself!
Core 10 High Waist Crop Length 24″ Legging: These are just like the full length pair, except cropped! They fit and wear just as well, it's just a matter or preference. Again, so soft and comparable to Lululemon's Align!
Core 10 Relaxed Fit Fleece Hoodie: I grabbed this during the fall when it was getting a big cooler outside. I like the thumbhole feature, and overall it kept me warm as an outer layer! A great workout hoodie!
90 Degree Fleece Leggings: I scooped these up on one of your recommendations, and they're fantastic for super chilly days! They're slightly thicker than regular workout leggings, but not by much. I didn't feel like the hindered my running workout. My legs stayed warm! I like that they're high waisted, too. And for under $30, you can't go wrong!
Core 10 Water-Resistant Wind Breaker Jacket: I wanted a lightweight jacket to wear while running, and saw this one for under $50! It's great with the fleece hoodie layered underneath.
Core 10 Moto Leggings: If you want a pair of workout Moto leggings and don't want to pay the Alo Yoga price, these are under $60! They're available in plus size, too.
adidas Originals Edge Lux Clima Running Shoe: I'm not well versed with running shoes, but I do enjoy this pair quite a bit! So far I've had no issues!
Core 10 High Waist Full Length 28″ Legging: I swear these leggings are a close Lululemon Align dupe! They're not AS soft, but pretty darn close, and have more compression. I own several pairs of these, and absolutely love them. They're under $40 too!
Core 10 Lightweight Semi-Sheer Rib Knit Yoga Tank: I scooped up three of these tanks after falling in love with the first one. They're super light wait, have a relaxed fit, and I love the overall style. Only $17 too! I've washed them several times already and have had no issues.
Core 10 Thermal Run Hoodie: I love this as a base layer while running! It's mid-weight and the thermal material keeps me warm. Highly recommend!
Core 10 Colorblock Leggings: These are super cute and remind me of Zella! They're a comfortable fit, and under $50 too!
I'll be adding to this list as I find new items! 🙂