Thank you to Baby Jogger for sponsoring today's post!
I have a love/hate relationship with living in Connecticut. I'm not a fan of our winters, and our weather can be a little nutty (80 degrees one day and 50 degrees the next), but yet it's a REALLY beautiful New England state that's very family friendly! There are a variety of fun places to take the kids, especially during the fall, but one of our favorite places to visit is Mystic, Connecticut! Baby Jogger announced their Best Places to Stroll Guide, so today I'm sharing What to Do with One Day in Mystic, Connecticut and why our Baby Jogger City Select LUX is our stroller of choice for family adventures!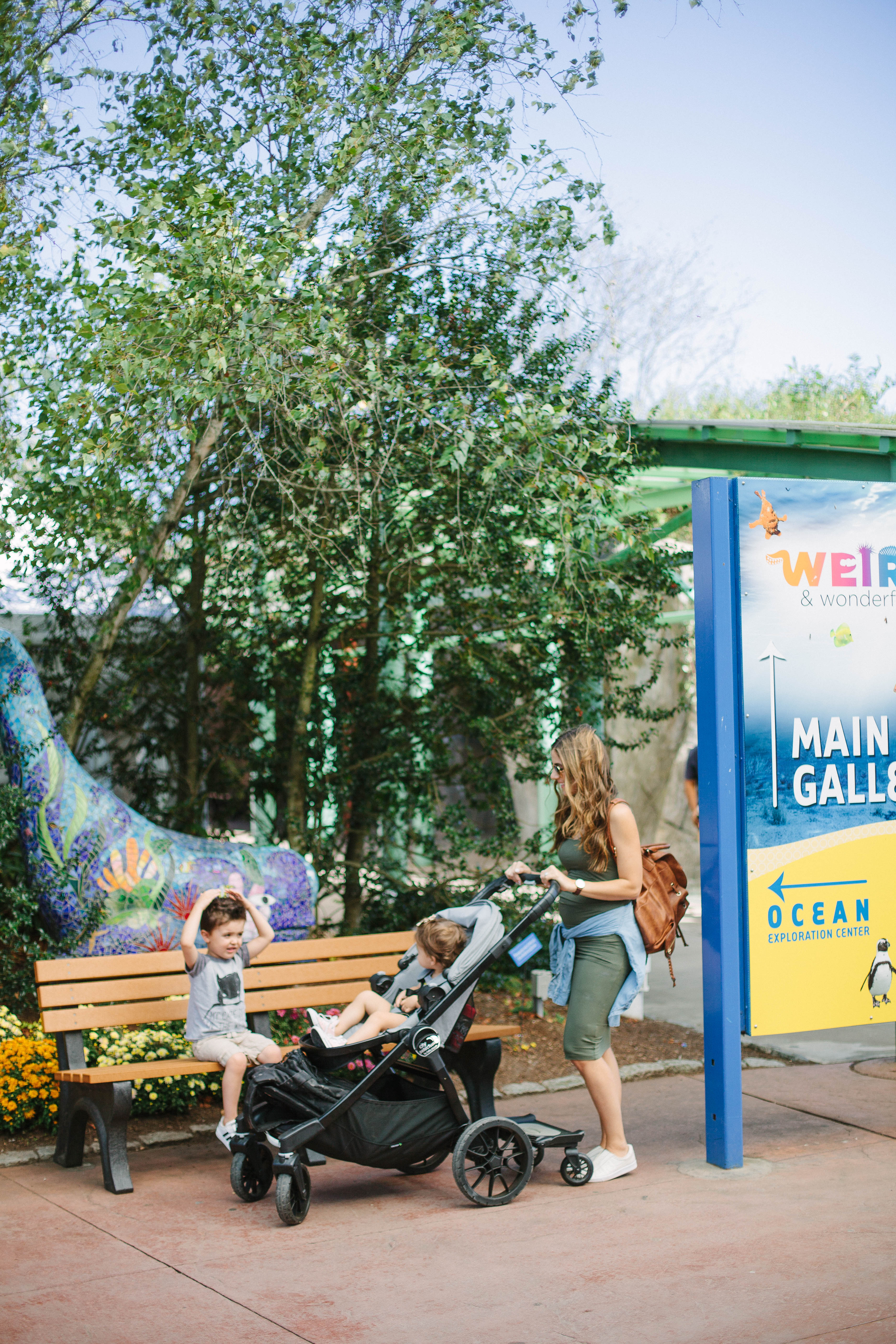 What to Do with One Day in Mystic, Connecticut
MYSTIC AQUARIUM
I feel like this is a given if you're a Connecticut local, but Mystic Aquarium is always a fun spot to take the kids! They're always changing up their exhibits, and the kids love to see all of the sea life. It's also very easy to navigate, and is stroller (and wheelchair!) friendly with ramps at every exhibit.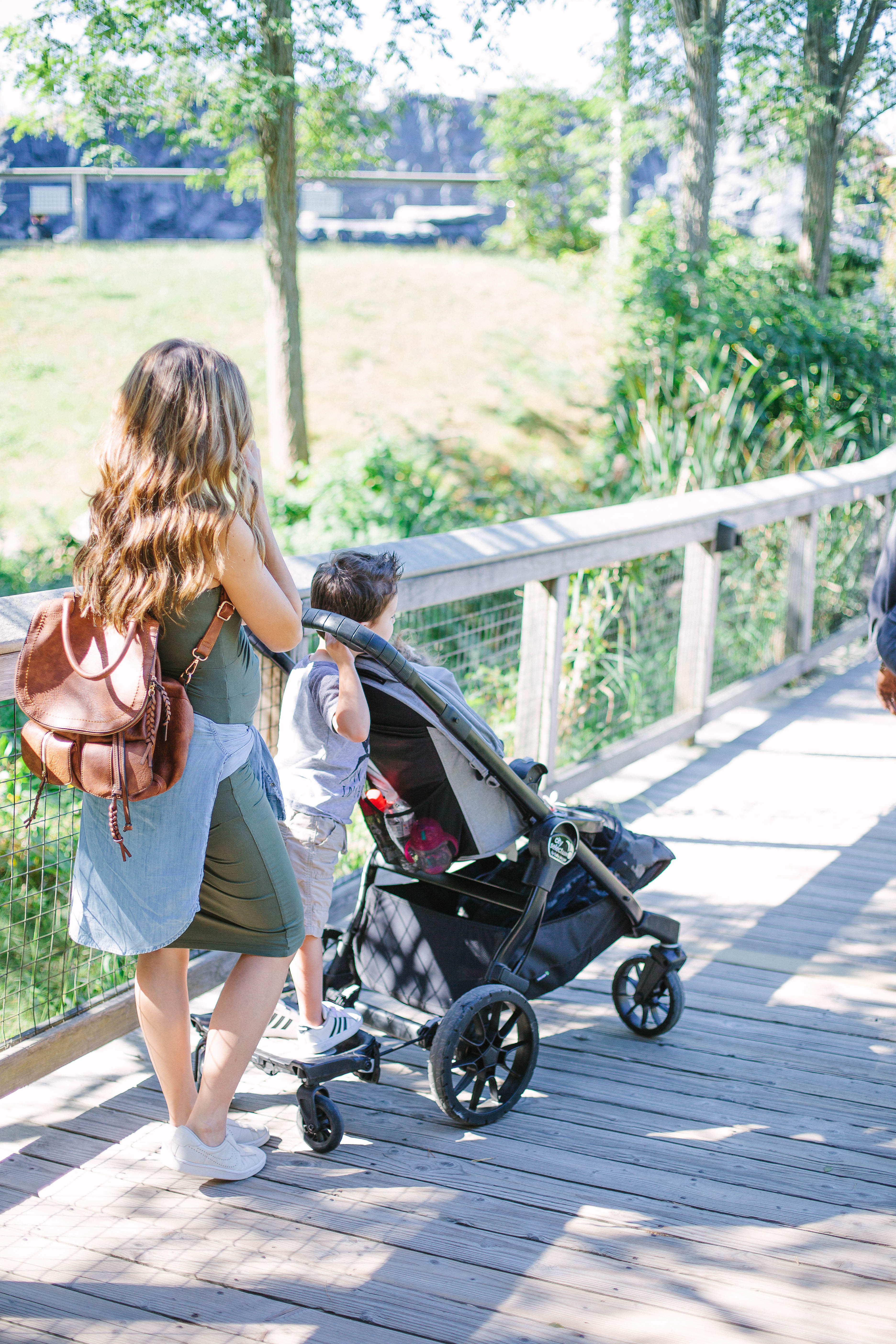 The kids loved seeing the beluga whales, and especially the penguins! Landon kept asking if we could bring a penguin home (I wish we could, buddy!). They also enjoyed seeing the seals and sea lions, and watching them "perform" their tricks during the show. The also had smaller exhibits like a sting ray pool, a variety of frog species, and some other fun educational activities. We also like to stop at the gift shop on the way out for a souvenir because they have a wide variety of toys and games.
What I love about Mystic Aquarium is it's not too huge where it takes all day to see. You know toddlers have that threshold point where enough is enough (or at least mine do!), so I like that we can see the entire aquarium without any tantrums starting. I always load up our Baby Jogger City Select LUX with water bottles, a variety of snacks, and any diaper changing necessities in the undercarriage, that way I'm not having to carry around a diaper bag. I love the mesh pocket in the back of Noelle's seat as well, so I have easy access to the kids' water bottles. Landon loves the glider board that we attach to the back of the stroller so he can hop on and off quickly at each exhibit! It also cuts down on walking time (because you know walking long distances with toddlers can take way longer than normal!). If he doesn't want to use the glider board, we can simply attach our second seat to convert the LUX to a double! There's over 20 configurations, so there's options for everyone!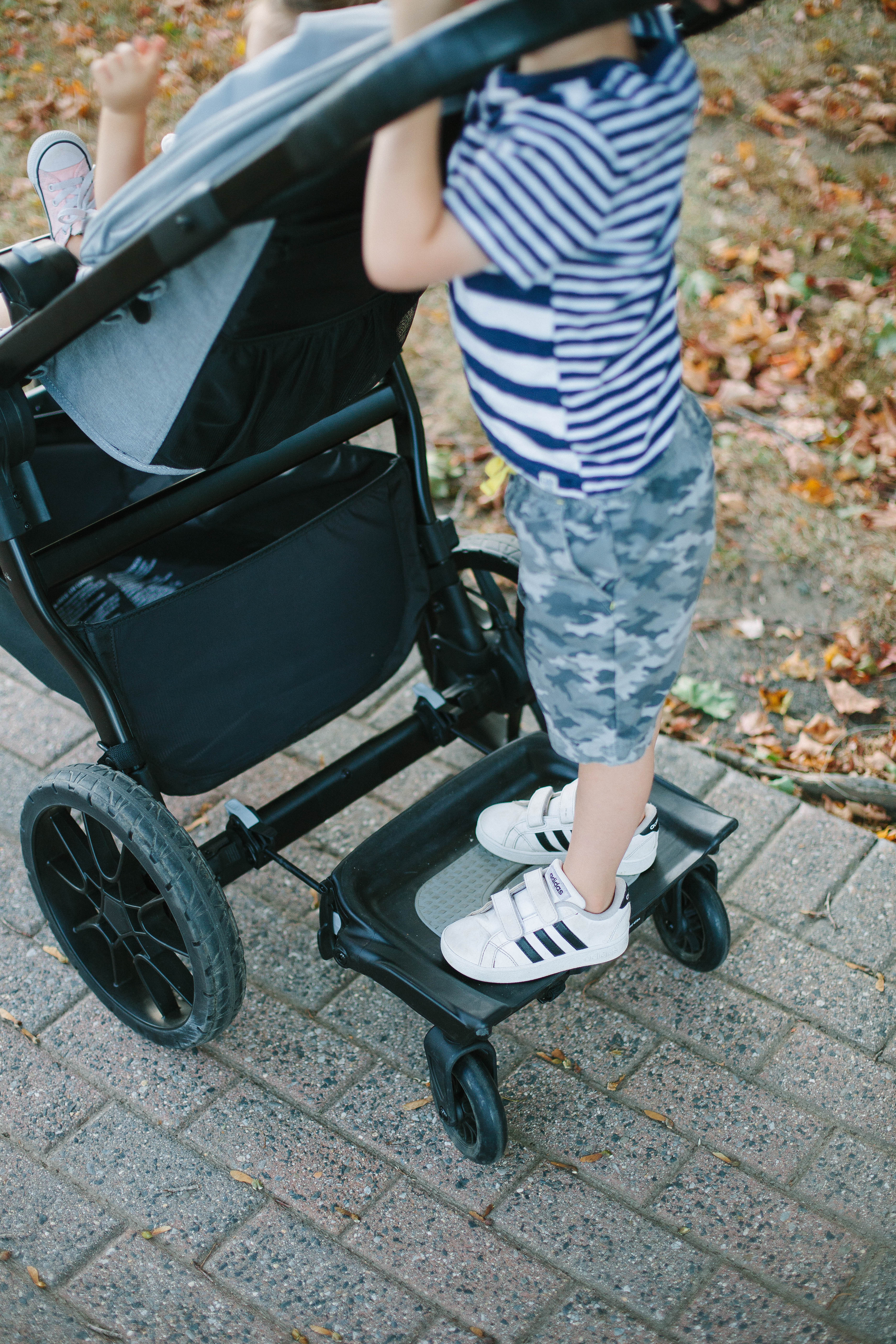 If you have enough time in the day, we also recommend checking out Mystic Seaport! We typically either choose one or the other, but the Seaport is right across from the Aquarium and equally as fun!
Olde Mistick Village
On our way back from the aquarium, we love to stop at Olde Mistick Village. There are a variety of fun shops including an adorable toy store, fudge shop, bakery, and other unique places. There's also a ton of restaurants if you're looking to grab a bite close by to the aquarium! There's something for everyone in the Village, and we never leave without picking up some fudge and some treats for the kids. The entire village is set up really cute, as well (because you know I'm all about that), and it's VERY stroller friendly!
MYSTIC PIZZA
No trip to Mystic is complete for us without a stop at Mystic Pizza! This iconic restaurant, where the Julia Roberts movie by the same name was filmed, is a popular spot in town and always packing a crowd of people. We like it because it's SUPER kid friendly (crayons and coloring paper are given out at the tables!) and they make personal size pizza for kids! We're really picky pizza eaters, and they do a really great job here. I also really like the memorabilia on the walls. It's a great place to stop in with the family!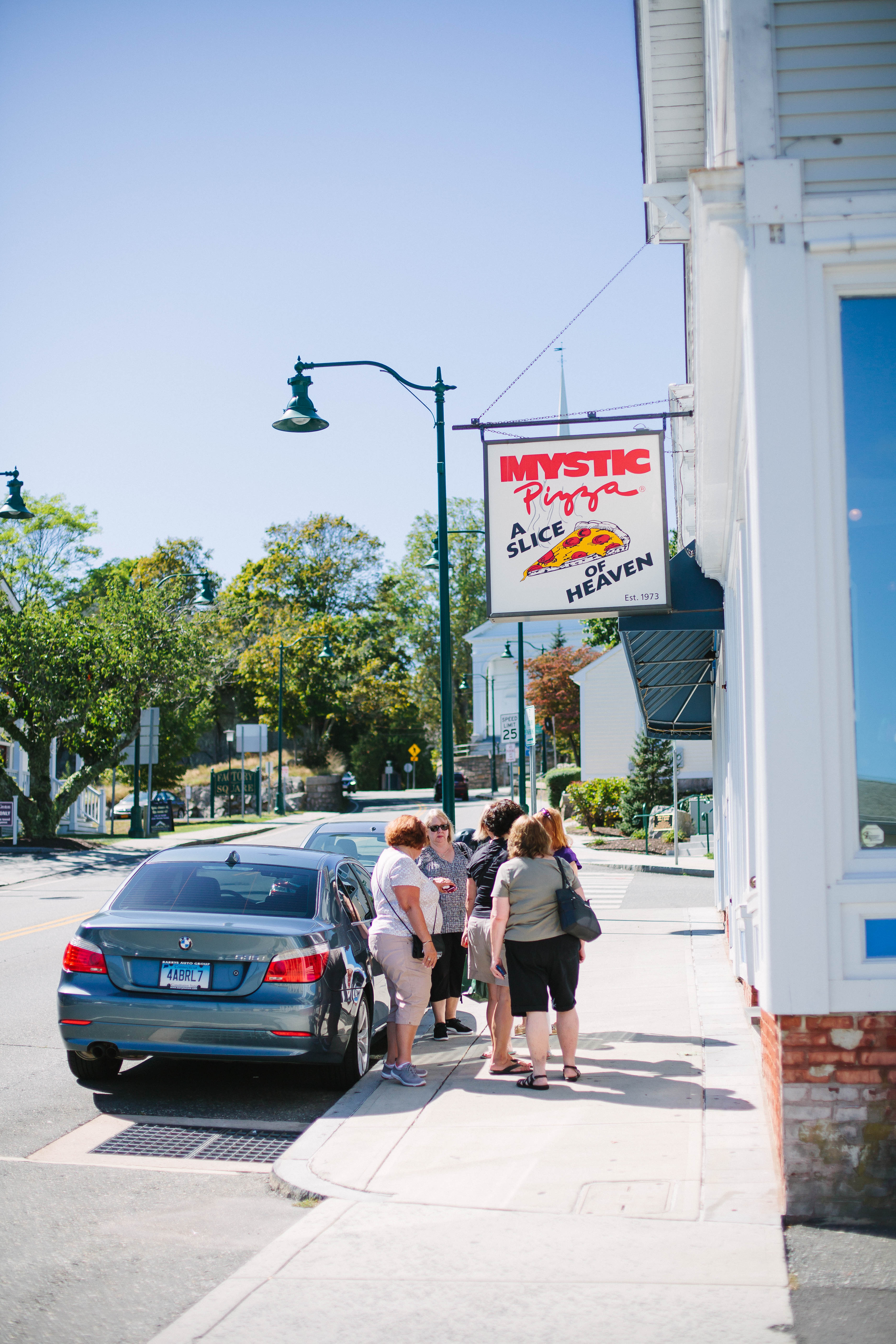 There is SO much more to do in Mystic, but if you're looking for a short day trip with the kiddos, we've found this to be the best! I would LOVE to hear if you have any other recommendations for the area for the next time we're in town!
Check out the FULL Baby Jogger Best Places to Stroll Guide at Babyjogger.com, and share your own favorite day trip photos using @babyjogger and #HowIStroll over on Instagram! And if you're looking for the perfect stroller for family adventures, or just in general, you NEED the Baby Jogger City Select LUX (available on Amazon and a variety of other places!)! I can promise you you'll never want another stroller (and I've tried them ALL!)