Thank you to eBay for partnering with me on today's post!
If you've been following along on stories, my She Shed is coming along quite nicely! I've yet to share the full reveal because it's been slow going, but we're almost there! We recently had work done to the exterior for a little "curb appeal" (or backyard appeal?), including the addition of some great outdoor decor from eBay!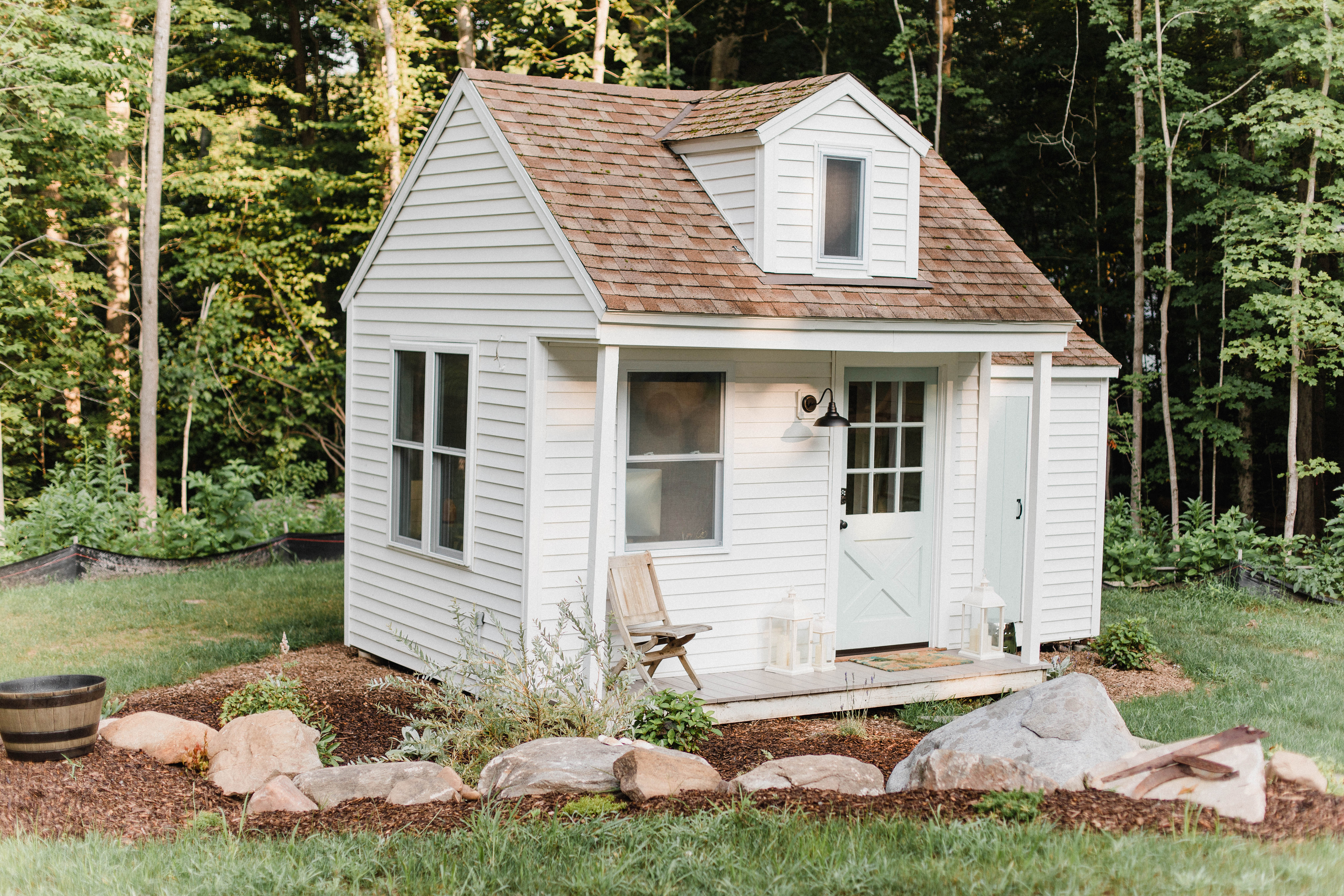 The biggest change to this space is the landscaping. We pushed our tree line back to expose this area a bit, and as a result had to hydro seed the ground as well. The excavation company created a rock wall with some rocks along the property, and I love that it broke up the area a little bit. We recently hired a landscaper to bring this area to life with some beautiful plants and mulch beds, and it's a night and day difference.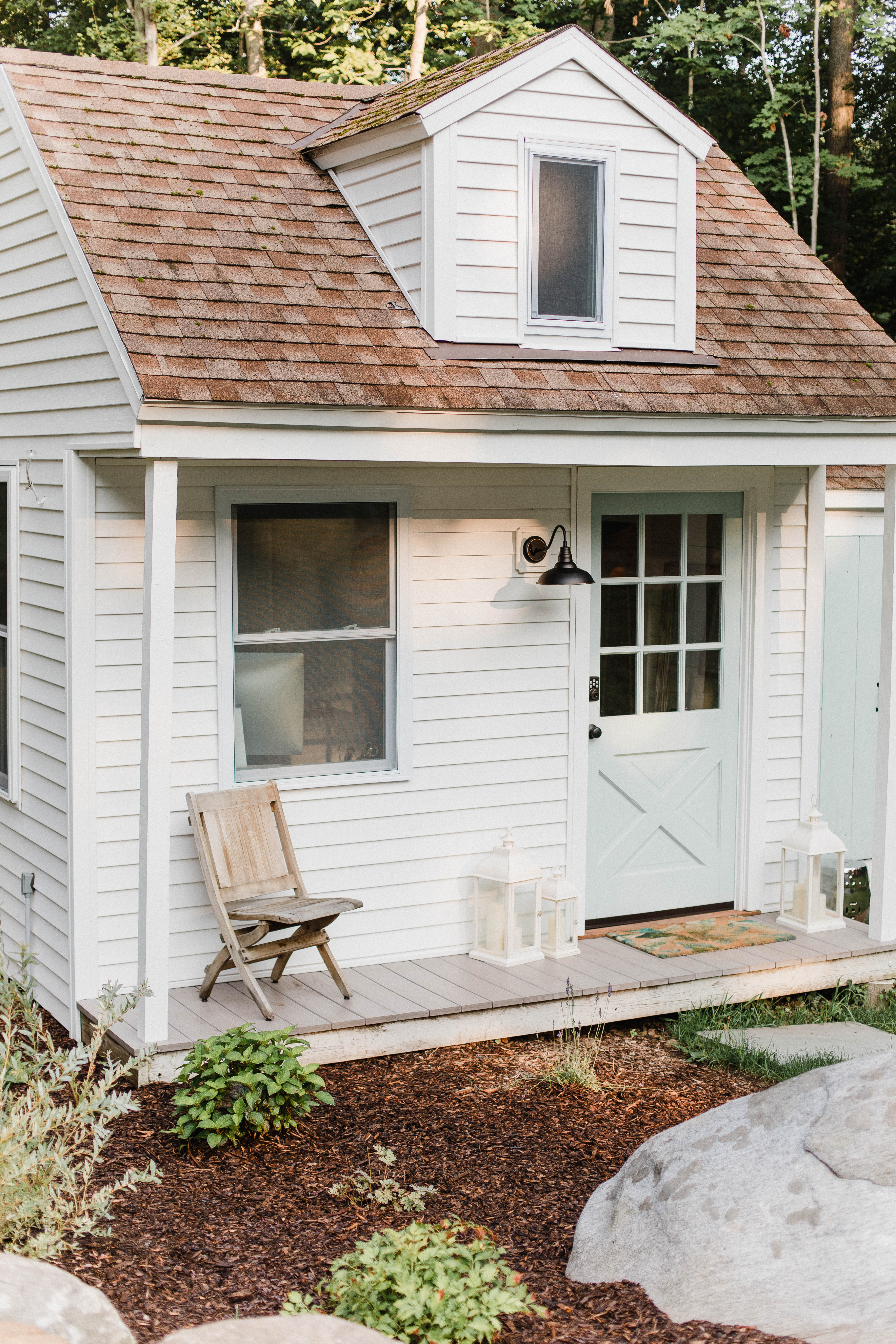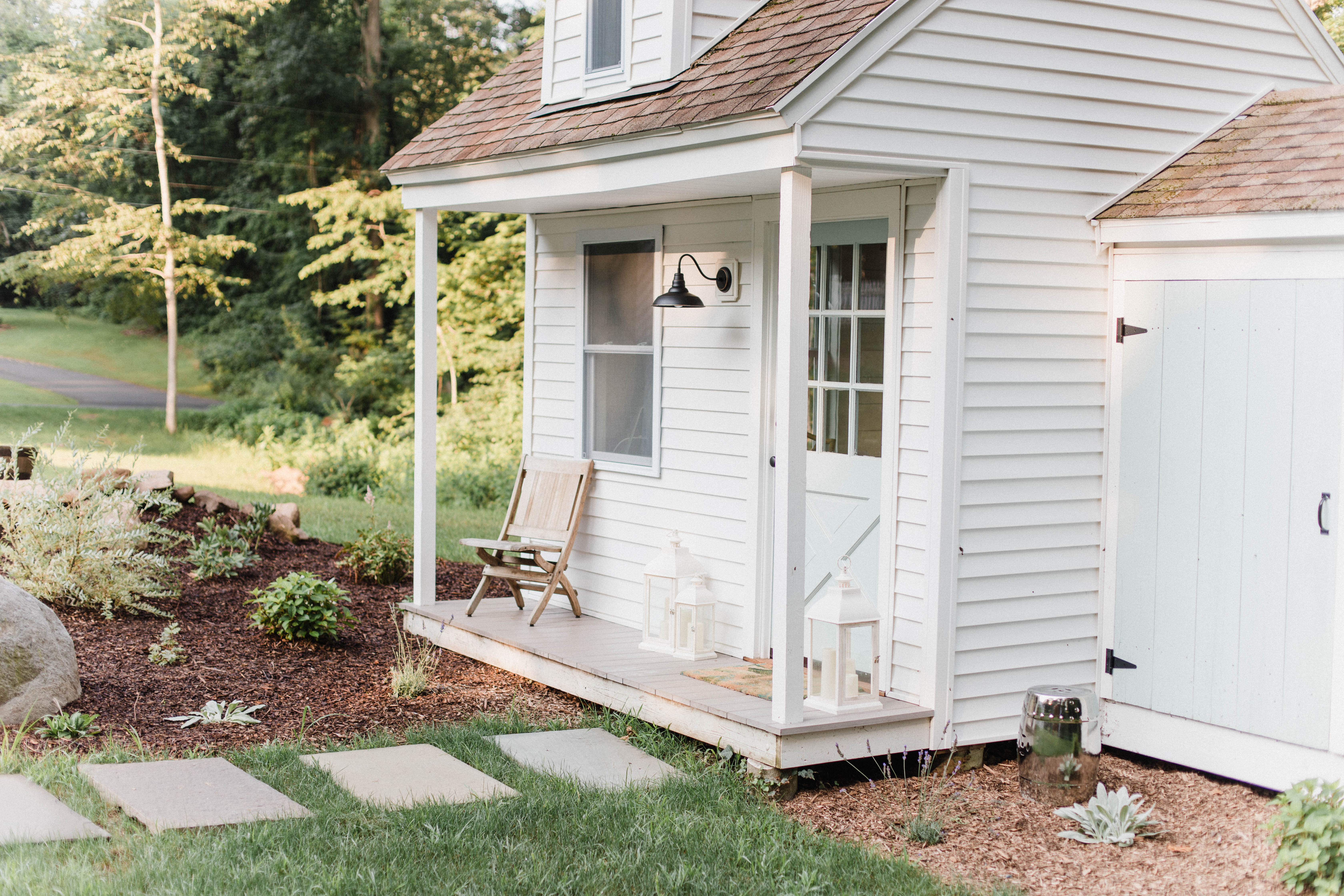 I added a cute little garden stool to the corner of this mulch bed for a little more appeal. I was please to find several varieties of garden stools on eBay for great prices! I'm linking a few others below for you.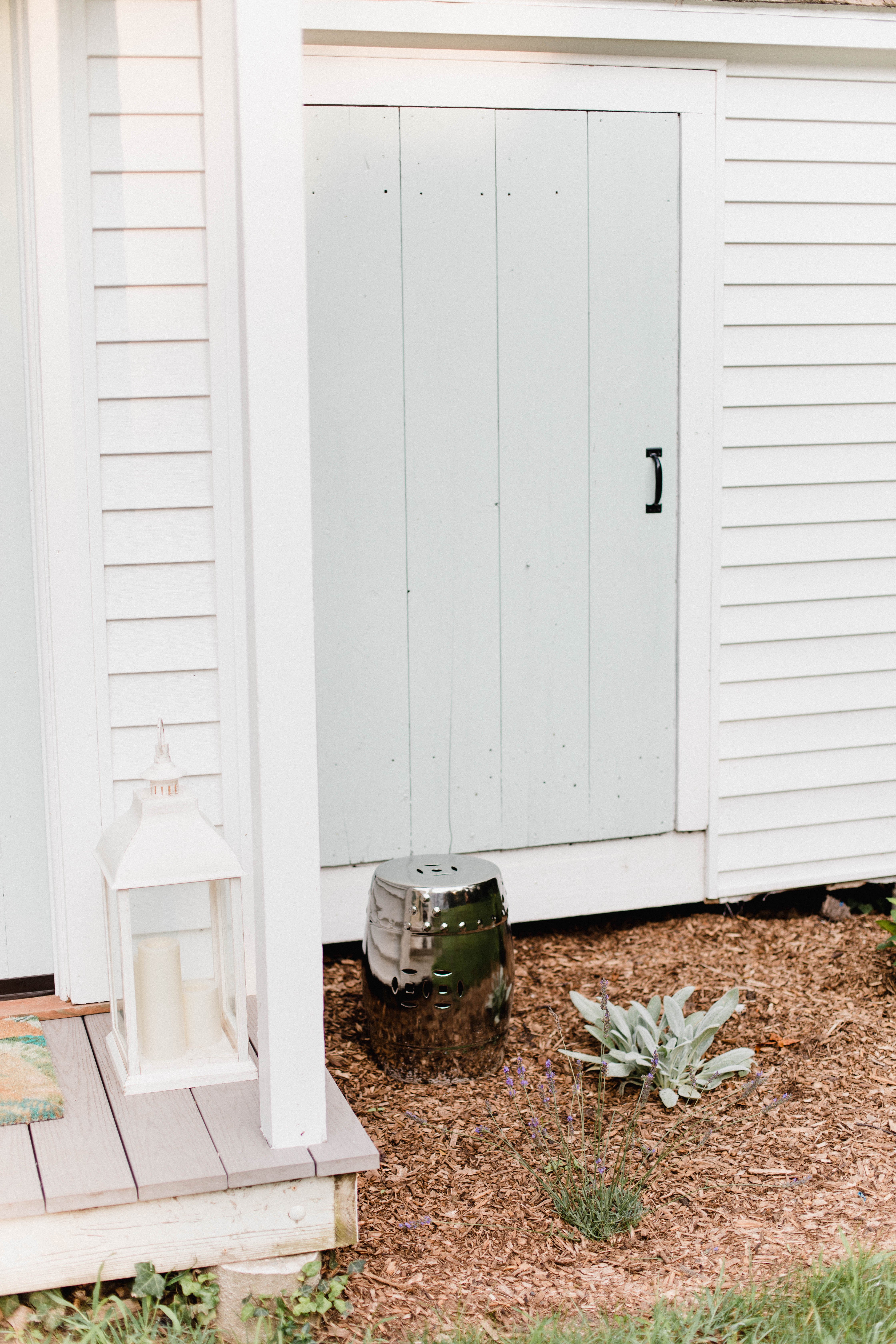 This little shed was quite a mess before it's face lift. Our contractor added some siding to the exterior, which really gave it a clean look! I asked my husband (he's an electrician) if he could wire an outside light next to the door to make the space look a little more inviting. I found this adorable bronze outdoor sconce light on eBay for under $40 which matches the door handle beautifully. There was such a wide variety of lighting options, and I loved that this one was very similar to the outdoor lights we have on our home. It makes my cute little office space look like a mini version of our house!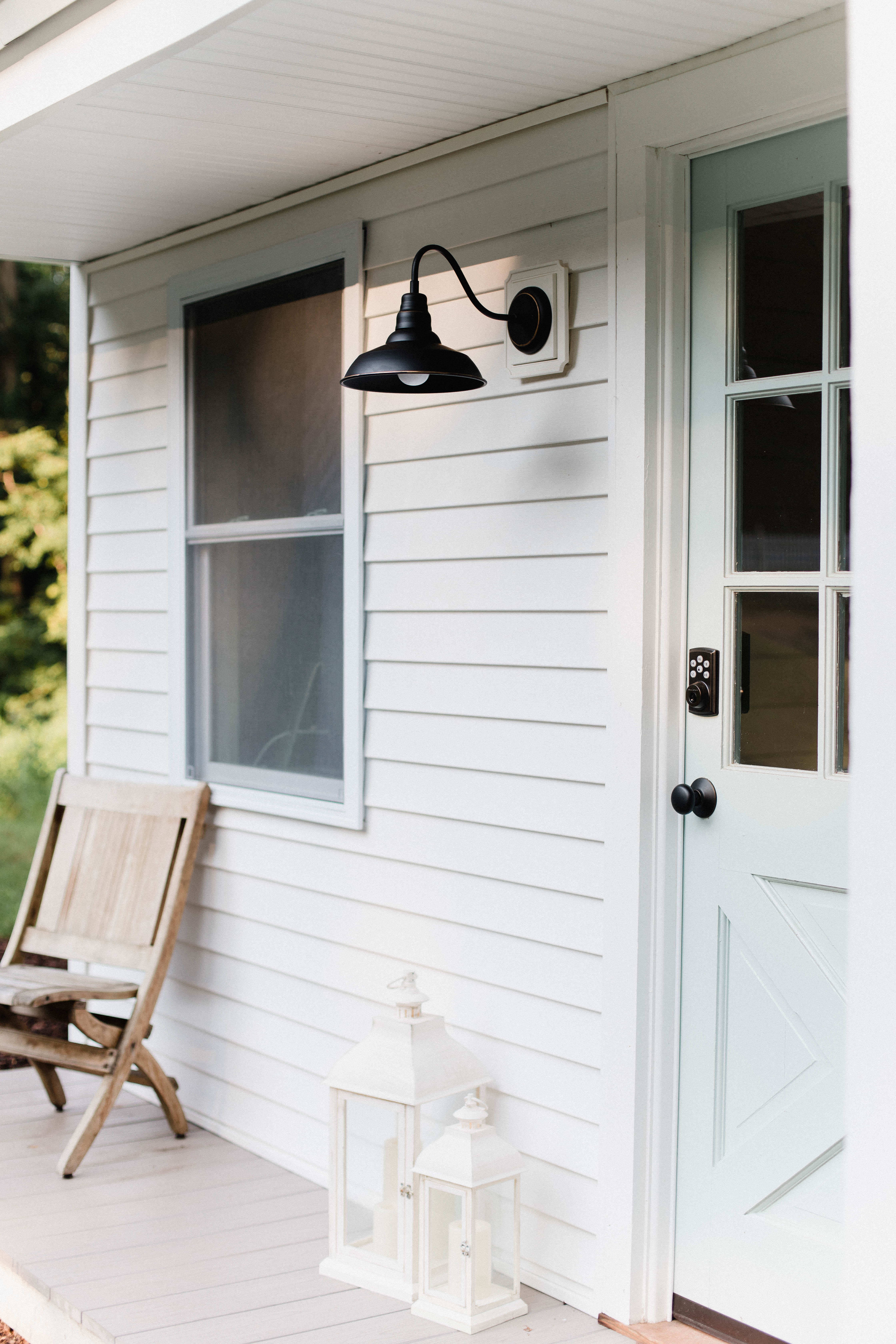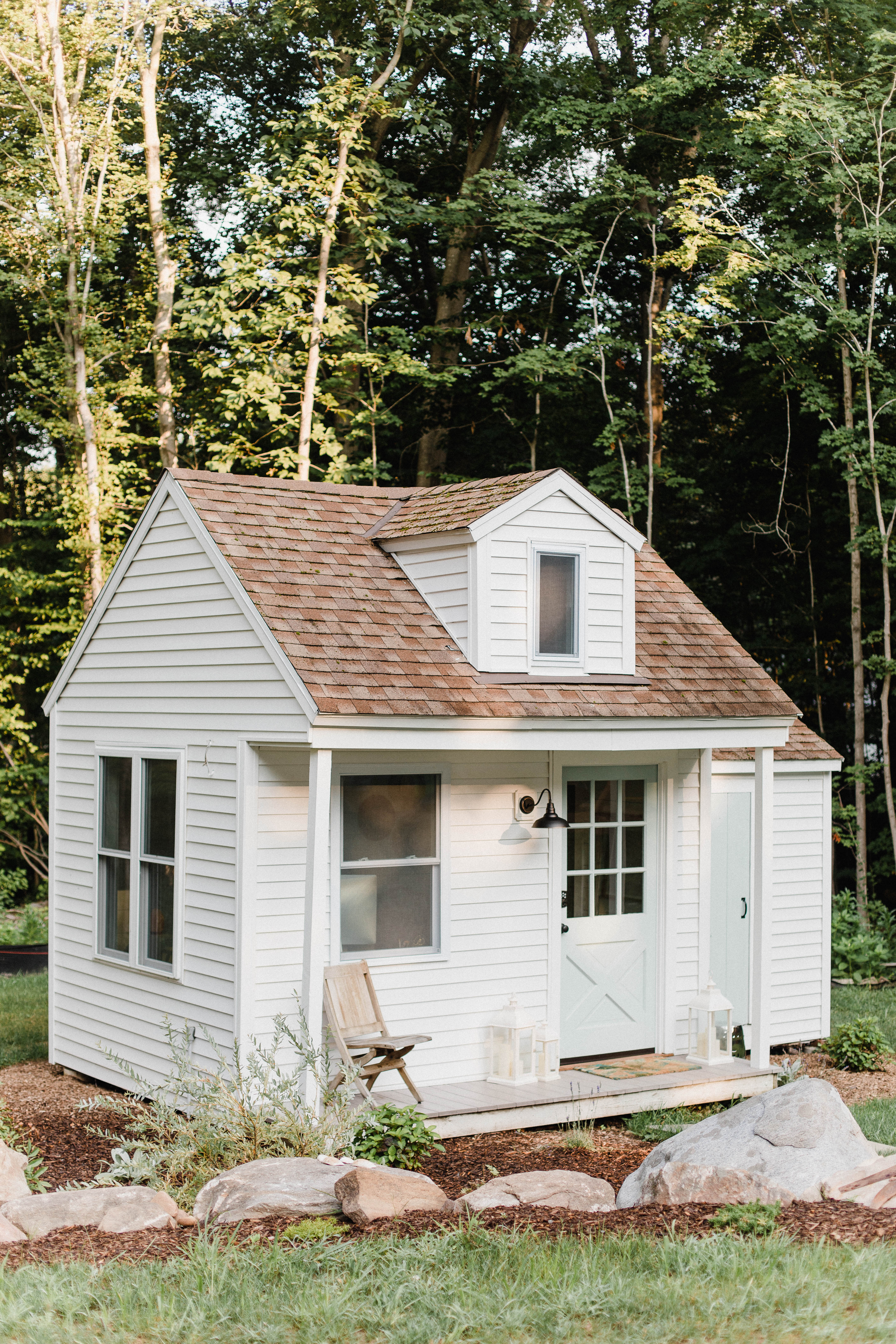 We also recently had our front walkway redone, and I re-used a few slabs of the old stone as a stepping stone walkway into the shed here. They still need to be laid in the ground a bit more, but I love how it's looking so far.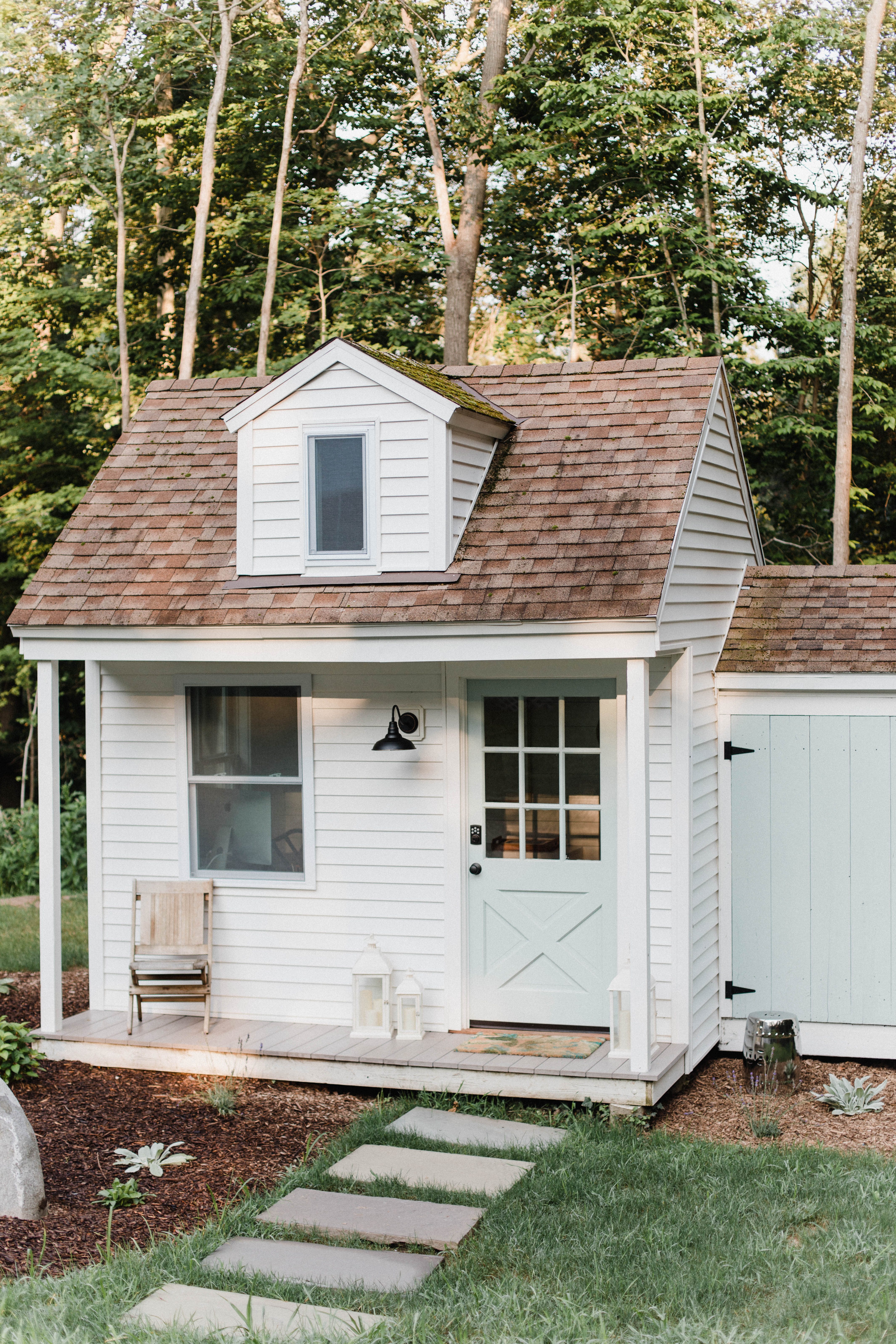 I highly recommend browsing eBay for great indoor and outdoor home decor finds! I loved that I could easily find "Buy It Now" items with fast shipping at great prices by simply filtering results No bidding needed!. This space has really come along in the past few months, and I can't wait to share the full reveal with you!
You can shop similar products from eBay below for your own outdoor oasis!
SHOP THE POST