I've received several messages over on Instagram asking about my current workout routine, so I thought I'd throw this post together to share a little more about what I do and why! I just want to note here: this is just what works for ME. I fully understand it might not be for everyone due to various factors. But I do encourage you to find what works for you! There really are so many benefits to exercise including mental wellness and overall health.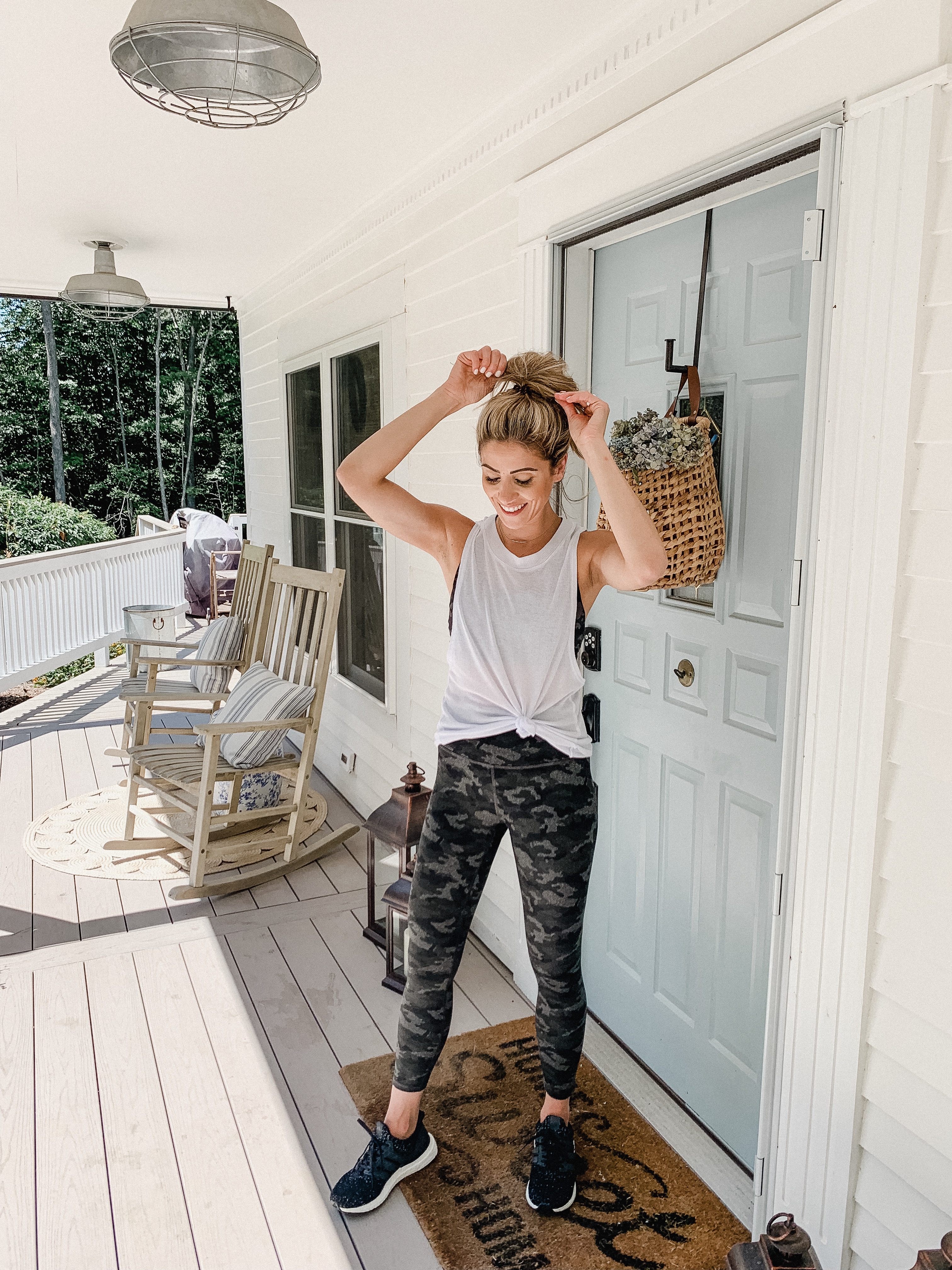 At the current moment, my exercise routine involves Orange Theory 3-4 times a week. I first heard about Orange Theory before it was here in Connecticut. At the time, I was enjoying CrossFit a few times a week, so I didn't even give OTF a second thought. About a year later, I noticed a location was opening up by me and I liked that it involved a lot of running (I had been running outside). I'm not one to run in the cold, so I was about to sign up for a regular gym membership for treadmill access until I decided to give OTF a try. I actually did NOT like the first class (I think because it was different than what I was used to and I'm a creature of habit), but they offered me a second free trial and it started to grow on me.
I officially started Orange Theory back in early December of 2018 and I've been hooked ever since. I love that it's an hour long workout and a GOOD mix of cardio and weightlifting. I've always felt running was the best form of cardio for my body, and I really like that there's ample time on the treadmill during that hour. I have never in my life been able to run as I'm able to 8 months into Orange Theory. We recently completed a 1 mile benchmark run and I clocked my fastest time ever of 6:57. That is INSANE for me. I have never been a runner other than a jog by the beach, and my original mile time during my very first benchmark run was over 8 minutes. The numbers don't mattered much as the progress does to me. My stamina has significantly improved, and I feel more physically fit than I have in a very long time. But of course, I was super impressed with myself that I was able to accomplish that time!
Originally, coming from CrossFit, I wasn't thrilled with the floor work at Orange Theory. It was very different than what I personally was used to and that's because it's not Olympic lifting like CF. At OTF, we use a mix of free weights, body weight, and TRX straps. This took me a bit to adjust to because I missed the barbell at first, but now I love the mix up! I personally enjoy power days, but I love a good strength day with a leg workout. At OTF, you cycle through strength, endurance, and power days, and well as ESP days which combine all three.
You do wear a heart rate monitor during your OTF workout, and you earn what's called "splat points." Your monitor records your readings on the large board on the wall of the classroom so you can see what "zone" you're in (there are 5 based on your heart rate – orange is supposedly the optimal zone to be because of the post-workout afterburn. The OTF website can better explain this than I can, haha!) . I like that you can go at your own pace – you're not competing to be the first done, and it's not a race. You are working out for YOU. There are modifications for everyone, too. If you don't like running or have orthopedic issues, there's a strider or bike option. And you don't need to run at a certain speed – you run at what's comfortable for you!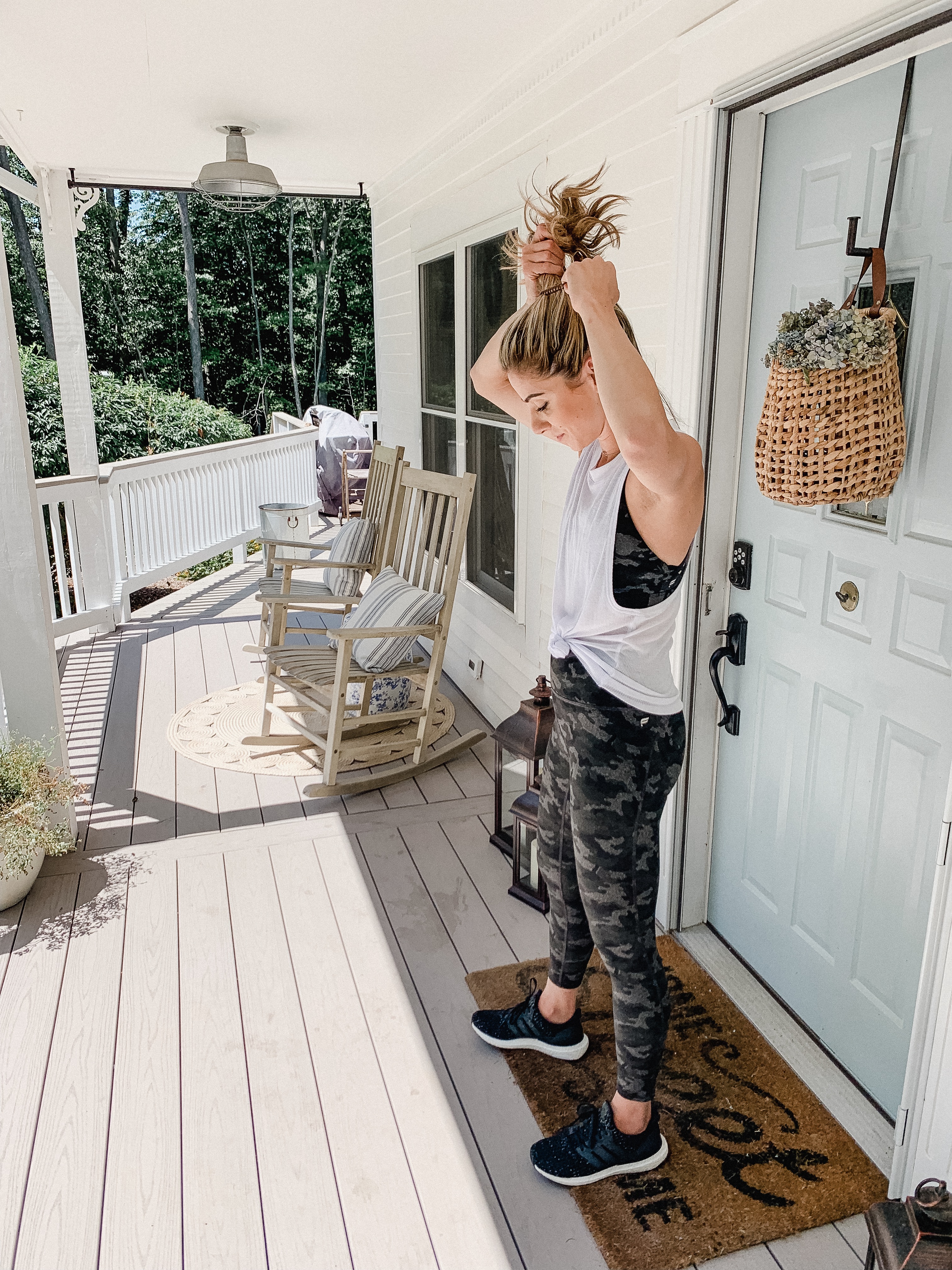 I've been regularly going to OTF for 3-4 times a week for 8 months and I've seen and felt changes in my body that I never have before. I exercise for my mental health, but also so I can be active with my kids. I want to run the trails with them, ride bikes up and down the street, and be able to keep up with them! I don't need to be the fittest or strongest. And I don't do this for weight loss. I just want to be HEALTHY mentally and physically. And I truly feel I've found a workout that really works for me through OTF. I realize it's not for everyone, and that's totally okay. But I love that I'm getting a kick ass workout in 60 minutes and home before anyone wakes up (I go to the 5am class because it works better with my schedule!). I will admit, the cost is pretty significant – even more than what I was paying for CrossFit. But my personal care costs are pretty low, and I also look at this as an investment in my health – so it's justifiable for me!
One thing I do miss that I plan to add back in on my off days is yoga. I haven't done yoga in months, but it really is SO SO good for my mind. I keep saying I'm going to start it back up again and then don't. I have several home programs I've done in the past, and honestly that's all I need! I used to attend a hot yoga class which was amazing and then stopped when I got pregnant with Austin. But I always felt so relaxed and zen after those classes, and I could really use that at this point in life! I just need to actually do it.
Overall, I'm happy to have found something I really love and have been consistent with! If anything came from reading this post, I hope it encouraged you to find what works for you! There are so many more benefits to exercise than weight loss. In fact, I've actually GAINED weight doing OTF because of muscle! But my main goal has always been to just feel good, and that's where I'm at. Several of you have asked how I wake up so early to head to the 5am class, and I'll do a separate post on that soon! 🙂