Happy New Year, friends!! This post has been on my to do list for quite some time per your request, so I'm happy to finally deliver! I've been regularly attending Orangetheory Fitness for over a year now, which means over a year of being a regular member of the 5am class. I've had to change my sleeping habits quite a bit to account for early morning wake ups, so I'm sharing my Tips for Waking Up Early with you!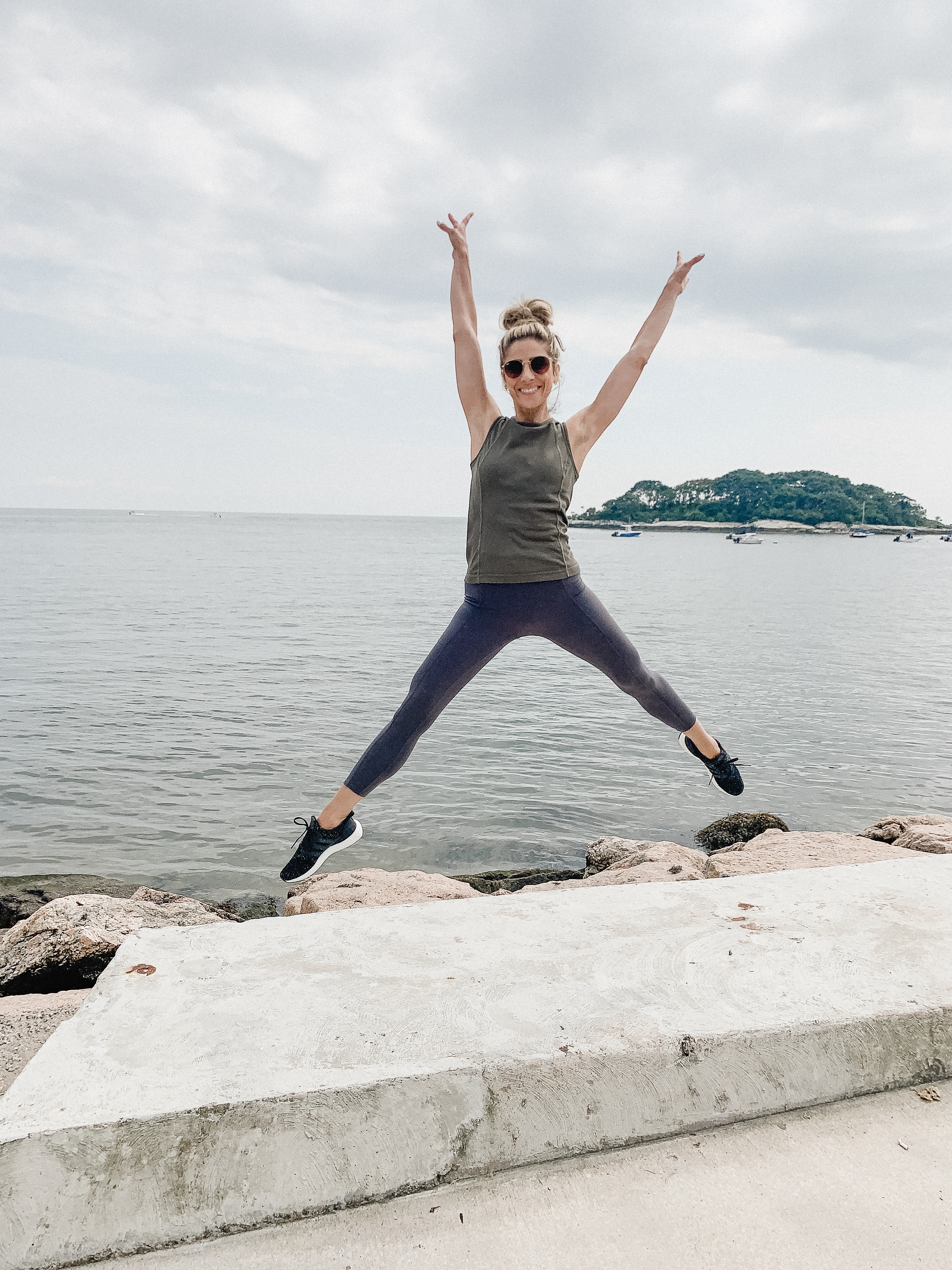 There are several reasons why waking up early is pretty great. (I realize "early" is relative, but for me it's about 4am…before sunrise.) First, I can fit a morning workout in and be DONE before my kids are awake. It also allows me extra quiet time all for myself, which therefore leaves more time devoted to my family! I really love having those few extra hours to my day, and I've found I can be pretty productive during them if I so choose. I mainly use my early morning wake ups so I can head to Orangetheory for the 5am class. Here's what I make sure I do so I can actually be successful at this 😉
GET TO BED EARLY. This was super hard for me at first because I used to go to bed VERY late. Now I make it a point to get to bed by 10pm. Sometimes that's doesn't happen, but I am much more rested if I can make that work. iPhone has a Do Not Disturb feature which silences your phone for a designated time period. I like it because it doesn't vibrate or light up when you get a message. I also sometimes sleep with white noise, which helps me stay asleep!
SET A NIGHTTIME ROUTINE. Just like kids, we need routine too! I have a set routine every night and try to shut down technology to help my brain be less stimulated before bed time. I feel it helps! We have a TV in our bedroom, but it's barely used…and I prefer it that way. I never sleep well when I fall asleep with the TV on.
SET MULTIPLE ALARMS. I especially had to do this at first when I was adjusting to early wake ups, but I still do it now because I'm afraid I'll sleep through it! I literally set 3 alarms, all within a few minutes of each other. That way if I miss one, there will be another. If you have to, keep your alarm across the room so you have to get out of bed to turn it off!
PREPARE THE NIGHT BEFORE. Set up everything you need the next morning in it's exact place so your process can go quicker. For instance, I set up my gym clothes right outside the bathroom door, my gym bag is ready and waiting for me, and my coffee pot is set to have my morning brew ready for when I leave. The less I'm fumbling about in the morning, the quicker I'm out the door.
GIVE YOURSELF SOME TIME. This won't be an overnight adjustment – it takes a bit to get used to it! I felt like a zombie at first, but now my body automatically wakes up early even without my alarm (although I still set it!). Allow yourself some time to transition.
These are just a few simple tips, but they really do work in helping yourself wake up at an earlier hour! If you have something that works for you that I might not have listed, please share it below 🙂
READ NOW, PIN FOR LATER: