This day has been long awaited, and I cannot believe it's finally here and I can share the news with you! I've been keeping a HUGE secret for the past year, which has been so hard since I talk with you on Instagram stories almost every day! I'm excited to announce that I've designed my very own home decor line, exclusively for QVC!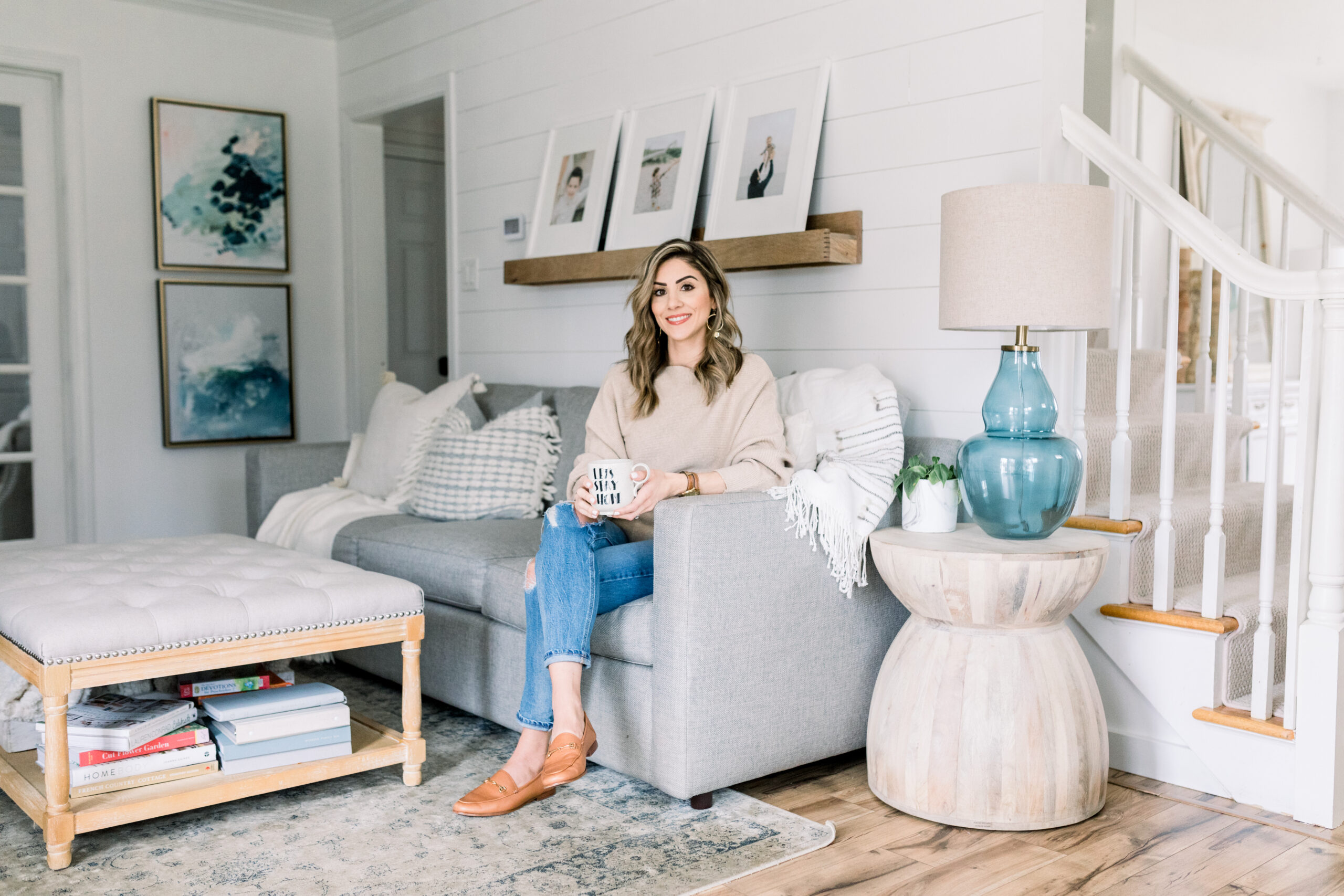 This has been an absolute dream come true for me, and what better brand to work with other than my beloved QVC?! We've been working together behind the scenes for almost a year now designing a home decor line just for YOU. I dreamed up each of these items, and QVC helped me bring them to life. I evoked my coastal style into contemporary pieces that will fit seamlessly into your home.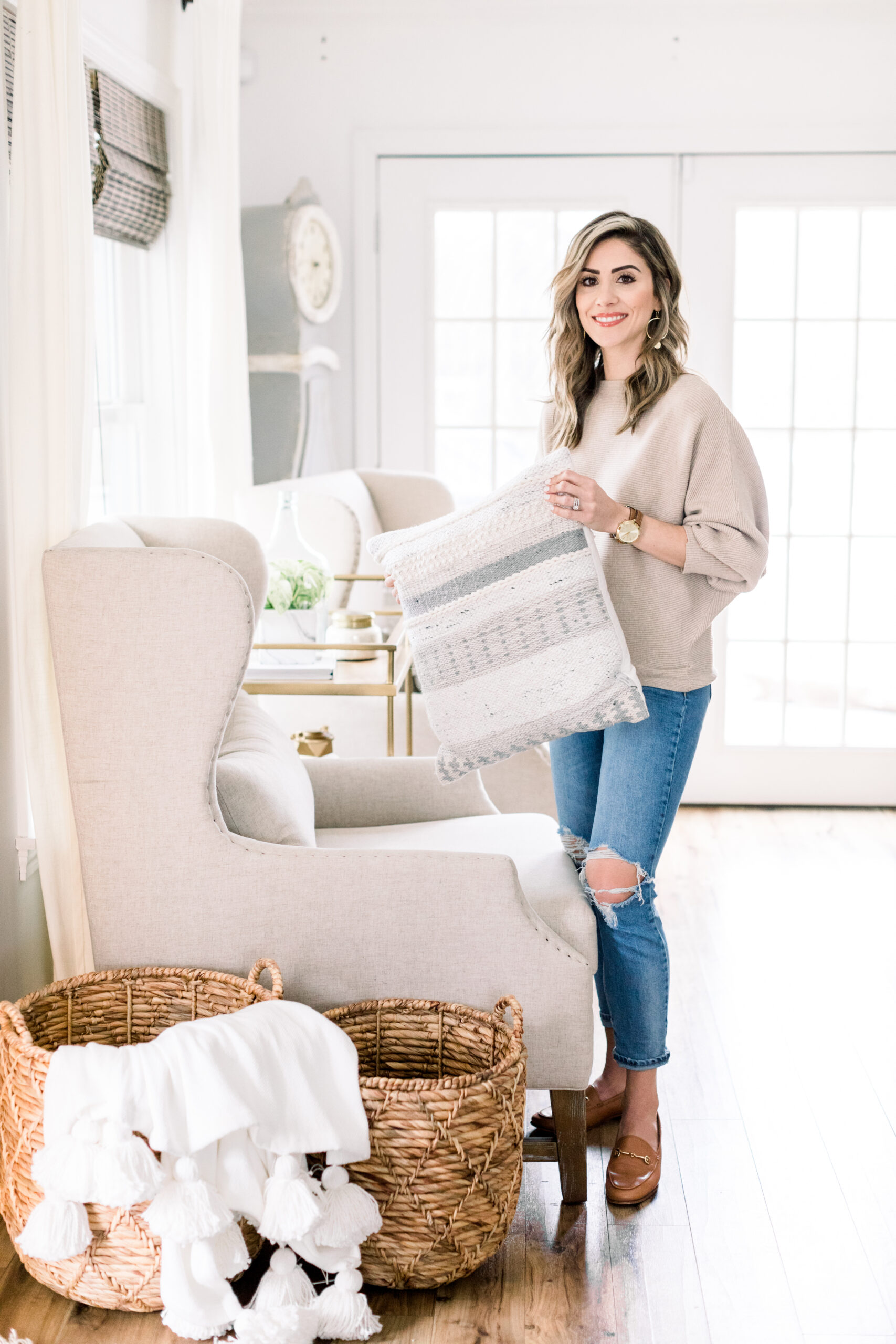 The line will be available for purchase officially on March 19th on QVC! I'll be sharing a closer look at each piece over on my Instagram handle weekly leading up to the launch! I have a variety of items for you, including textiles, baskets, lamps, trays, and lanterns! And the best part – the line is affordable!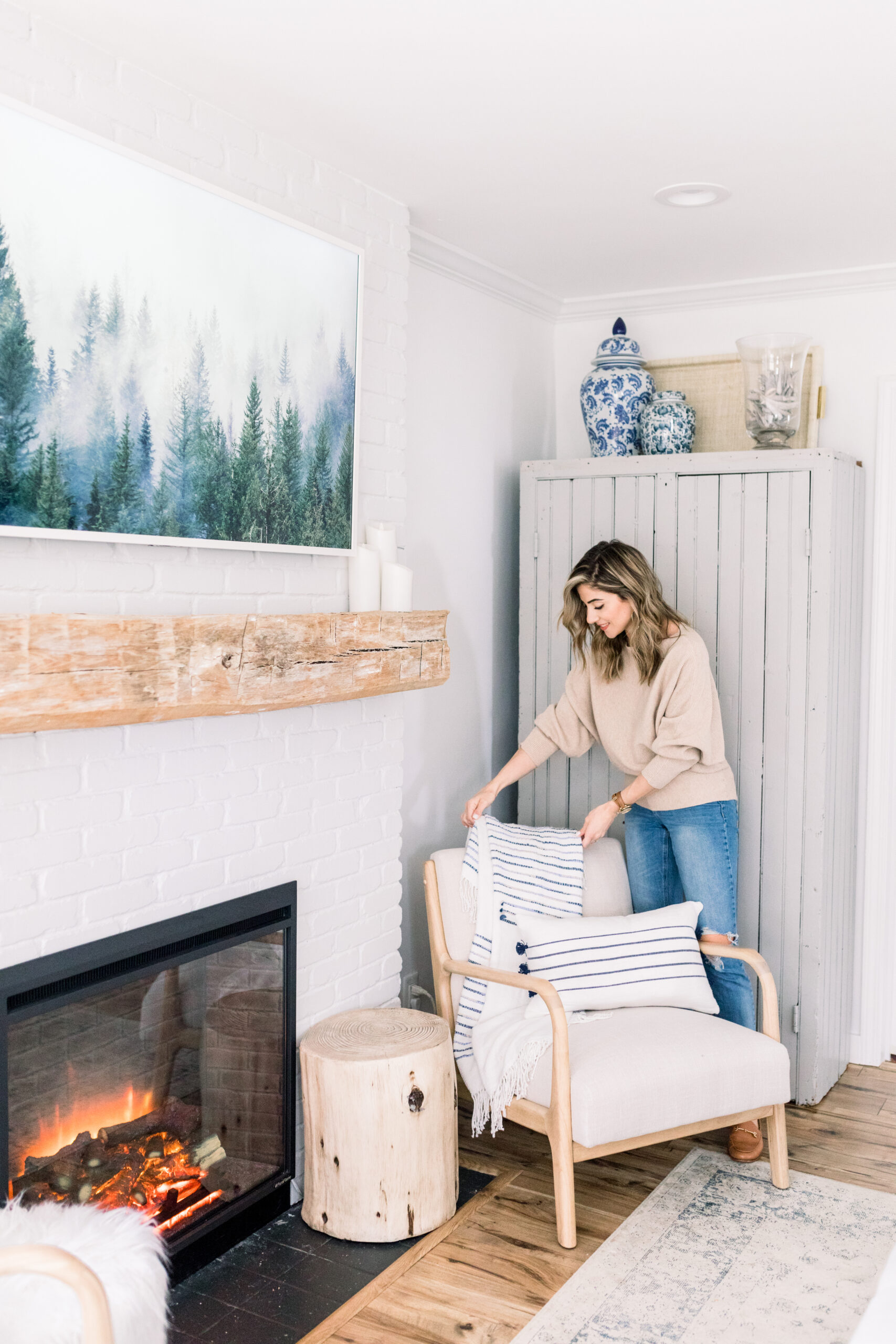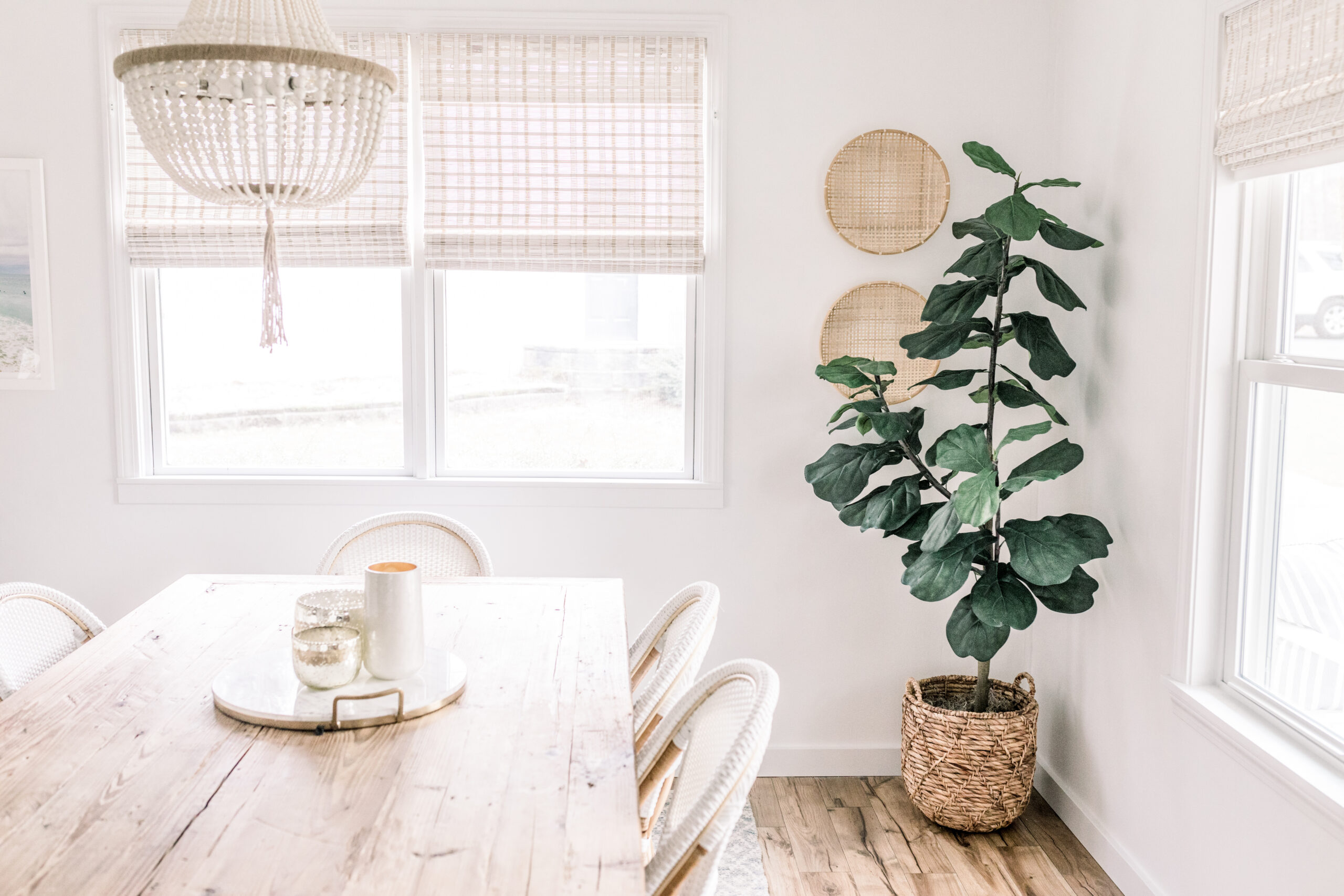 You'll notice the line has coastal hues…similar to my own home. But what I love is there's a pop of color as well as a variety of neutrals for you. I truly feel there is something for everyone in this collection, and that they can fit any style! I designed this collection with YOU in mind. This is just first collection of many to come…we are already focusing on fall this year! I'm really excited to bring you along on this journey with me and give you an inside peek into the process.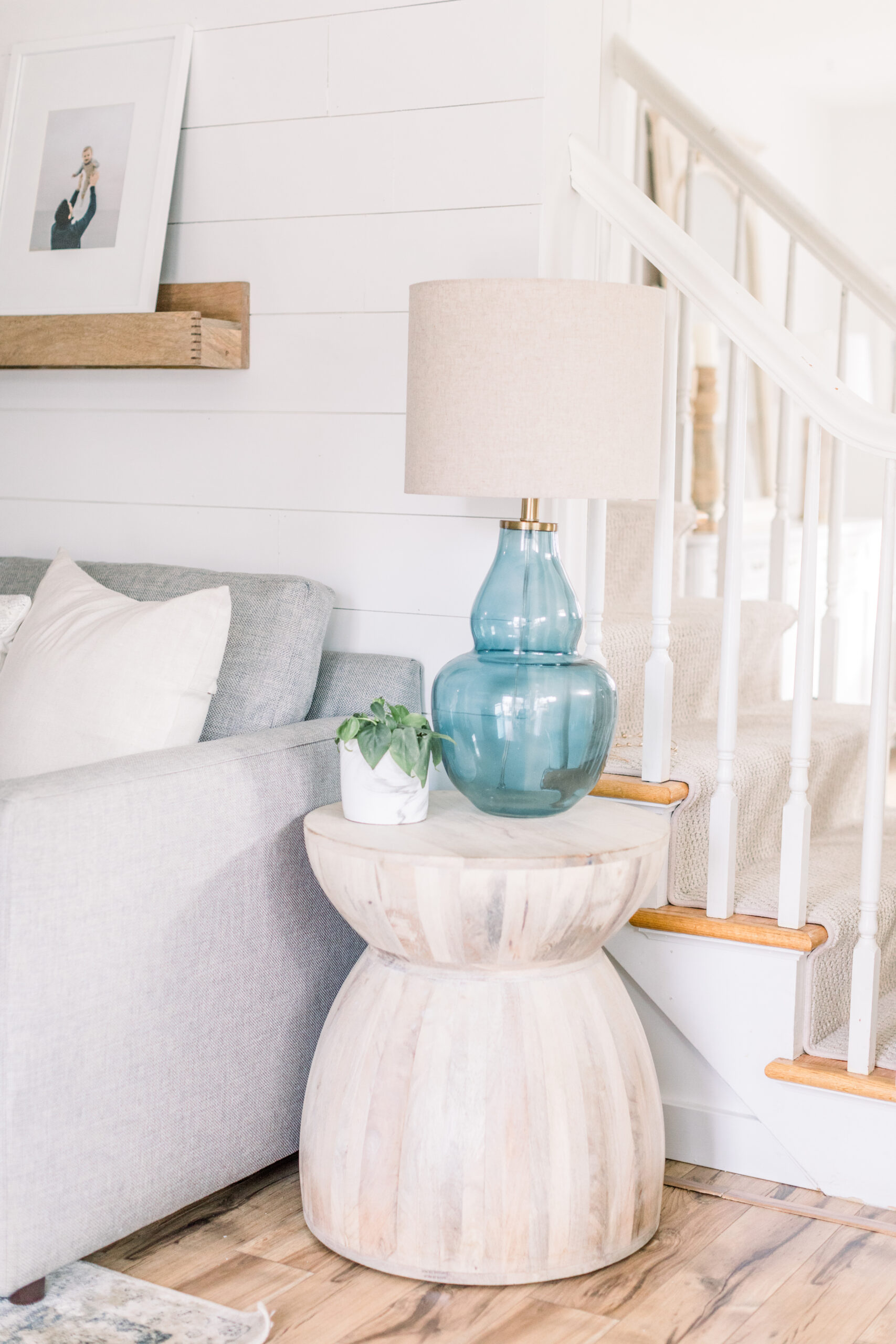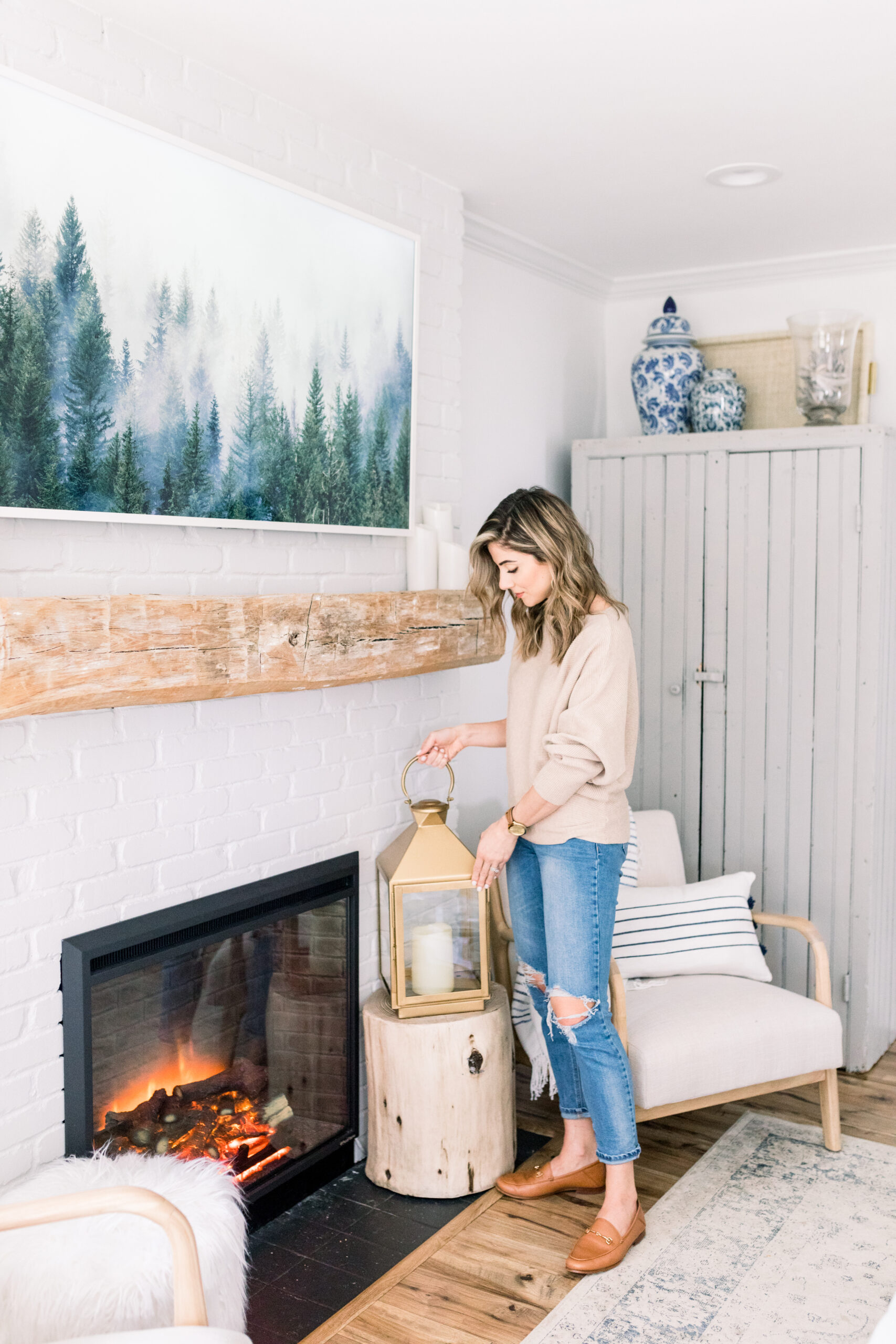 I can't believe this day is finally here! Be sure to follow along with me on my Instagram channel for a closer look at each piece, and to follow the brand handle @bylaurenmcbride too! I'll be sharing YOUR images and stories over there once you welcome these pieces into your home!
We've also got an awesome sweepstakes happening to celebrate the launch! Click here to enter to win a $1000 room refresh (every item in the line + a $500 gift card!) by entering your email!
I truly appreciate and THANK YOU for your support, and I hope you LOVE my line as much as I do! It's been an incredibly process, and is so surreal to see it come to life! I can't wait until the 19th!!!