My favorite way to dress up the white walls in our home is with coastal artwork. I've been slowly adding artwork to our home for the past few years, and I feel it helps to personalize the space. I wanted major coastal vibes in our home, so I've been adding a variety of pieces from abstract to photography. This post will source all of the coastal artwork you see in our home!
One of the pieces I'm asked most about is this beauty right here! This is the beautiful work of Copper Corners Art who created this piece for our home. I love it because it makes me feel at peace when I look at it – which is exactly how I feel standing on the beach looking out into the ocean.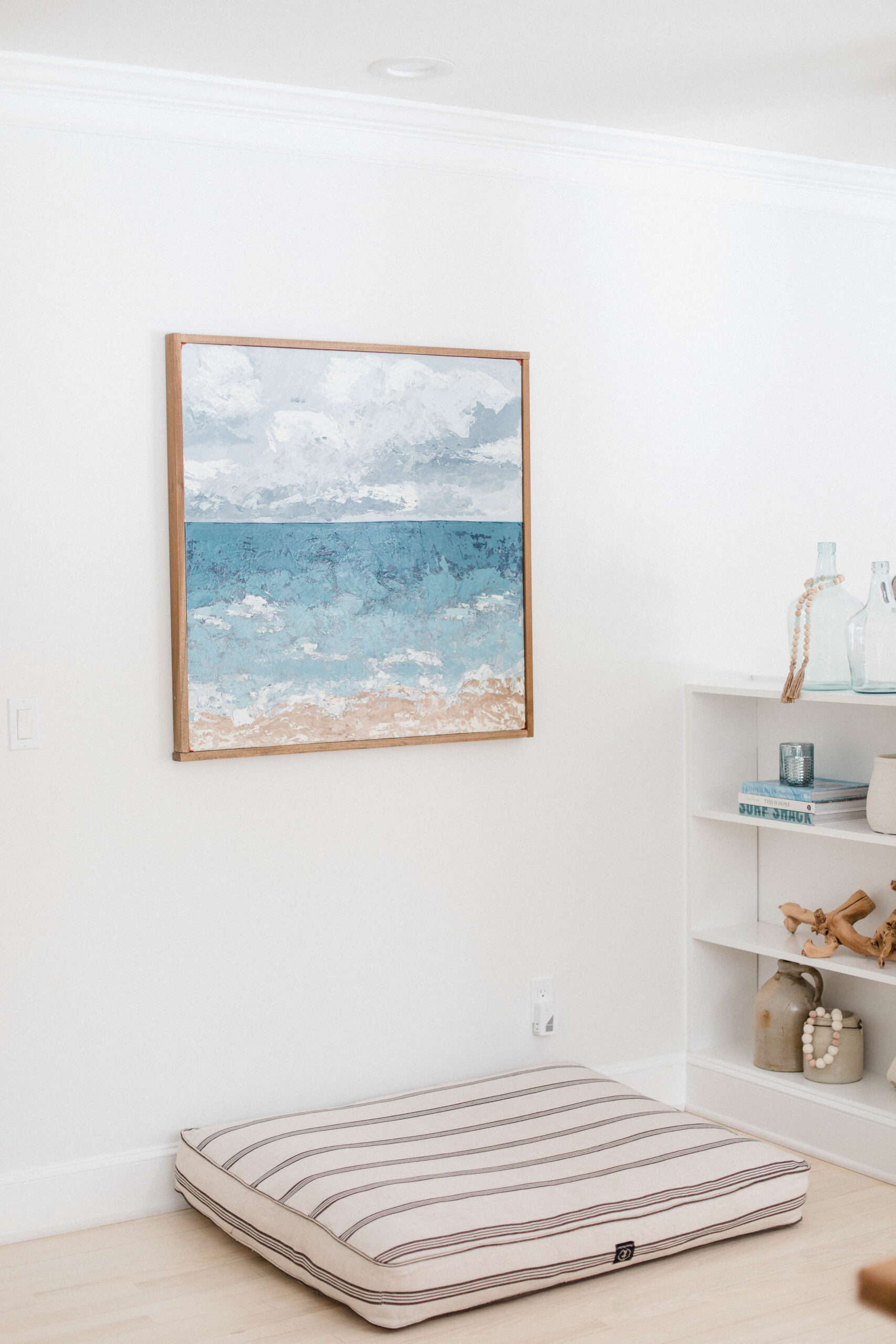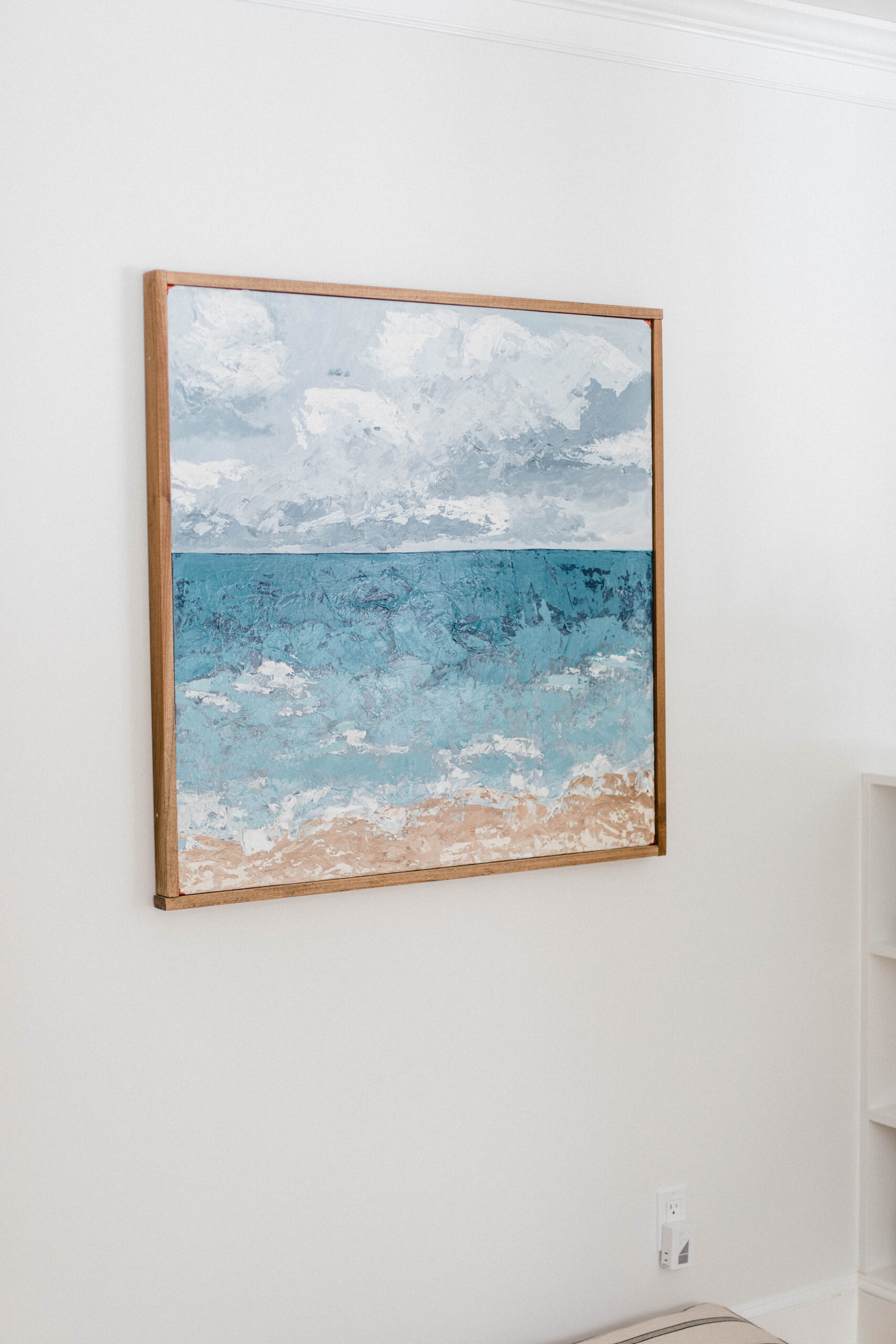 Alison Junda is another artist I love! She has the most gorgeous coastal paintings and prints that I've been slowly adding to various locations in our home. I have Seascape XVIII framed in our kitchen, and Seascape XIII and Seascape XV in our guest bathroom.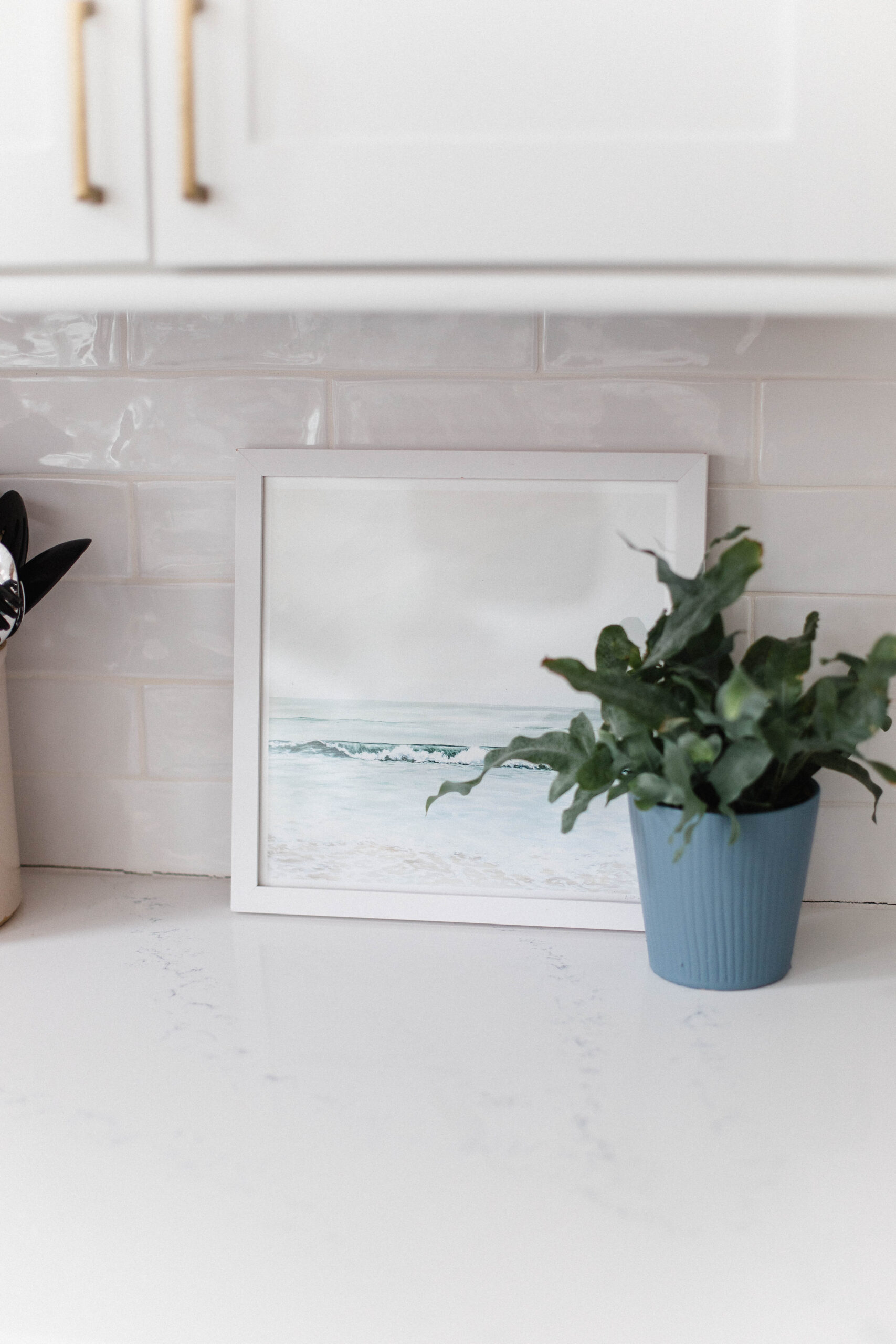 I also have various pieces from Lindsay Letters Co.! I love her abstract art so much, and her gallery frames are stunning. I especially love the way the large landscape looks above our bed.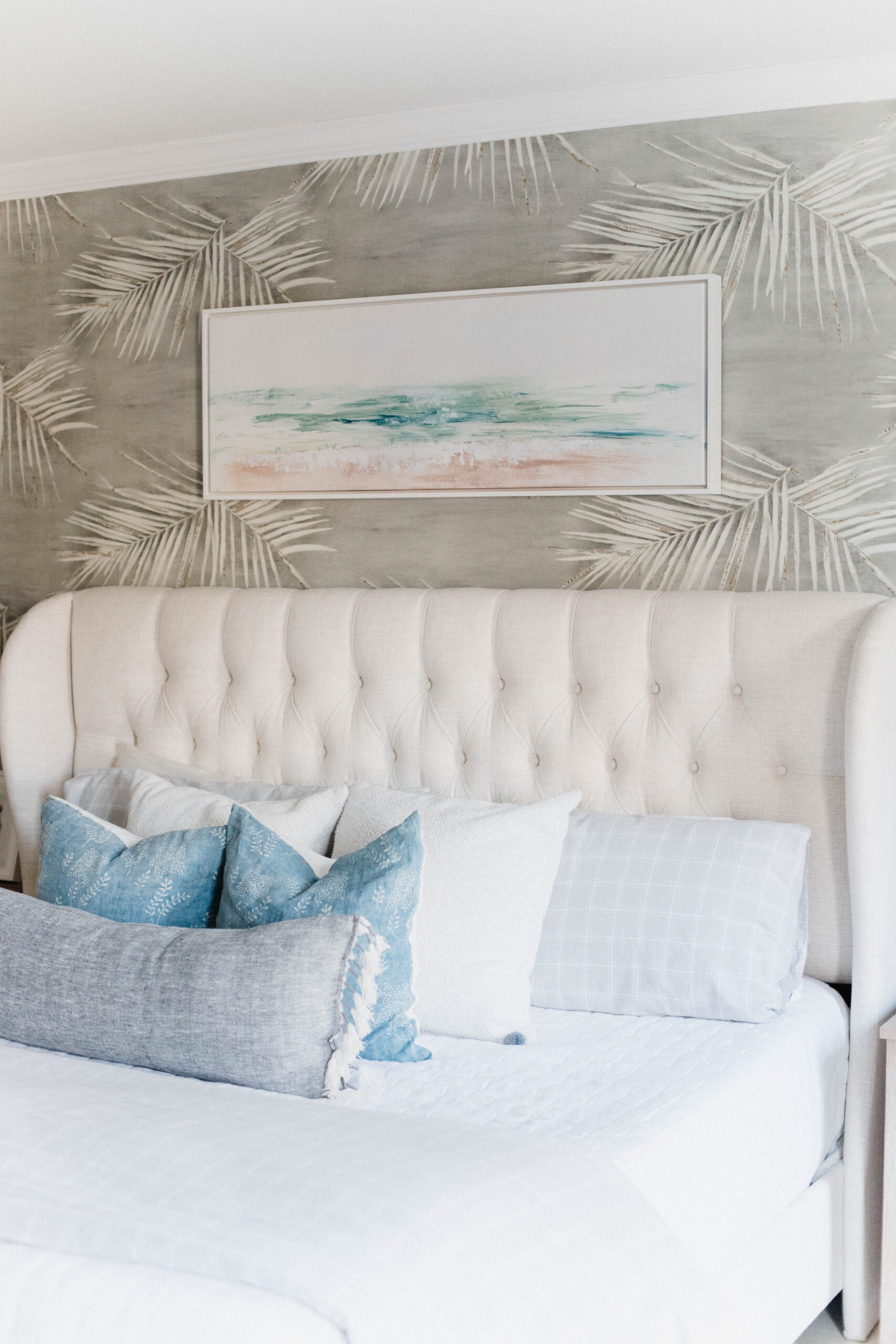 Minted is another one of my go-to places for coastal artwork. I love that Minted works with independent artists and offers such a large selection of artwork. You can simply buy the prints or have the piece framed to your liking. Minted offers a wide variety of framing options in various sizes. They also have fantastic customer service! We have several pieces from Minted all around our home.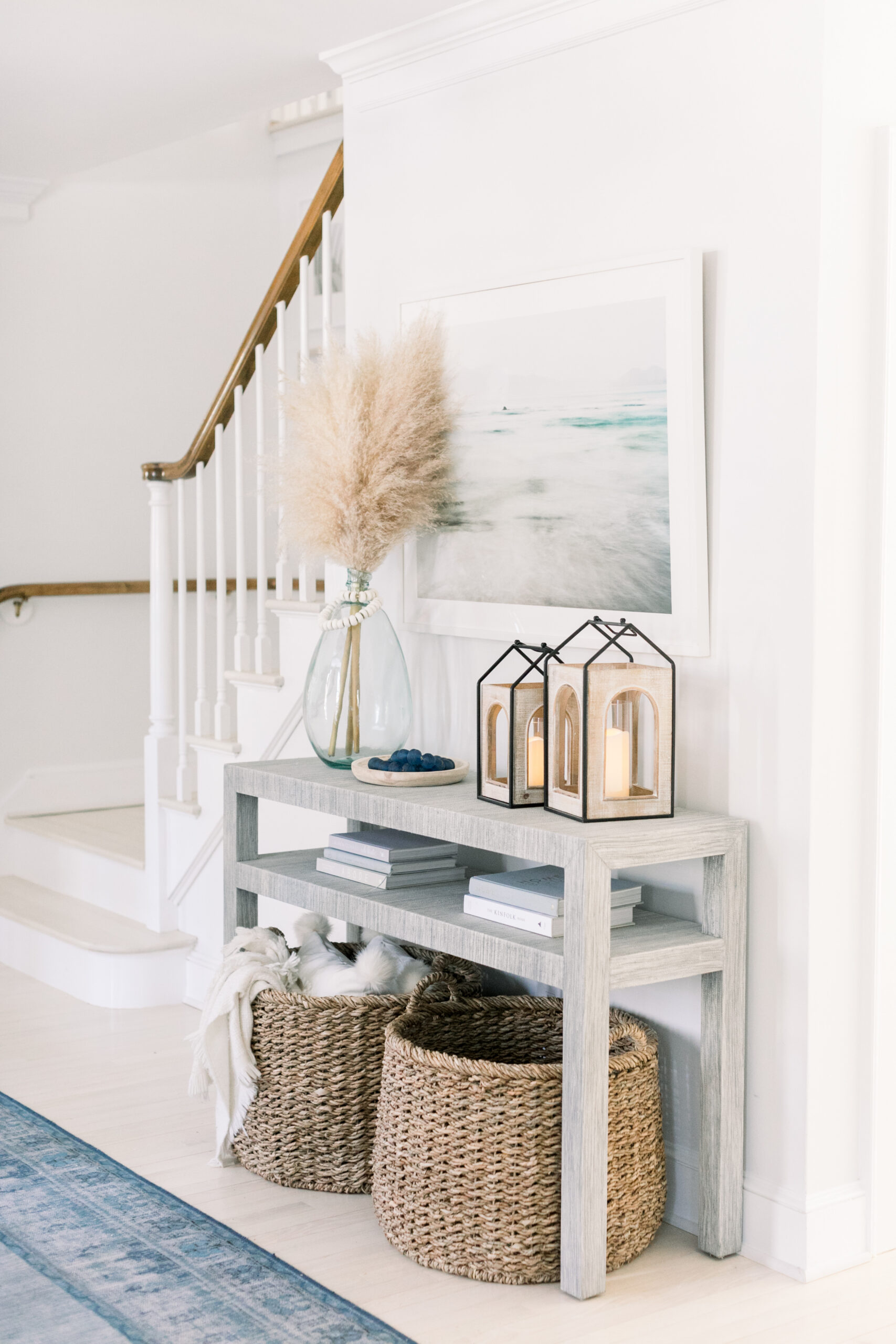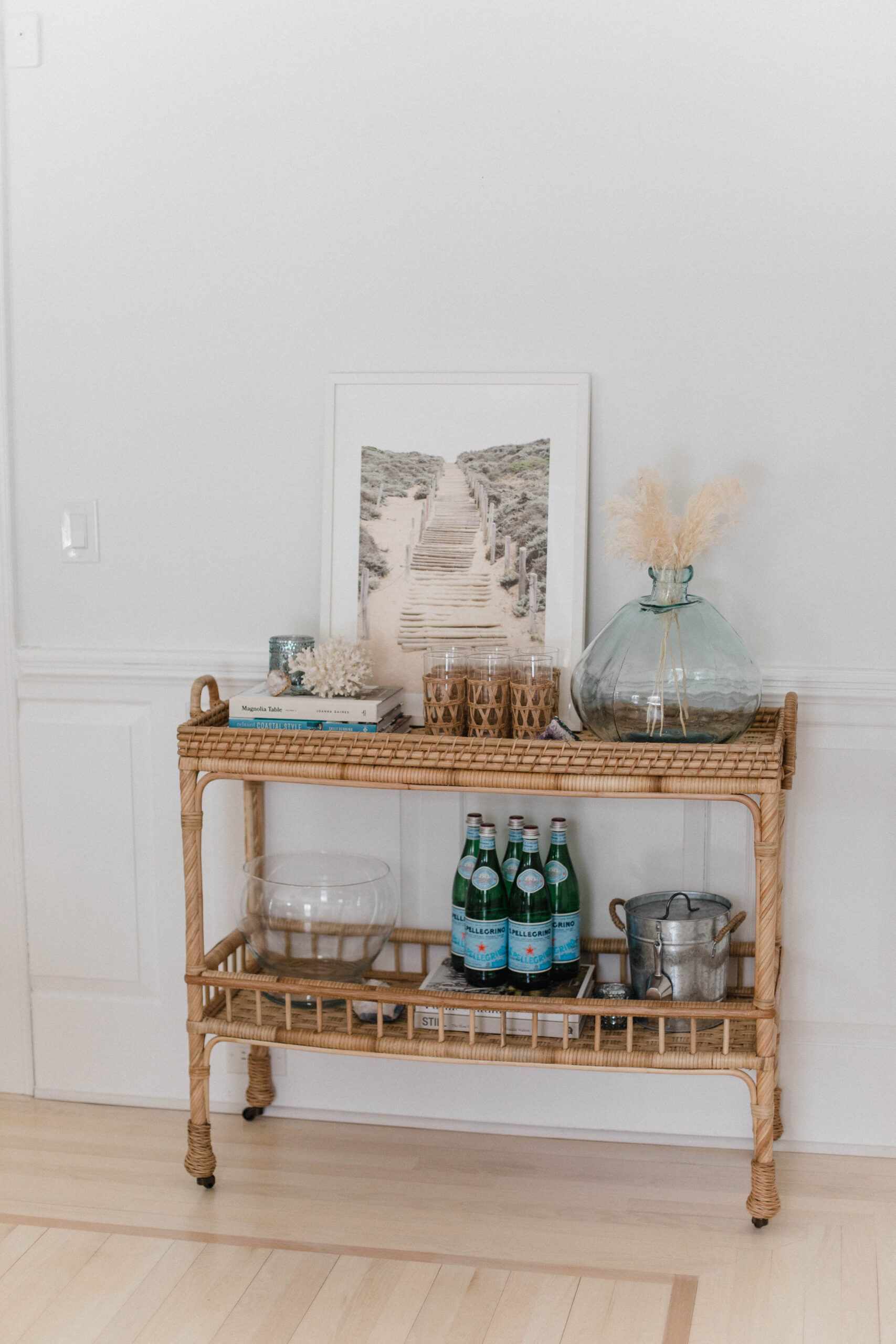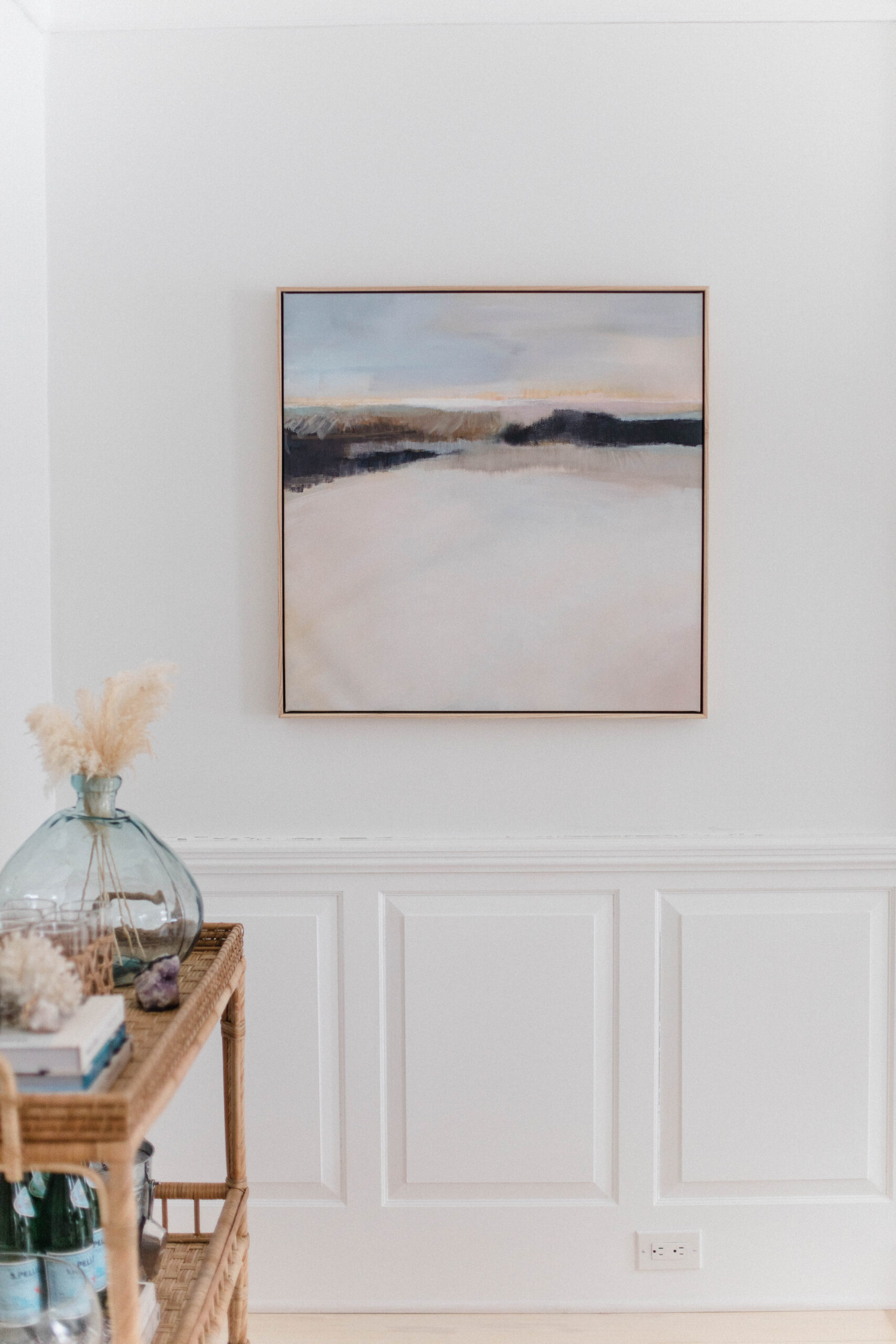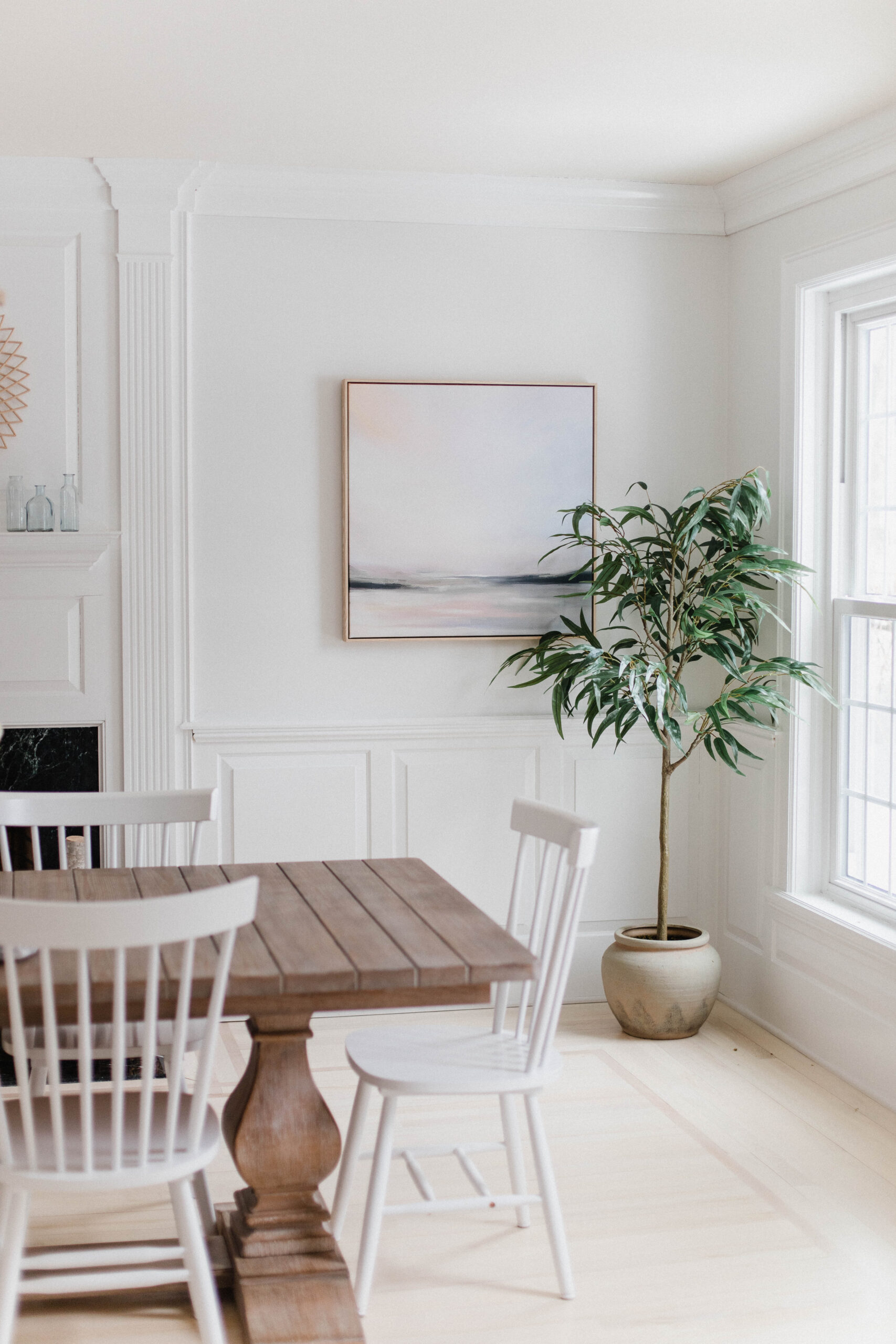 "A Winter's Walk" and "Mindful 1"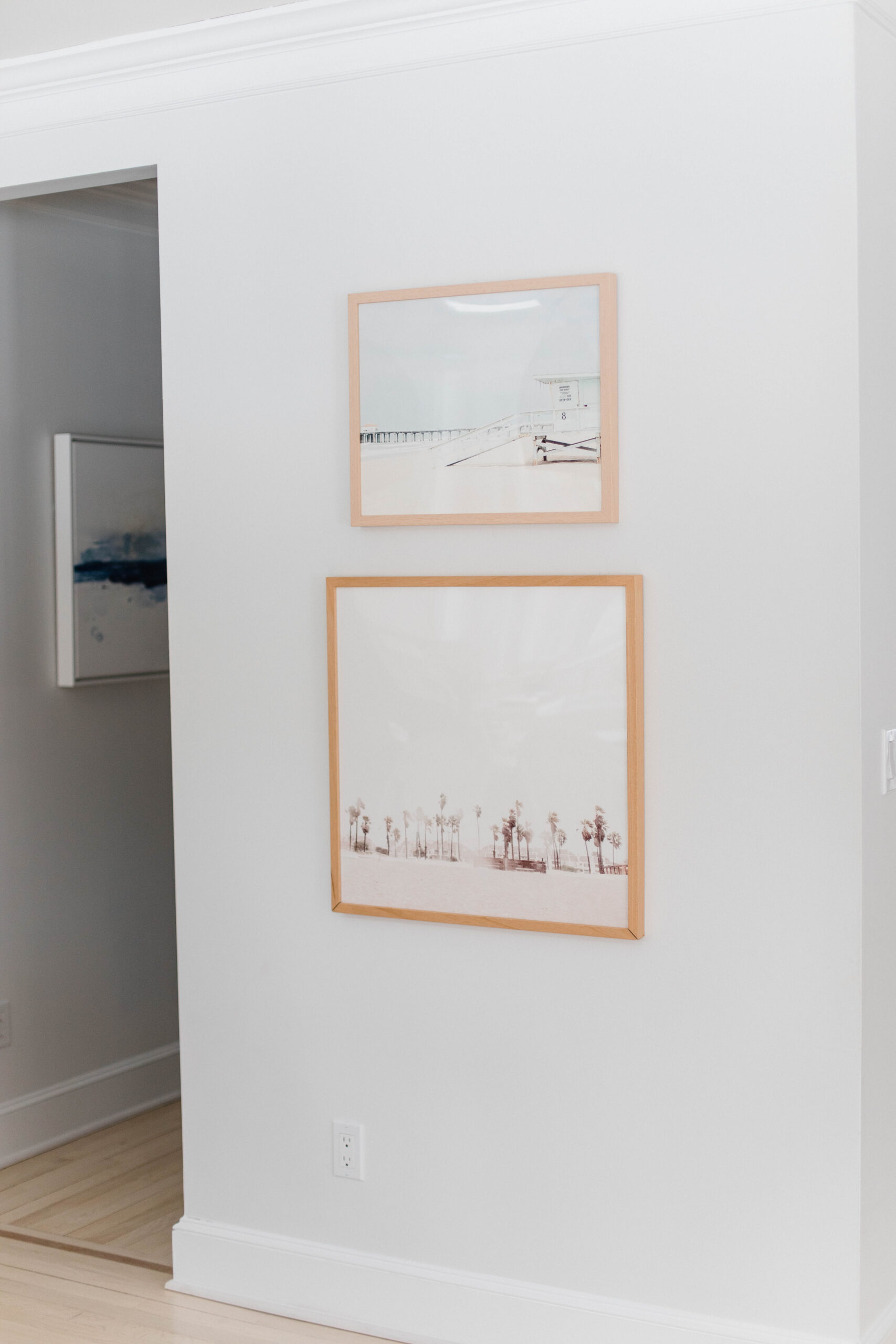 "Manhattan Beach 2" and "Stormy Palms"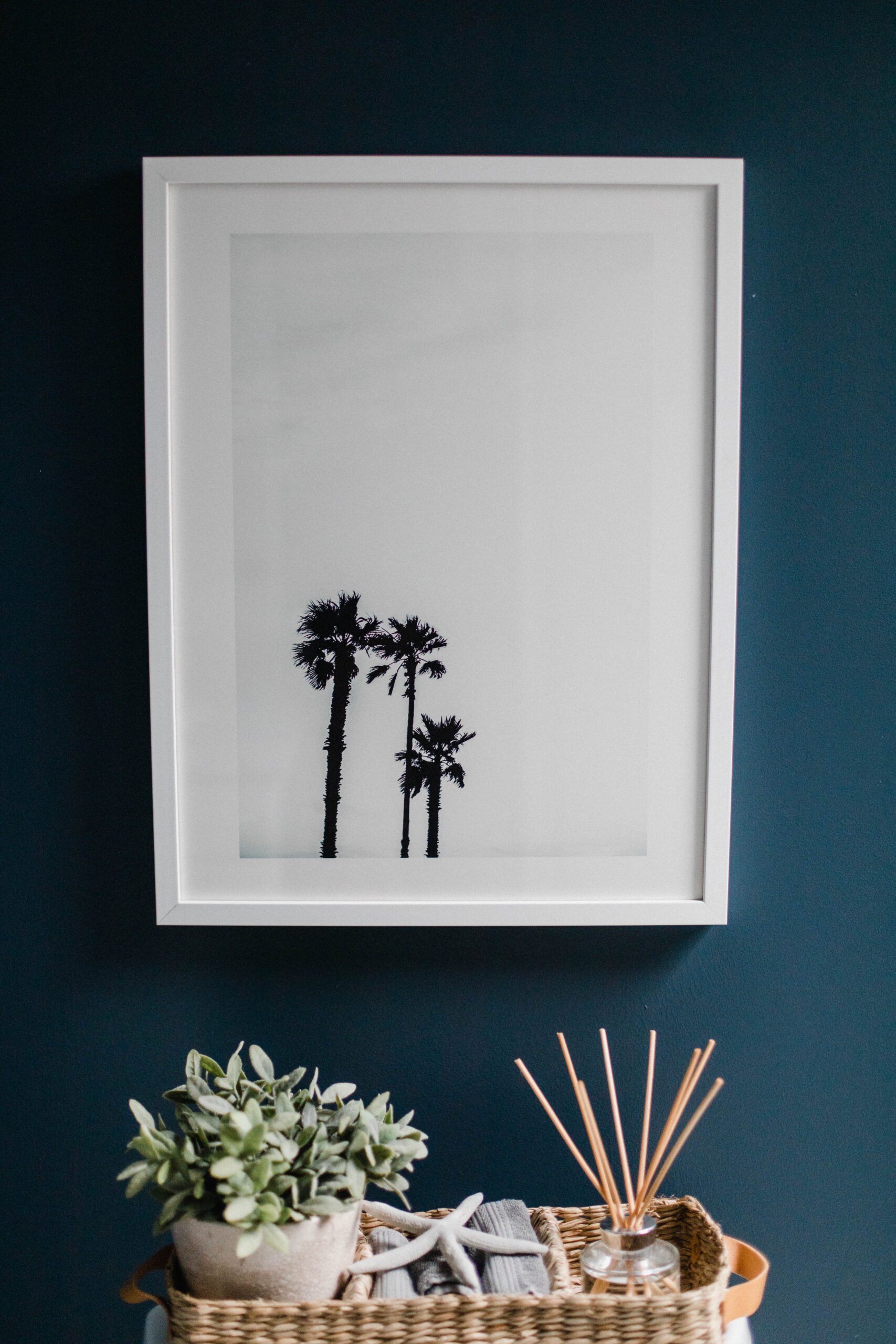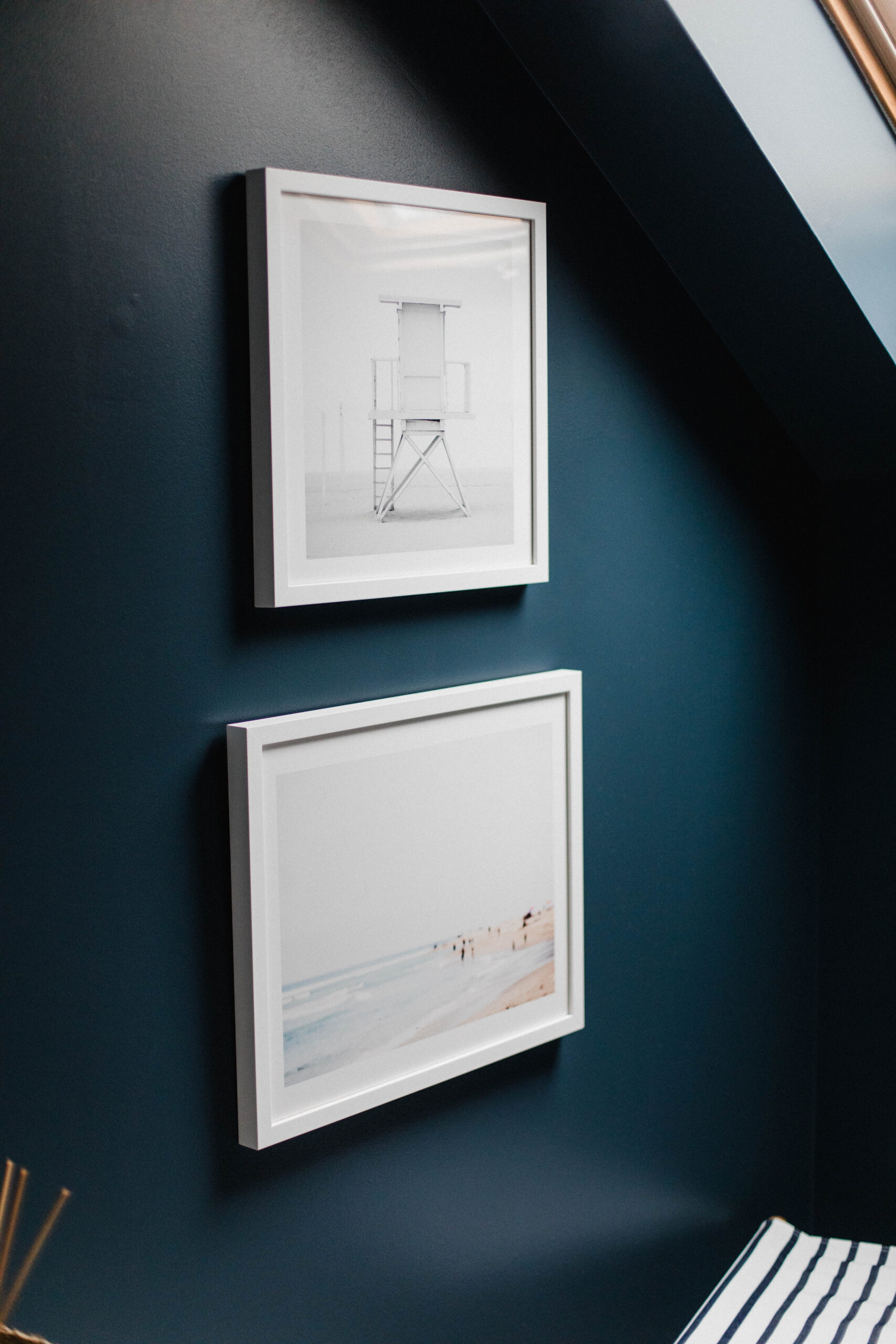 "Mariner's Palms" and "Iconic Lifeguard Tower" and "Malibu"

Target also has some great coastal artwork! Specifically from Studio McGee's line! I recently purchased a few options for various areas in our home.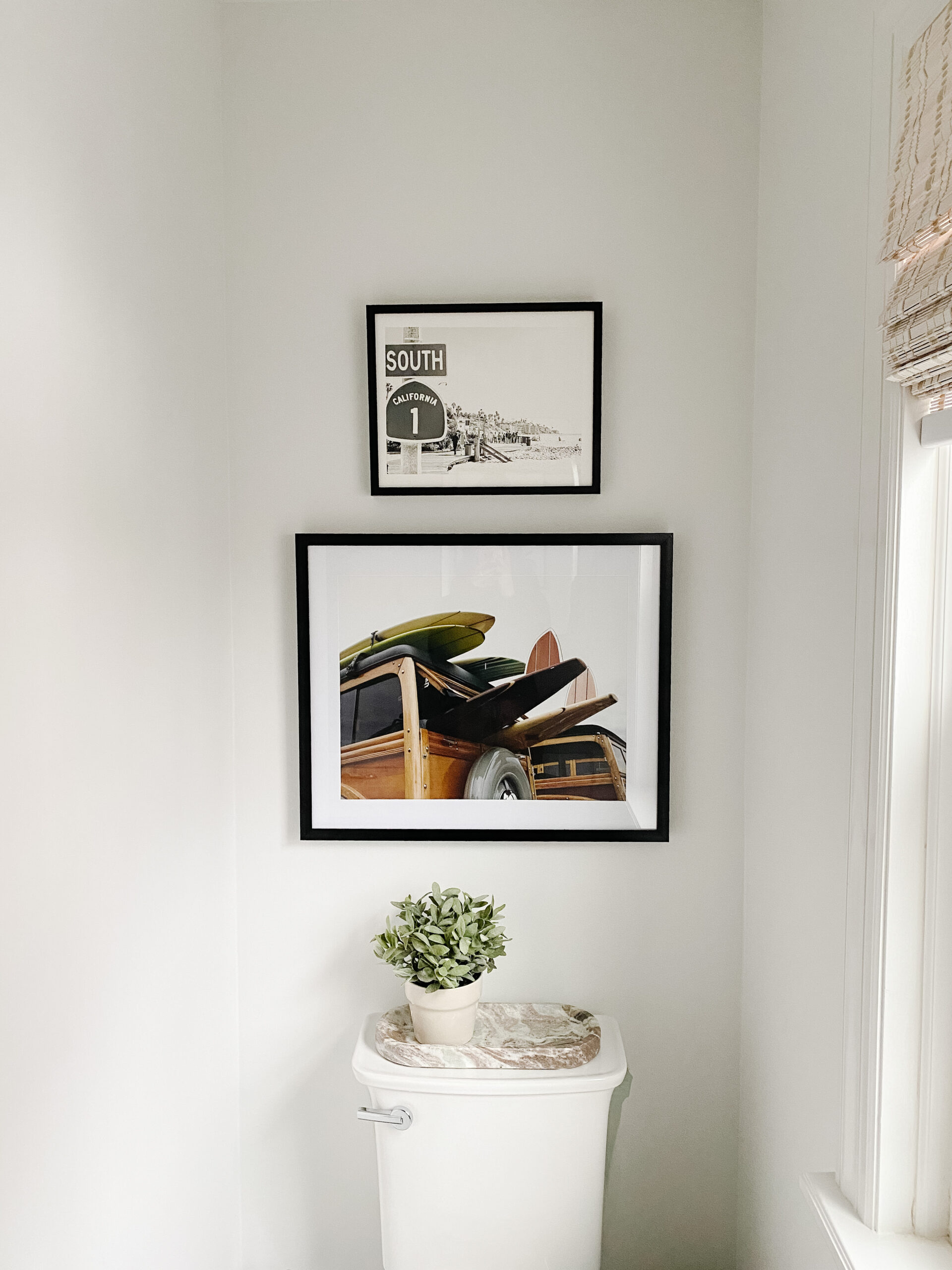 The top photo here is actually from Minted, called "Hwy One." The bottom print is from the Studio McGee line!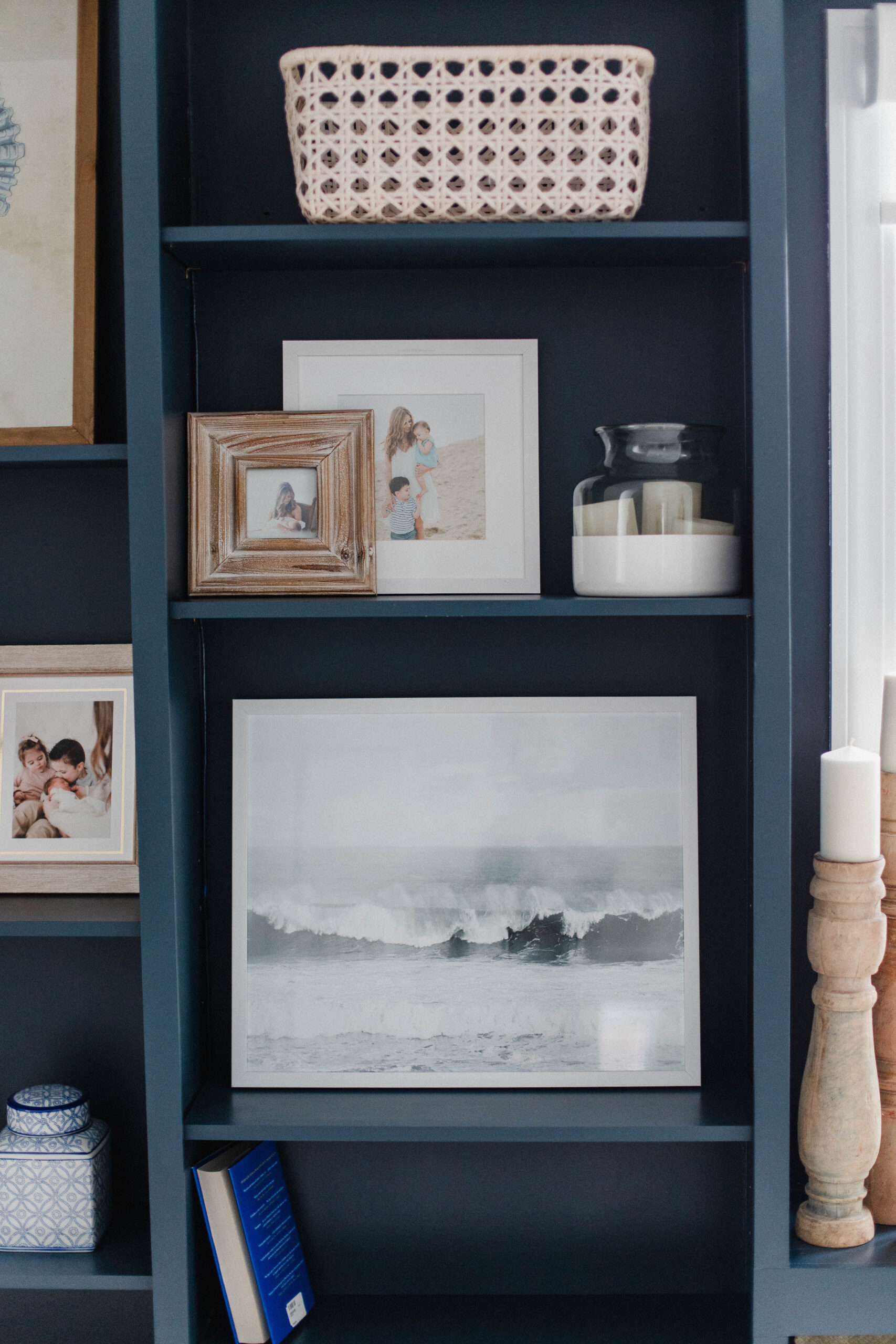 Tip: Etsy also has some wonderful coastal artwork! You can often buy the digital art prints to have printed on your own (I highly recommend Mpix for photo printing). If I do this, I usually find an inexpensive frame on Target or Amazon! Beautiful art for a fraction of the price 🙂
I'll continue to update this post as we add more art to our home!