I love a good one piece swimsuit, especially when it fits in all the right places. I personally prefer a suit that I can run around with my kids in and not worry about what's hanging out, if you know what I mean! I'm rounding up some of my favorite stylish one-piece swimsuits that are sexy and still provide a little coverage!
The fit of this suit is perfection. Fits like a GLOVE, has a sexy V neckline without being too revealing. Not too cheeky in the booty, and stays in place. It feels comfortable on all day! One of my favorite suits – I purchased it in another color as well. I'm in a 6 here.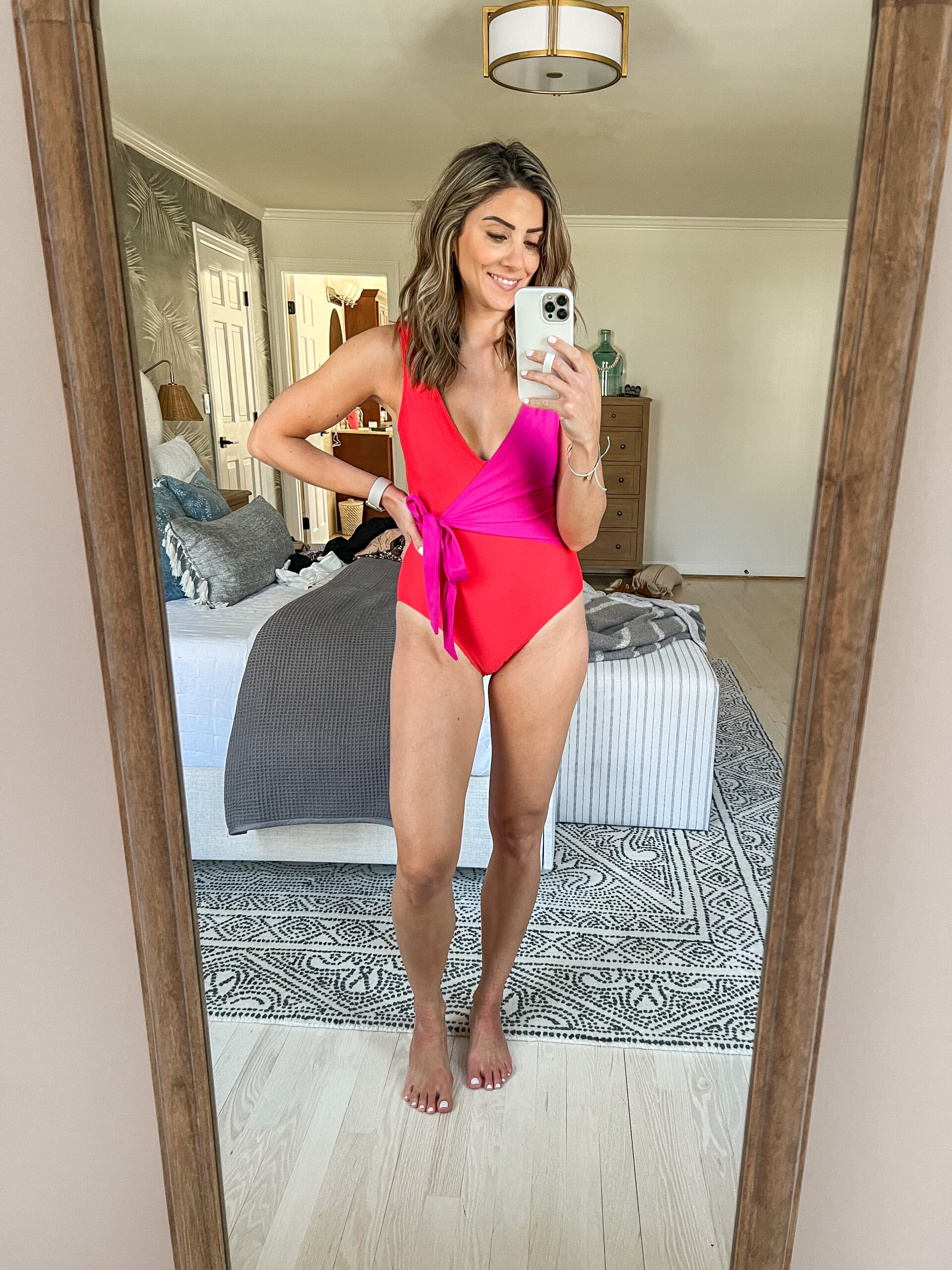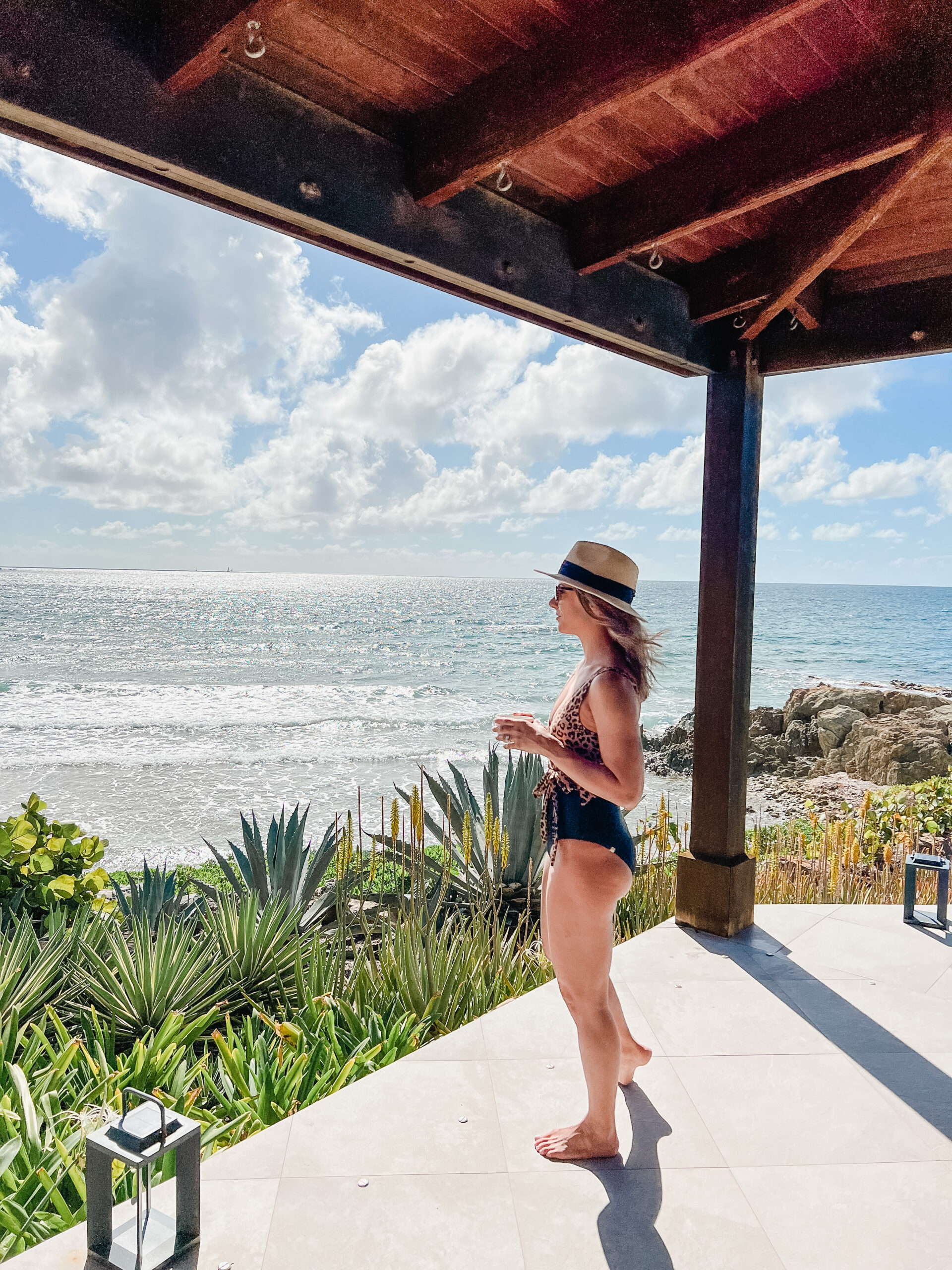 Another gorgeous suit from Summersalt. There's NO pads in this one, just an FYI! There's some rushing in the front for a flattering fit. Moderate coverage in the back – only slightly cheeky. I love the fit of this! I'm in a 6 here.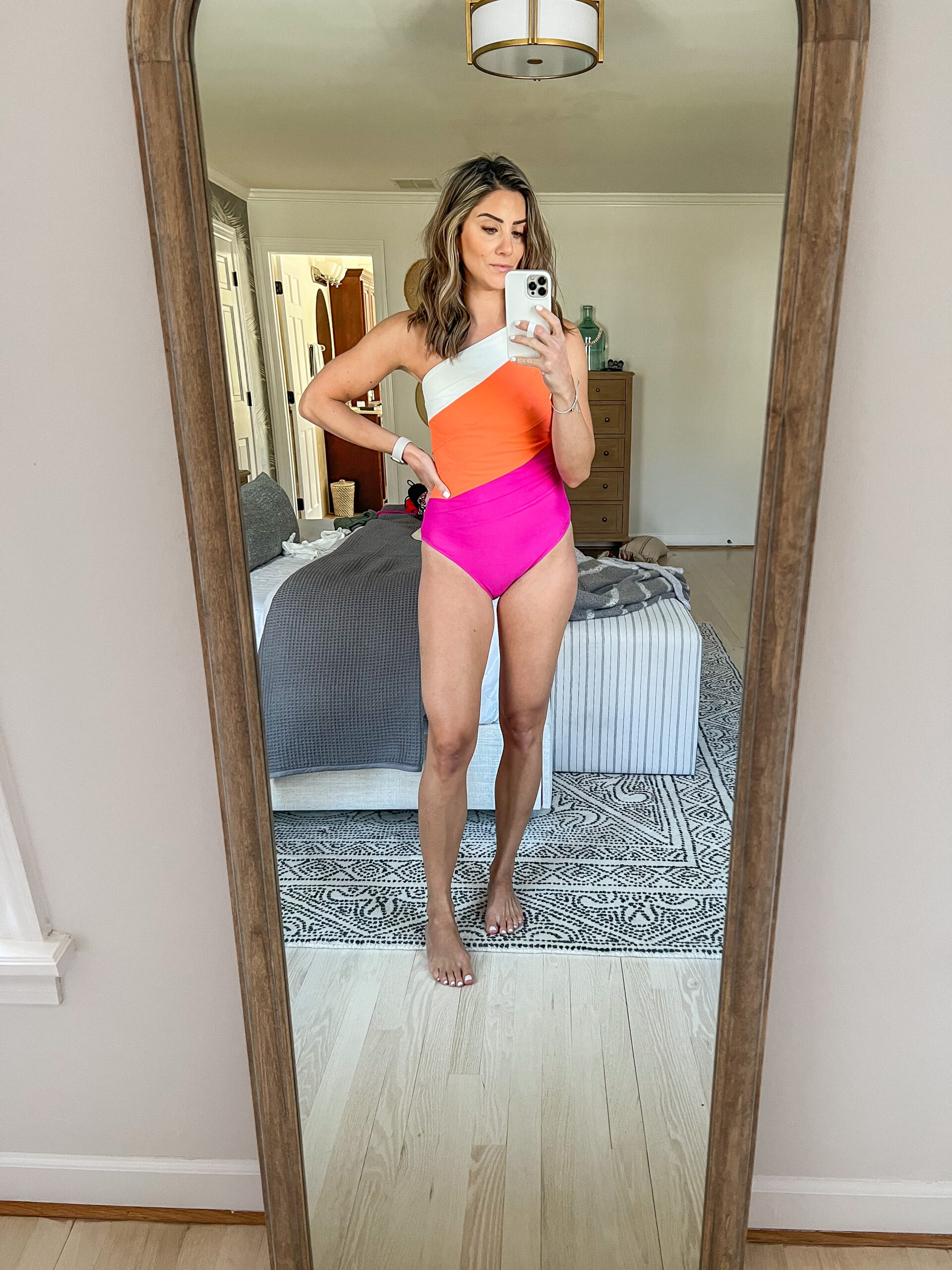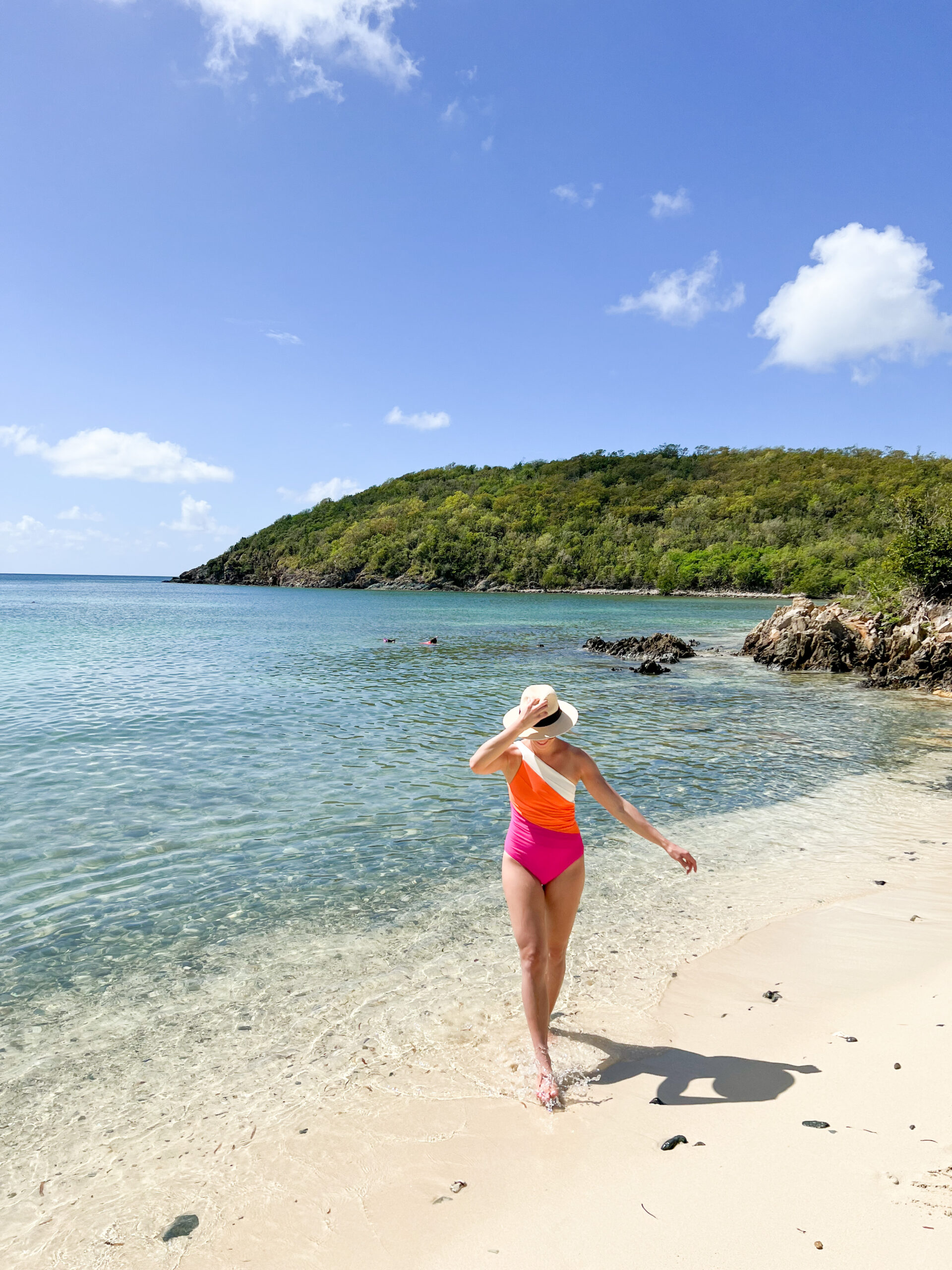 This is a beautiful basic suit! Fits very well, has adjustable straps, and padded cups too. This suit is probably the cheekiest of all listed here, but still gives coverage! I personally do not like suits that are too cheeky on me, and I like this one! Comes in a print too! I'm in a 6 here.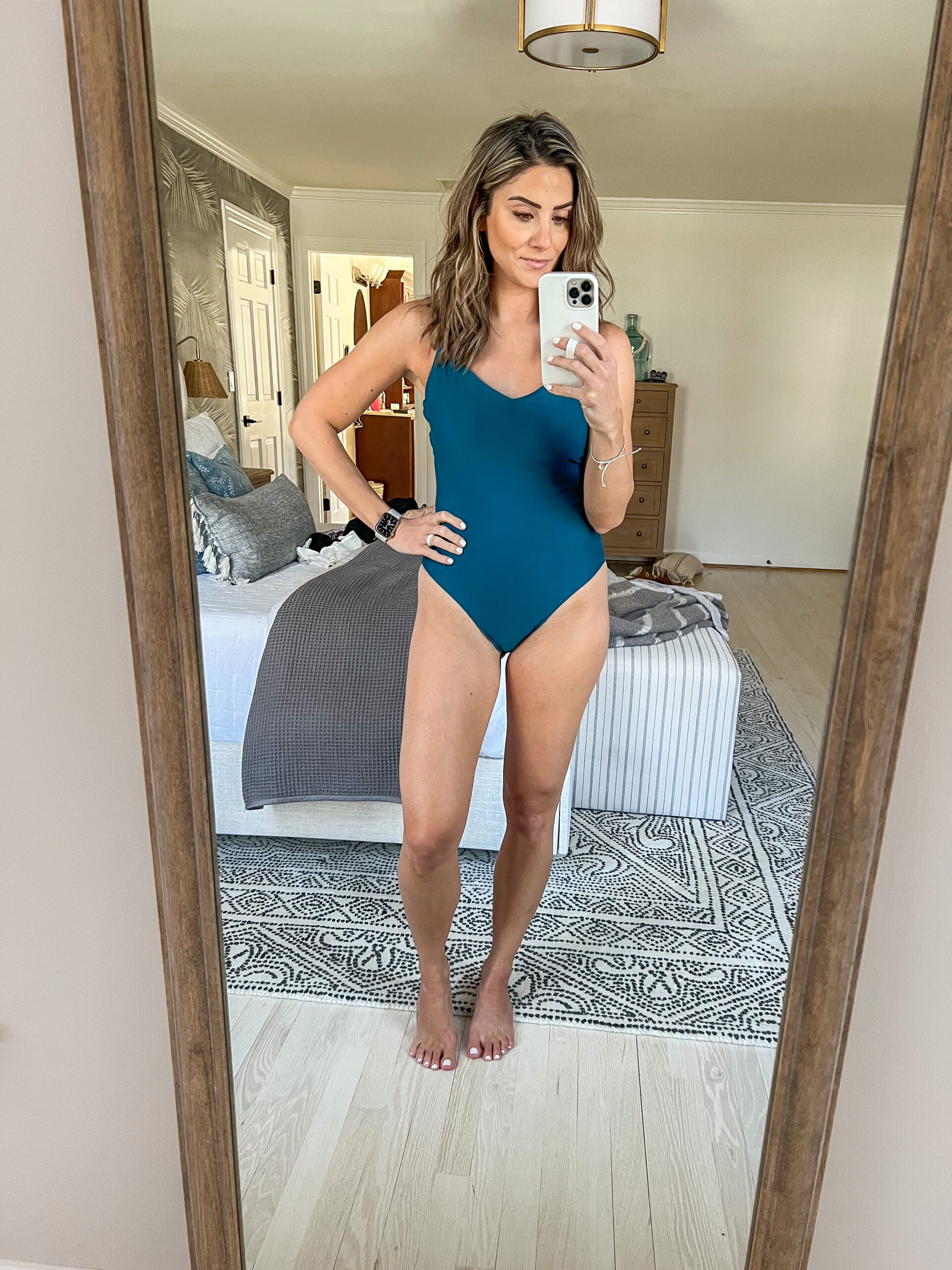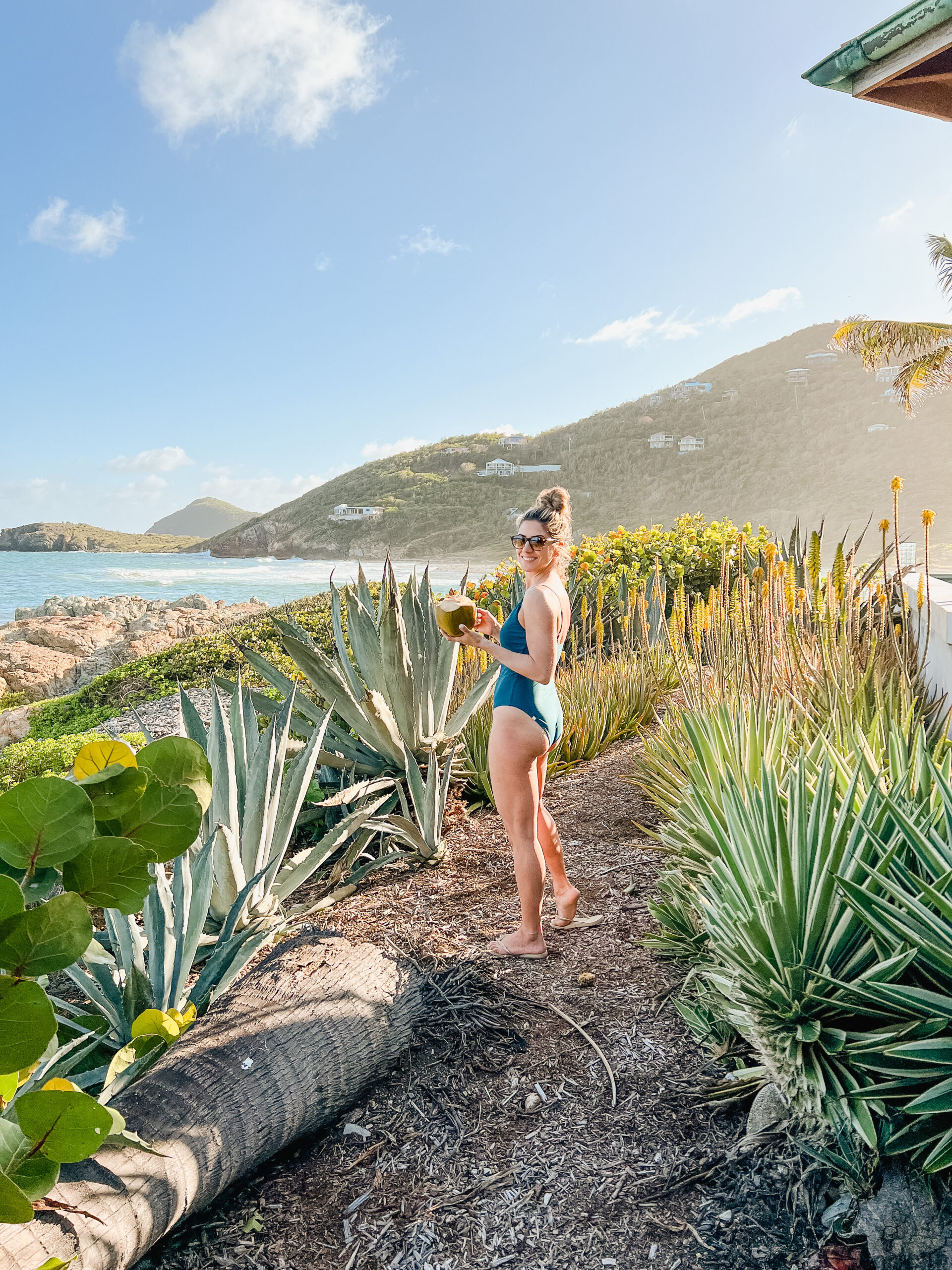 I absolutely love the print of this one, but the fit makes it even better! It's a fun take on a basic one-piece. There's moderate coverage in the back, and a lot of support in the front. Also great coverage in the chest! I'm in a 6 here.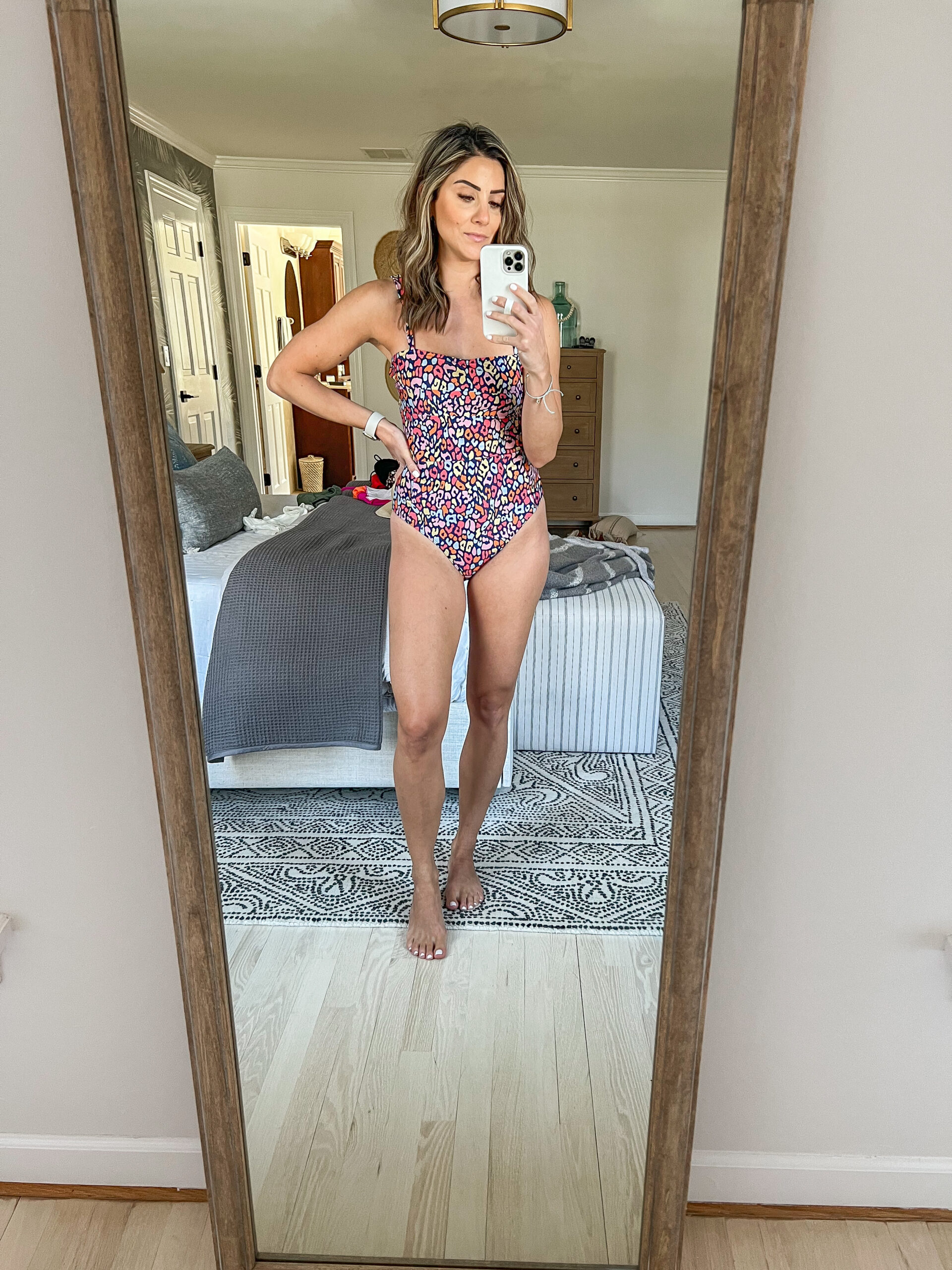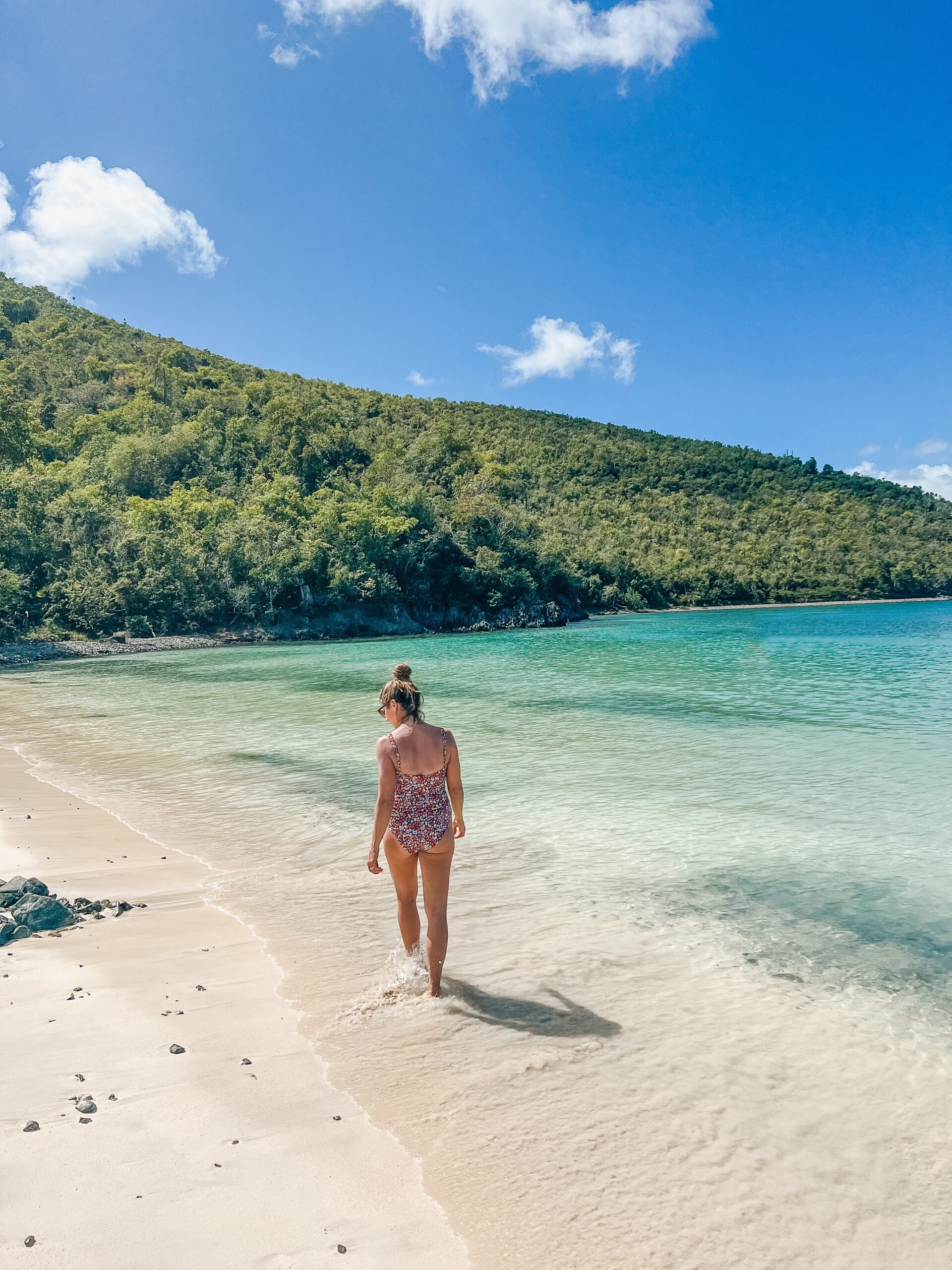 This is my FAVORITE bandeau top suit! It gives full coverage in the back, and the ruching in the front makes it flattering. It does come with a strap if you prefer that! I've had this suit for years and own it in several colors – it's perfection. I'm in a 0 here.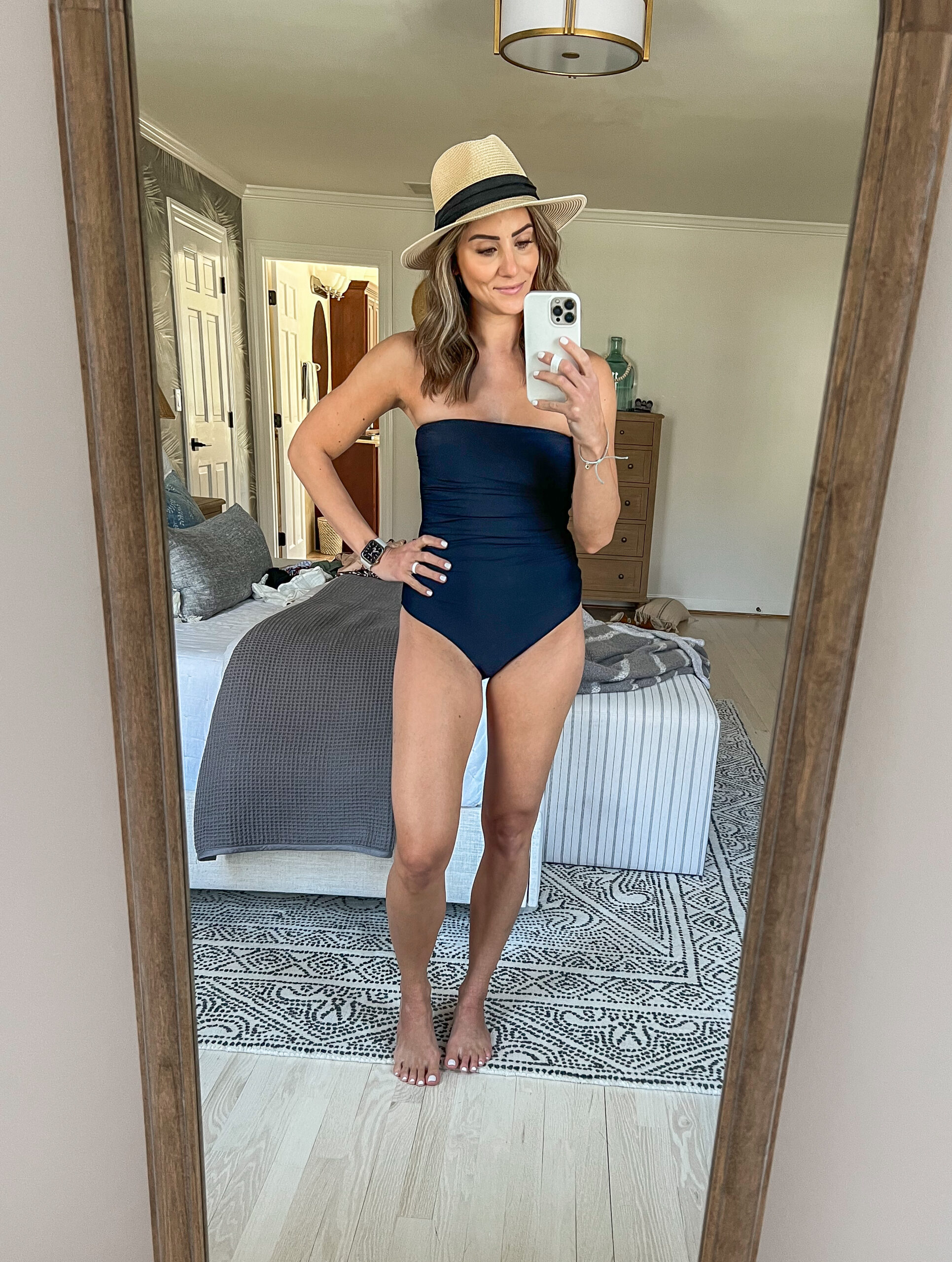 One of my favorite suits, ever! I have it in 3 colors (sadly this one is no longer available). Ruching in the front, full coverage booty in the back. Yes, there's a low neckline, but I feel it will still provide great support! This suit looks beautiful on everyone! I'm in a 0 here.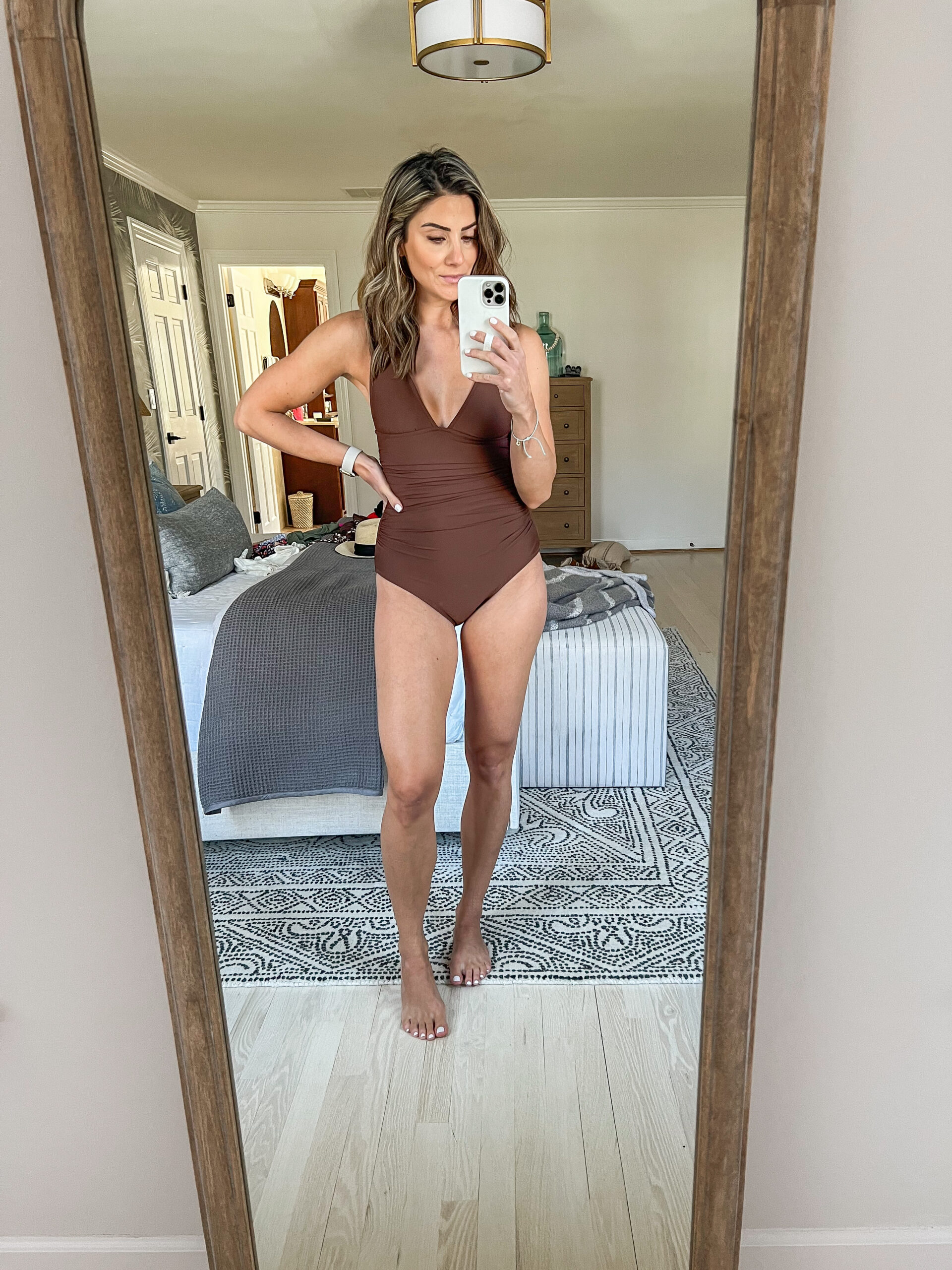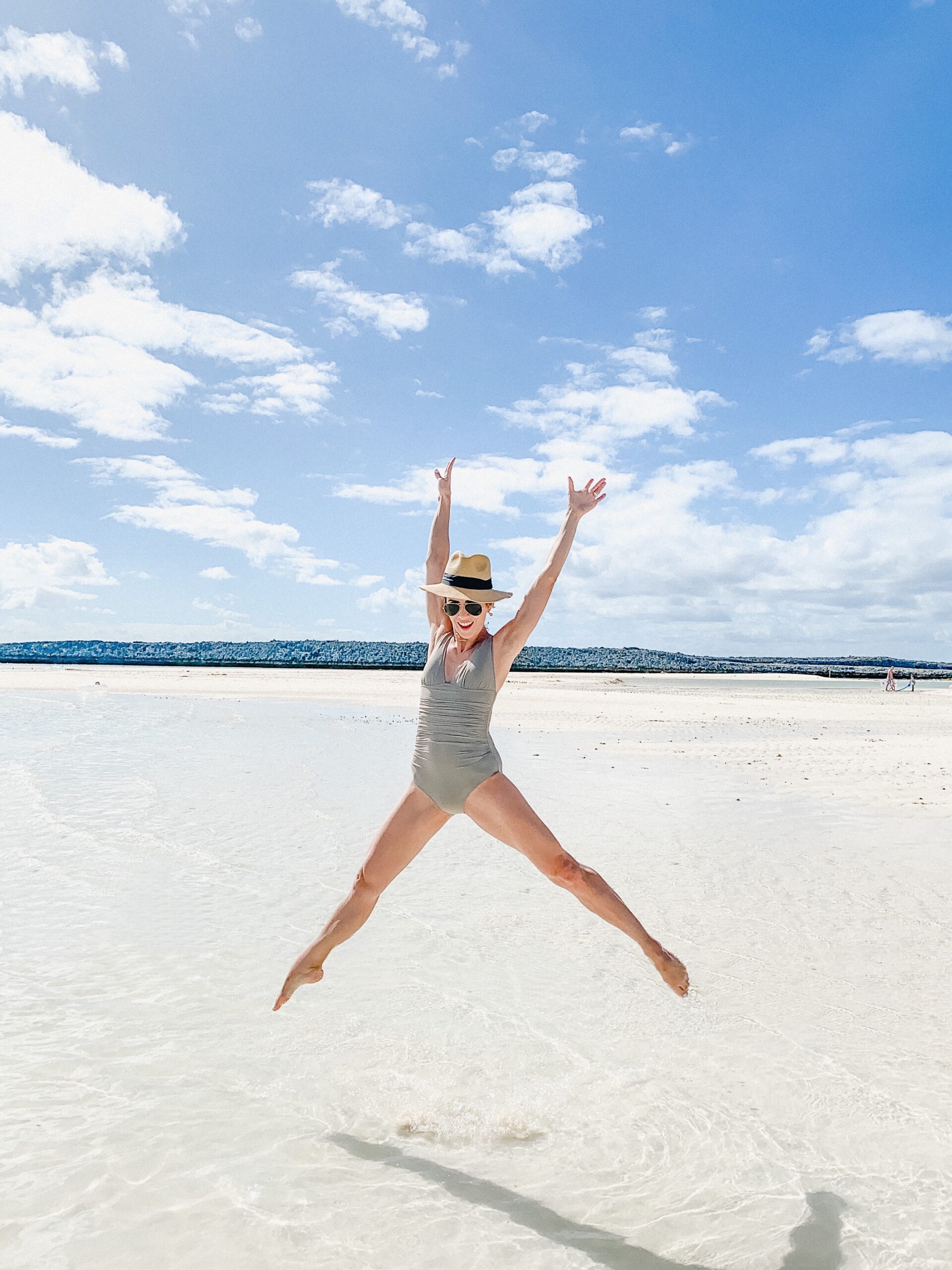 This suit is so simple and sexy, I love it. The cinched chest is flattering while still providing coverage. The back has moderate booty coverage, too. I also love the slightly wide straps. A great twist on a basic suit! I'm in a 6 here.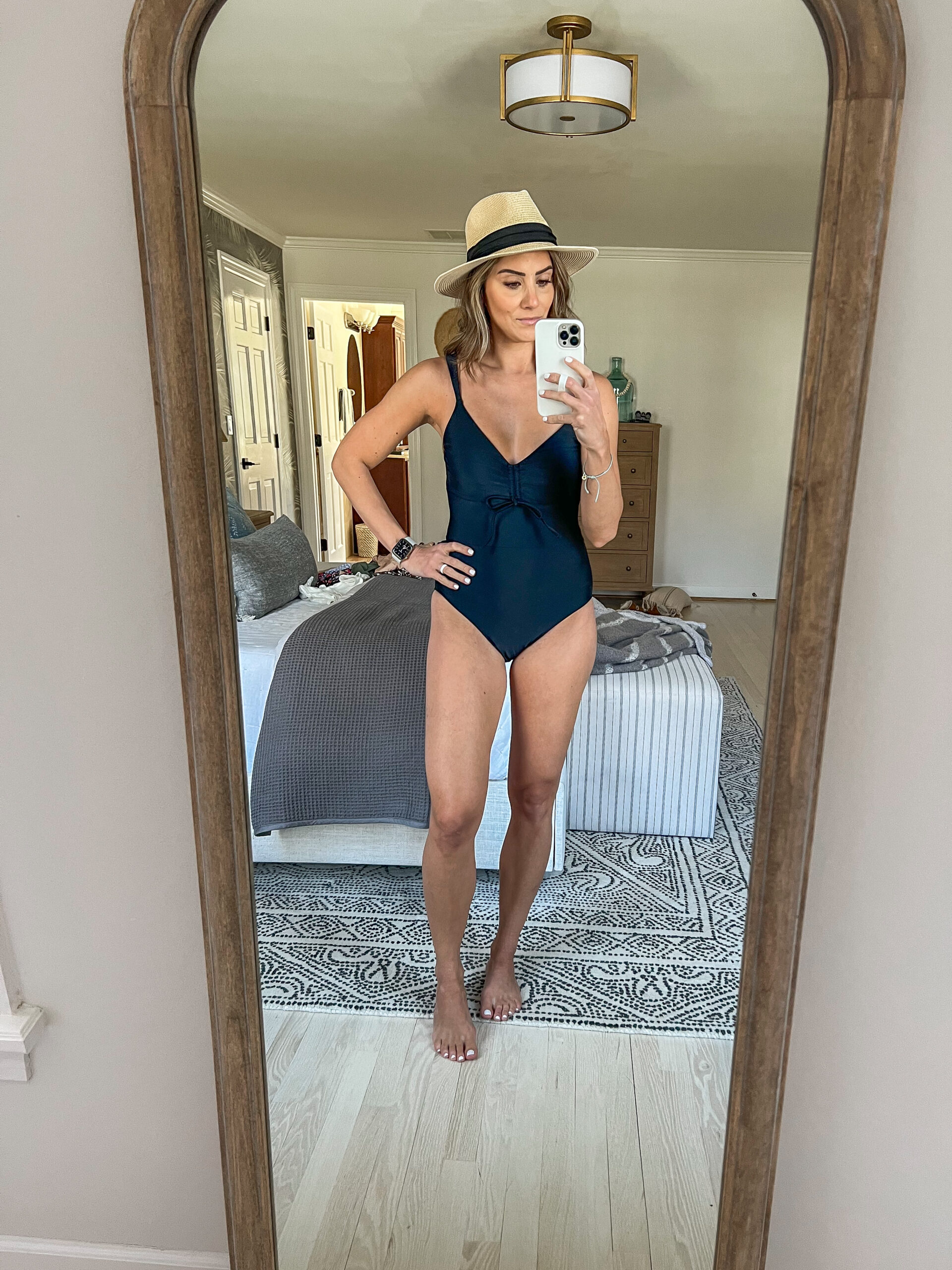 This suit was such a good find that I bought a second color! It's super comfortable on, and the back has a simple thick tie that's really fun. It's such a great price, too! Fits TTS.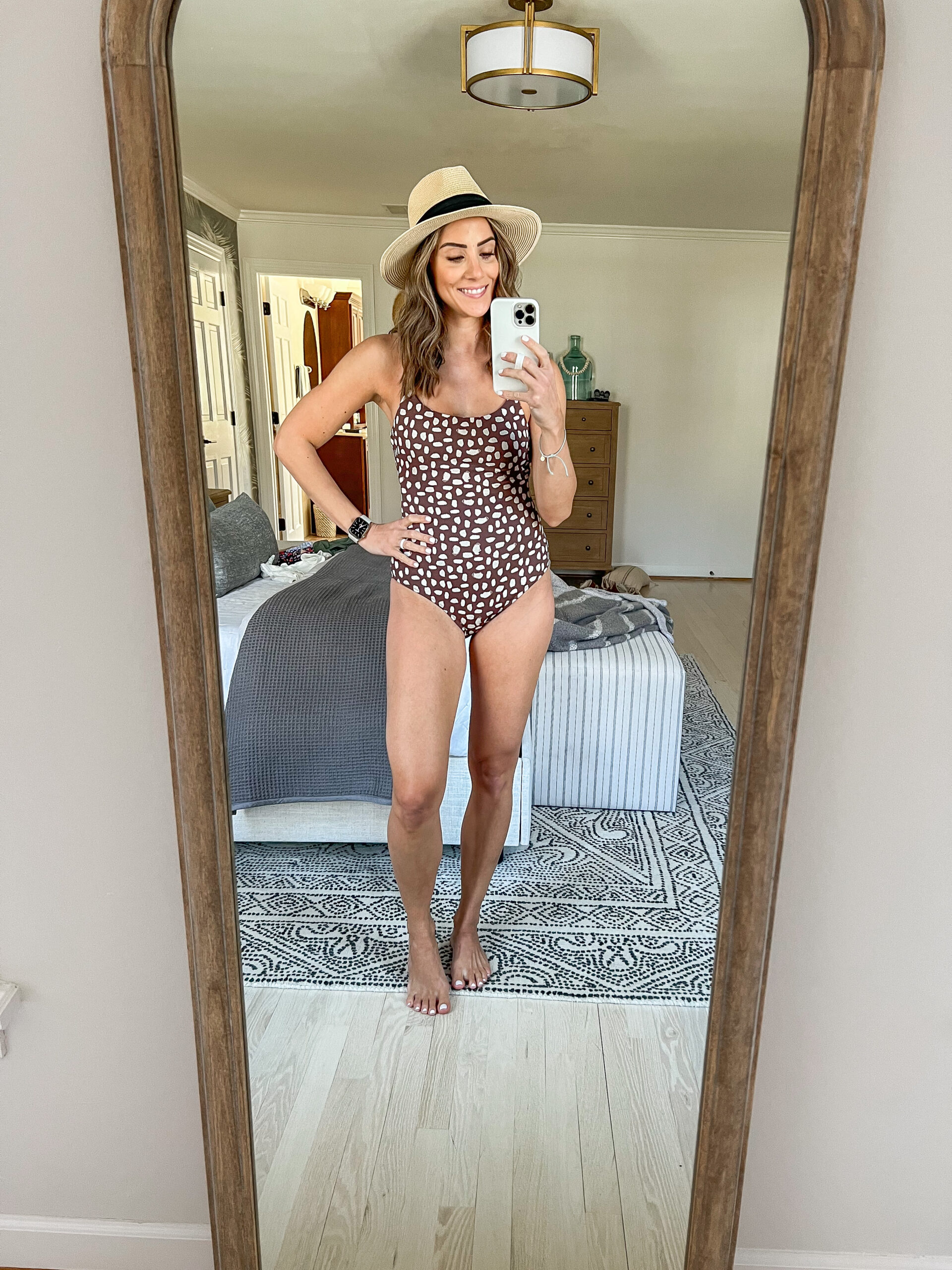 I've had this suit for years, and while it's no longer available in this beautiful green, it is available in black! This suit is business in the front and a party in the back – the back is super strappy! It fits like a glove, has full coverage in the booty, and also comes in long torso sizing. Fits TTS.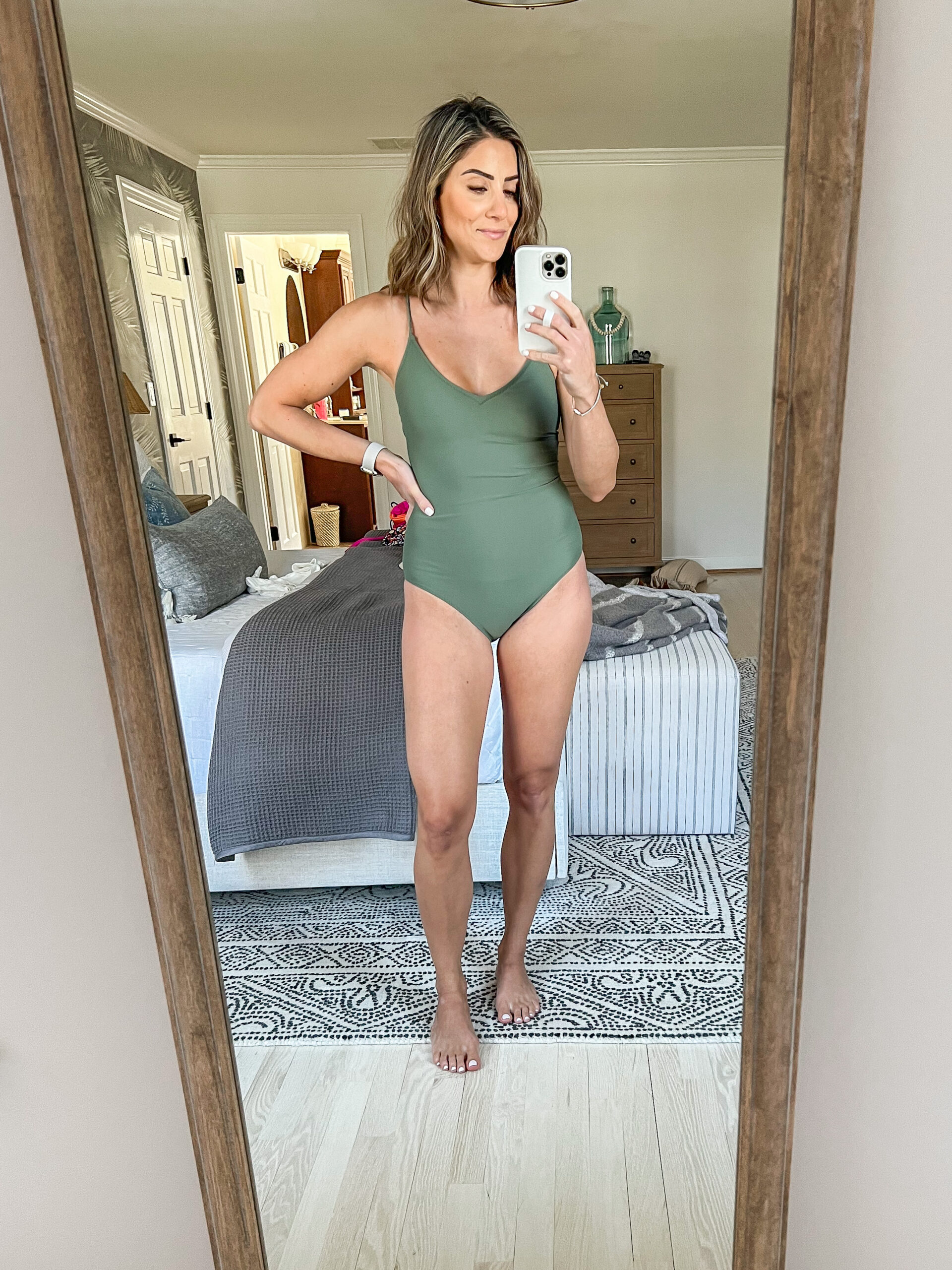 Hope that helps if you're on a mission to find a stylish one-piece swimsuit! I'm linking them all below.
Shop the post