Recently, I filmed a series of holiday decorating demos for QVC+ which aired 11/25! Now that they're live, I'm able to share photos of current Christmas set up!
As you may know, most (save one) of my QVC appearances have been filmed right in my home! I talk a lot about this on IG stories but I wanted to dive in a little and share some behind the scenes shots from my most recent shoot!
Watch The Total Experience With Lauren McBride on QVC+ to see the final product!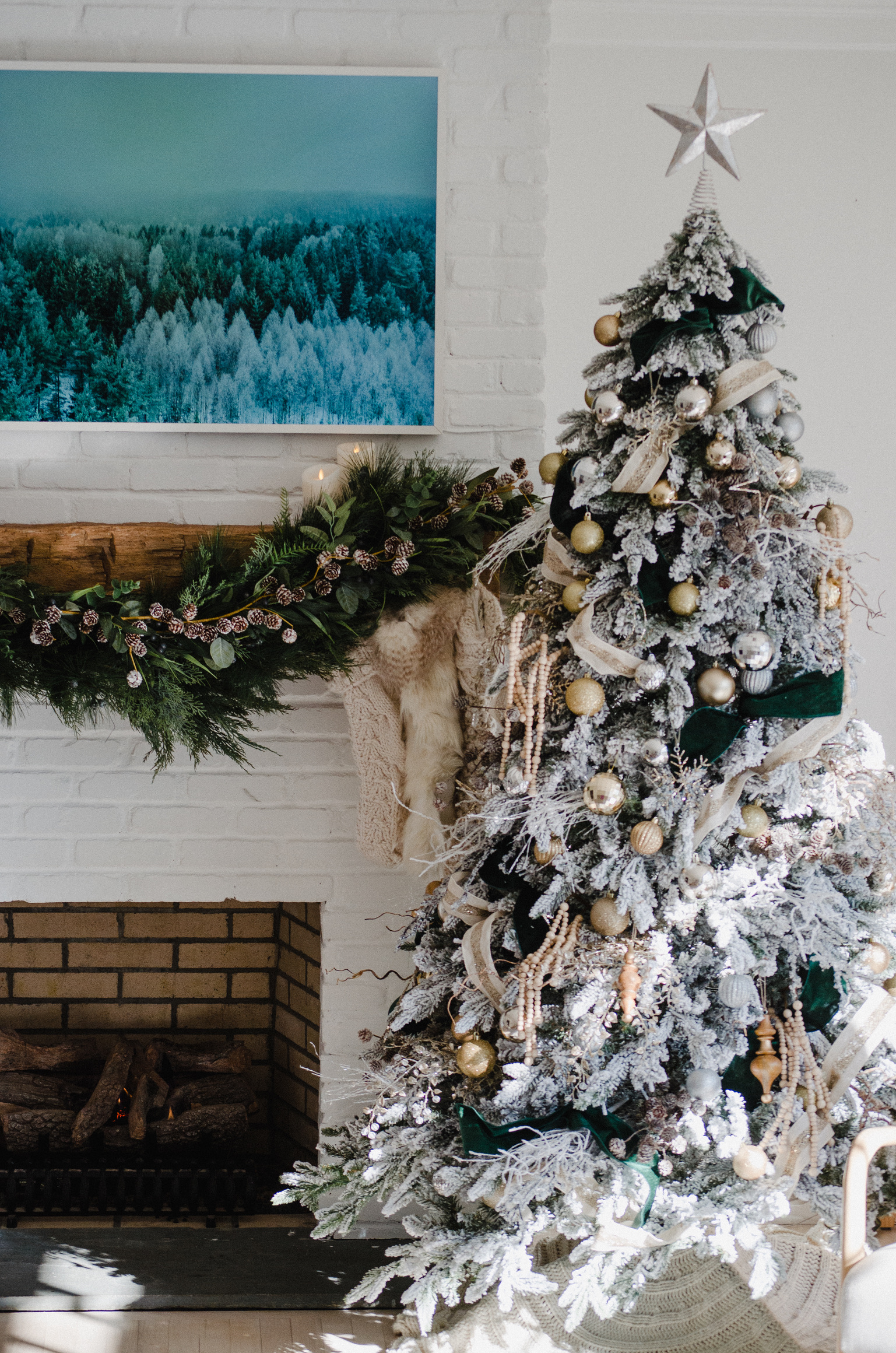 My holiday decor this year followed my classic silver and gold aesthetic with some fun new twists!
The Mantel
In some aspects I took a minimal approach, adding only six Luminara candles to my holiday mantel. But, minimalism was not present in all of my styling choices as I also garnished the mantel with four different garlands!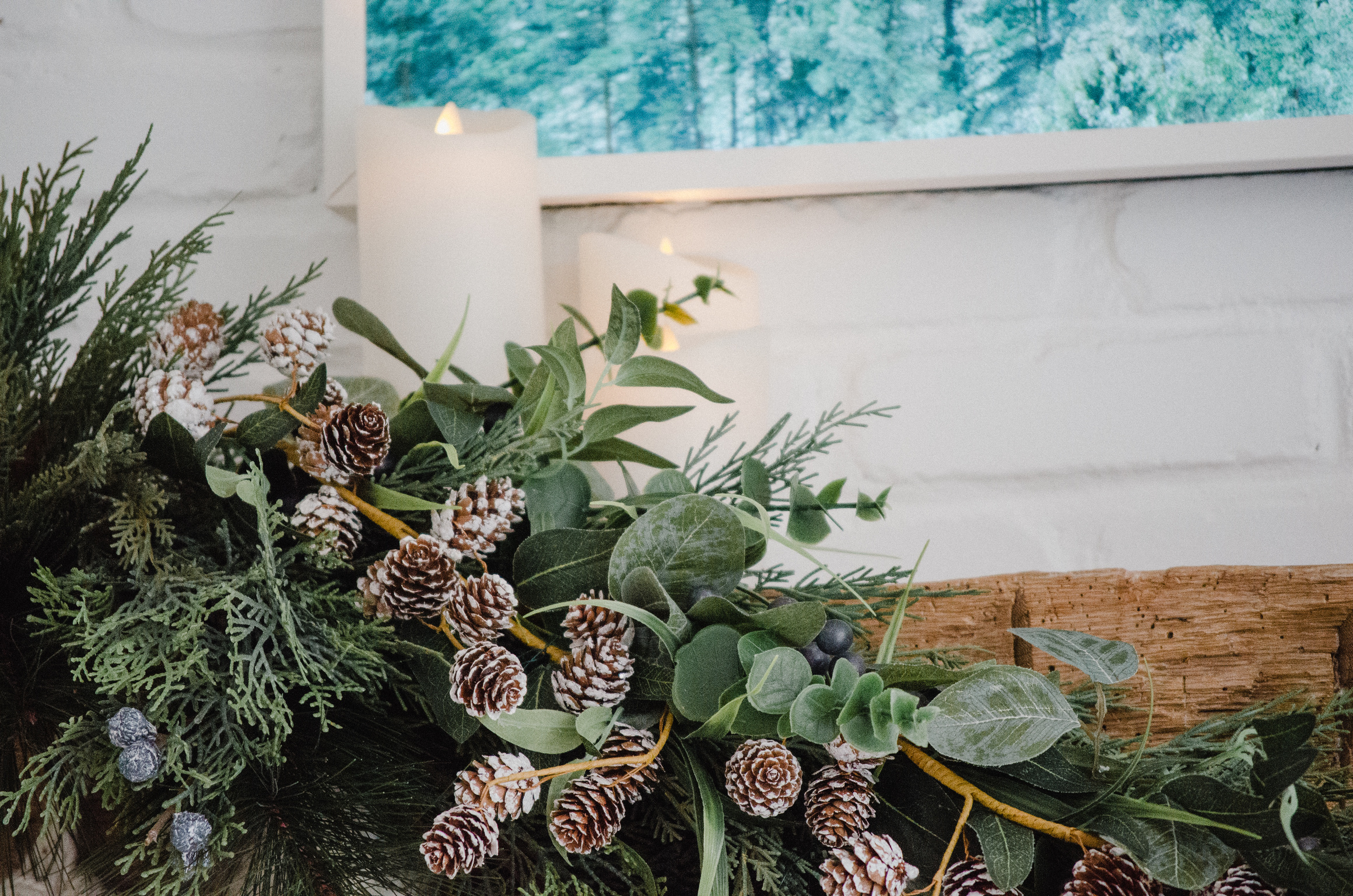 I complimented the garland and candles with our family stockings! Our mantel doesn't have an even top layer so I opted for nails to in order to hang them up. My full decorating process can be watched here!
The Tree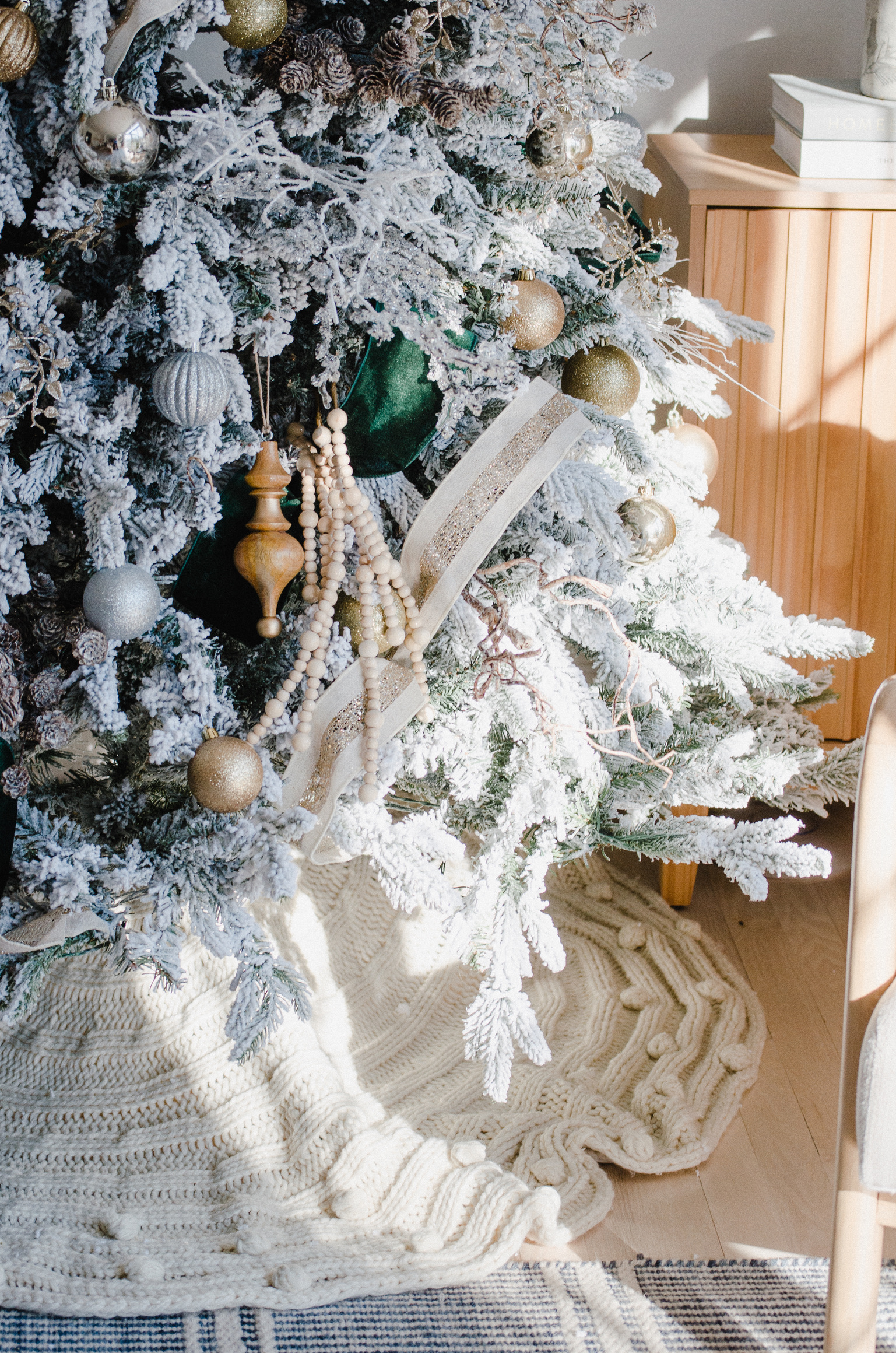 This year our tree got a fun, updated look with a chunky green velvet ribbon. My favorite thing, though, was the variety of picks I used (before ornaments!) to add lots of dimension to the tree.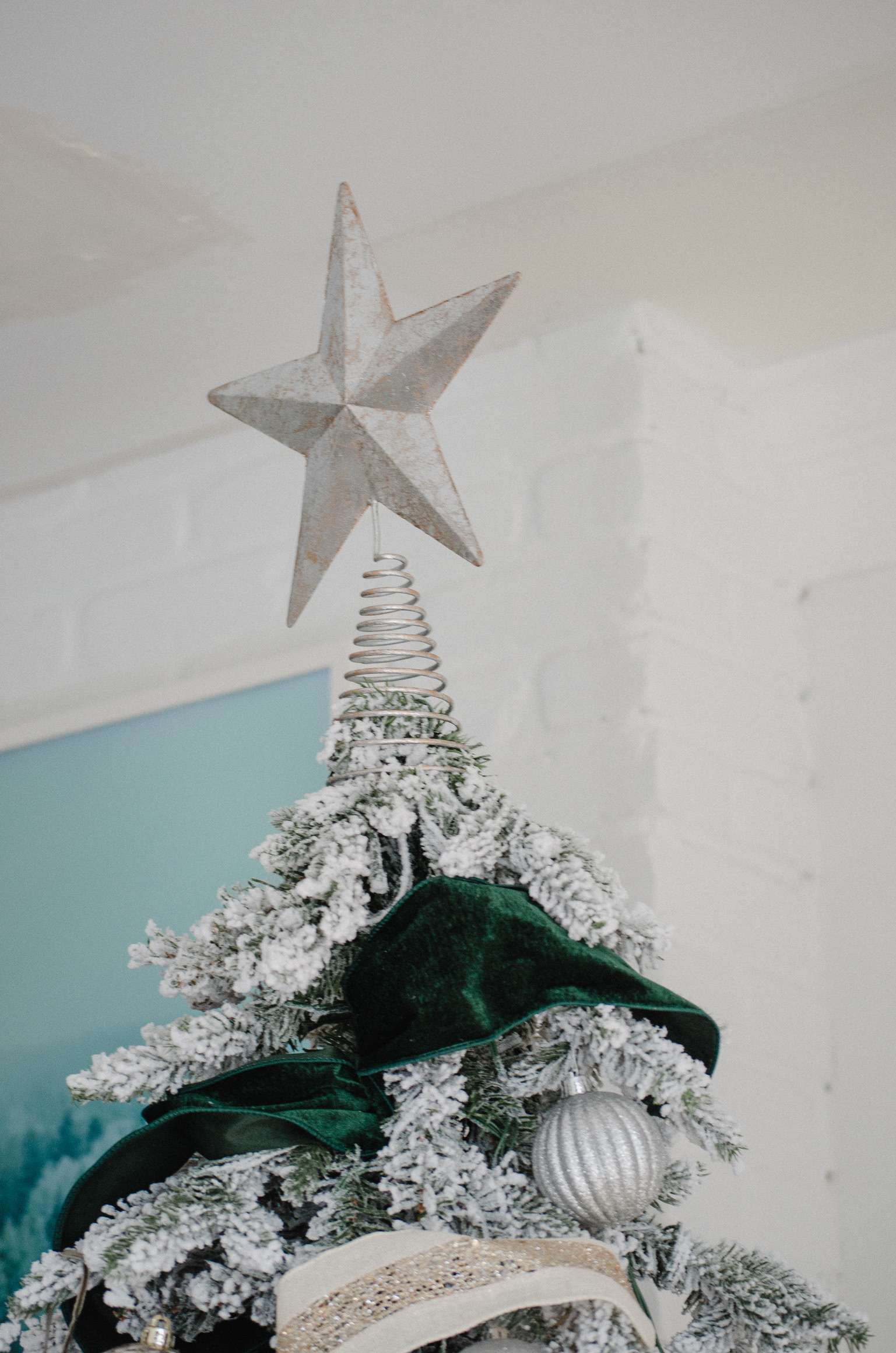 Shop all of my Christmas Tree products below and watch my full decorating process here!

The Tablescape
Last but not least was a Christmas tablescape.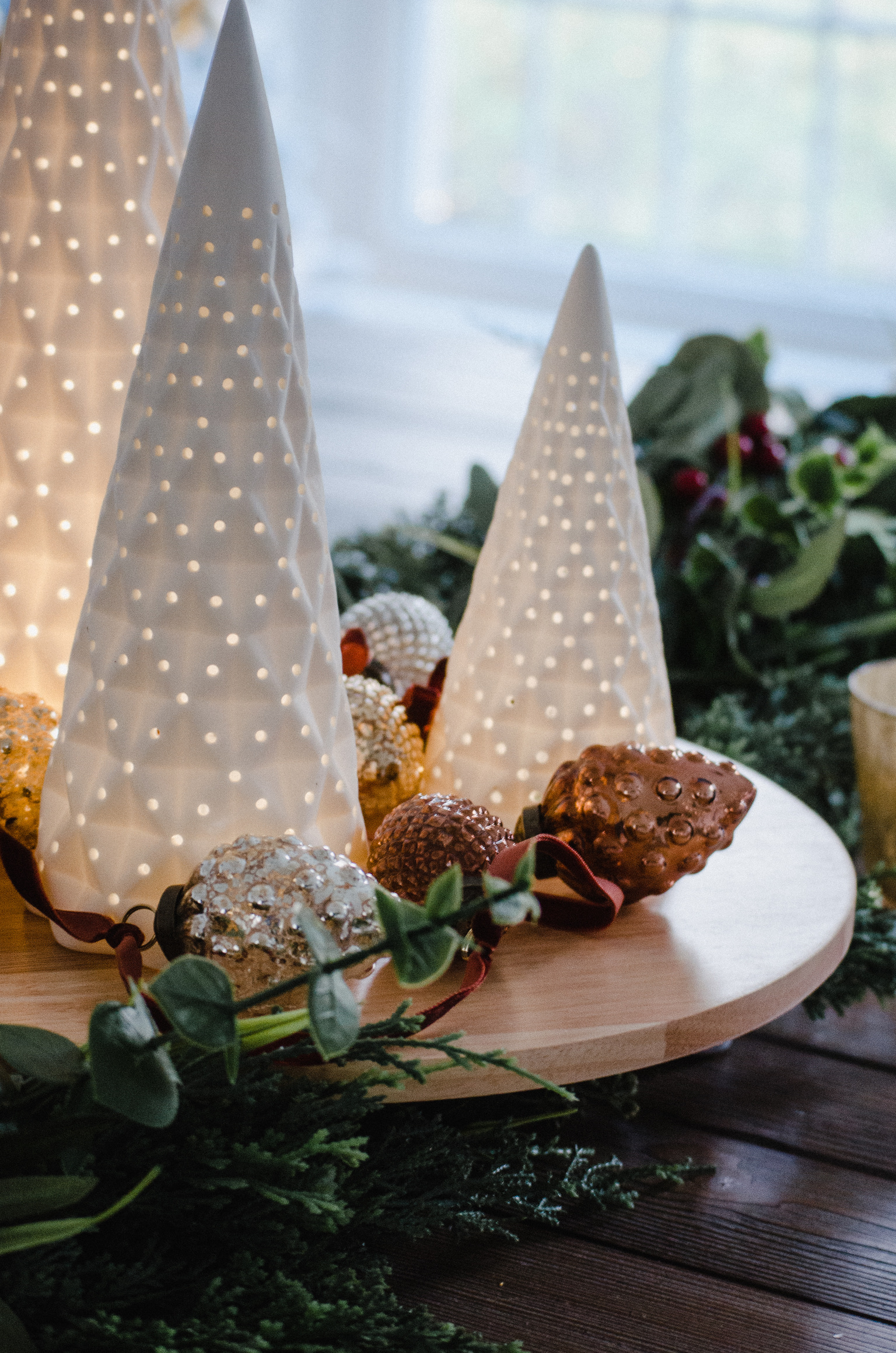 For this I used my berry garland, porcelain trees, silver dipped cake stand, ornament garland and gold votives!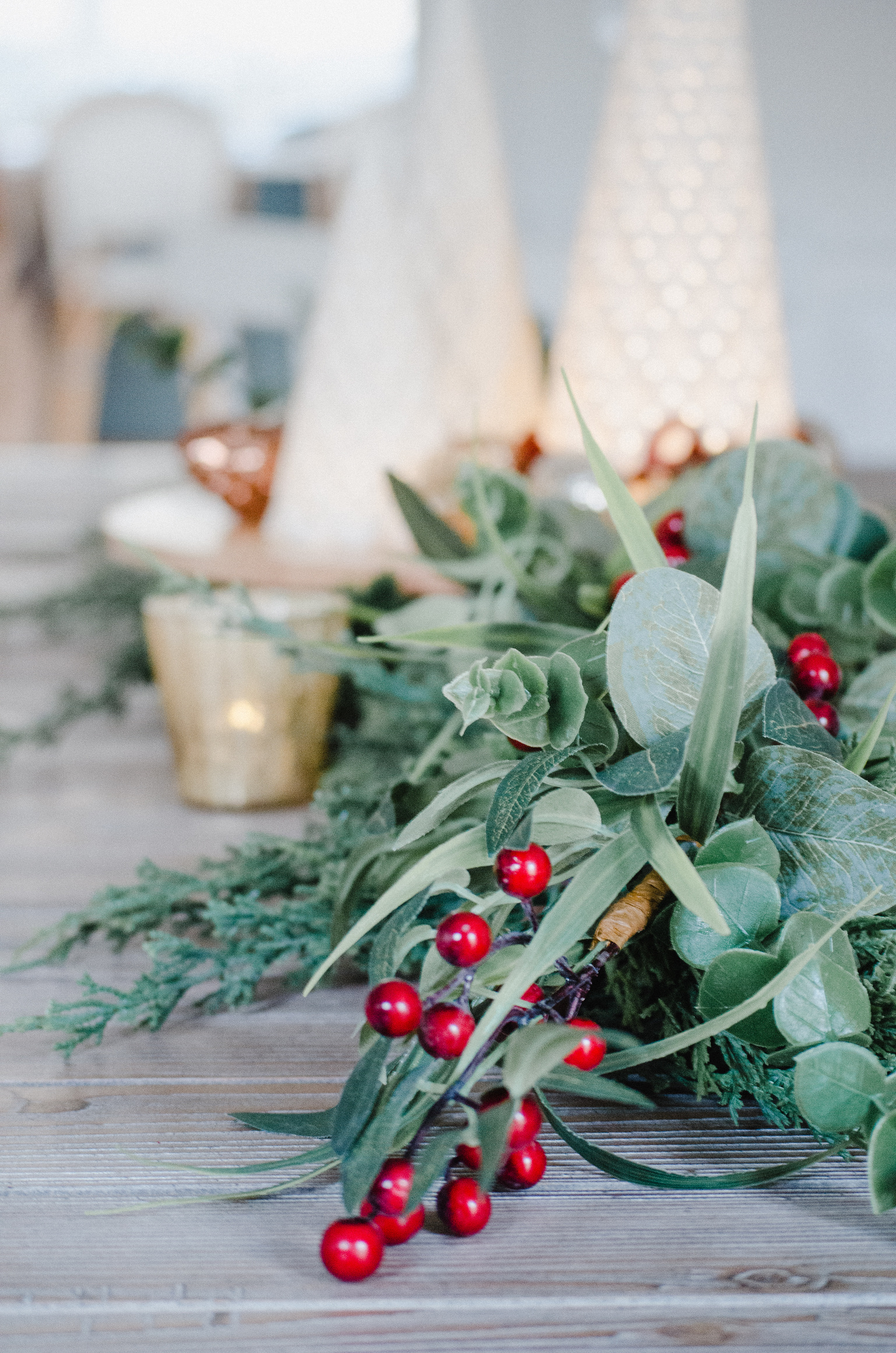 Considering I only used five different materials, I'm really happy with the depth and diverse, yet cohesive, color palette of the finished product! Check out my full tablescape decorating process here.
Behind The Scenes
Filming for QVC from home can be stressful, but the finished product is always so worth it. It's hard sometimes to balance a homey vibe in our space while also keeping it camera ready, but not impossible!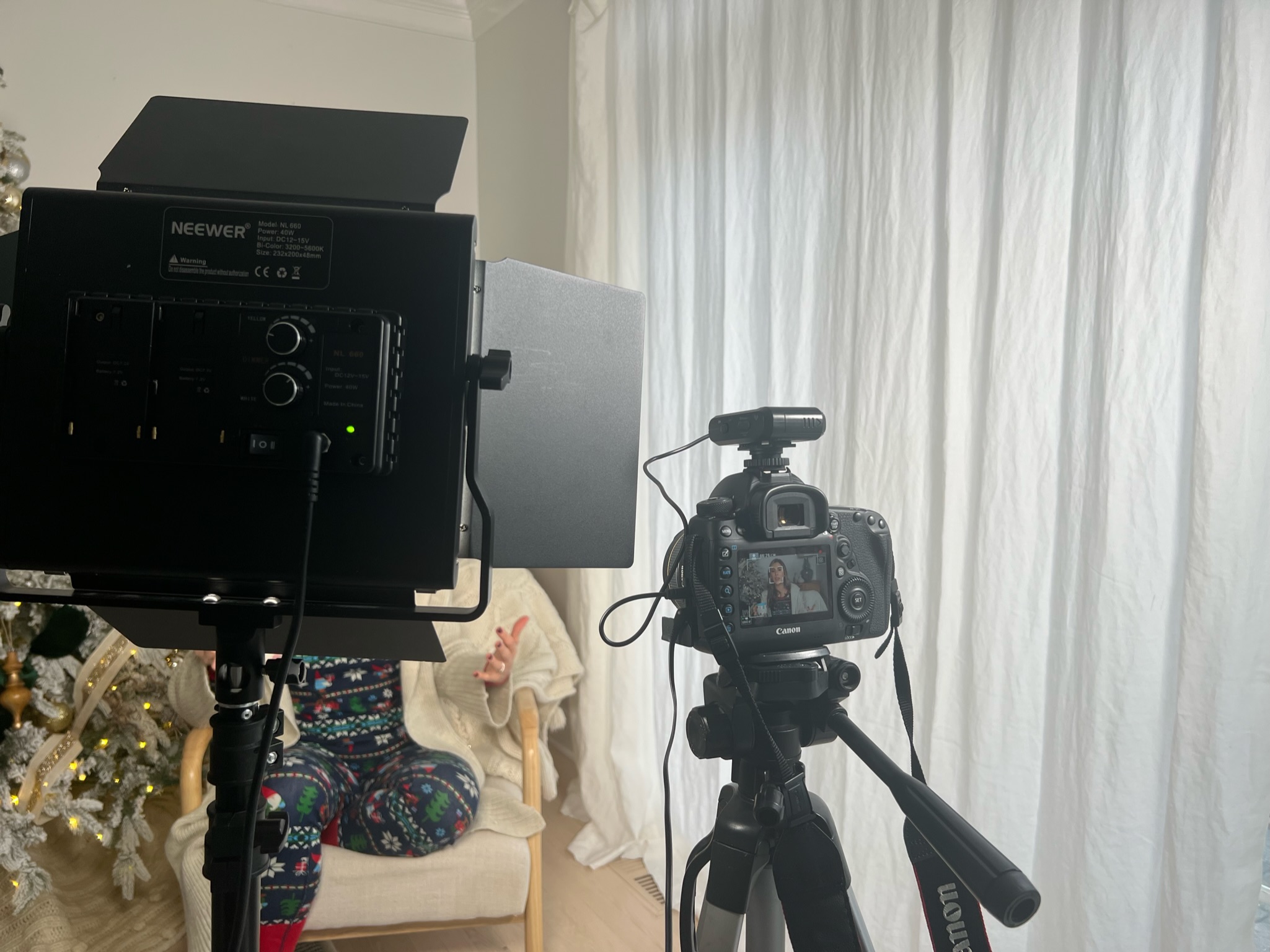 Over on QVC, I answered some questions about the brand and me! I explored style inspiration, work/life balance, being a mom and so much more! It's great to be able to share so much with you guys and I'm so excited to show you what's next!