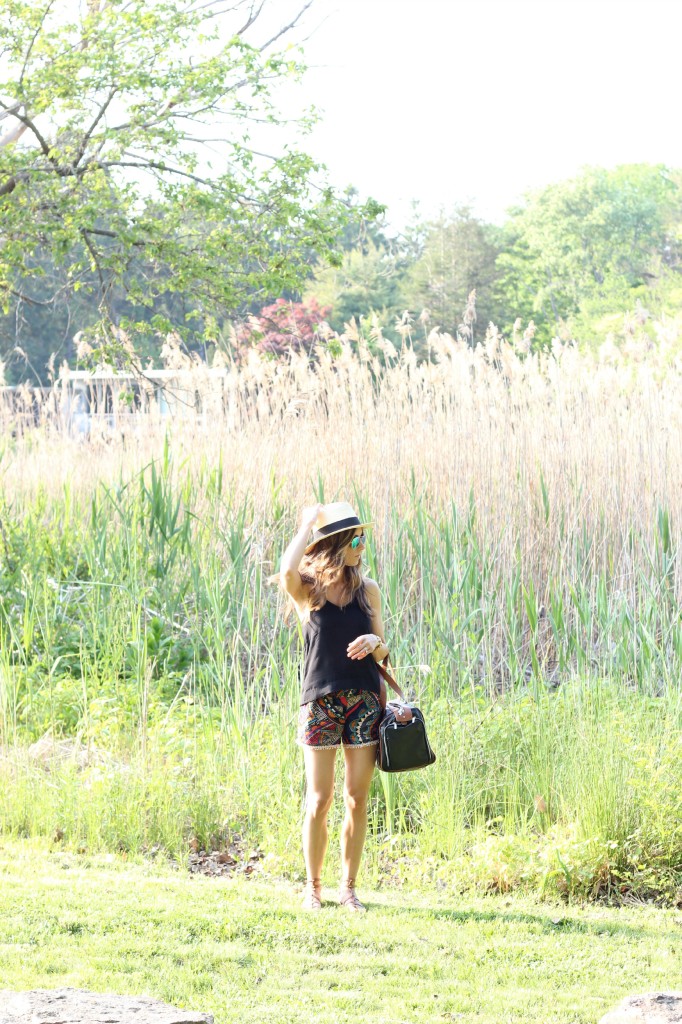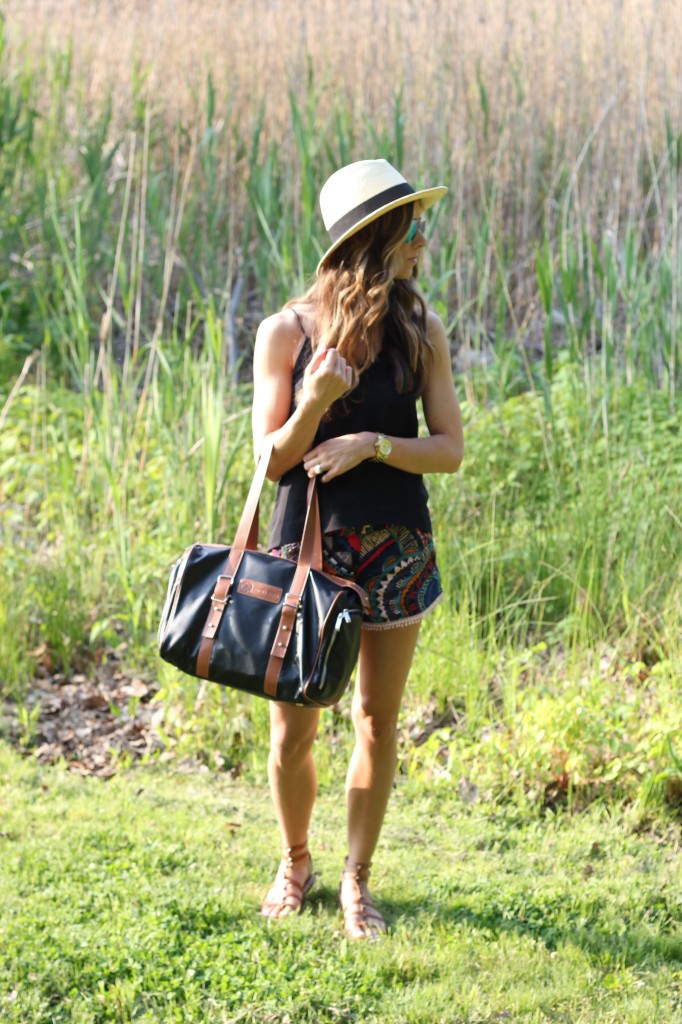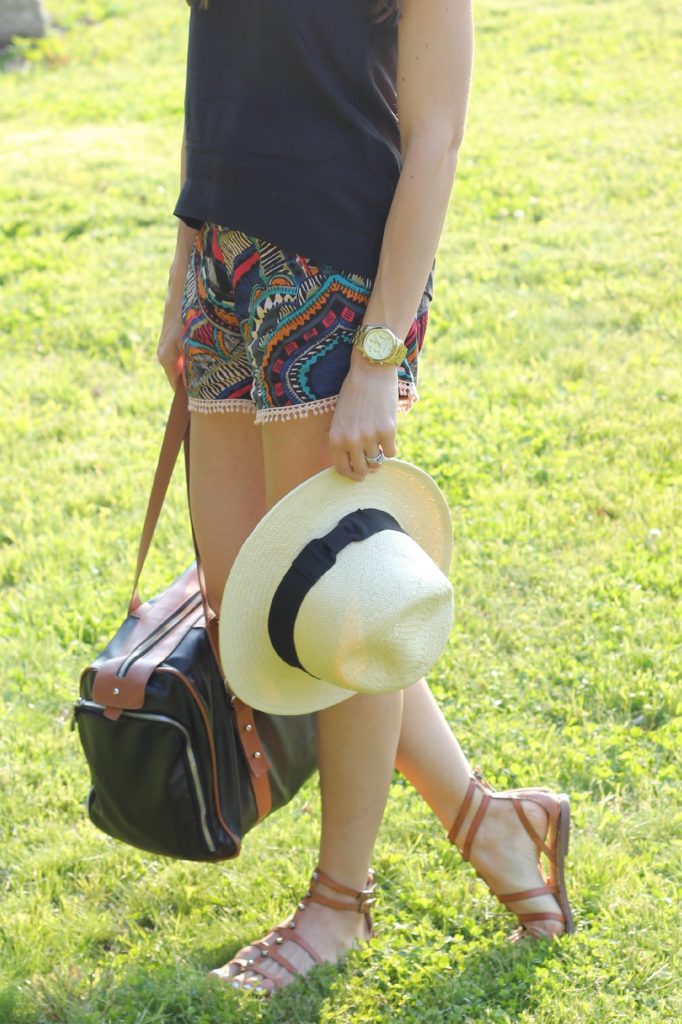 Hat: Target
Top: H&M (similar)
Shorts: Nordstrom
Sandals: Target (similar)
Sunglasses: Ray-Ban
Bag: c/o Sarah Wells Bags
Earrings: Stella & Dot
This week has been a hard week. And it's only Wednesday. Let's just talk about how my baby is ONE on Friday. One. All week I've been thinking about that final week of pregnancy. How uncomfortable I was, but never complaining because I was so grateful to even be pregnant. I was a ball of nerves anticipating his arrival, but oh so happy to have made it full term. I remember that final night before my water broke, trying to adjust in bed because my belly just felt so heavy, and thinking…how is there any room even left for him? Little did I know!
I'm also getting ready to wean. Friday marks ONE YEAR of pumping. I've made it to my ultimate goal. It's so bittersweet, and I'm having a hard time accepting the fact that this part of my life is ending. It's something I've hated so incredibly much, but also found kind of soothing, in way, because it made me feel needed and like a rockstar mom. So, my emotions are all over the place. I know I technically don't have to wean, but I believe I need to. I plan on doing it slowly, but I know no matter how slow I go, it will still be difficult.
I remember the first two weeks of Landon's life like they were yesterday, trying so hard to breast feed and just crying through the pain. Not understanding what was happening and why it was so hard. As time went on and I was forced to initiate the bottle, he started favoring the bottle more and more. He favored it so much, in fact, that any time I would put him in a position to nurse, he would scream. I was pretty convinced there was no worse feeling of rejection than when you try to nurse your baby and they refuse. That feeling sat with me for months, and broke me down as a new mom. Especially a new mom who's heart was so set on direct feeding. Somewhere along the line though, that feeling changed.There's something special about bottle feeding that not everyone may understand, unless you're an EPer. Every night before bed, I warm a bottle for Landon. We sit in our special chair, and I rock while I feed him his last bottle of the day. He stares into my eyes so deeply that you can just feel the love radiating from them. An expression comes across his face where he slowly blinks his eyes as he drinks, almost like he is saying, "This is SO good Mom. Thank you." And it's that face, that expression, that LOVE that is making weaning so emotional. Because for a year, I've put my all into something so difficult, something that I thought for sure I would never be able to do, and yet I've succeeded. I managed to do it without a lick of formula, all on my own. I feel blessed to have been able to make it this far, as I can think of many times I wanted to just give up. So…I'll take my time.
I hope I can make it through his birthday without too many tears. Check back on Friday for a post devoted to my boy. 🙂