Seasonal depression affects a lot of people, myself included. The lack of sunshine and warmth can send me into a funk that can be tough to pull out of. That's why this summer, I'm making a commitment to myself to transform my home office into a summer oasis. Who says I can't have a little slice of paradise year-round? Let me show you how I'm doing it!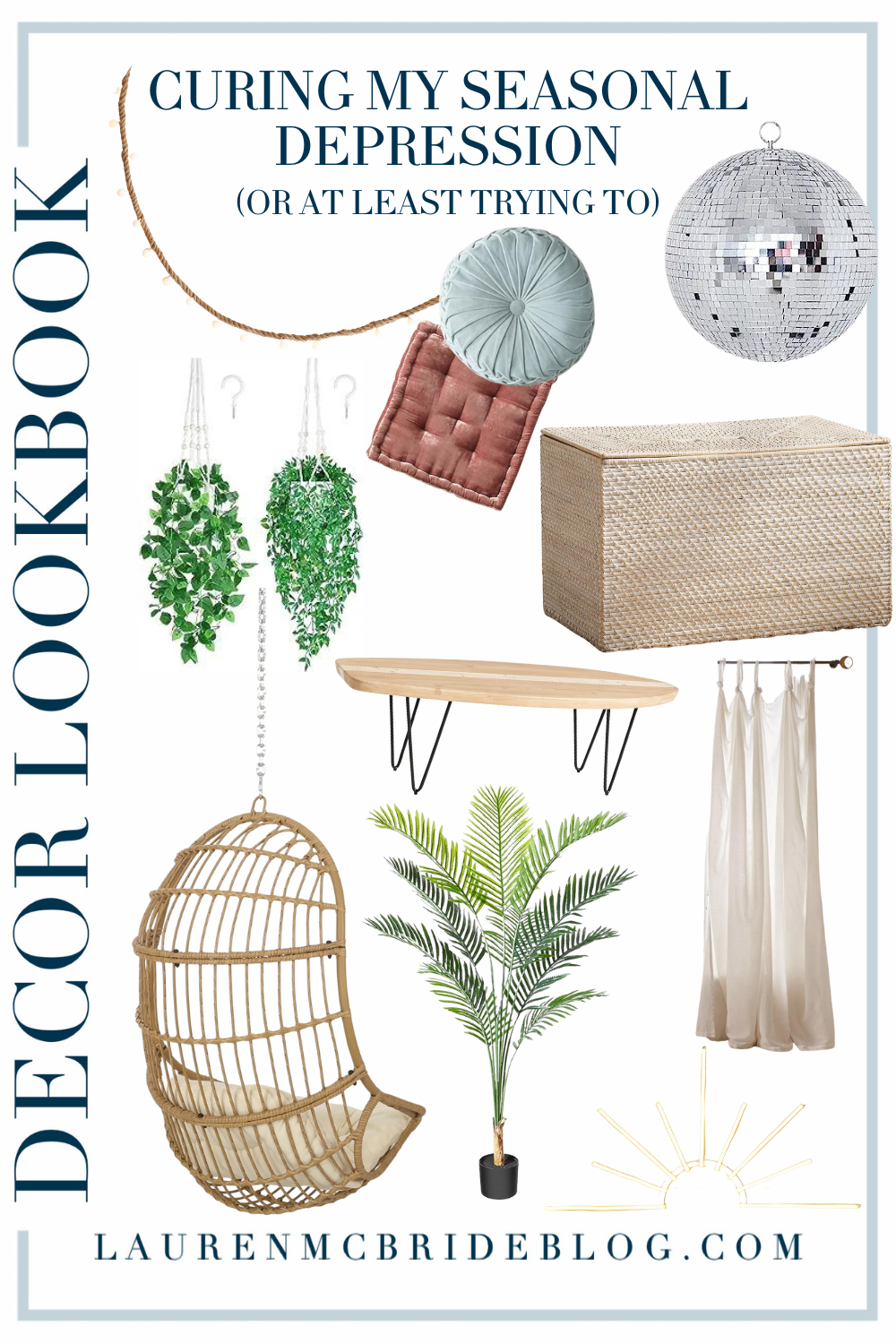 I saw this Tik Tok and was obsessed. I knew I needed to use this as inspiration for bringing my Summer vibe into Winter months. Obviously, I bought a disco ball, and then I was off to the races trying to curate my Summer sanctuary.
First things first, I wanted to bring some life into my workspace. Now, I have to confess, I have a "black thumb" when it comes to keeping plants alive. So, I did a little shopping on Amazon and found some amazing faux greenery. I chose a mix of hanging vines and palm fronds, and I'm hoping the contrast will make all the difference. Even if they're not real, seeing some greenery every day will definitely bring a breath of fresh air to my space!
Next on the list is adding some outdoor furniture to bring the outside in. I recently found a gorgeous porch swing that I plan on having my husband install in my office. Picture this – a cozy reading nook where I can curl up with a good book and imagine I'm basking in the sunshine. Just a little bit of furniture can totally transform a room!
To combat the early darkness that comes with winter, I'm thinking of adding curtains and lights to my windows. Sure, natural light is the best, but it disappears early when November rolls around. Adding curtains will help block out the darkness, and I'm even considering UV lights to give me that same happy feeling as sunshine. It may not be the real thing, but every little bit helps!
And of course, let's not forget about warmth. Winter months can be chilling, so I'm planning on adding a couple of space heaters to keep me toasty instead of cranking up the heat in my entire house.
Taking steps to battle seasonal depression is crucial. It's easy to feel helpless when the weather turns dreary, but there are small changes you can make to bring some happiness and warmth back into your life. For me, transforming my office into a summer oasis is just one way I'm fighting back. I hope these ideas have inspired you to do the same. With a little effort, you can bring a touch of sunshine to any space. Here's to a happy and bright winter season!