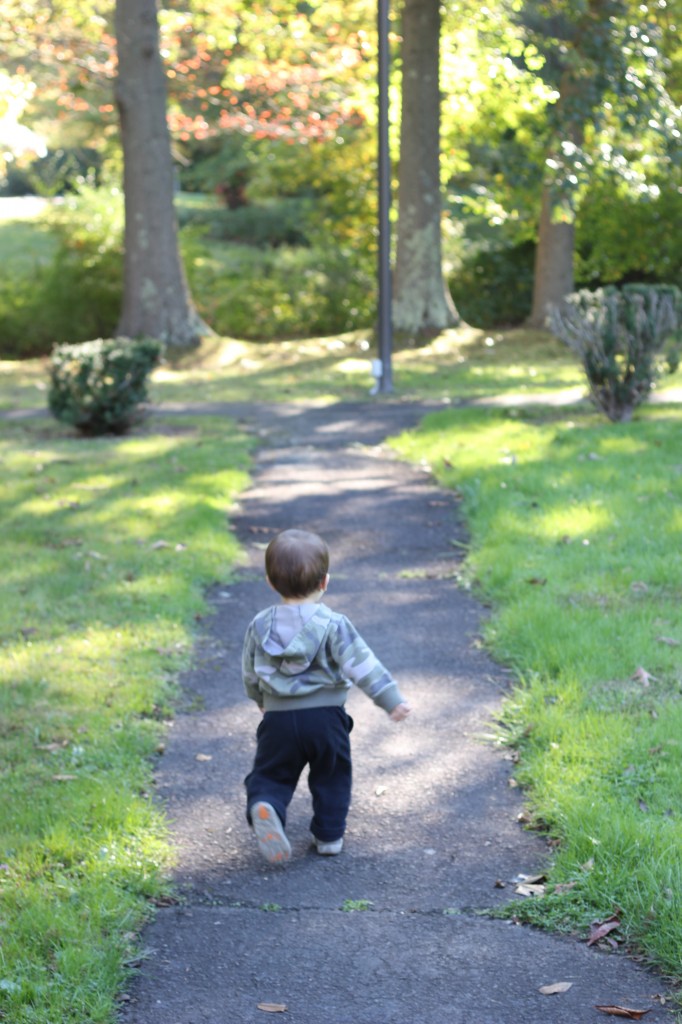 Vest: Brickyard Buffalo (similar)
Shirt: Old Navy (similar)
Pants: Old Navy
Boots: Sam Edelman
Hat: Target
Bag: c/o TJMaxx (similar)
Watch: Michael Kors
Necklace: The Silver Wren
Earrings: ILY Couture
Last year I failed to pick up the coveted fur vest, so when I spotted this one on Brickyard Buffalo for the second time, I grabbed it before it sold out! Definitely my favorite BB purchase to date. Also, these boots are worth every penny I spent on them, and I'm excited to tell you they are back in stock this season!!!!
I love this outfit so much because it's easy, warm, and comfortable. Perfect for chasing around after that toddler you see up there. Let me tell you, taking outfit photos gets really interesting when you have one of them running around!
Can we just talk about him for a minute? Guys, I don't know were time went. I look at my boy and feel like he's more and more like a little man every day. He's so curious and loves to explore. He's sweet and kind. He's a little feisty, which doesn't surprise me because of who his mama is. And I'm amazed every day at how much he's grown.
Do you remember this post? I'm currently living it. This child loves dirt more than food, I think.
While I'm grateful for having been able to drop a day at work, I still experience a lot of mom guilt for working 4 days a week. Part of me thinks that will never go away. I'm praying staying home more will become a possibility in our future, but we also need to buy a house because, well….a kid, a 120lb dog, and two adults don't quite fit in a condo anymore. Also, I need a yard for that beast dog and my adventurous toddler. I fear what this winter will be like!
I'm hoping to carve pumpkins with my little pumpkin this weekend…should be interesting! 😉

SHOP THE POST