Vest: TJMaxx (similar, similar, similar)
Shirt: TJMaxx (similar)
Pants: Old Navy
Boots: Hunter
Hat: Forever 21
We finally saw some snow here this past week! Living along the shoreline means it's slightly warmer, so we haven't had anything stick with some recent storms. But Friday morning a mini-blizzard slapped me upside the face and two inches was on the ground in NO time.
Which means I was nooooooot enjoying Friday. At all. Although I suppose the aftermath made for these pretty photos.
I scored this shearling vest at TJMaxx for cheeeeaaaaap! Like for $10 on clearance! And it's so warm! I've preferred vests like this when I'm running errands with Landon because they're significantly less bulky than a giant coat, and well…I have enough crap to carry when I'm out with him. So this was a great option.
Alright, so taking photos for this blog always proves to be a challenge for us every weekend. It's difficult when your husband is your "photographer" and you have a toddler tagging along. We've had to get very creative with how we take our photos! I can't tell you how many photos we take until we actually get the right shot! My husband is the biggest goofball and is usually doing something stupid during our takes. For instance, THIS is a photo of my laughing hysterically after he chose to fart. Loudly.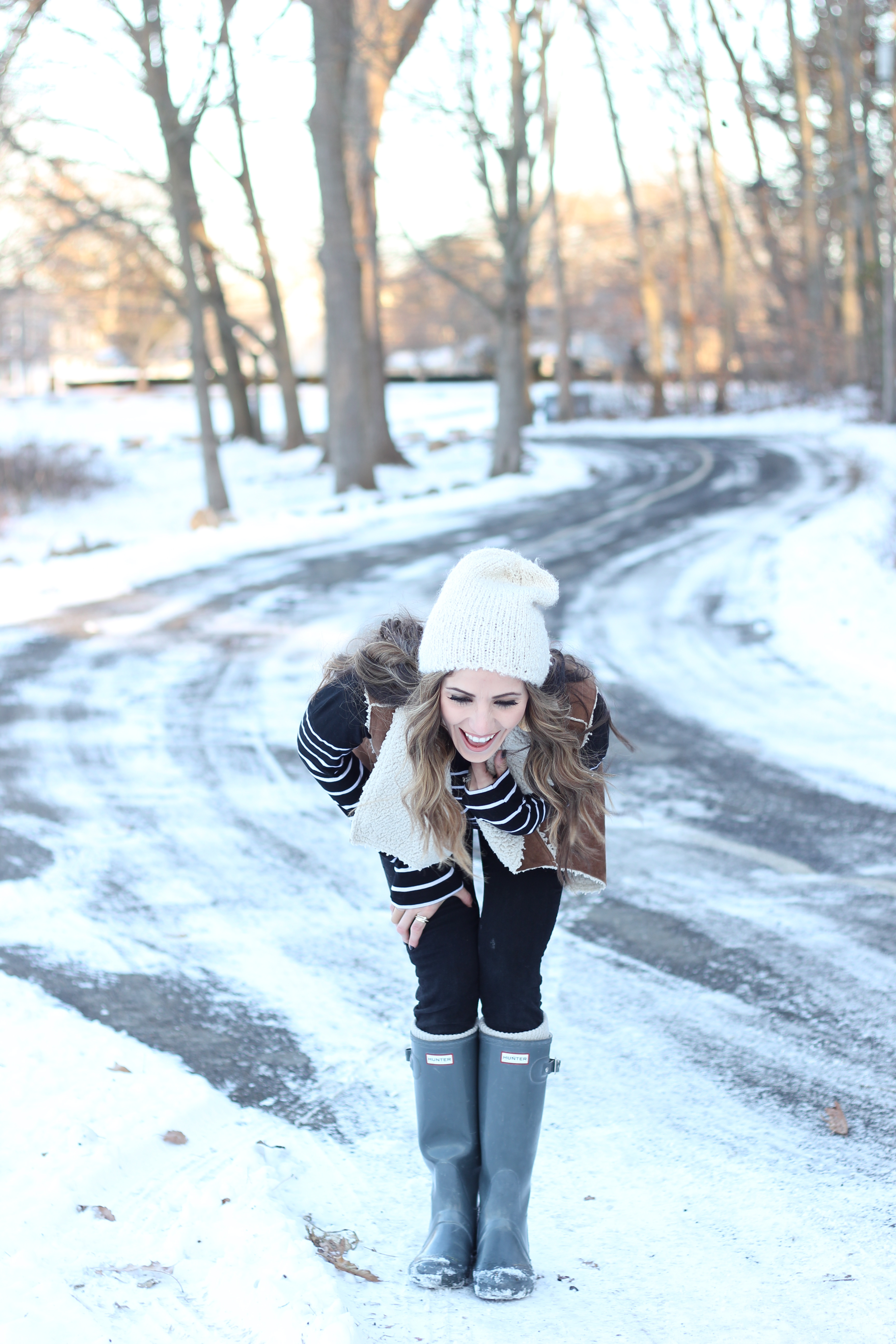 Men. 😉