This post was sponsored by Progresso™ through their partnership POPSUGAR. While I was compensated by POPSUGAR to write a post about Progresso™, all opinions are my own.
Naturally at the start of the New Year, we are all gung ho for resolutions and determined to get into shape, look better, feel better, etc….yes? But how often does that fall by the wayside about two weeks into February? Probably more so than not! I'm guilty as charged, hence why I refuse to make resolutions anymore!
I firmly believe lifestyle changes don't need to begin with the new year. So whether you're looking for a change now, or 6 months from now, here are my tips on looking and feeling your BEST this year (and ones I plan in implementing myself!).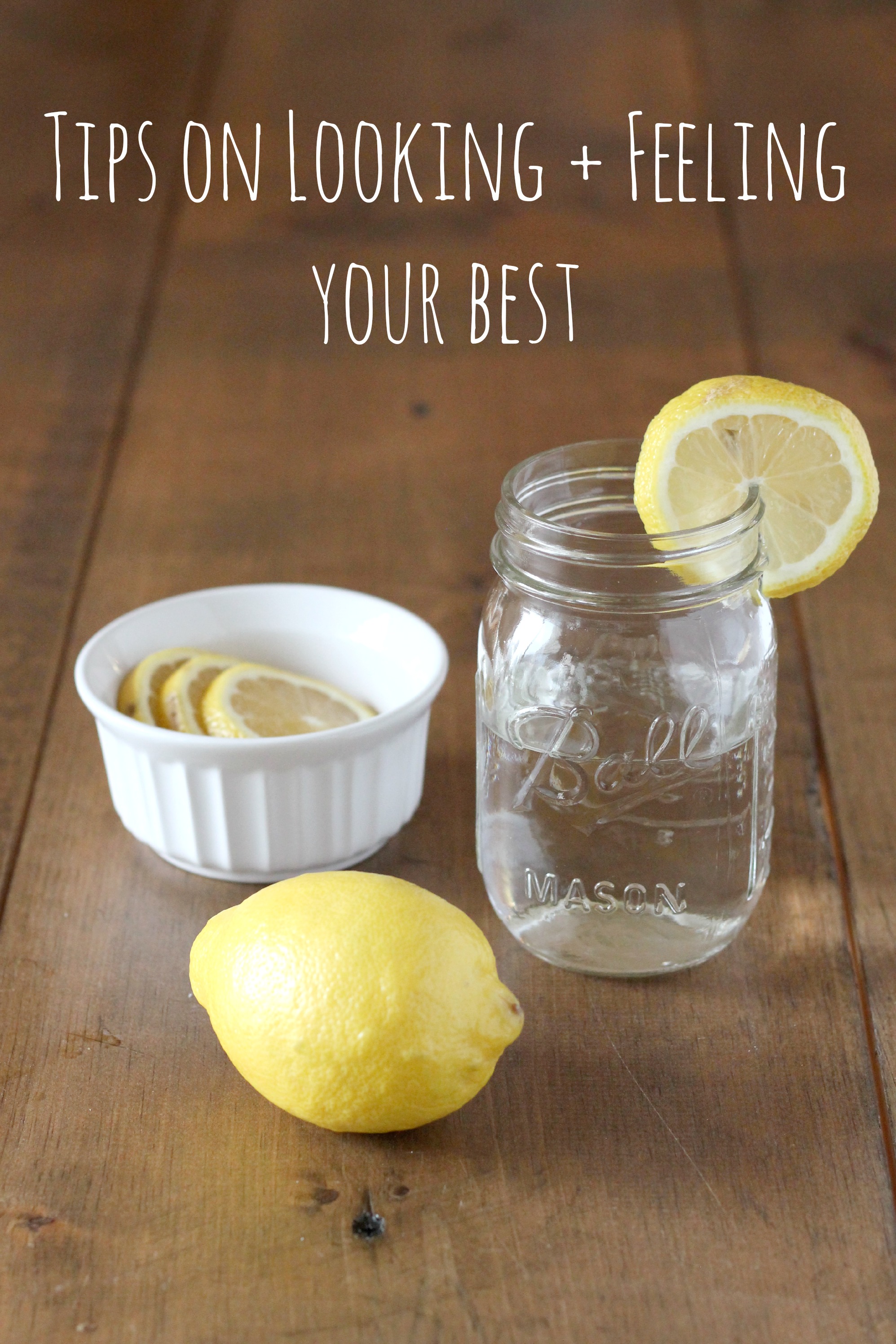 1. Get some sleep. I know, I'm one to talk. I used to *need* 8 hours of sleep a night, and truthfully I still do! But I've let time get the best of me, and instead of going to bed at a reasonable hour I've been up late charting on patients or working on this blog here. It totally shows in my day to day; I have a lack of energy at all times, I suddenly crave caffeine, and my dark circles look like someone punched me in the face. Sleep is SO crucial. So let's all stop depriving ourselves and get some, yes?
2. Drink more water. I learned in nursing school that the recommended amount of daily water intake is 6-8 glasses a day. How many of you actually do that? (Silence.) Again, I'm guilty as charged over here. I always drink water, but I need to focus on drinking more. I feel significantly better when I'm hydrated, and my skin actually LOOKS better. I limit my caffeine intake to one cup because coffee and tea are actually dehydrating (hence why they make you pee so much!), and drink water the rest of my day. Extra tip: go out and buy a fun water bottle to have on hand at all times. I've also noticed water bottles with a straw help me drink more.
3. Eat breakfast. I can't tell you how many people I talk to that tell me they don't eat breakfast. To which I'm completely confused because it's my absolute favorite meal of the day! It kick-starts my day, gives me energy, and sets my metabolism for the remainder of the day. I avoid carbohydrates and focus on protein (eggs, nitrate-free bacon) in the morning because it holds me over significantly longer until lunchtime. For those anti-breakfast people out there, just try it. I promise you will feel so much better and less sluggish in the morning!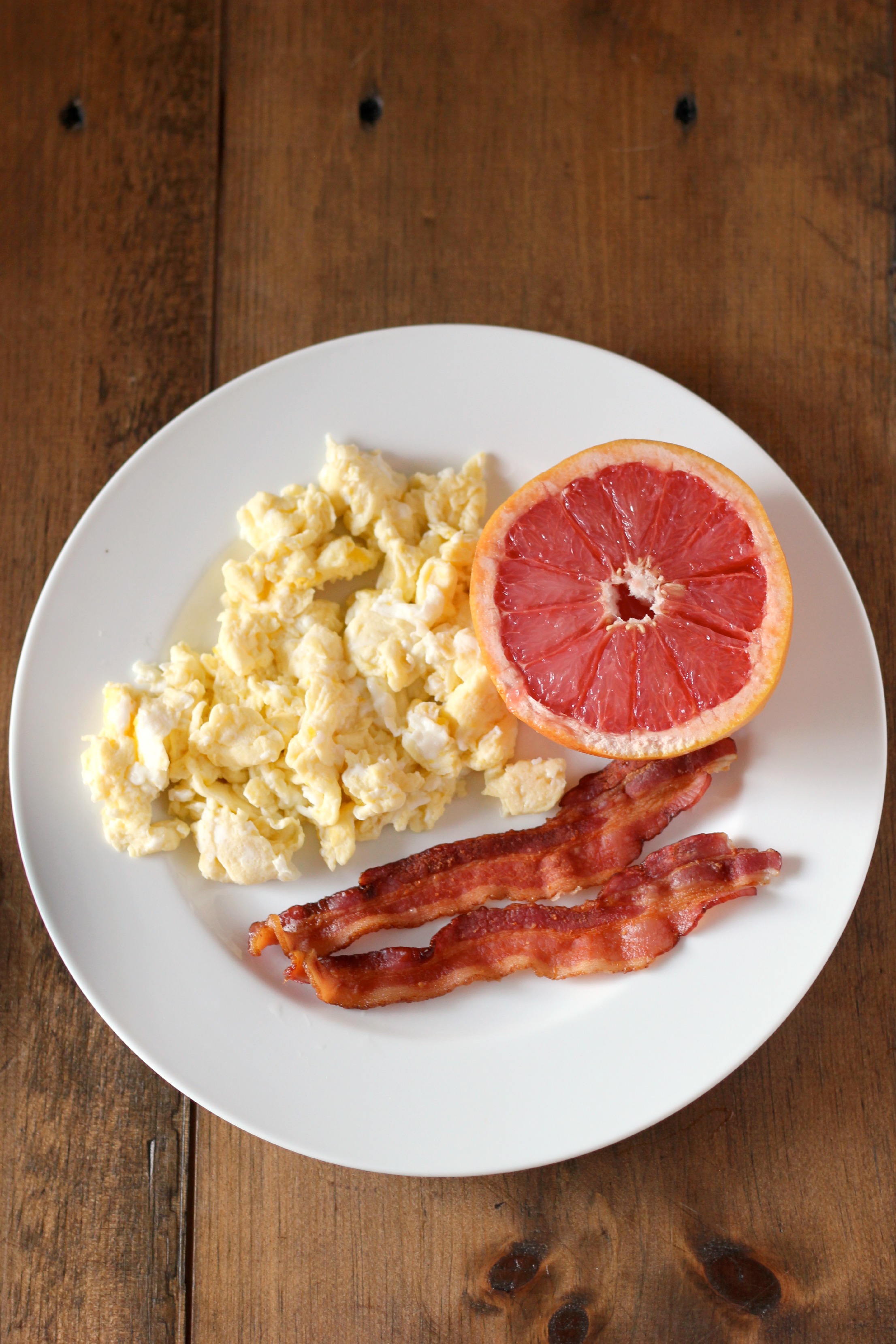 4. Exercise! I know this is so cliché for the New Year, but honestly? You can't tell me you won't feel better! I'm not asking you to join CrossFit or even commit to a gym monthly. Just find a way to incorporate more exercise into your daily routine. Go for a walk with the dog or your kids, park further away from store entrances, go for a walk around your office building during your break, do jumping jacks during commercials, do SOMETHING! I am a cranky mess if I don't get to the gym. Exercise releases endorphins that make you feel high on life for the rest of the day, so as long as it's not medically contraindicated for some reason, do it! 😉
5. Positive affirmations. Do you ever find yourself in a funk and can't get out of it? And then you have a complete negative outlook on everything? Honestly, that's been me lately. A series of bad events caused me to downward spiral into a sea of negativity. That's really hard to get out of! I decided I needed to break out of my funk, and positive affirmations have helped me do that. It could be anything…inspirational quotes, scripture, uplifting music. Whatever gets you in a GOOD mood and helps you stay there is important. And when we are happy, our whole outlook changes and we feel significantly better.
6. Change up your eating habits. If you're eating like crap, you will feel like crap. The saying "you are what you eat" is true! Junk food makes us feel sluggish. Changing eating habits can be challenging because it's like breaking a bad habit. It took months for my husband to finally come off his Taco Bell diet and start eating fresh fruits, vegetables, and lean meats like I do. Start small and continue to make minor adjustments to your diet over the course of a few weeks. Switch that morning bagel for eggs, have a salad for lunch, add a piece of fruit to your snack, etc.
And speaking of eating, Progresso™ has a healthier option for you with their Light soups, which contain 100 calories or less per serving. You can find a full list of all Progresso™ Light soups here.
I hope you found these tips helpful to look and feel better and that this is your best year yet!