This pregnancy has completely thrown me for a loop. From day 1 things have been incredibly different from my pregnancy with my son. I've been a follower of a paleo-style diet since having Landon because I've felt significantly better avoiding certain foods (plus he was a gassy baby). I've always been lactose intolerant, so dairy has been out of the picture for quite some time now. And I noticed I felt significantly better avoiding grains and gluten, so I eliminated those from my diet as well. So when I ended up with morning sickness the entire first trimester of my pregnancy, I made multiple attempts to stick with gluten free carb products. But I swear it's like my body knew it wasn't real carbs! I ended up surviving on loaves of bread and pasta, which in turn made my stomach incredibly sick..probably because I had avoided it for so long. So while I wasn't nauseous, I was dealing with a whole mess of other issues. This lasted WELL into my second trimester.
Now that I'm ending my third trimester, I've been back to my regular diet of gluten-free and dairy-free foods. My stomach has been much happier, but sometimes it can be really frustrating. And since I'll hopefully be breastfeeding again, I'm gearing up to avoid certain food items that can cause a gassy newborn. But being dairy-free can be a real bummer when the rest of the family wants ice cream. It's difficult finding an ice cream place that caters to food restrictions or allergies! So I've had to get creative and stock our freezer with my own dairy-free, gluten-free dessert snacks.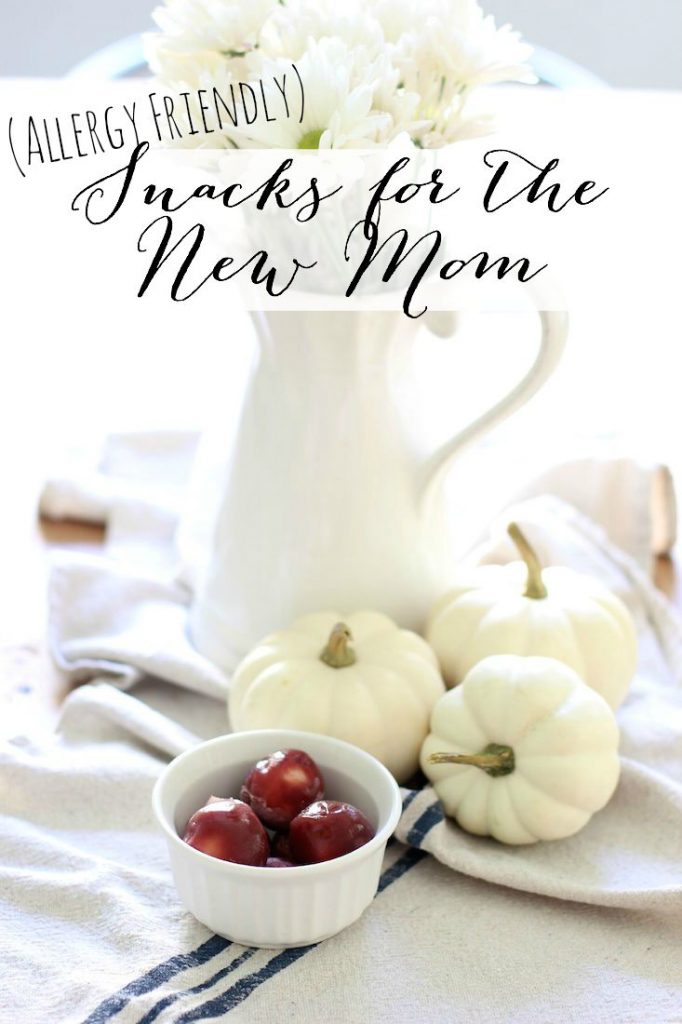 I'm always up for trying new allergy-friendly products, especially if it's dessert, so I make it a point to browse our local grocery store freezer section for new items every time we grocery shop. I've noticed that my local Big Y truly caters to the needs of those with food restrictions, especially due to food allergies, better than any other grocery store in the area. Recently I found Perfectly Free's allergy friendly frozen treats in my Big Y freezer section (usually all of the dairy-free, gluten-free dessert products are in between the regular ice cream and popsicles, just FYI. It's a small section, but growing rapidly which makes my lactose-intolerance heart skip a beat!). They looked too delicious not to try them!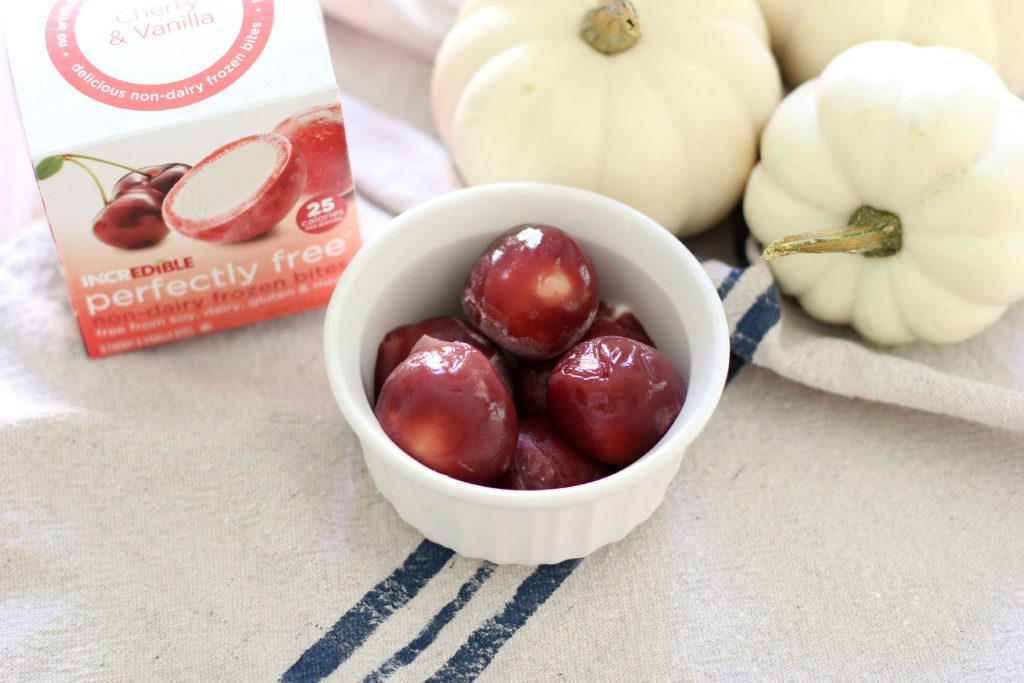 Perfectly Free is free from most common allergens, including dairy, gluten, wheat, soy, egg, peanut, almond, cashew, fish, and shellfish. This is super awesome for any pregnant or breastfeeding mamas out there! Landon was a really gassy baby, so I followed an elimination diet to help him the best I could. These are AWESOME for moms doing the same! They're also only 35 calories a piece, which means you can indulge without any added guilt 😉
I tried the Cherry and Vanilla and Salted Caramel and Vanilla flavors (there are a total of 4), and they were absolutely delicious. Such a treat for my sensitive stomach! I highly recommend Perfectly Free for pregnant and breastfeeding mamas on an elimination diet, or any one with food allergies!
Go and indulge yourself! 😉

This is a sponsored conversation written by me on behalf of Incredible Innovations®. The opinions and text are all mine.