This post is sponsored by Au Naturale Cosmetics. All thoughts, opinions, and tutorials are my own.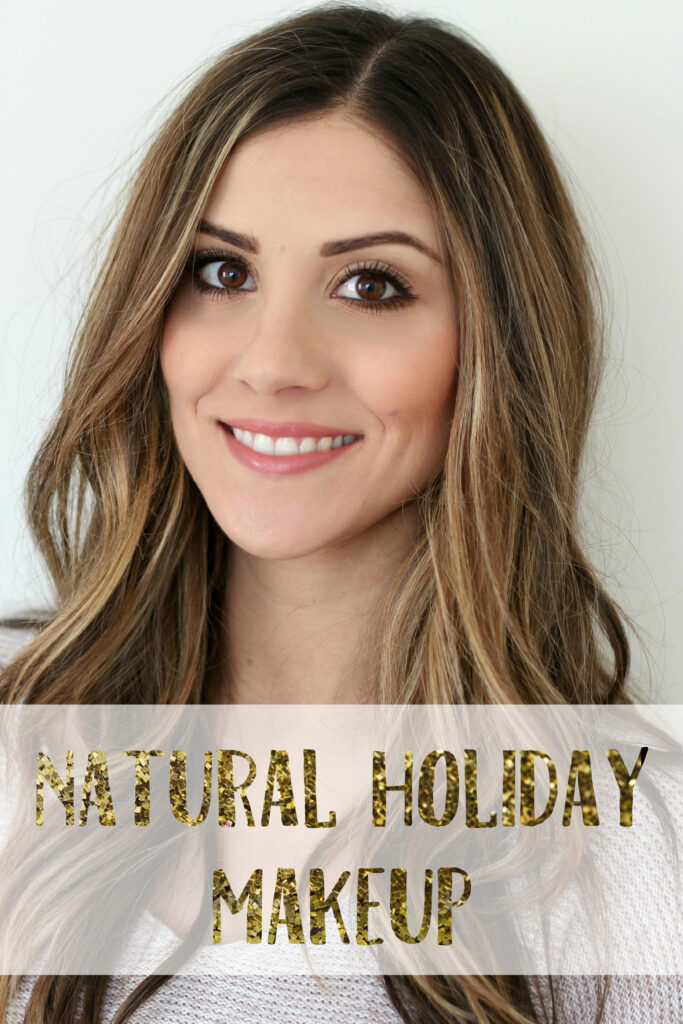 It's time to ring in the New Year! And while I'll likely be sitting at home passed out before the ball drops , I'll be living vicariously through those partying the night away! NYE is all about the sparkle, shine, glitz, and glam and is a time to have fun with your makeup! However, I've always preferred keeping my makeup neutral so I could go bold with my outfit. Today I'm teaming up with Au Naturale Cosmetics to bring you a New Year's Eve natural makeup tutorial. This tutorial is great paired with a bold lip too!
I'm also teaming up with some of my favorite bloggers to bring you all the components of a New Year's Eve party! We've got you covered from makeup and outfits to drinks and decor. AND there's a special giveaway for you to ring in the new year!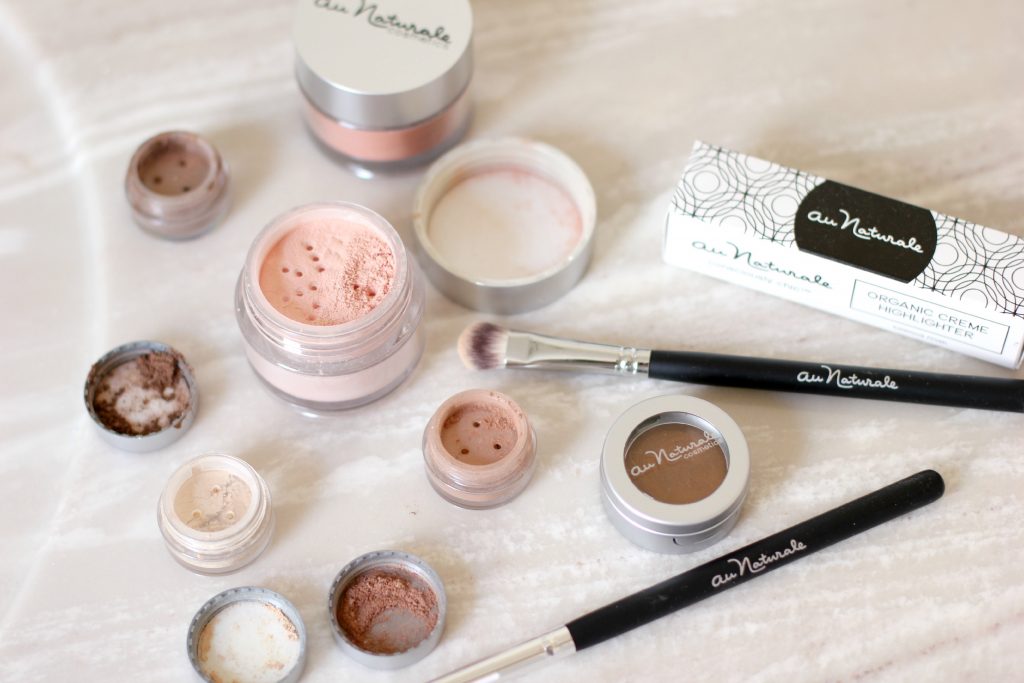 Apply Trillium to entire lid.
Using a fluffy brush, apply Marigold to your crease.
Using a pencil brush, apply Painted Daisy to the outer corner of your eye in a V shape.
Using a blending brush, blend Painted Daisy, and also into the crease of your eye.
Apply Trillium to the inner corner and right above your brow bone.
Apply a gel liner (I'm using this one) as close to your top lash line as possible.
Using a pencil brush, apply Painted Daisy over the liner, and also to your bottom lash line.
Curl your lashes and apply 3 coats of your favorite mascara (I'm using this one). Line your water line with either the gel liner or regular eyeliner. I also applied some highlighter above my cheek bones and powder blush in Fig.
For a bolder look, pair with a bold lipstick color!
Check out my other natural makeup tutorials, like this eye brightening makeup tutorial and this one for makeup for tired eyes! For a bolder, smokey eye look, check out this after party tutorial and this simple smokey eye tutorial. You can also see my other tutorials with Au Naturale Cosmetics here!
Be sure to check out the other details to our virtual New Year's Eve party, AND enter the giveaway, below!
What to Serve:
Champagne Punch Recipe / Carly at Lipgloss & Crayons
Spiced Cranberry Sangria / Taylor at Pink Heel Pink Truck
Spicy Mexican Bruschetta / Karly at A Simple Pantry
Pizza Bianca / Julie at Bread, Booze, Bacon
Peppermint Bark / Molly at Still Being Molly
Apple Rose Puffed Pastry / Hilary at EmbellishMints
What to Wear: 
New Year's Eve Eye Makeup / Lauren at Lauren McBride Blog
New Year's Eve Day to Night Beauty / Jamie at Makeup, Life, Love
Three Ways to Style a Sequin Skirt / Sandy at Sandy a la Mode
Little Black Dress / Lynzy at Sparkling Footsteps
How to Decorate:
Free New Years Eve Printables / Jennifer at Busy Being Jennifer 
Need help prepping for New Year's Eve? We are giving one winner a $200 gift card to their choice of Sephora, Nordstrom, or Target!