This is a sponsored post written by me on behalf of Burt's Bees at Target. All opinions are 100% mine.
For some reason, I always have a hard time finding stocking stuffers. This should be a pretty simple task, right? But I struggle with it every year and end up saying forget the stockings! I realize candy or chocolate is an easy way out, but I try to avoid that because I know we'll be indulging enough on Christmas cookies. So when I learned that Burt's Bees, my favorite brand of lip balm, had holiday flavors, I thought it could be the perfect stocking stuffer! I don't know about you, but I carry like 5 different lip balms on me at all times and know many of my friends are the same. Who doesn't like lip balm, especially during the cooler months?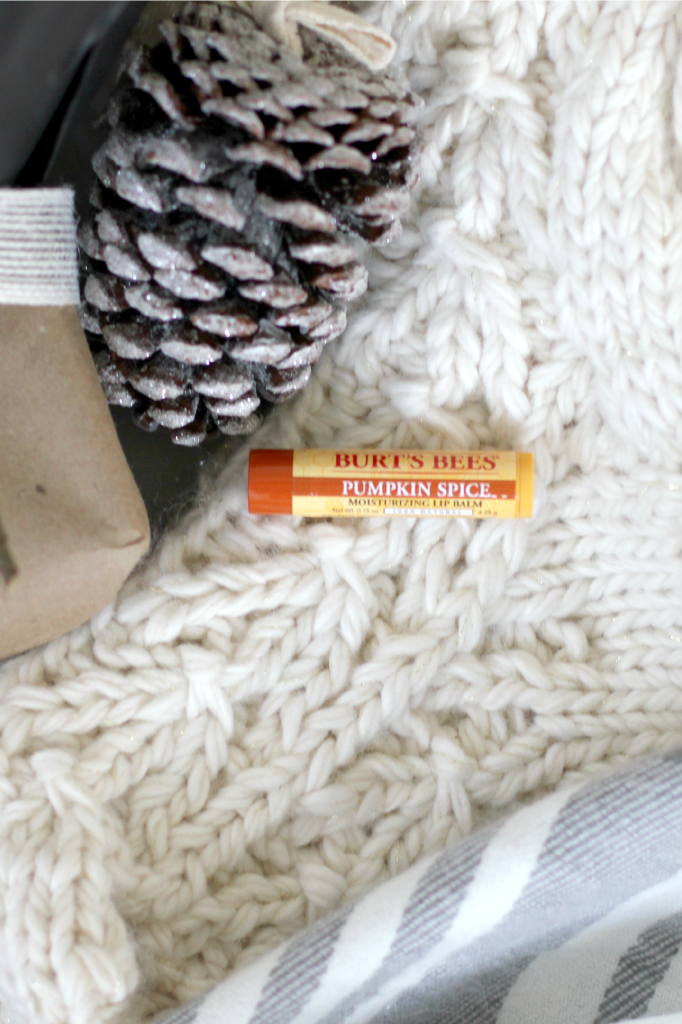 Right now, for a limited time, Burt's Bees has created a Limited Edition Pumpkin Spice Lip Balm that's available now only in Target! As if you didn't already love all things pumpkin spice you can now enjoy it on your lips too! And let me tell you, it's delicious! I love when brands develop these limited edition flavors because it adds to my whole seasonal experience. I'm totally a typical New Englander who busts out the plaid scarves, fall boots, and pumpkin spice lattes, so Burt's Bee's Pumpkin Spice Lip Balm just tops it off! Plus it's at my favorite store, Target, which just makes it that much better. It's impossible for me to shop at Target without spending at least $100…can anyone relate?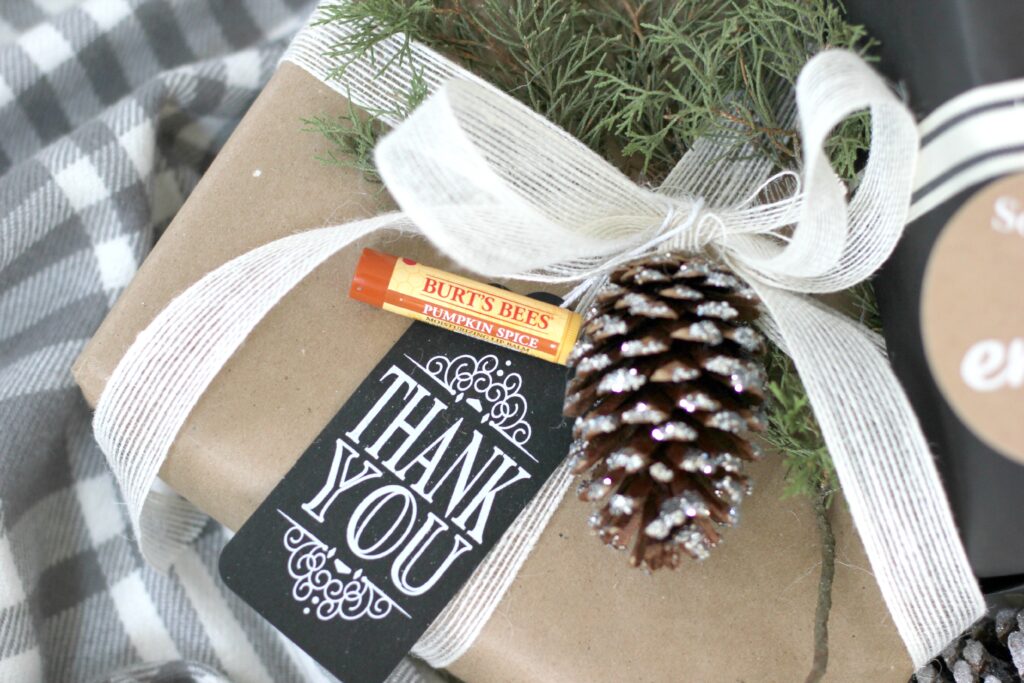 Burt's Bees has always been a favorite of mine because it's 100% natural and free of parabens, phthalates, petrolatum, and SLS. The Pumpkin Spice Lip Balm is infused with creamy pumpkin and a touch of spice, and naturally conditioning beeswax. My lips feel so smooth and hydrated (and taste great!) after I use it, which is important to me during this time of year because my lips are always SO dry (even with drinking more than enough water all day!).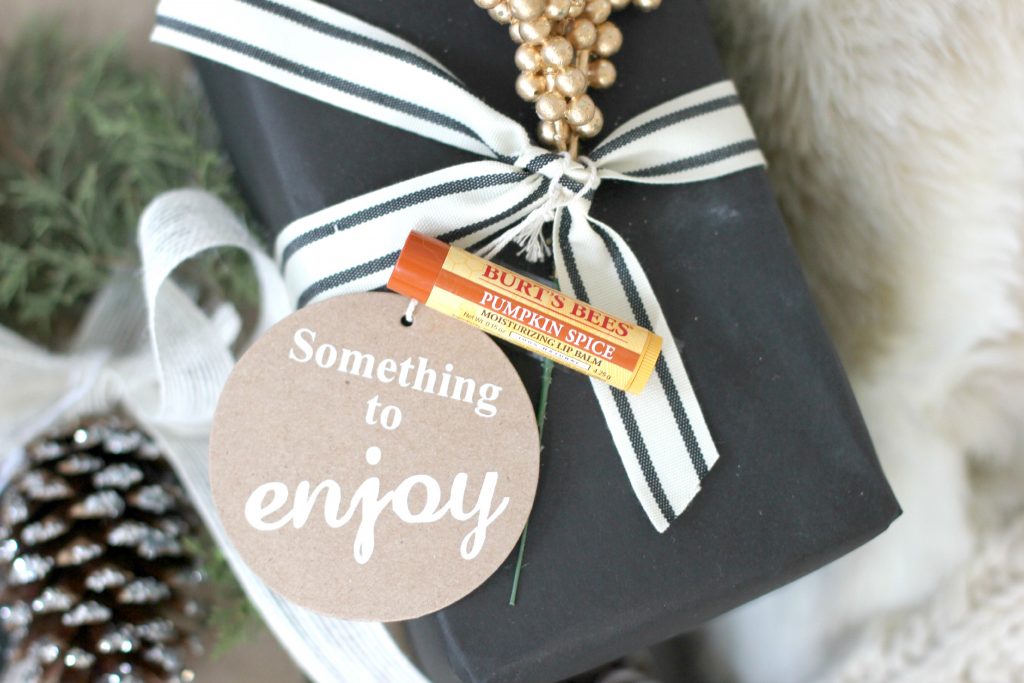 I plan on purchasing a few of these Burt's Bees Pumpkin Spice Lip Balms to include on some of my holiday gifts this year, as well as in our stockings. You can find the Pumpkin Spice flavor Available Only at Target this season! Don't forget to pick some up on your next Target trip to include as the perfect stocking stuffer for your friends and family!