This is a sponsored post written by me on behalf of Phillip Gavriel. All opinions are 100% mine.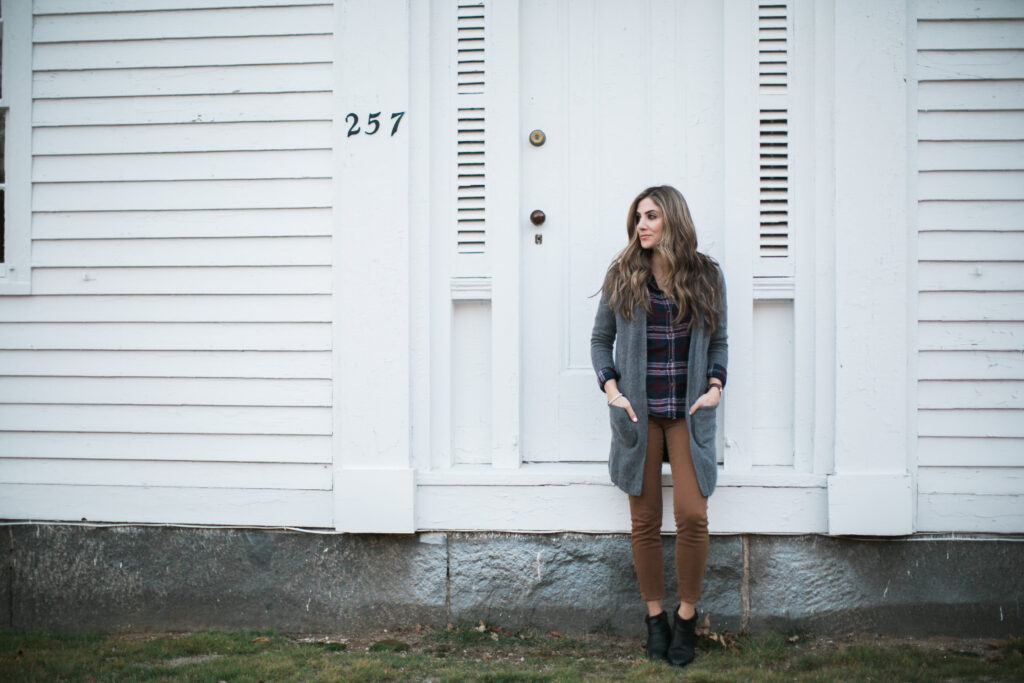 I've mentioned here before that I'm not a big wearer of showy jewelry. I used to be, before I had kids. Since then, I've dialed it back to just my wedding rings, a dainty necklace, and some stud earrings. I've also gotten tired of buying cheap jewelry that turns my skin green or makes my ears hurt. I've always had super sensitive ears and can't wear anything that will irritate them. I've slowly invested in some simple, quality statement pieces over time as a result.
I know as mamas it's rare we treat ourselves to anything nice, since we're always in the throes of motherhood which can be a bit messy. I recently chatted about classic accessories for your mom wardrobe here, but I think it's also important to own a few nice pieces for special occasions. Maybe it's a wedding or even just a special date night. I love having timeless, quality pieces that I know will stand against time. There are three items I think are best to invest in for your statement jewelry.
A classic bracelet. A beautiful bracelet is the perfect accessory for a night out when you want to keep your jewelry minimal. It's small, yet impactful and makes a statement without being over the top. It can also be layered with other bracelets for a bolder look, or worn alone to keep it simple.
A classic ring. I always wear my wedding rings, but I love to have a simple, classic statement ring to wear on special occasions. Almost like a right-hand ring, but a little less formal. The one you see above is also a Phillip Gavriel piece, and I love the contrast of the black against the silver. There are also pops of gold which makes it versatile to wear with most outfits.
A classic set of earrings. Classic, timeless earrings can actually be worn for any occasion, not just a special event. Investing in a pair like these from Phillip Gavriel that are gold and silver are great because they go with any outfit and polish off your look. They don't irritate my ears, and aren't too heavy (I need to watch my earring holes because they've stretched from years of wearing heavy earrings!).
I've learned that investing in these timeless pieces are beneficial to my wardrobe because they make whatever look I'm going for a bit more polished, and they wear well! These 3 pieces I'm wearing by Phillip Gavriel are perfect because they fit this criteria perfectly. All items in their Woven Collection are completely constructed by hand, and only real 18kt gold, silver, and precious metals are used. Each piece is handmade in Italy, as well. The value of Phillip Gavriel jewelry is more affordable than competitor's pieces, too, with the earrings being only $200! You totally have my permission to drop a hint to your husband for the holidays 🙂
Check out Phillip Gavriel at Ross Simons, or find an authorized retailer nearest you using the Phillip Gavriel Store Locator. Or drop by Phillip Gavriel New York if you're in NYC!
(Photos by Alicia Ann Photographers)