Thank you to PlaytexBaby for sponsoring today's post!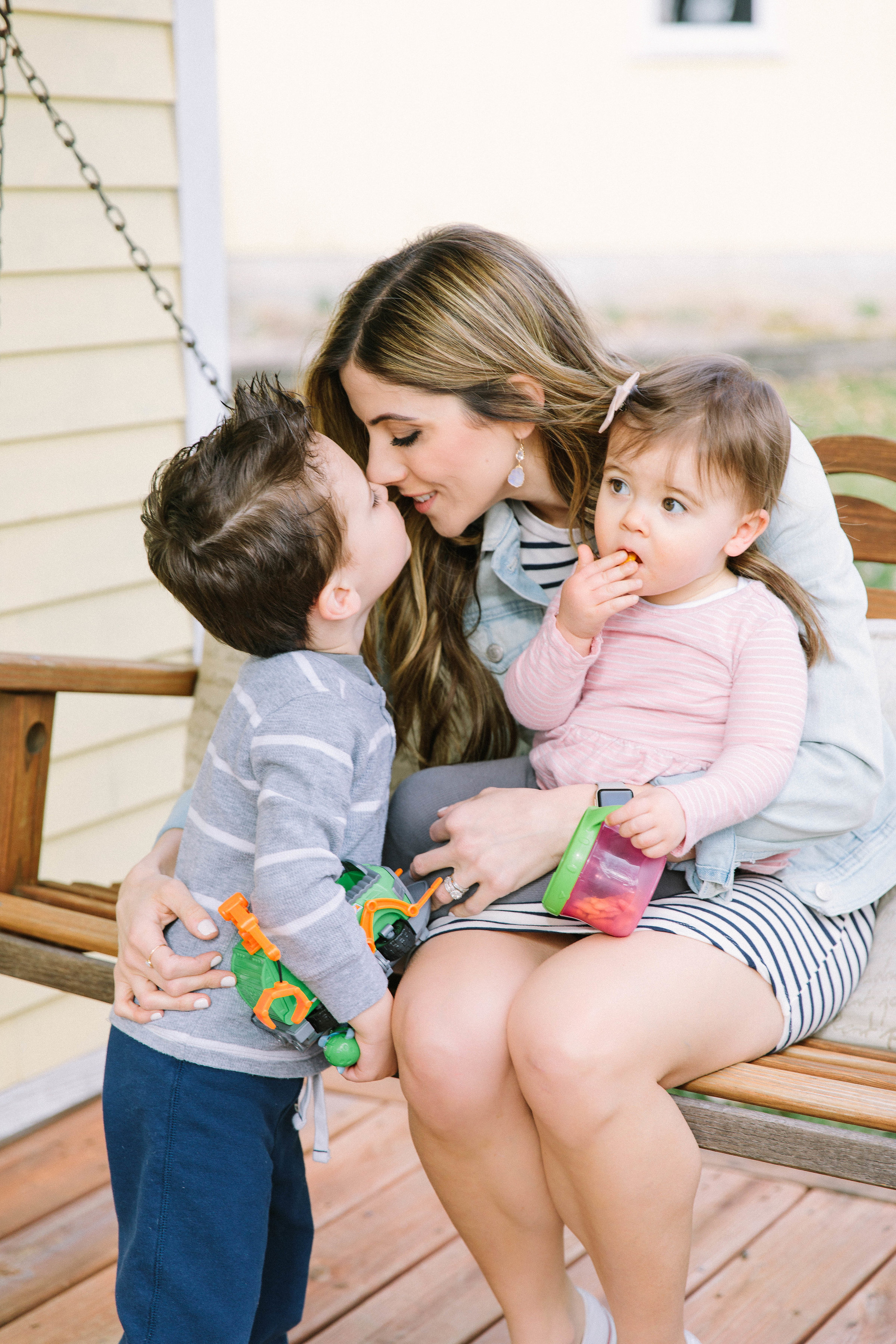 There are often times during motherhood where I need to take a minute and just laugh at myself. Do you ever have those moments? Usually it's when I hear words come out of my mouth that I never thought I would hear myself say, or when I do things I didn't dream of doing as a first time mom. Maybe because at two kids in I'm a little less reserved in my parenting, or maybe it's just that I finally learned to lighten up. Whatever it is, the differences between myself as a first time mom vs a second time mom are quite staggering. I thought I'd share some of those differences with you all today, because something tells me if you're a mom of more than one you can relate 😉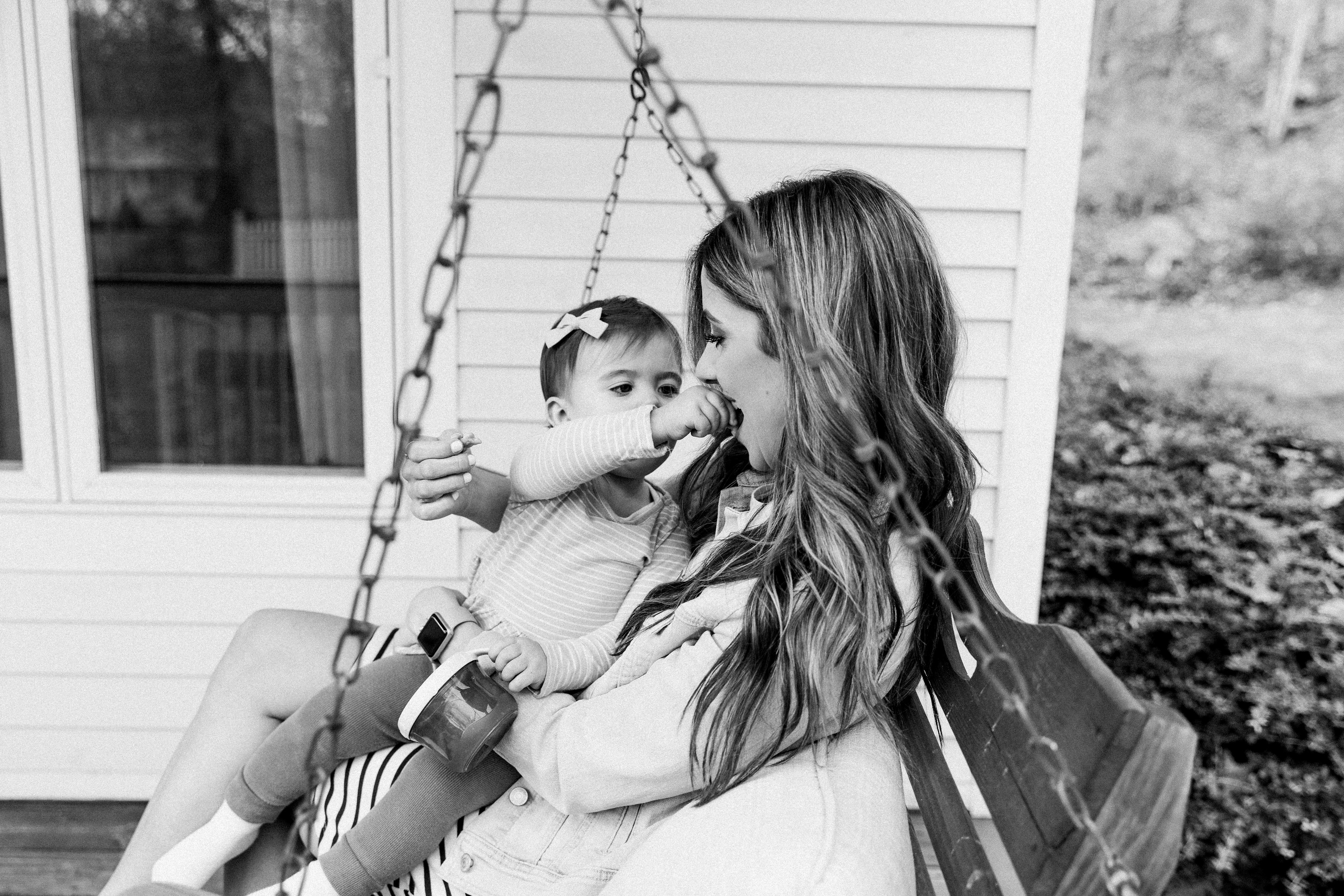 First Time Mom vs. Second Time Mom
THE NURSERY
First time mom: I remember going into SHEER PANIC when I was put on bed rest at risk for preterm labor because Landon's nursery wasn't ready. I'm talking P.A.N.I.C. I demanded my husband finish it immediately (we still hadn't painted it, and there were really high ceilings in his room making it near impossible for us to do ourselves) and immediately ordered everything I didn't already receive off my registry for his room. It wasn't a want; it was a NEED that his room be finished for his arrival! Looking back, the stress this caused me (and my husband!) was UNREAL. But…it got finished! Just in time! Even though he didn't actually sleep in it for months. HA.
Second time mom: What's a nursery? No really, it was a passing thought to me! Sure, I wanted an adorable girl's room, but I knew she wouldn't actually be sleeping in there for months, so I didn't bother making it a priority! Plus we had just moved, which means everything was a complete and total disaster. I don't even think I had her crib in time!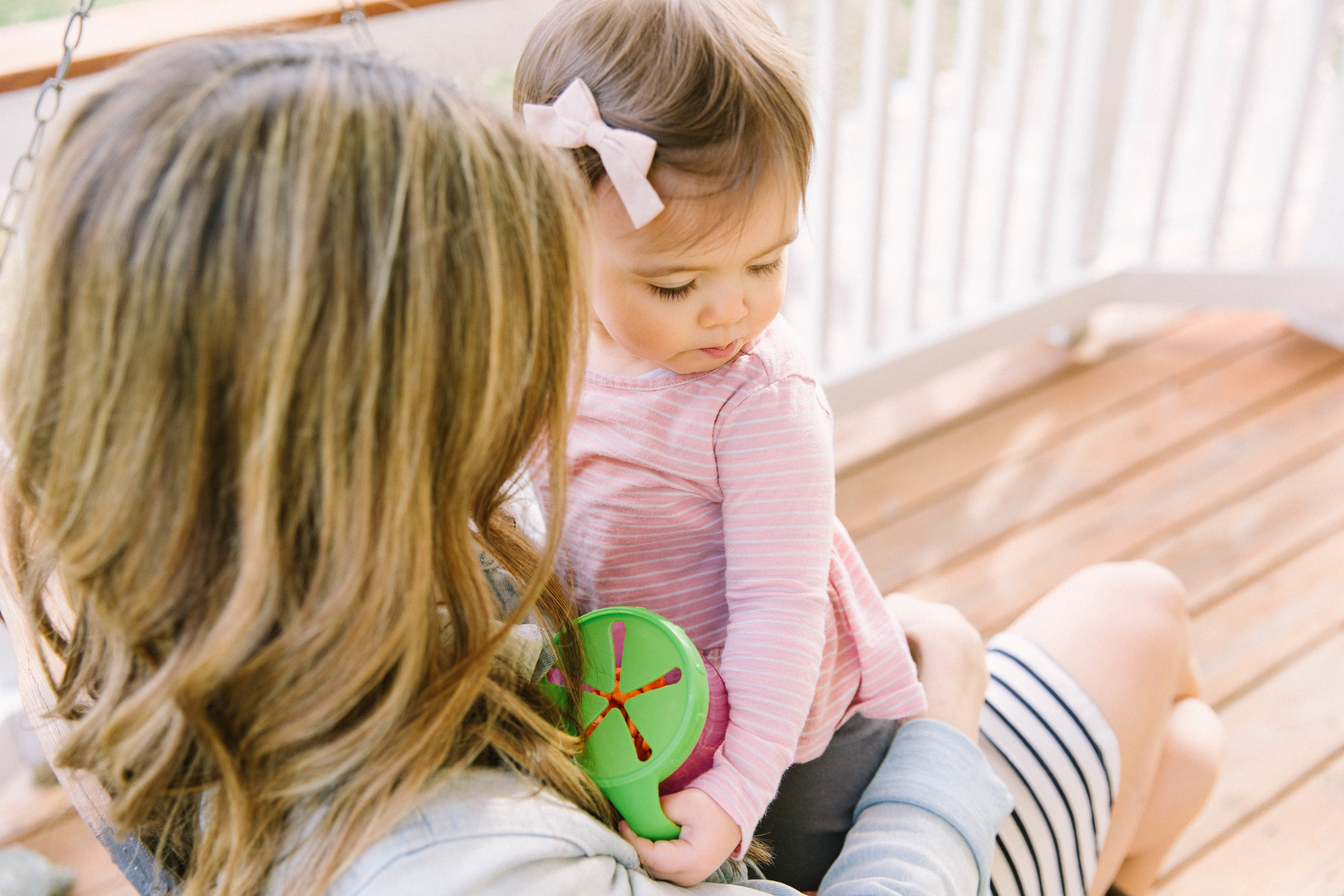 THE BABY BOOK
First time mom: I documented everything from the first time he rolled over to the first time he walked. I had books, calendars, even an app on my phone. I took countless photos and videos of his every movement to the point where I had to transfer them MULTIPLE times to an external hard drive. #obsessed didn't even describe it!
Second time mom: Meeeehhhhh….I think I documented ONE thing? This is horrible, I know. Granted, she also did everything early, but the only thing I could tell you is when she started walking and about the time she got her first tooth. I didn't keep track of dates like I did Landon because my brain has basically been mush for the past 17 months. I'm sorry, baby girl!
THE FOOD
First time mom: I didn't push solids, made all of his baby food and it was all organic EVERYTHING because I could never dream to give him anything else. I also never let him eat anything off the floor, was super particular about wiping down tables at restaurants, and always made sure our diaper bag was stocked with all healthy foods because NO SUGAR.
Second time mom: Totally didn't make babyfood. At all. And I have no shame in that. Pouches ALL THE WAY. And I didn't throw a fit if things weren't organic. Noelle will find a cheddar bunny that's been under the couch for 3 days and my reaction is, "meh, she'll be fine." I still wipe down tables, though! And while I try to keep sugar intake to a REALLY BIG MINIMUM (I don't need them acting all crazy), I'm not about to say no when Grandma brings them treats.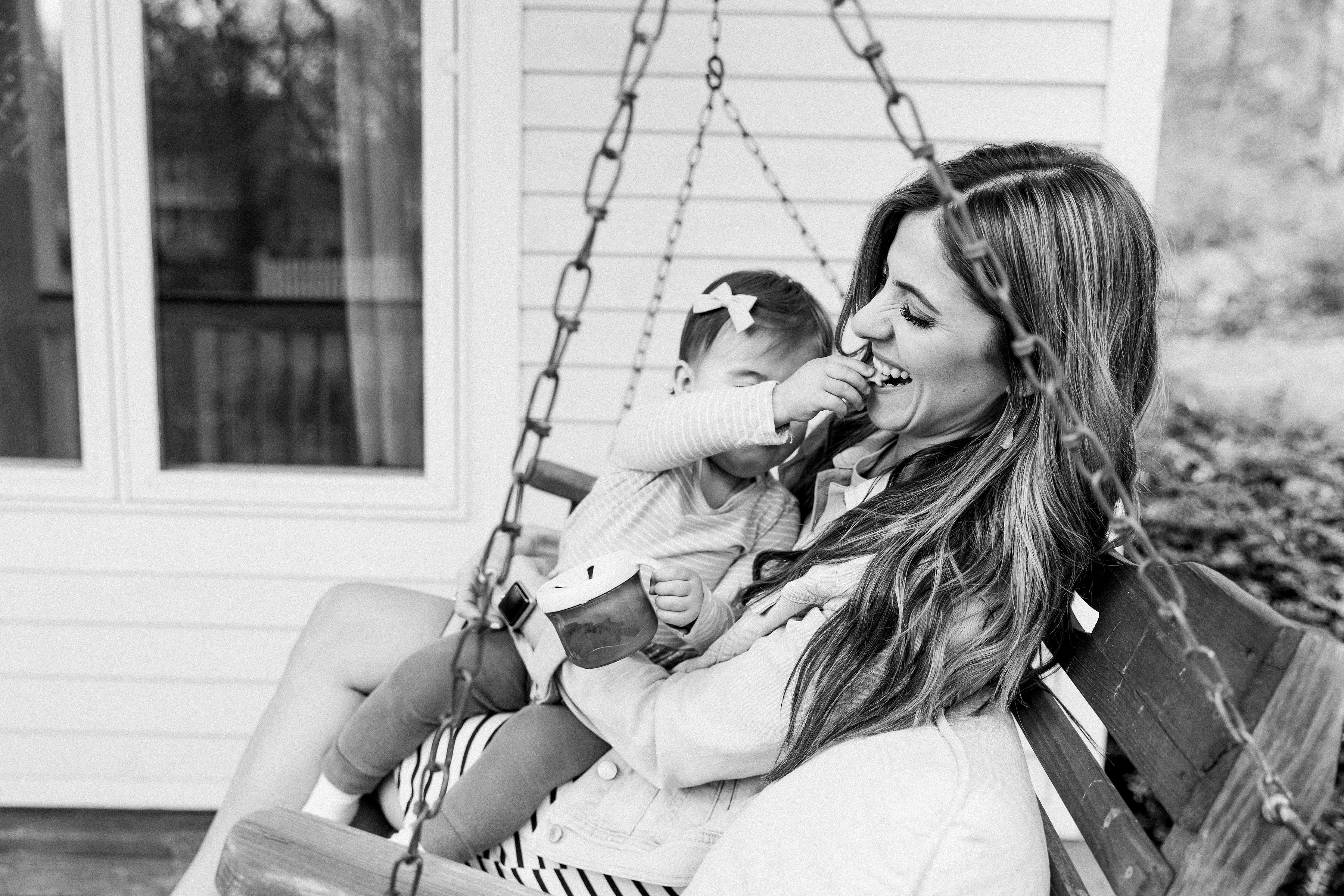 THE DIAPER BAG
First time mom: PACK ALL THE THINGS! I had enough stuff loaded in that diaper bag to last us a WEEK if need be. I'm not kidding, l like 6 diapers, wipes, 2 changes of clothes, toys, food, DIAPER CREAM, Motrin, you name it…I had it. Which is probably why my diaper bag weighed more than my kid.
Second time mom: What's a diaper bag?! Just kidding, I carried one but it had minimal inside of it! One diaper, wipes, maybe a onesie if I remembered it. Maybe a pouch. And that's about it. My entire thought process after baby #2 was if I needed something while I was out, I could just buy it. And we were never out long enough to need a ton of stuff! One thing I do always have is a little snack container filled with snacks for Noelle (mainly for when I need her to behave, haha). I like this little little Playtex®Flip Top Snacker because it's spill-proof and soft on her hands! Cheddar bunnies are a necessity when I need to keep her contained. She's a crazy one!
THE SCHEDULE
First time mom: So help me GOD if anyone broke Landon's schedule. I was SO incredibly particular down to the very minute, that I basically was stuck home all the time because I was too afraid to stray from the stupid schedule! Yes, he was sleeping through the night, but oh my gosh I was so crazy about it. If I had a dollar for over everytime I said "That will mess up his schedule," I would have a house in Fiji.
Second time mom: I had no schedule. At all. Until my breaking point at 10 months because my child wouldn't sleep through the night and I was desperate. She's now on a schedule, but I'm able to stray from it and she bounces back SUPER quick. Which is nice because we need to get out of the house! She is very go with the flow, and I'm grateful for that since she wasn't previously!
THE JUDGMENT
First time mom: Gonna be real here…I felt SO judged as a first time mom. I had breastfeeding issues with Landon and many of my breastfeeding mom friends didn't understand why he wouldn't "just nurse." I felt really isolated because I hadn't met anyone who was struggling with what I was going through. I felt judgment every time I pulled out a bottle of pumped breast milk to feed my baby for fear that other moms would scrutinize it thinking it was formula. I felt like I was doing everything wrong, and that judgey eyes were watching me everywhere.
Second time mom: Let ONE person make a comment about my parenting to me in public and I would probably throw down (kidding…maybe). In all seriousness, I have ZERO tolerance for mom shaming of any kind, and I have no problem telling someone to back off if they make a rude comment about my parenting. My kids are healthy and thriving and growing up in a loving home, and that's what matters. It doesn't matter if they get breastmilk or formula. It doesn't matter if they're on a schedule or not. It doesn't matter if you co-sleep or not. It doesn't matter if you do things one way and another mom does it another. What matters is you're doing your best and your children are LOVED. Anyone who has anything negative to say about that is no one you should care about. You do YOU.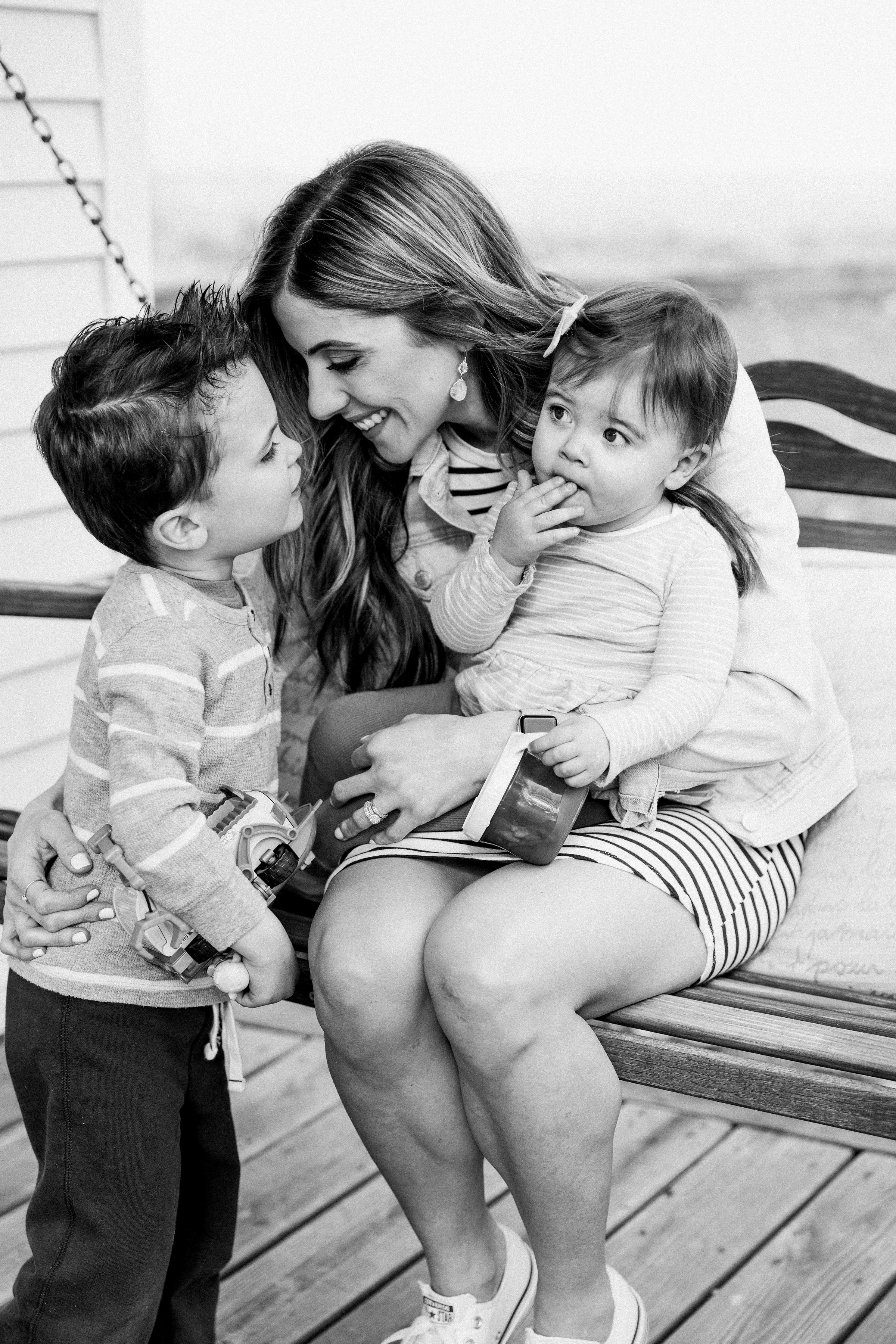 EVERYTHING ELSE
First time mom: Basically, I knew nothing. And that's to be expected, right? I had zero knowledge in motherhood, and my first child was my learning experience. Granted, I'm still learning, but he was my first everything. So while I totally was overly particular and cautious, I was just trying my best at something totally and completely new. And there's NOTHING wrong with that.
Second time mom: I'm much more relaxed about everything. I feel like I can stress less and enjoy them more. Things are new in their own way, but not so new that I feel clueless. I've always enjoyed motherhood, but being a mom a second time has been so much different for me. I've learned things about myself I didn't know before (like that I can let stuff go!). I'm pretty sure my motto is now, "A little dirt never hurt." 😉
PlaytexBaby has been giving this #PlaytexMom better beginnings from the start. From Landon's first bottle (we used Playtex Baby™ Nurser® with Drop-Ins® Liners!) to Noelle's Playtex® Sipsters®, they've been with us every step of the way!
What are some differences you had as a first time mom vs a second time mom?! I would LOVE to hear them to see if I can relate!
Photos by Victoria Gloria